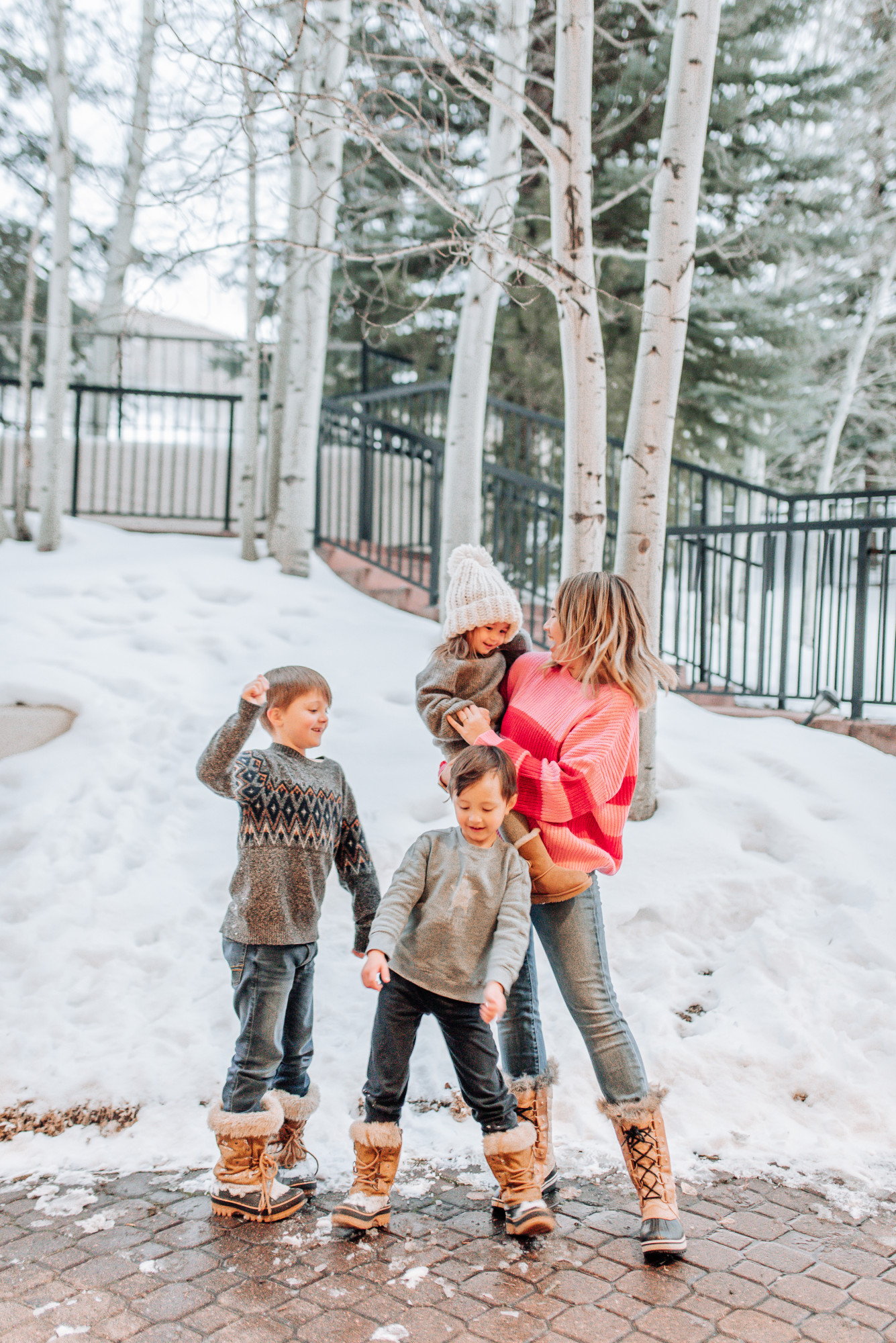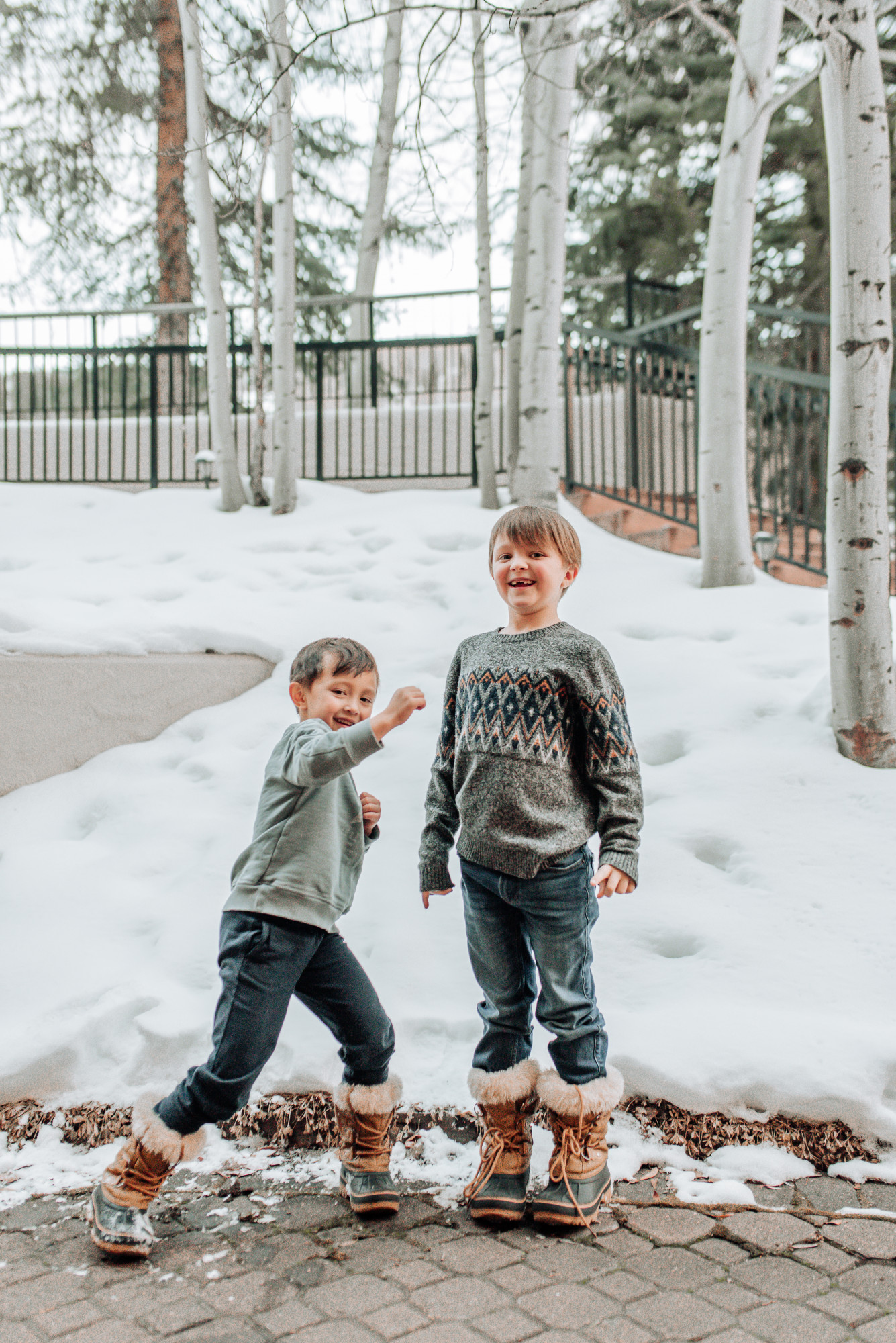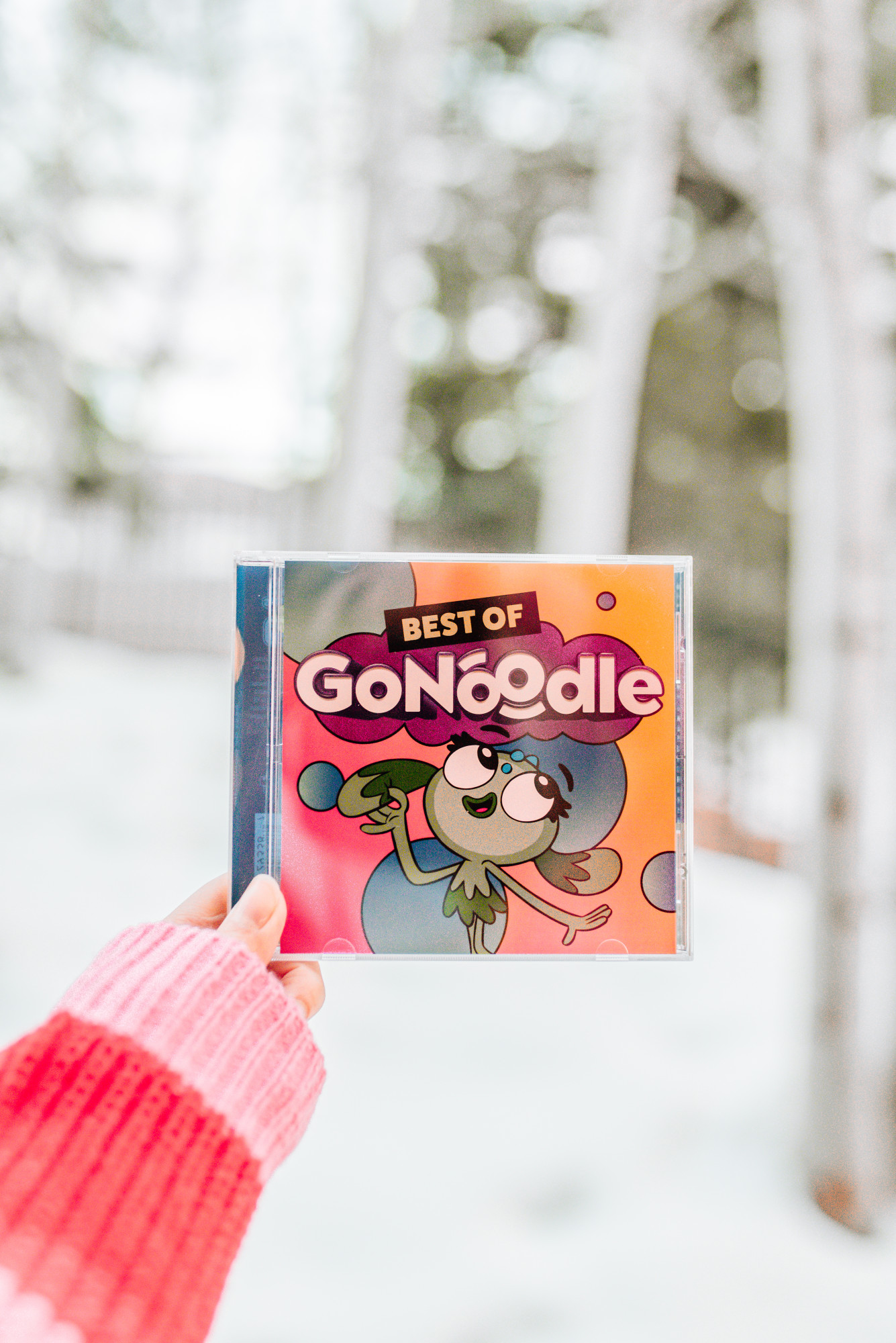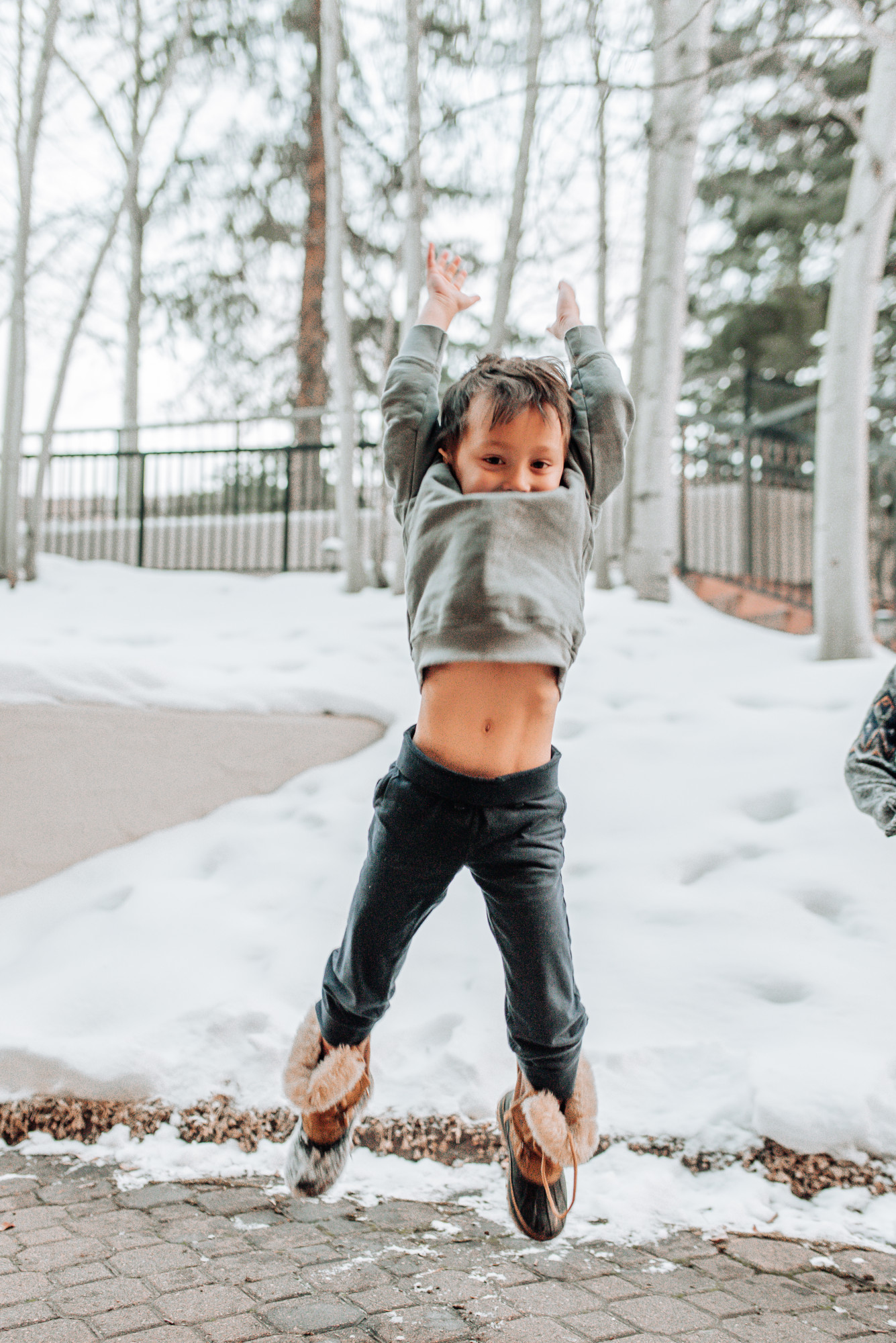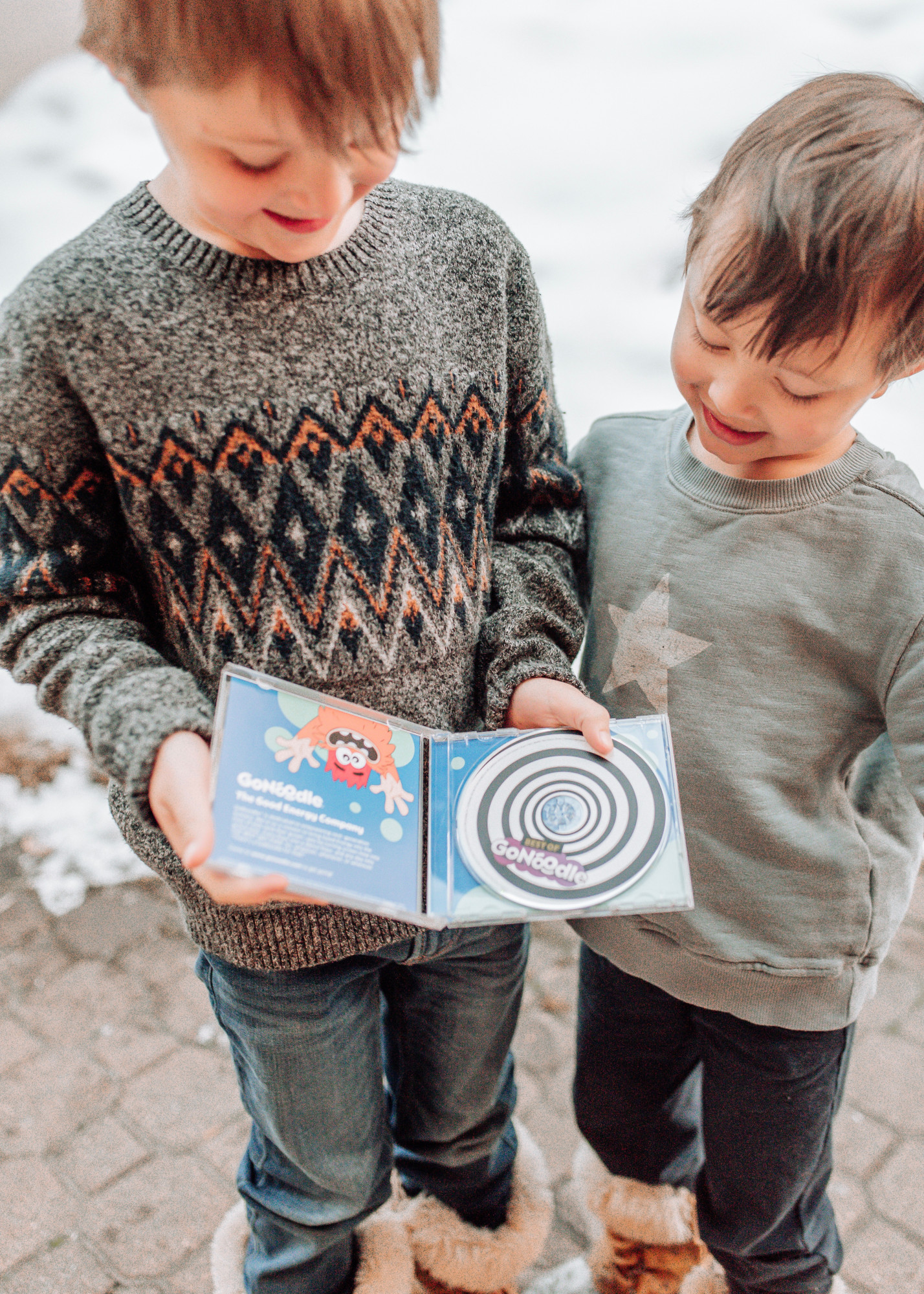 Who knew it would be my children to be the ones that made me feel free to dance without a care in the world. To be so carefree is the way to do it. They get silly, create new dance moves, and get lost in the music. Chloe loves shaking her hips, Liam loves to jump as high as he can, and Easton loves to do the "floss". I'm pretty sure they have better dance moves than their mom.
We recently went to Colorado for a family trip and had so much fun. On the way to Beaver Creek, we were stuck in a 6-hour car ride because the roads were slippery. At first, it was difficult because we were all getting bored. I brought my GoNoodle Best of CD with me and the second half of the car ride was filled with dance moves and tons of sing-alongs. The best songs of GoNoodle are now available on one epic CD and online. The kids favorite tracks are The Llama Song and Guacamole. The boys think the word "guacamole" is hysterical. I love that they are learning and dancing at the same time.
Whenever things would get a bit stressful or the children were getting bored during our trip, I would play songs from GoNoodle and everyone would come together to dance and sing. Songs have always been one of the best ways for my children to learn. GoNoodle also has an app that's available on iOS, Apple TV, Amazon Fire and Roku apps. There is even a new bilingual and bicultural offering on the GoNoodle platform known as ¡Vamos! GoNoodle, which is so great!
The GoNoodle community of kids, parents and teachers is filled with music lovers with a shared passion for rhythm that unites us all in celebrating and nurturing the joy of being a kid (and for those of us over the age of 10, in staying a kid at heart). My children have so much energy and I have no idea where they get it from! It definitely gets me pumped up though. The kids grow up so fast and these times together have made me want to be with them every second and create lifelong memories. Watching them crack up so joyfully makes my heart full. Dancing and listening to our favorite songs will forever be a part of our family memories.
For more information on where to find the new Best of GoNoodle CD in stores and online now, check out this link: https://gonoodle.lnk.to/BestOf.
The full CD track list includes:
Banana Banana, Meatball – Blazer Fresh
Disco Brain – Awesome Sauce
Bones! Bones! Bones! – Awesome Sauce
Pizza Man – Moose Tube
Purple Stew – Moose Tube
Hello – The GoNoodle Champs
Cookie Boogie – Awesome Sauce
Run like the Kitty – Awesome Sauce
The Llama Song (Live) – Moose Tube
Peanut Butter in a Cup – Moose Tube
Lunch – Blazer Fresh
Kitty High Five – Awesome Sauce
Guacamole – The Best Tees
Never Eat Soggy Waffles – The Best Tees
Happy singing and dancing!
*Thank you to GoNoodle for sponsoring this post. As always, all opinions are my own.