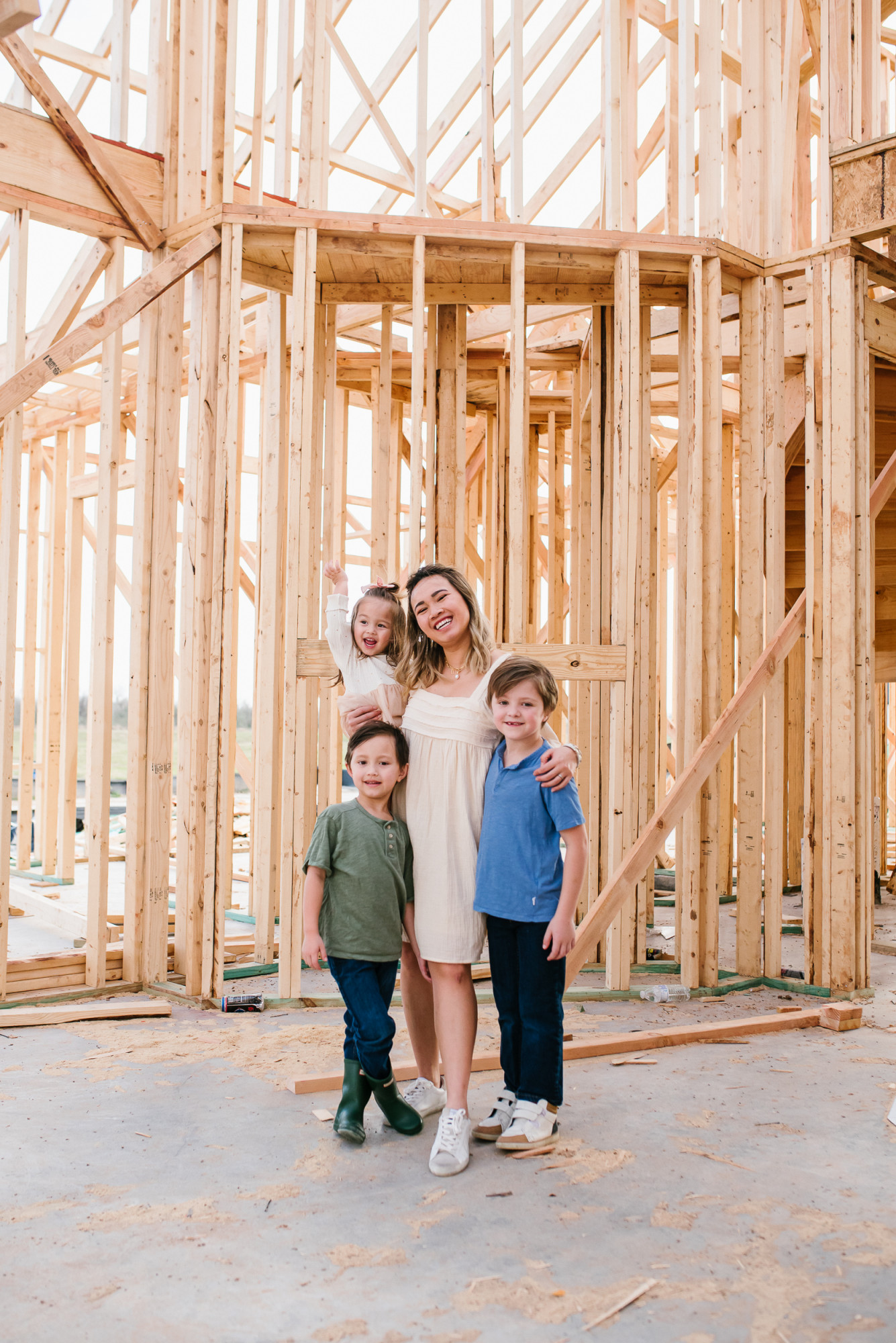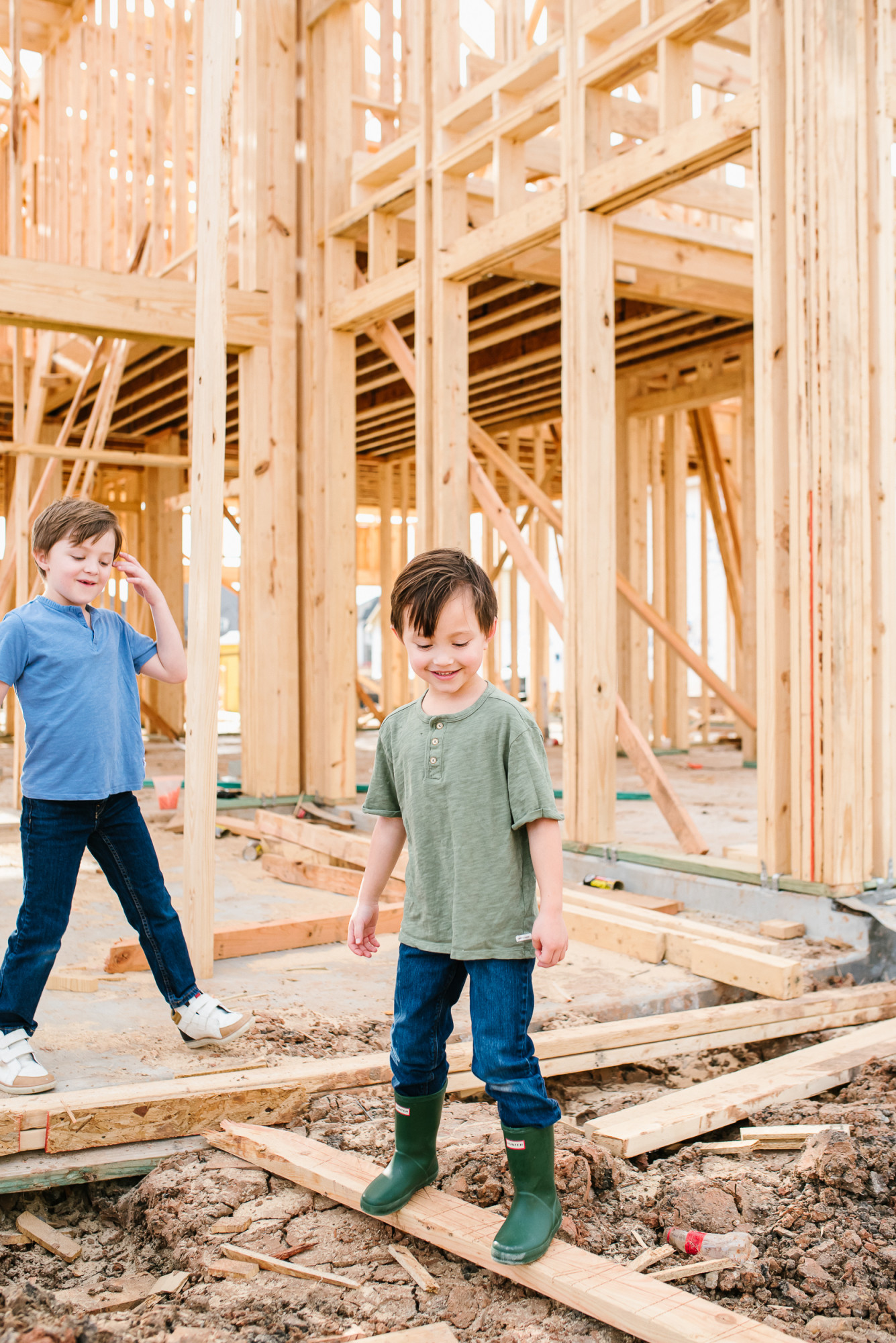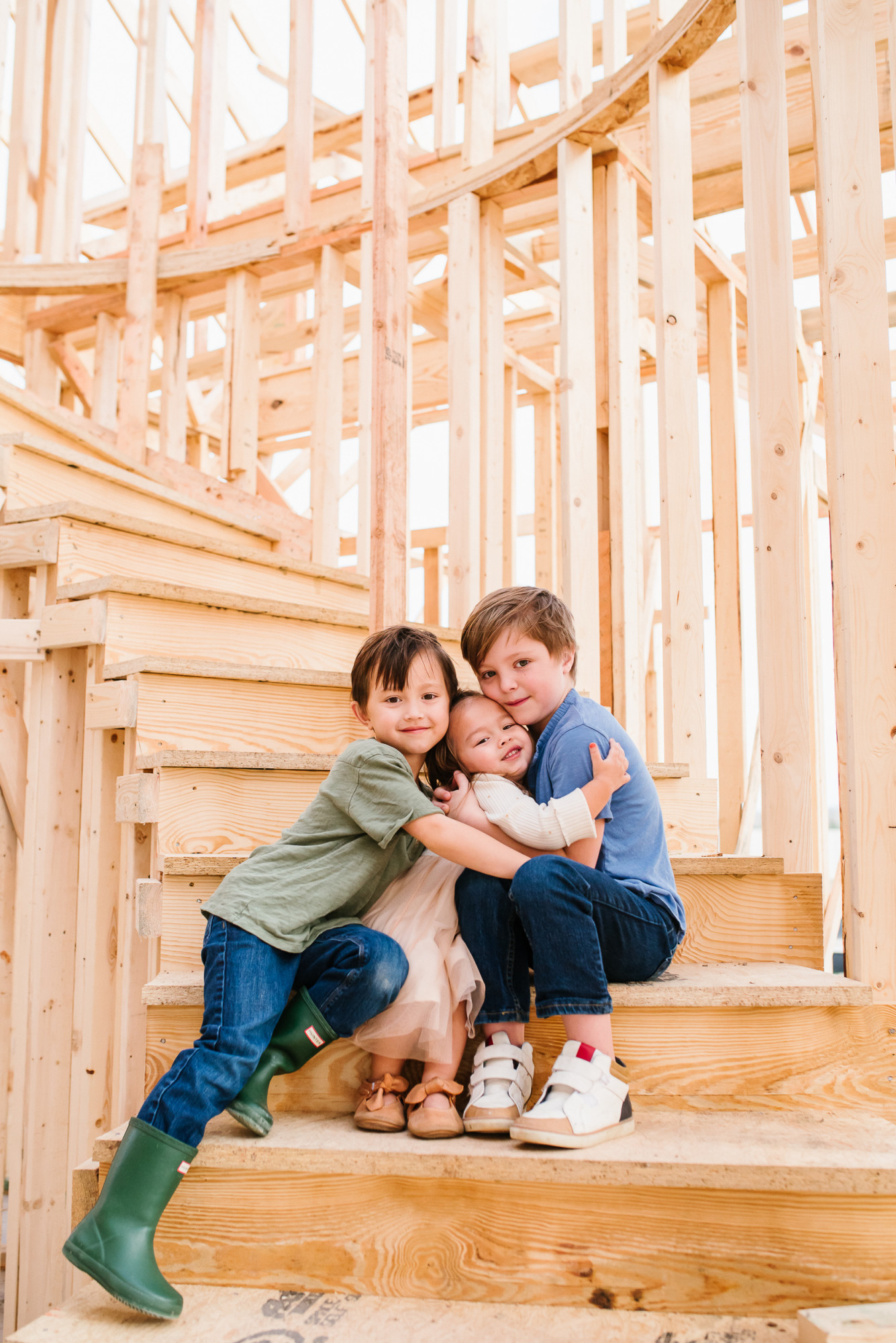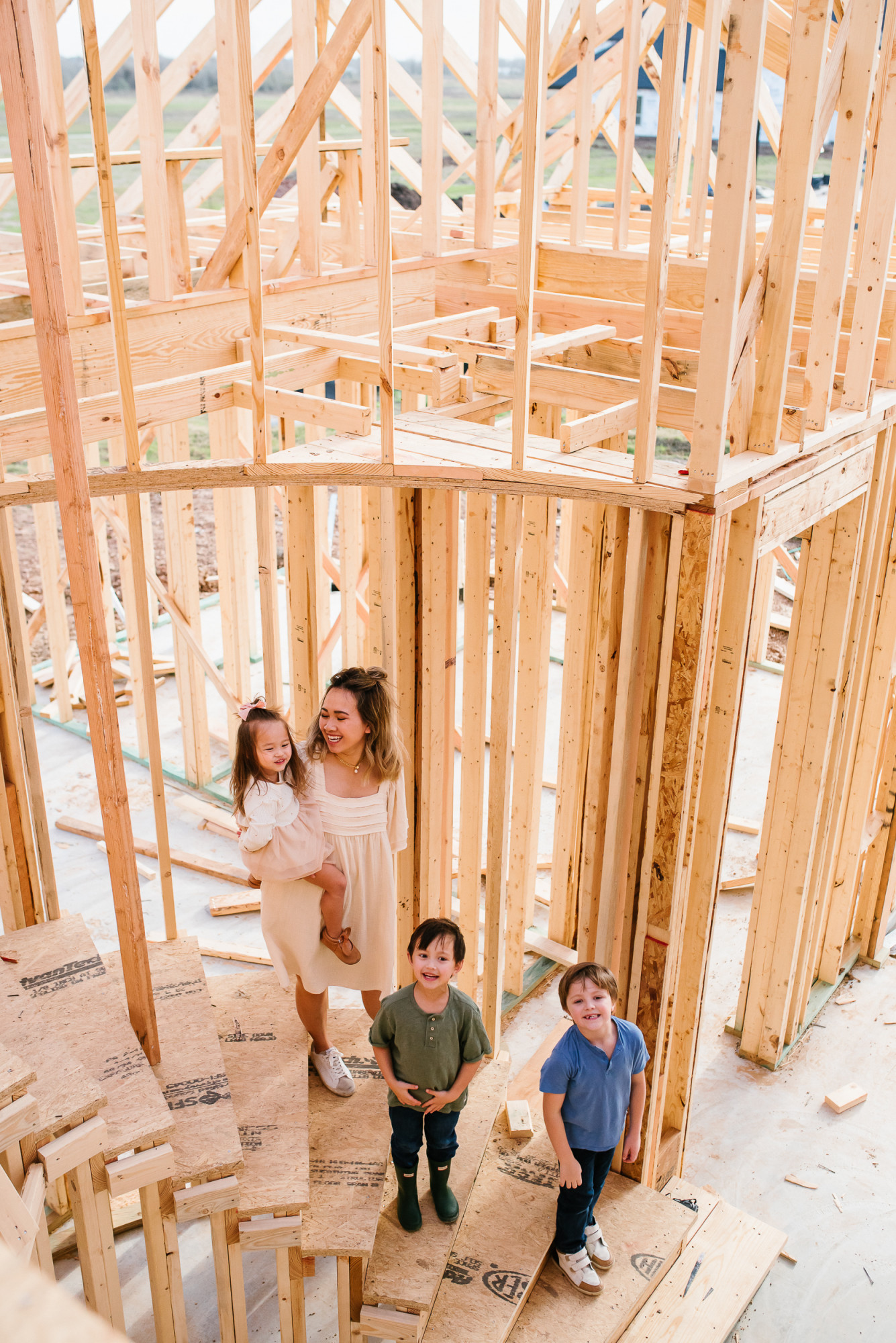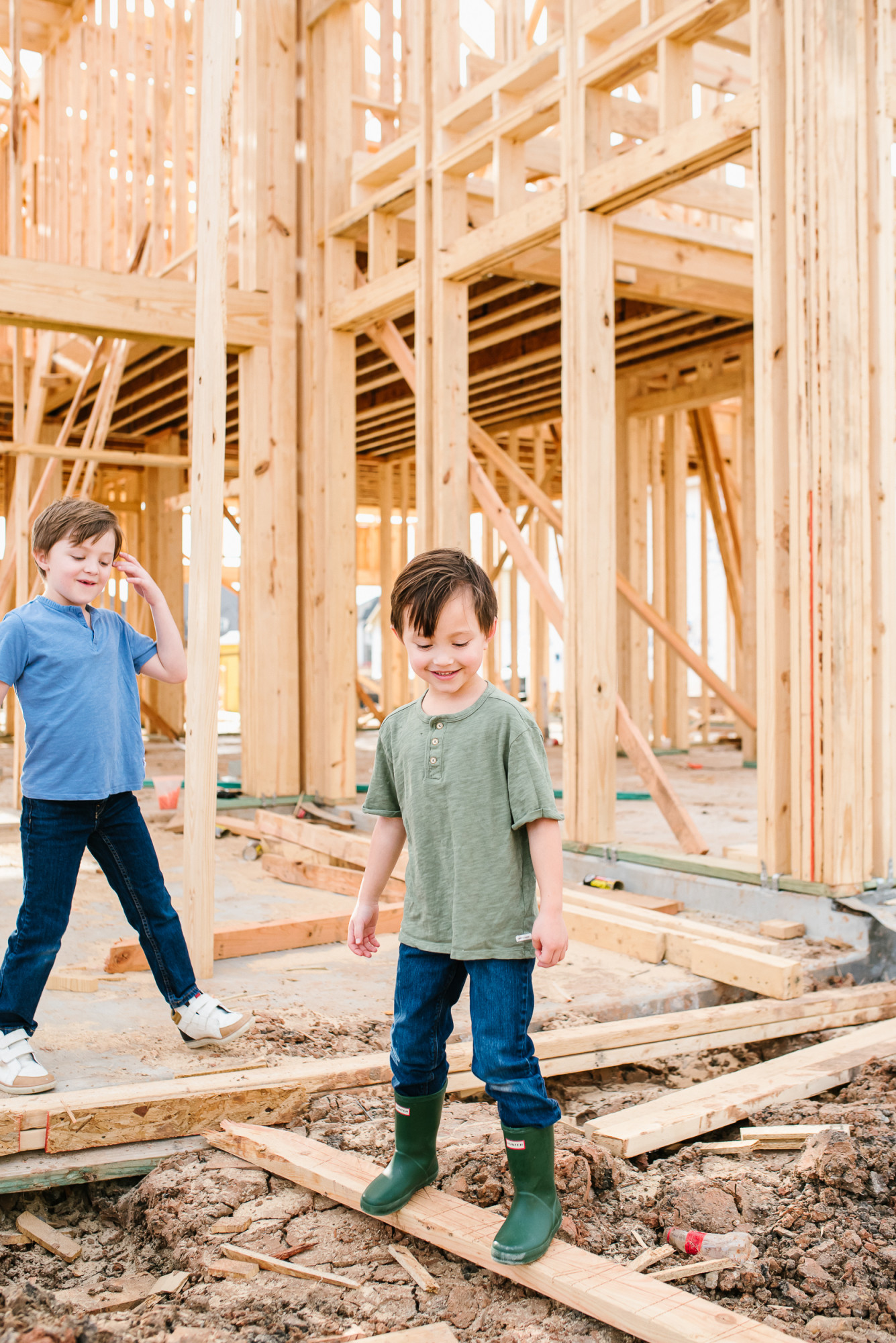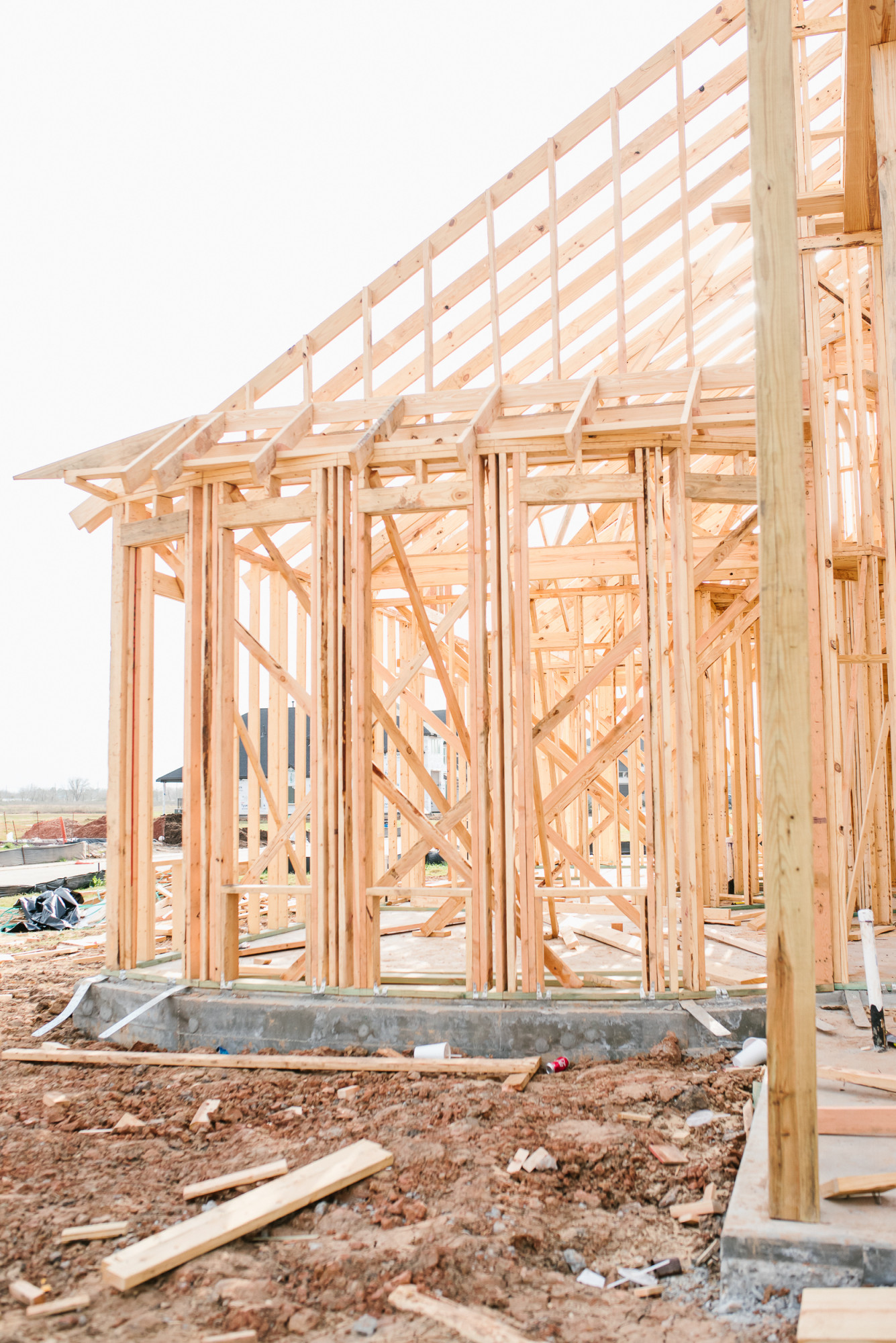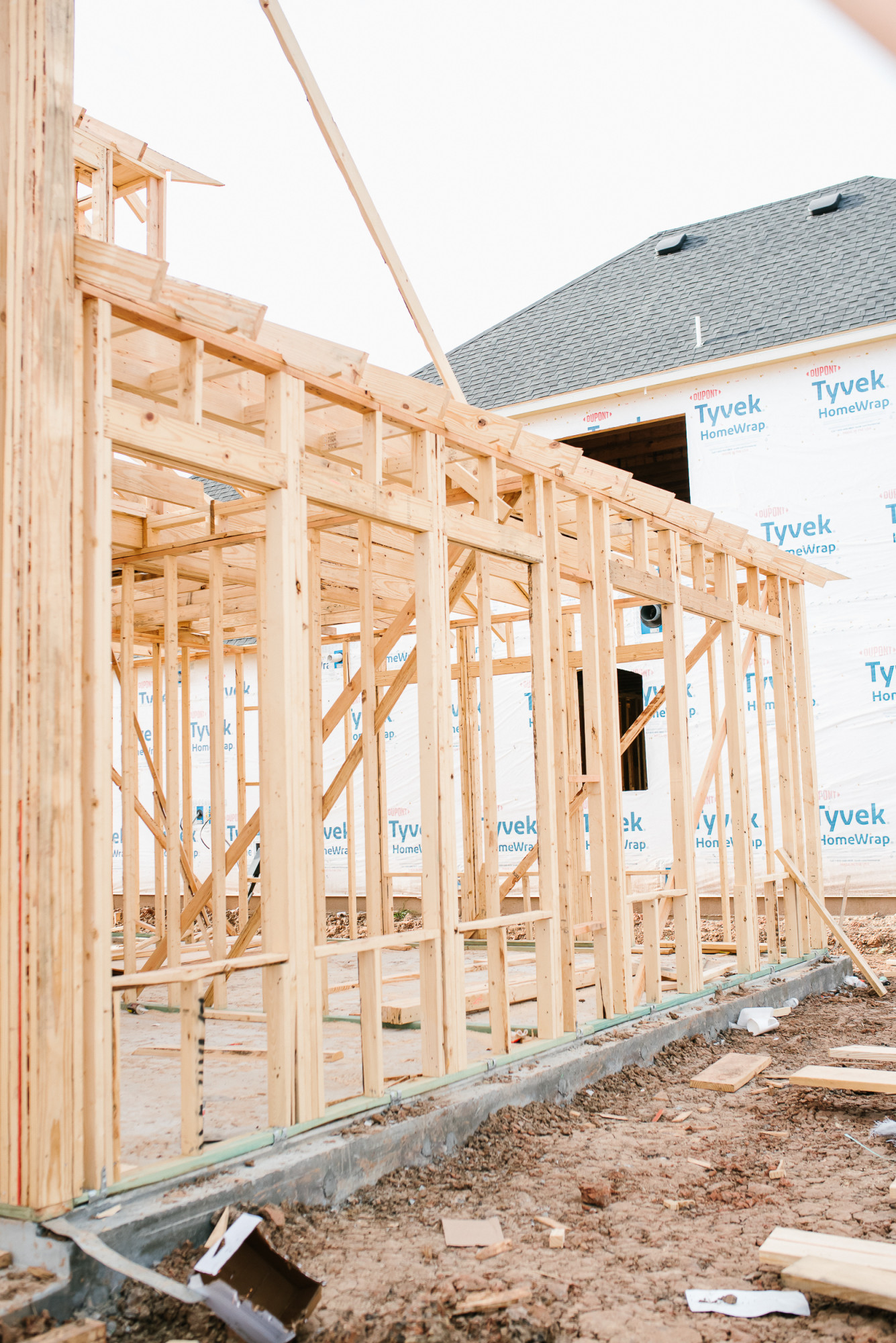 Y'all, I can't believe framing is pretty much done. When though building a home feels like forever, things do happen super fast. In less than a month, concrete was poured, framing both floors is complete, and the roof is up! I'm checking on the house almost every single day, sometimes twice a day, lol. It's crazy to see your home being build and how each of these rooms will be a spot where our family will create memories for years and years. We're hoping to go in soon and write down a prayer with the children. Even though it'll be covered up until the end of time, we know that our prayer for our family and house lays there forever.
One thing that Tommy and I try to do on the weekends is bring the construction workers snacks and drinks. They are working mostly on the weekend and it's just our way to show our gratitude. They are working so hard on building everything and we're incredibly thankful for it. I grabbed a $5 basket from Target and stuffed it with chips, sweets, cookies, crackers, etc. As the roof gets completed and the construction workers start on the inside, we plan on bringing them lunch! If you're in the process of building a home, I think it would be kind if you did the same as well.
It has been a month since they started building and this is what we've seen week by week:
WEEK 1: Digging up with foundation and putting the pipes in
WEEK 2: Pouring the concrete
WEEK 3: Framing the first and second floor. Then framing the exterior and exterior walls
WEEK 4: Wrapping the home in homeward and putting the roof on
COMMON QUESTIONS I'VE RECEIVED
As first time builders we have tons of questions and thankfully we've been able to talk to my realtor, builder, and some of you about some things. I've gotten a couple of questions that I want to address because they are also questions that I had as well. I do want to clarify that each home and each builder may allow or not allow some of these questions.
Can you walk on site? We walk on site typically when the workers aren't there. There's so much going on and we don't want to be distraction. I have gone on site when they've been there once (when the framing was getting done) and they didn't seem to mind it at all.
Can you make any changes? Yes and No. It truly depends on your builder. We were able to change things that haven't been done yet (kitchen cabinet selection, etc) but we weren't able to add any windows since the window order had been places 2 weeks prior.
Are we getting an inspection? I spoke with our inspector a few days ago to get more information for you and myself. There are 3 times you can get an inspector; Phase 1, Phase 2, and Phase 3

Phase 1: Pre-Pour Foundation. This is before concrete is poured. At this inspection the inspector will commonly check for post-tensioned cable that can be over-spanned and not supported, appropriate size rebar, standing water, vapor barrier, and drainage. We personally didn't do this because our builders are well known in our state and have a great reputation.
Phase 2: Framing Inspection. Also known as the pre dry wall. This is done after all the framing is done and the roof is on. They check for electrical, plumbing, over spanned members, severed plates, damage joists, and more. A city inspector will be out there along with the construction manager but if you would like to hire an outside inspector, you can. Why? It's to have someone that's looking out specifically for you. They won't sugar coat anything and tell you everything.
Phase 3: Last and final inspection before the house is yours. This is right before you close on your home. EVERYTHING is checked! Plumbing, electrical, roof, walls, floors, trim, paint, lights, heaters, etc. Everything you can think of.
11 months after closing Inspection. This is optional. It's suggest that you get an inspection around the 11 month mark. There are certain warranties that expire after 1 year and if you have an inspector come out before and document everything, it'll be easier to report since it's officially written down.
I hope this has helped those of you that are building or plan on buying a home! Our roof should be completed soon so that means our Phase 2 Inspection happens soon. I'll be sure to keep y'all updated too! As always, if you have any questions, please feel free to ask.