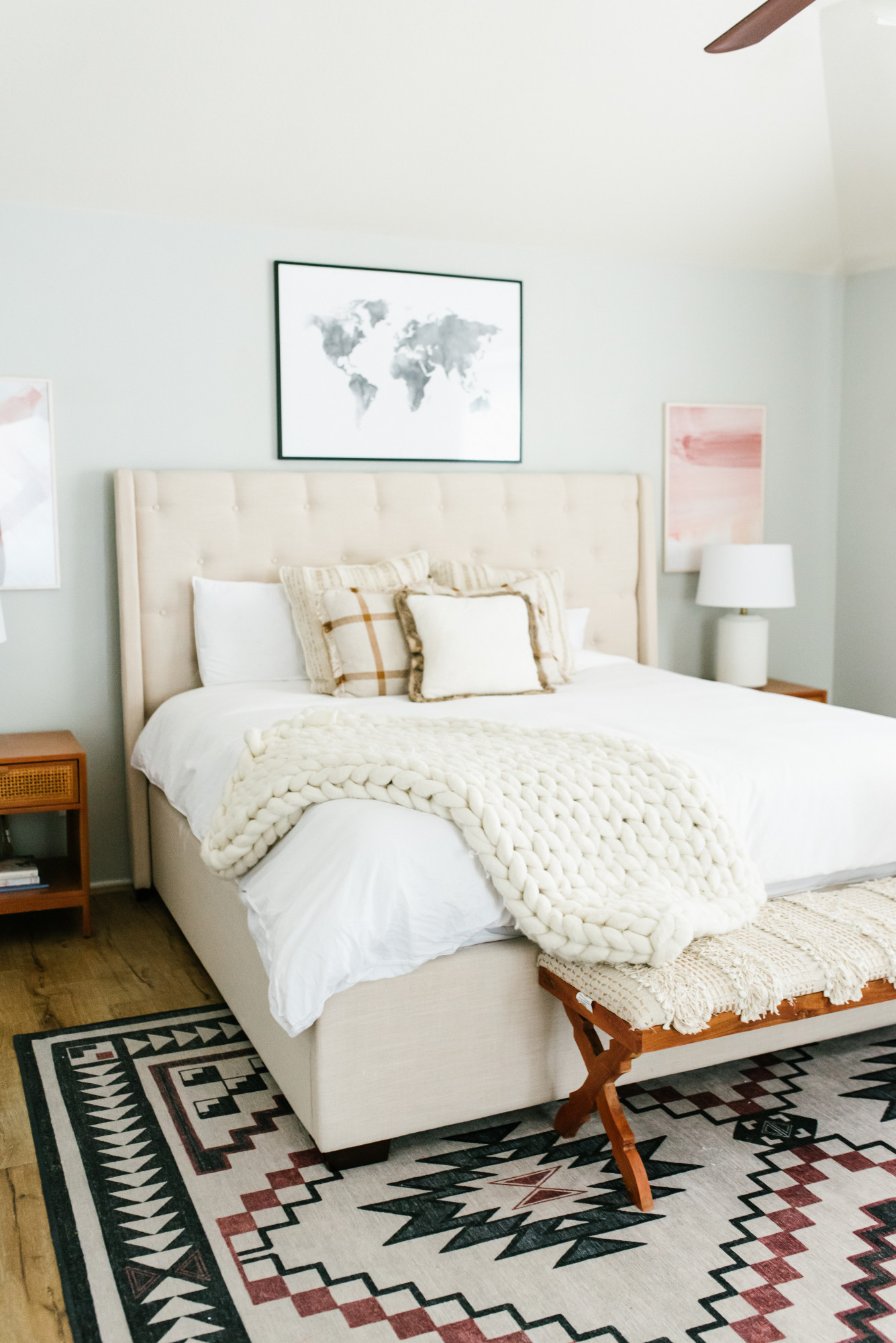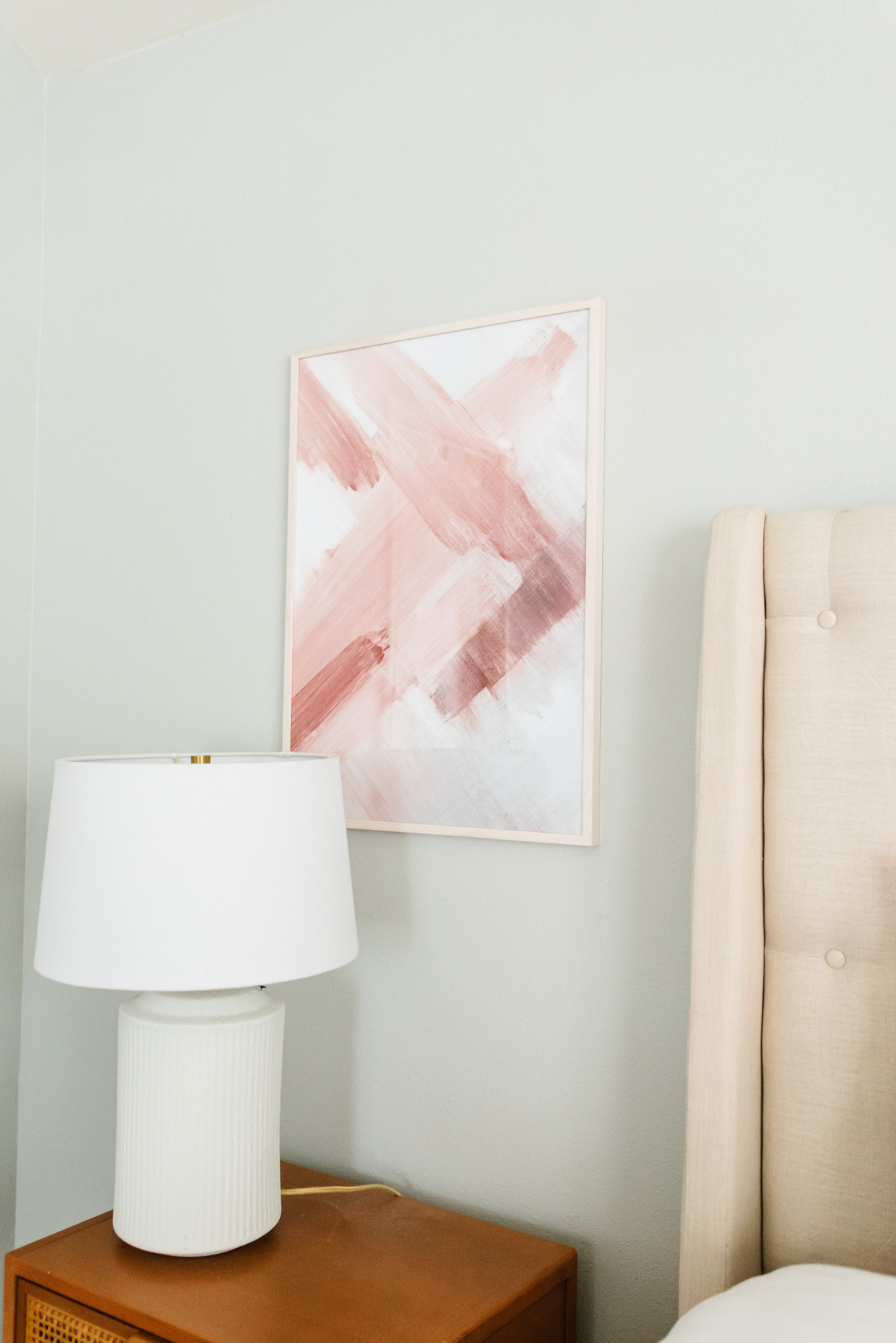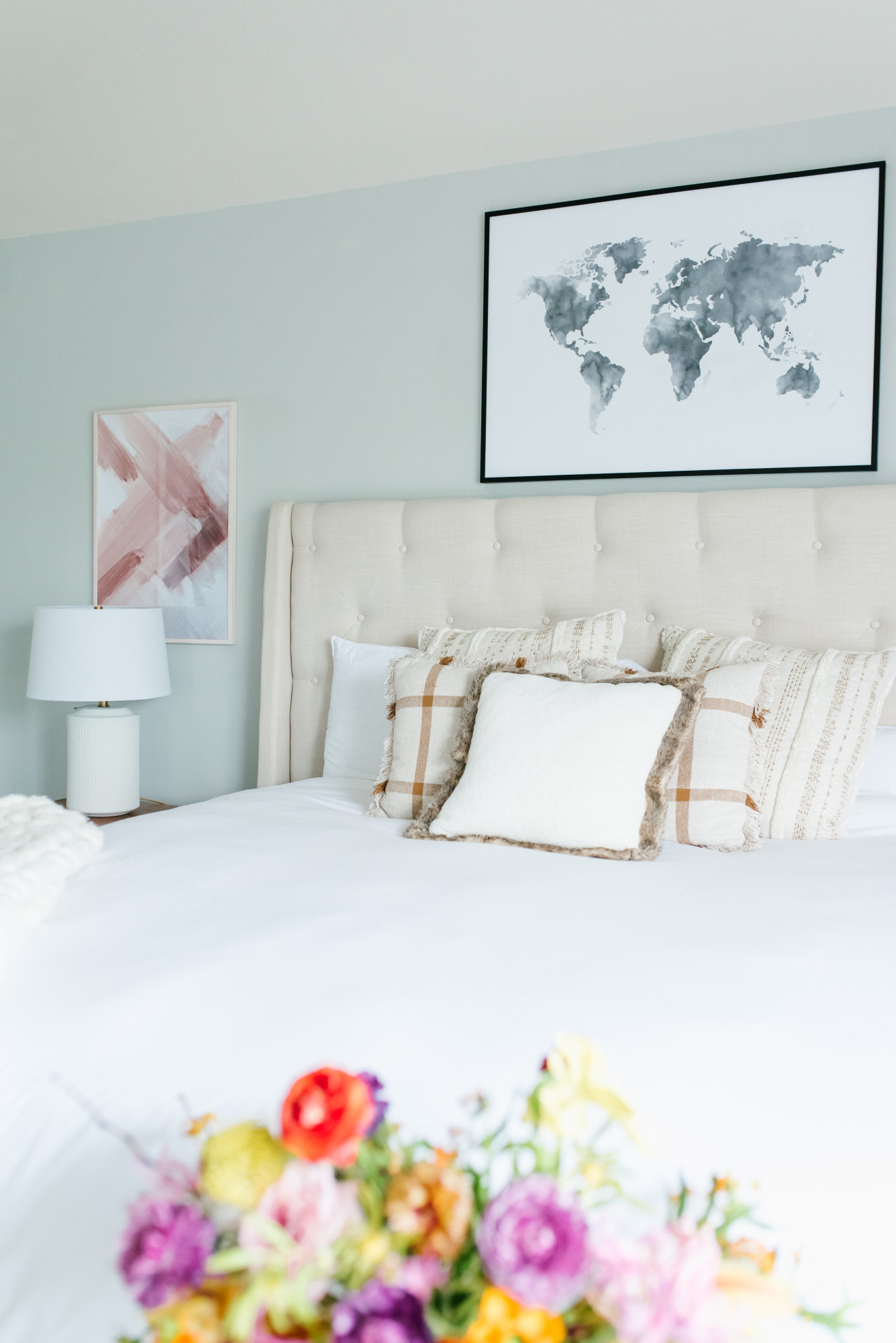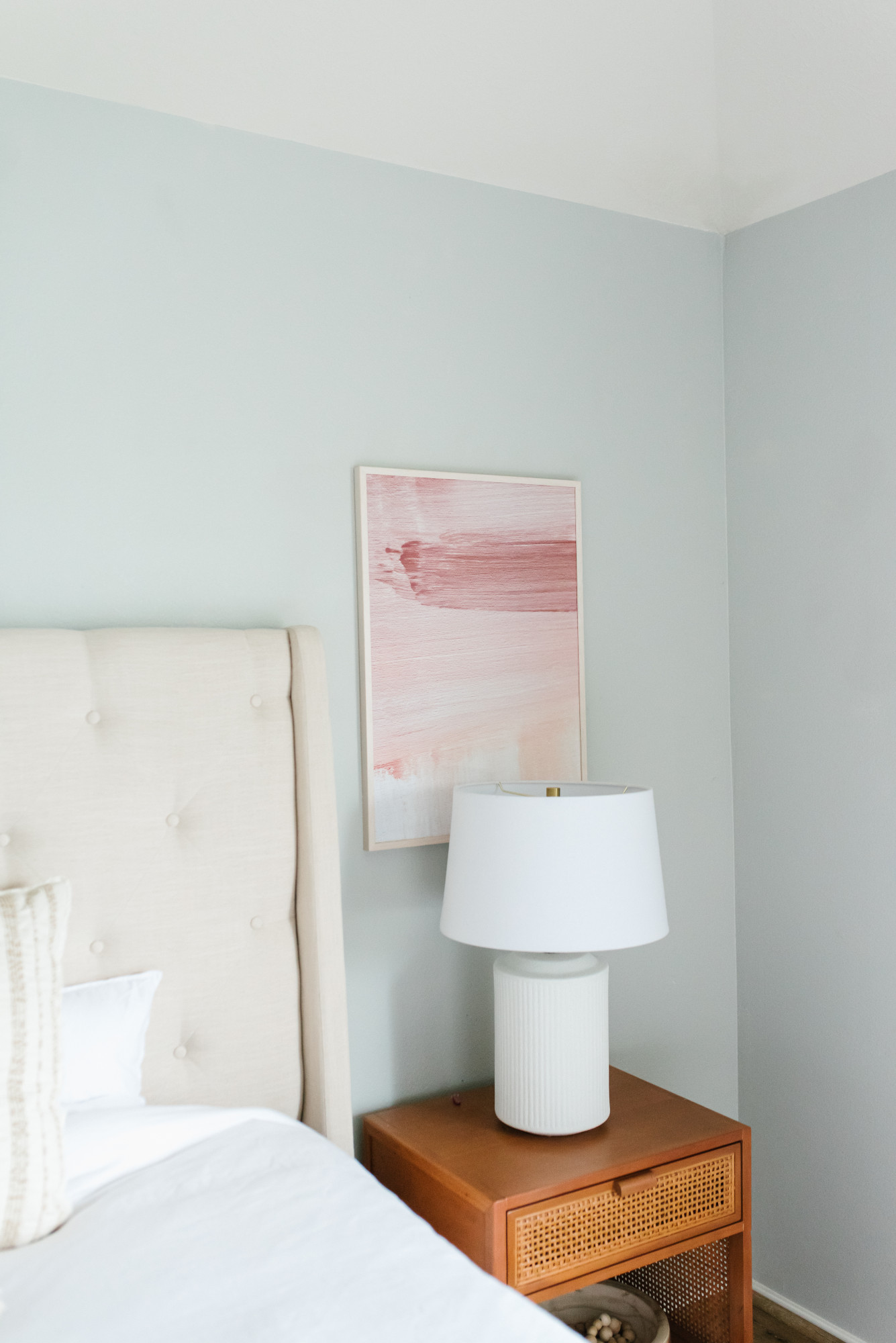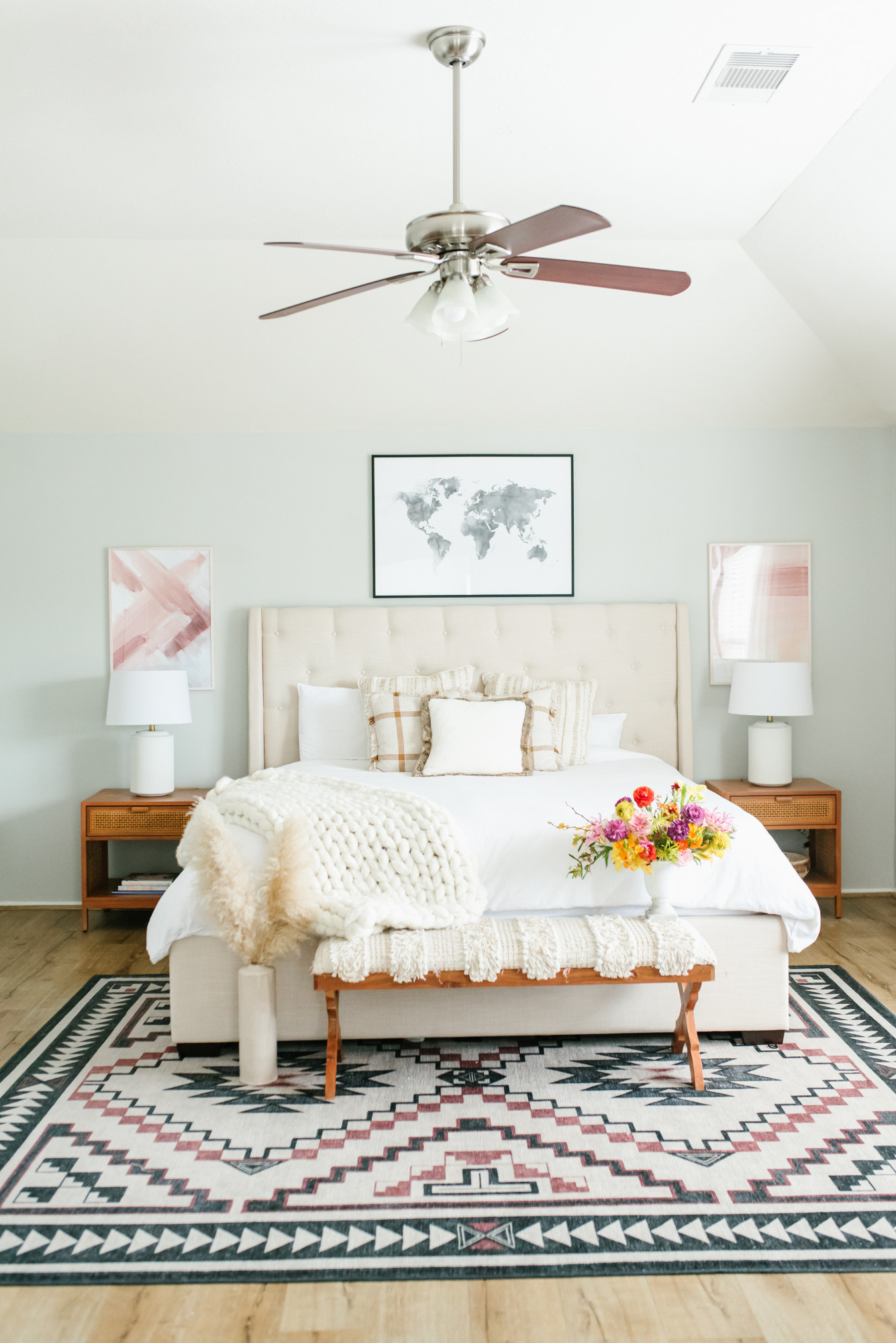 Our bedroom was in need of a little summer refresh. We spend at least 10 hours every day in our room with sleep and getting ready so it's probably the room we prioritize the most. I love keeping our bedroom pretty neutral so I wanted to add bring more whites and warm tones.
We swapped out our bedding a few weeks ago and it instantly brightened up our room. Our walls were looking a bit empty and I wanted something that was inviting and neutral. Desenio has so many unique artwork pieces to choose from! If you're looking to fill a couple of empty walls or create an entire gallery wall, you can visualize and select everything on their site.
I ordered these two pink abstract paintings and I'm obsessed with them. The size of them are 50x70cm. They are two different pieces of artwork but pair beautifully. In a neutral room like mine, I like to add a few pops of colors so everything isn't so muted. There are a lot of mix and match art work pieces to choose from. With these pink ones, they plan on being in our room for awhile but I could see them in Chloe's toddler room in the future.
Traveling is something that makes my heart happy and something I'm very passionate about. I love adding map artwork in my home so I thought our bedroom would be a great spot to add this classic world map. I chose a watercolor detailed one because I felt that it felt more personal. The size of our map artwork is 70×100 cm. Desenio carries a huge collection of map artwork pieces. Whether it's a specific city or a picture of the whole world, they have tons to chose from.
When it comes to the frames, they are sold separately on Desenio and are a must! They take your artwork and make it look so clean and crisp. The frames come in multiple colors; black, gold, wood, etc. With the frame you can easily swap out artwork pieces that fit accordingly if you decided to change it up. The frames are great quality and I love that they aren't too heavy to where it's difficult to hang on the wall.
It's crazy how a couple of artwork pieces can make an entire room come to life. Our next project is getting some fun pieces for the children's playroom. What room have you been looking to work on next?