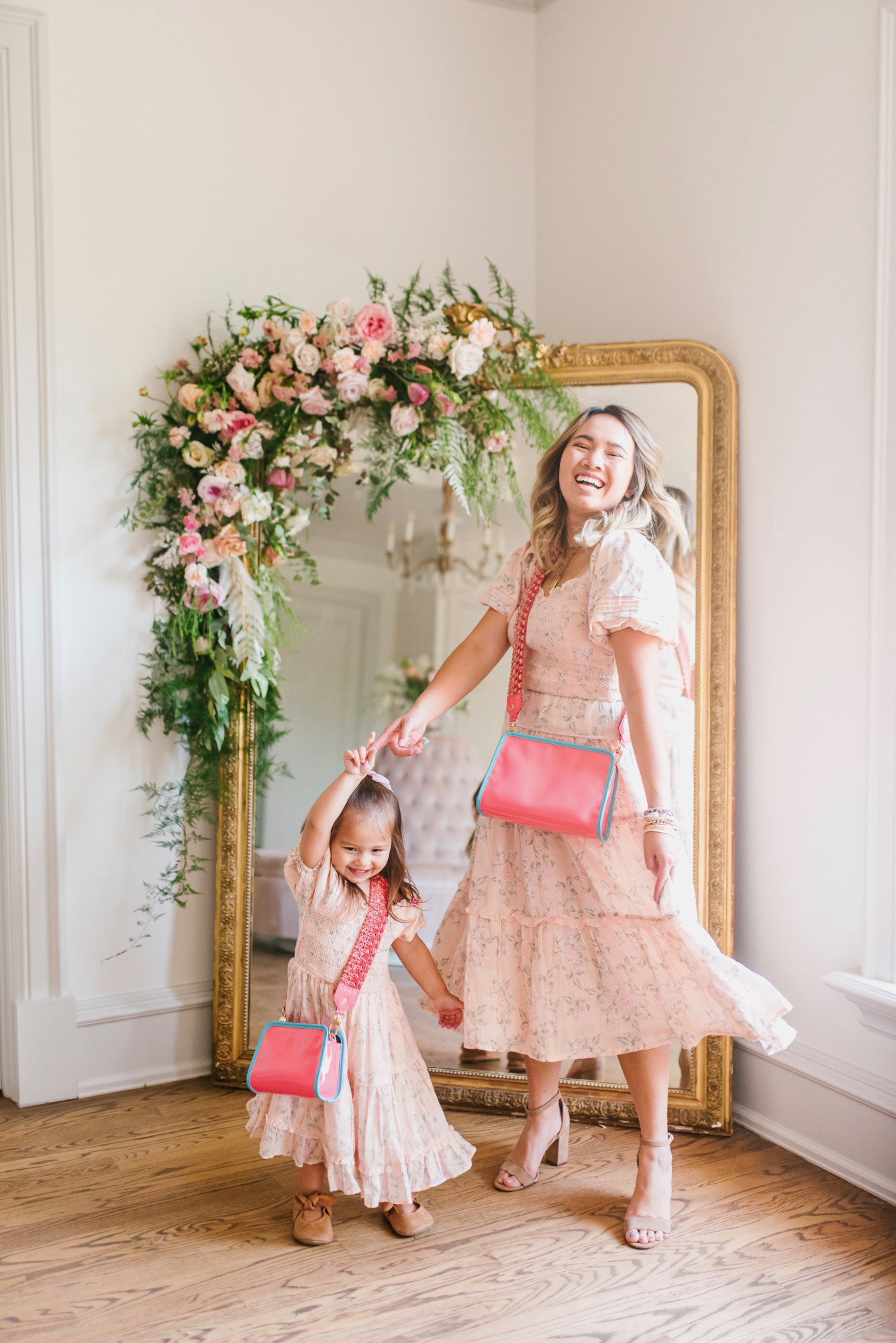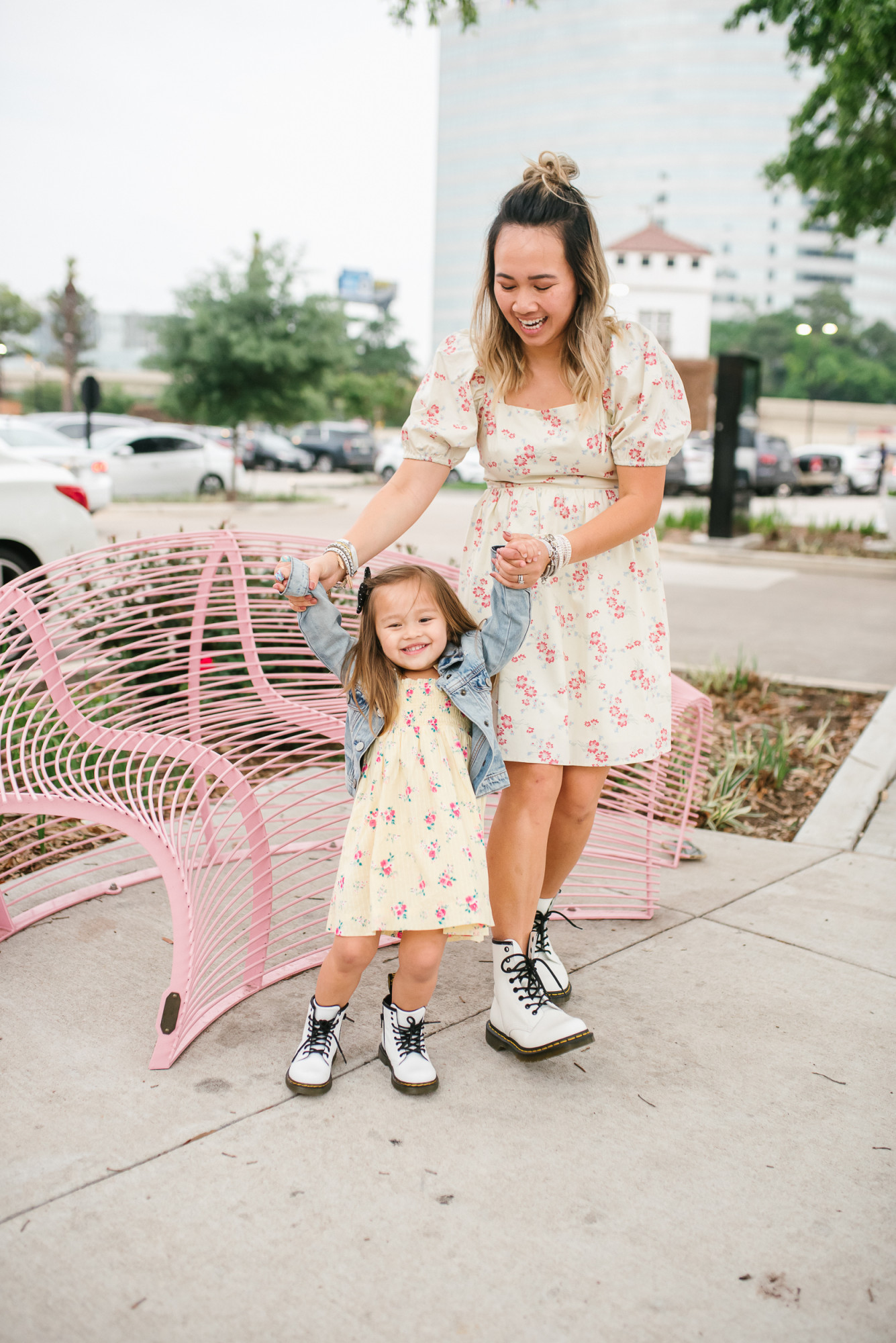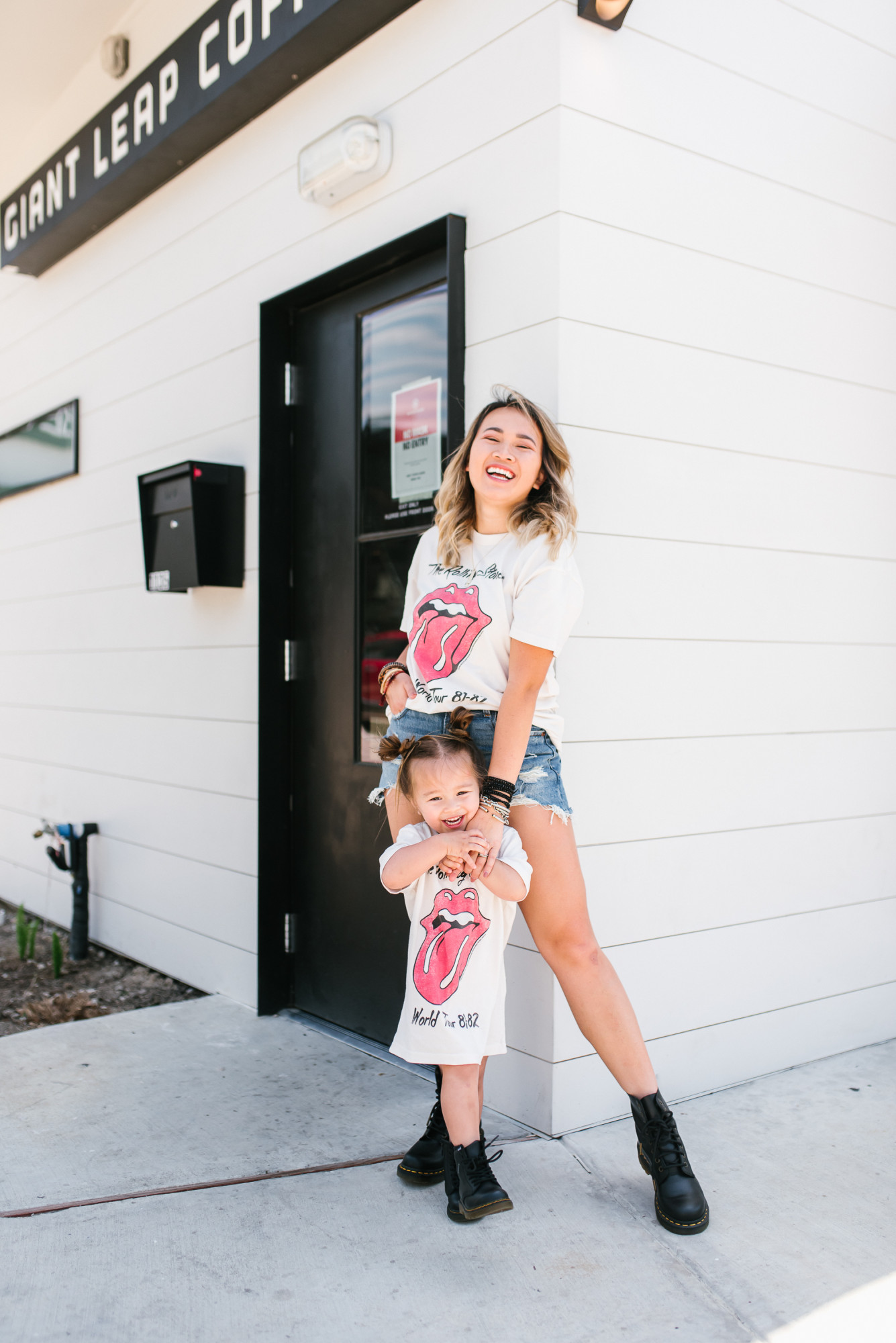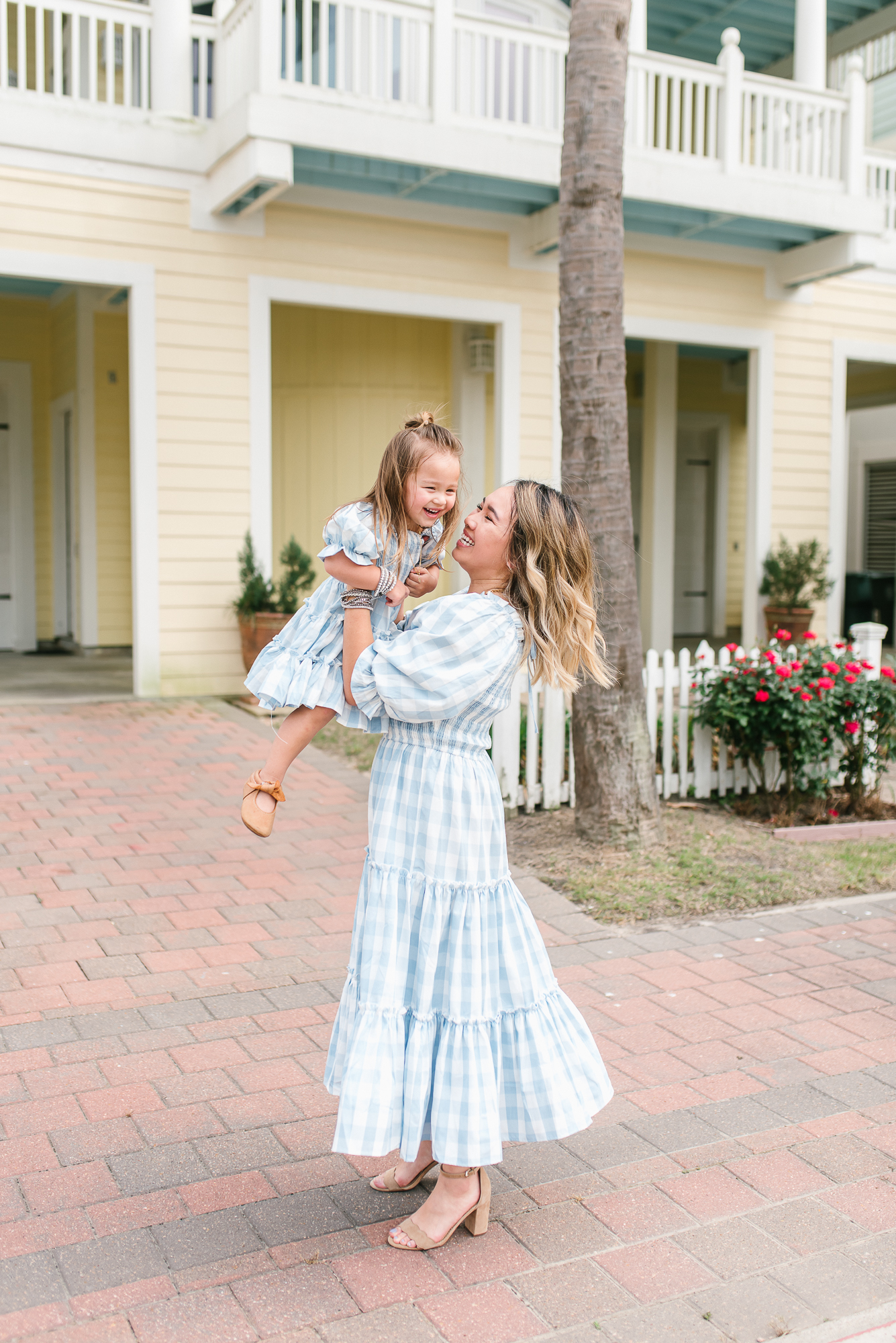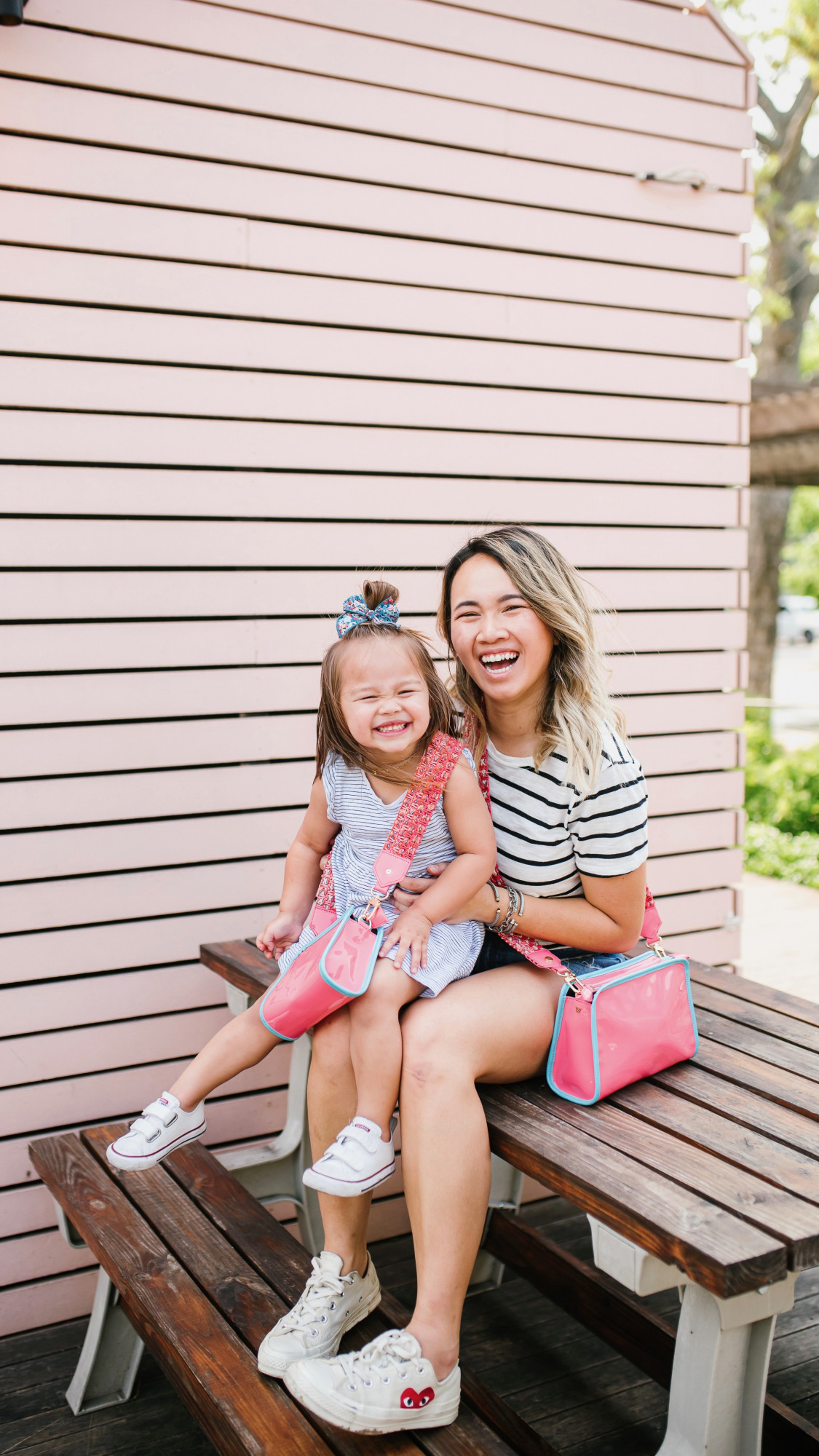 It has been awhile since I've rounded up all of mine and Chloe's mommy and me outfits and because we've been sharing tons of them, I wanted to make sure yall were able to shop our looks easily! Gosh, now that summer has started to arrive, dresses and shorts are my go to outfits. Matching with Chloe just gets better as she gets older because when she sees us in the same outfits, her eyes just light up. There's no doubt we love our dresses from our favorite mommy and me shop, Ivy City Co. We got our first matching bags in from Kelly Wayne a few months ago and the fact that they are pink makes it so much more exciting for Chloe.
When it comes to twinning with Chloe, it's so fun to change up the looks. Some days she wants to feel like a princess in her twirly dress and other days we prefer to feel super cool and edgy. Either way, I think clothes are such a fun way for children to express themselves. You can no idea how many times she has asked to put on her "Little Mermaid" or "Elsa" dress. If she's happy with what she's wearing, that's all that matters to me!
What type of Mommy and me outfits should we try next?