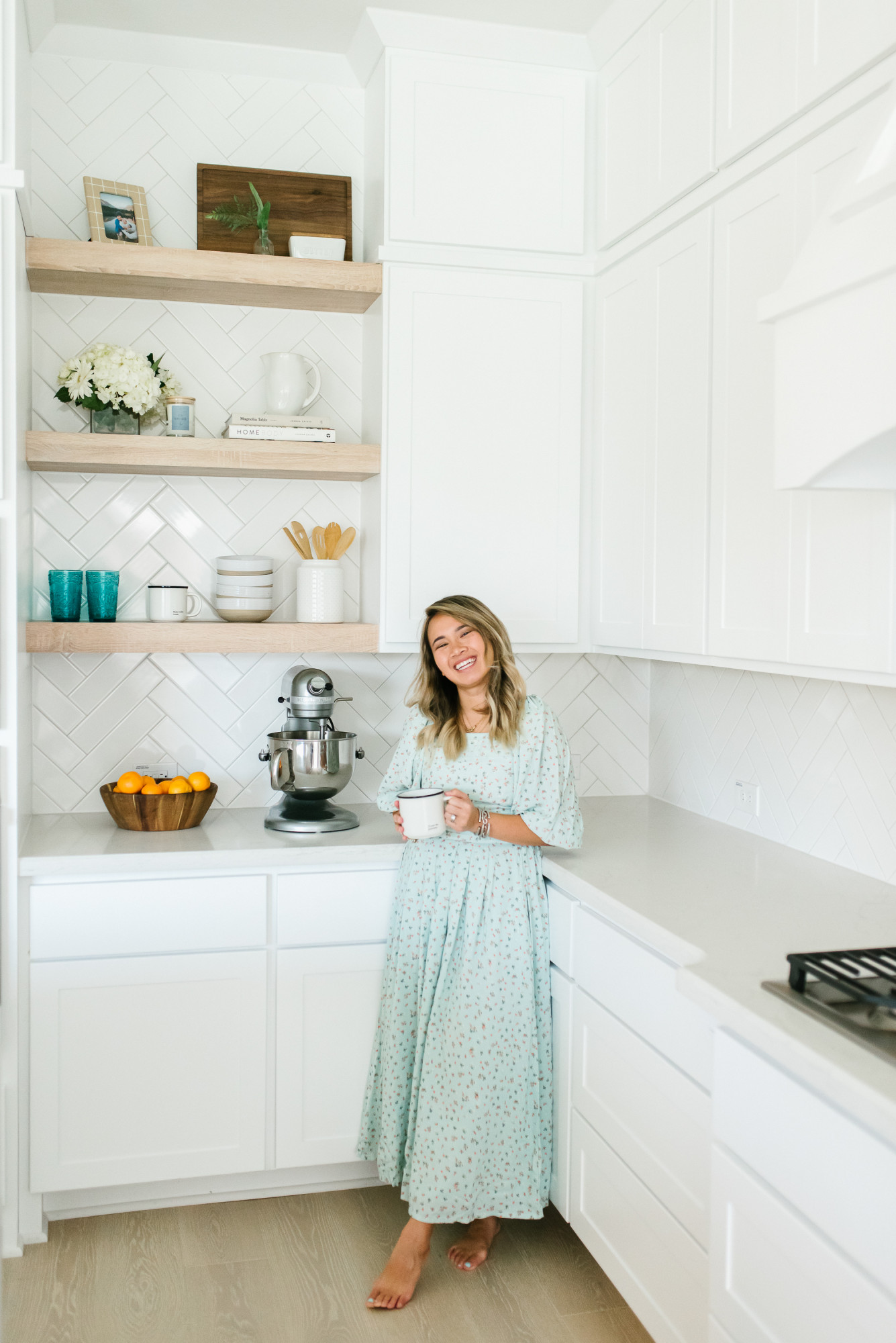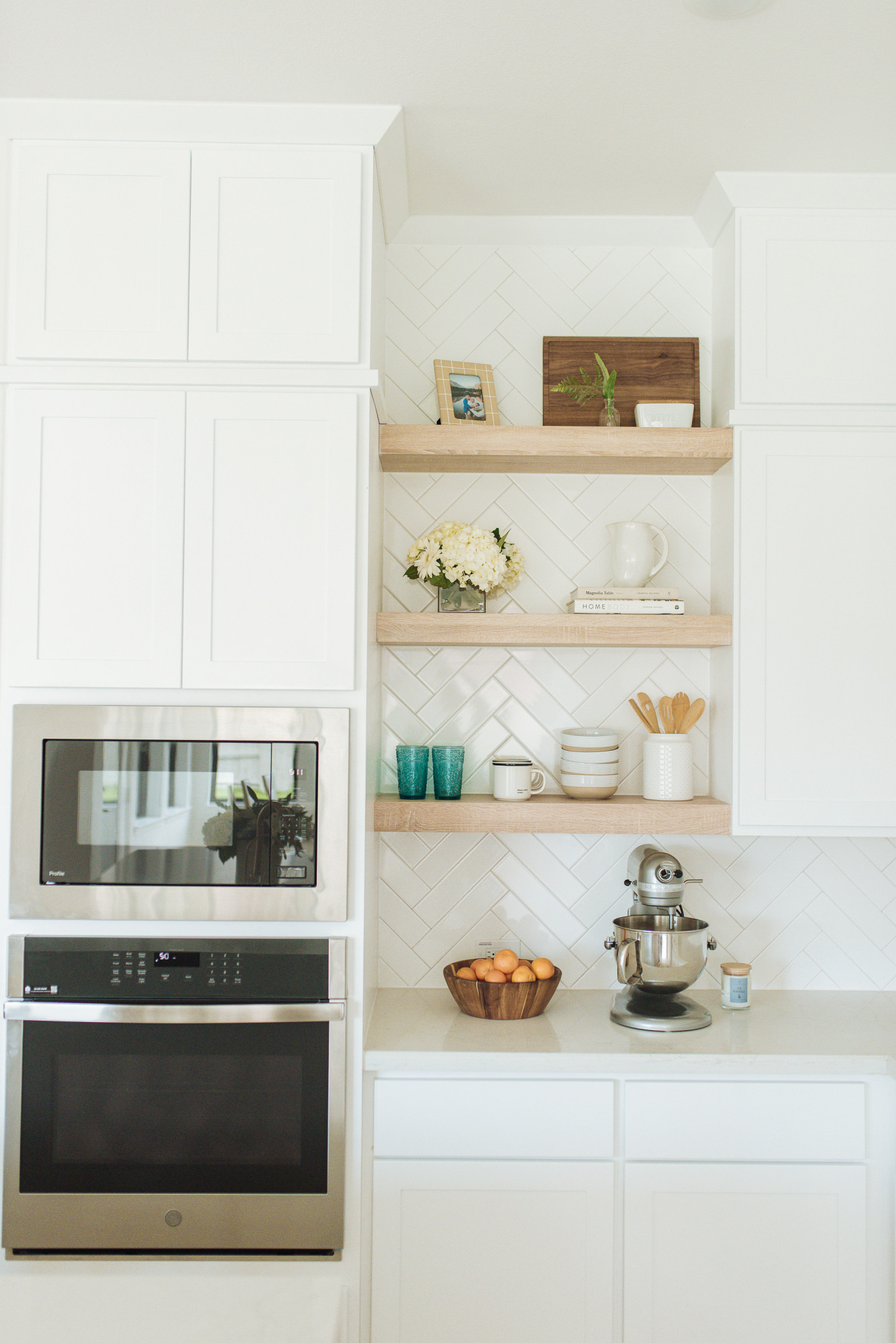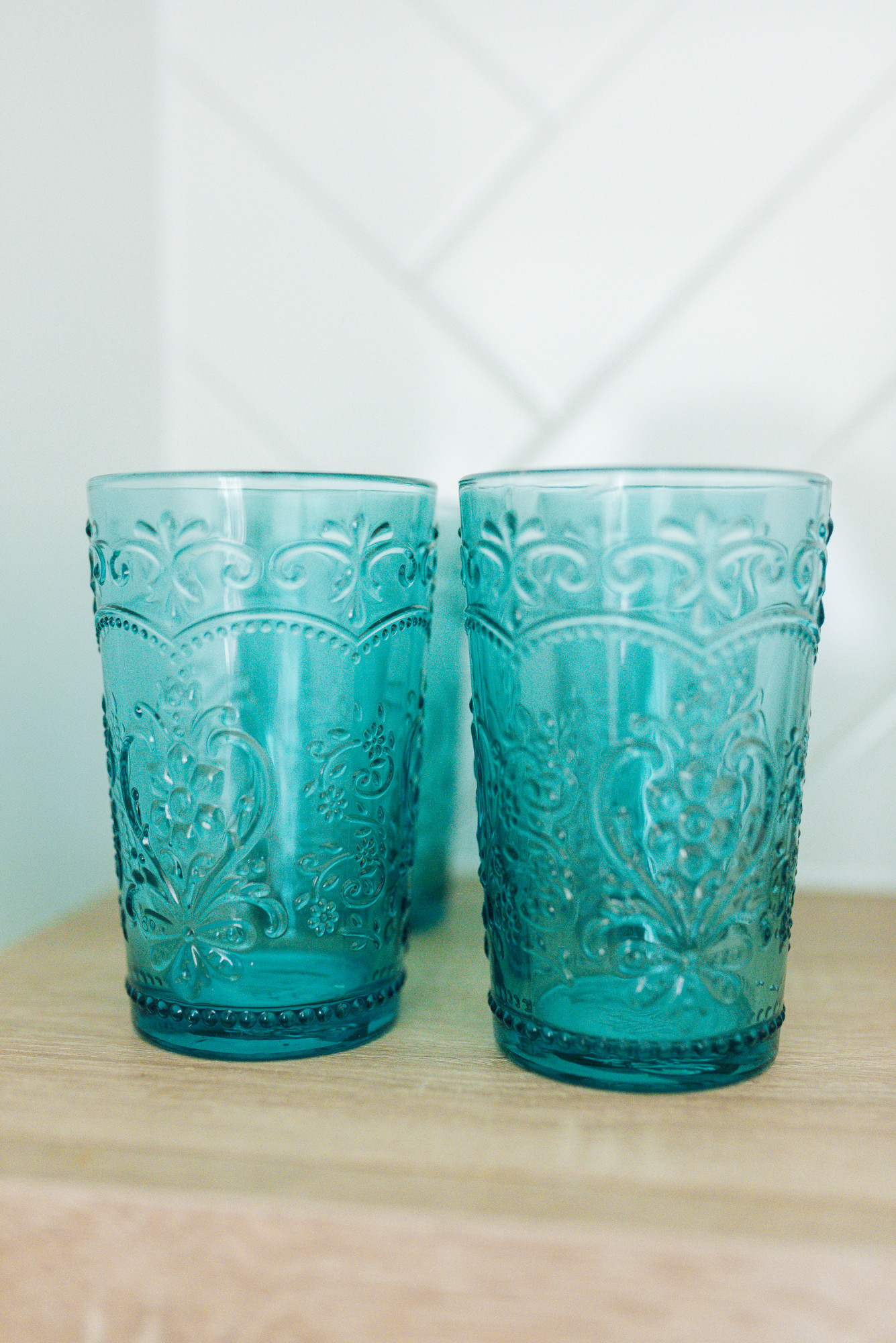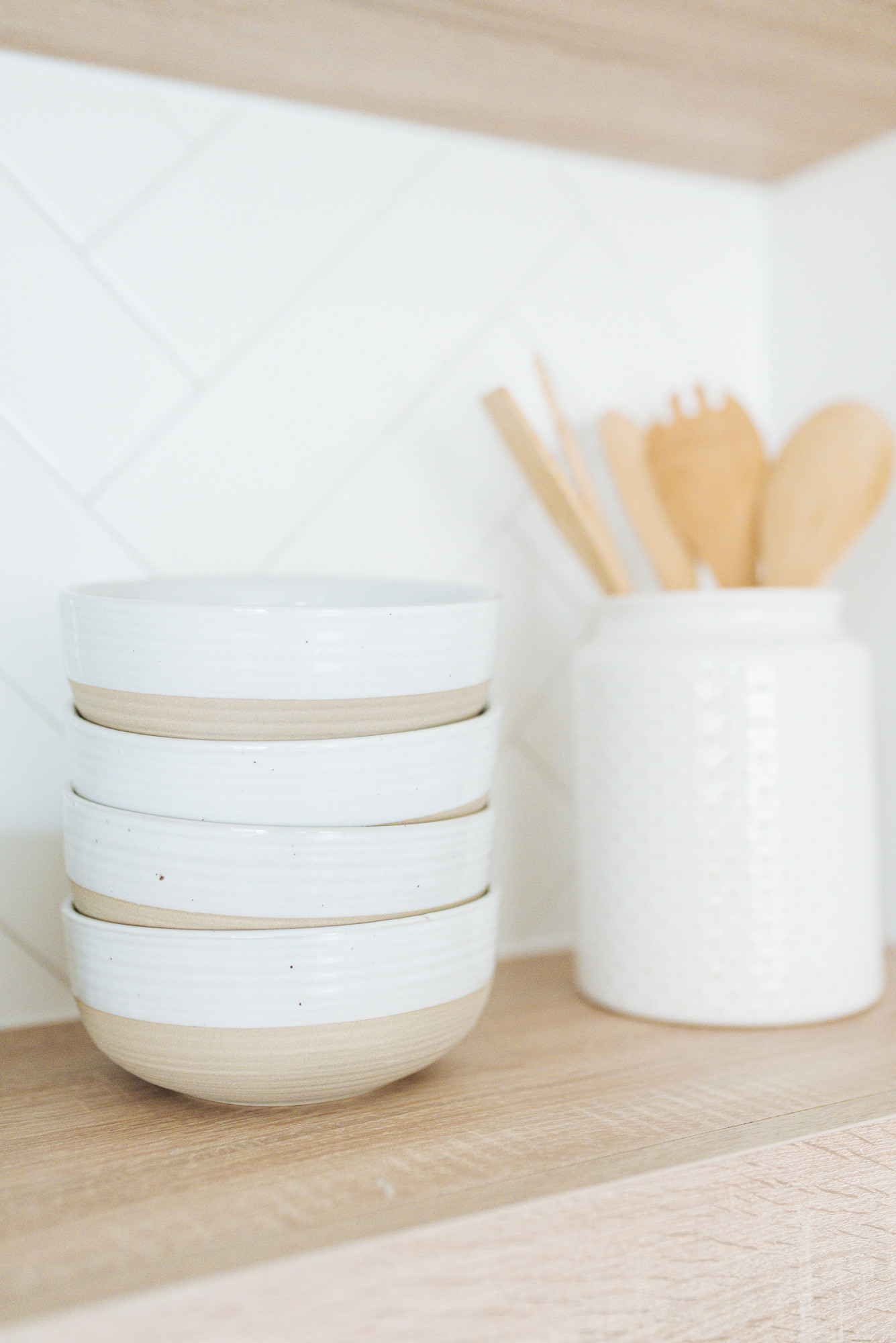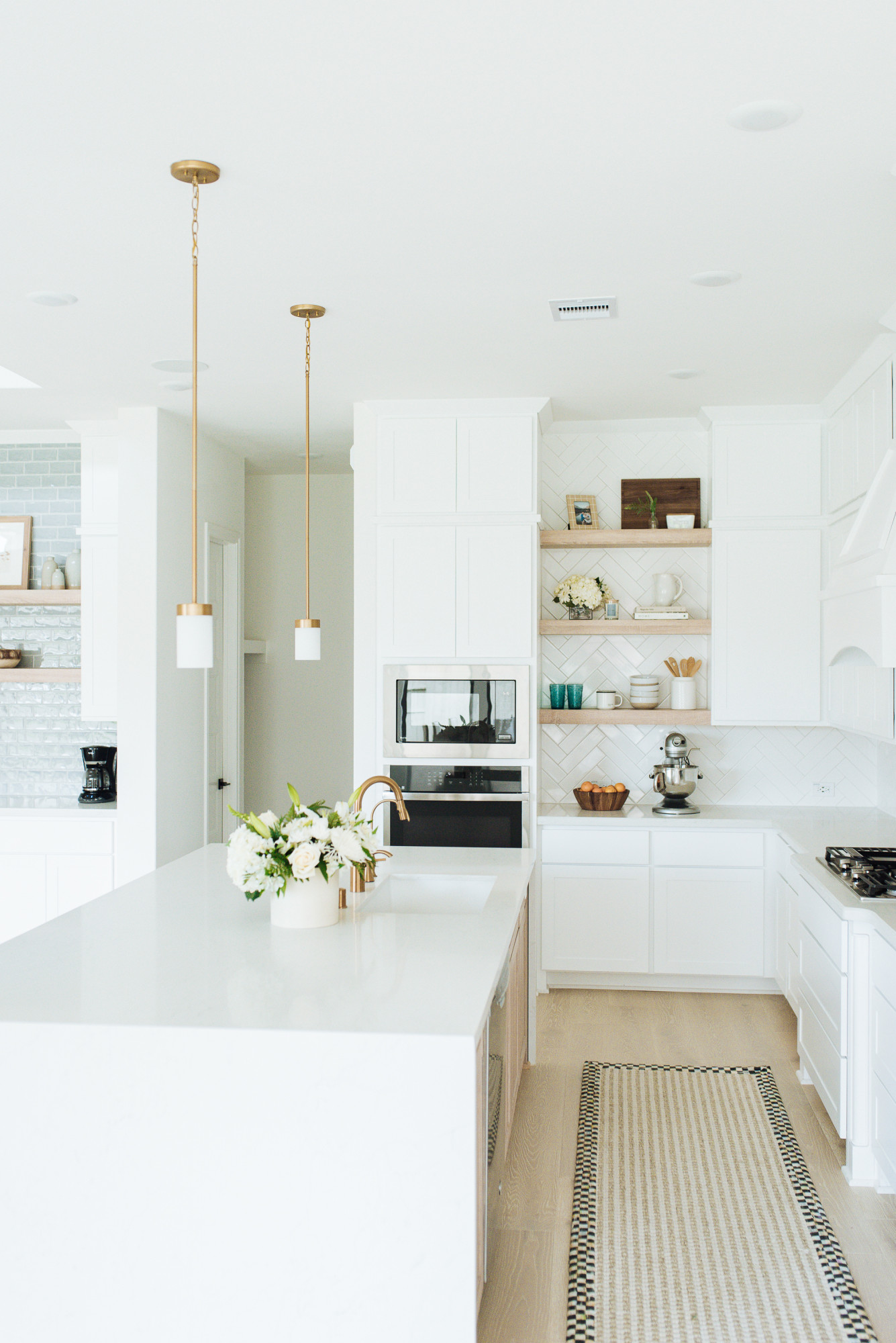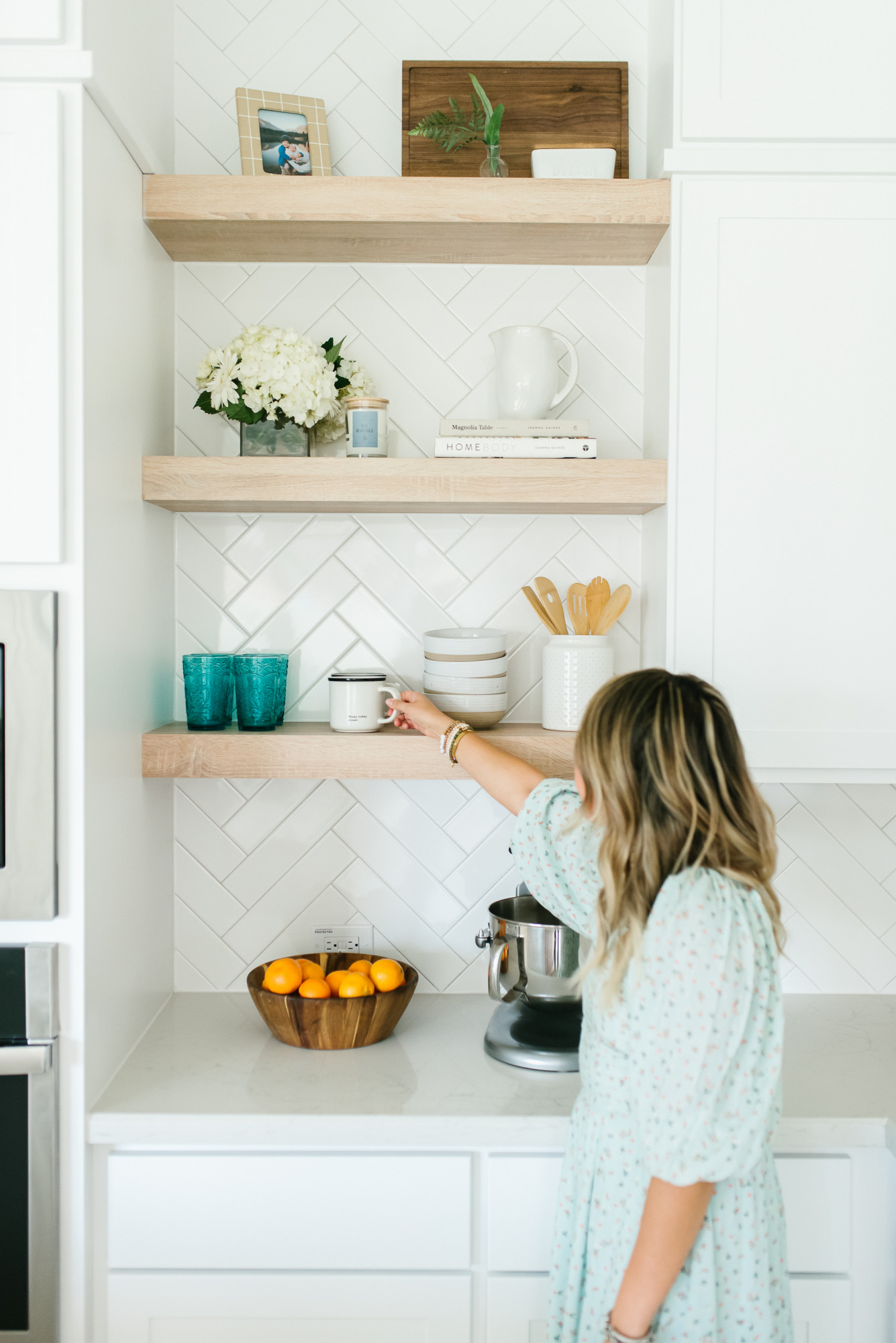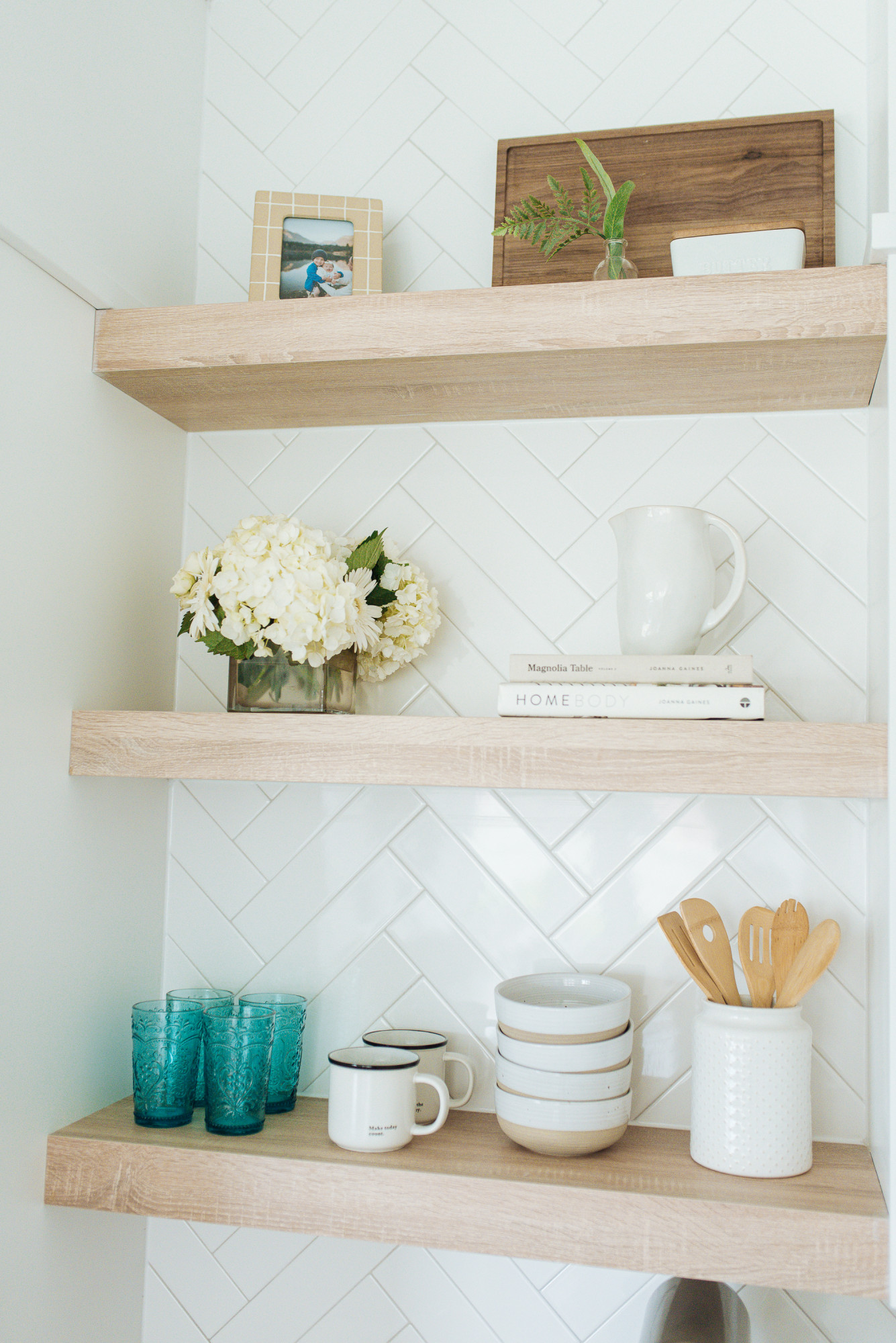 Kitchen shelf reveal! Open shelves are a beautiful way to open up a space. Adding some shelves in our kitchen was a must when designing it and I love how they turned out. The natural wood color brings effortless warmth to the kitchen. These shelves match our island and are the same one at our coffee bar.
Decorating shelves can be a lot of work and because you have to find pieces that are decorative and functional. We have tons of open shelves in our home so finding décor pieces that are affordable was a priority. We went home décor shopping at Walmart again and there were tons of great finds! For the summer, I love the vibrant and modern décor. Walmart has a fun and beautiful "Wow & Now!" section that are trendy and at a great price point. I love playing around with trends while staying in budget. The "Wow & Now!" section has a huge variety of current trendy pieces without breaking the bank.
For the bottom deciding that bowls and cups was a must. These blue cups are the perfect pop of color. It's a quick grab if anyone wants a cup of water or juice. Cereal is eaten in our home almost every morning and these natural colored bowls help balance out the blue cups.
For the second shelf, I decided that items here would be items that we use occasionally, like a candle or cookbook. The candle selection at Walmart has been on point. The Sea Mineral scent is light and soothing.
For the third shelf, these items were items that were mostly decorative. I absolutely love this butter dish. We personally only use butter on holidays, but I love that it's a decorative piece that I will use often. Walmart carries a great variety of small faux plants and adding some greenery brings the space to life. It adds a natural element!
When styling shelves, don't be afraid to play around with the décor pieces you have. It took me a couple of tries to get it just perfect. At the end of the day, if you love how the space looks, that's all that matters.
*Thank you Walmart for sponsoring this post. As always, all opinions are my own.