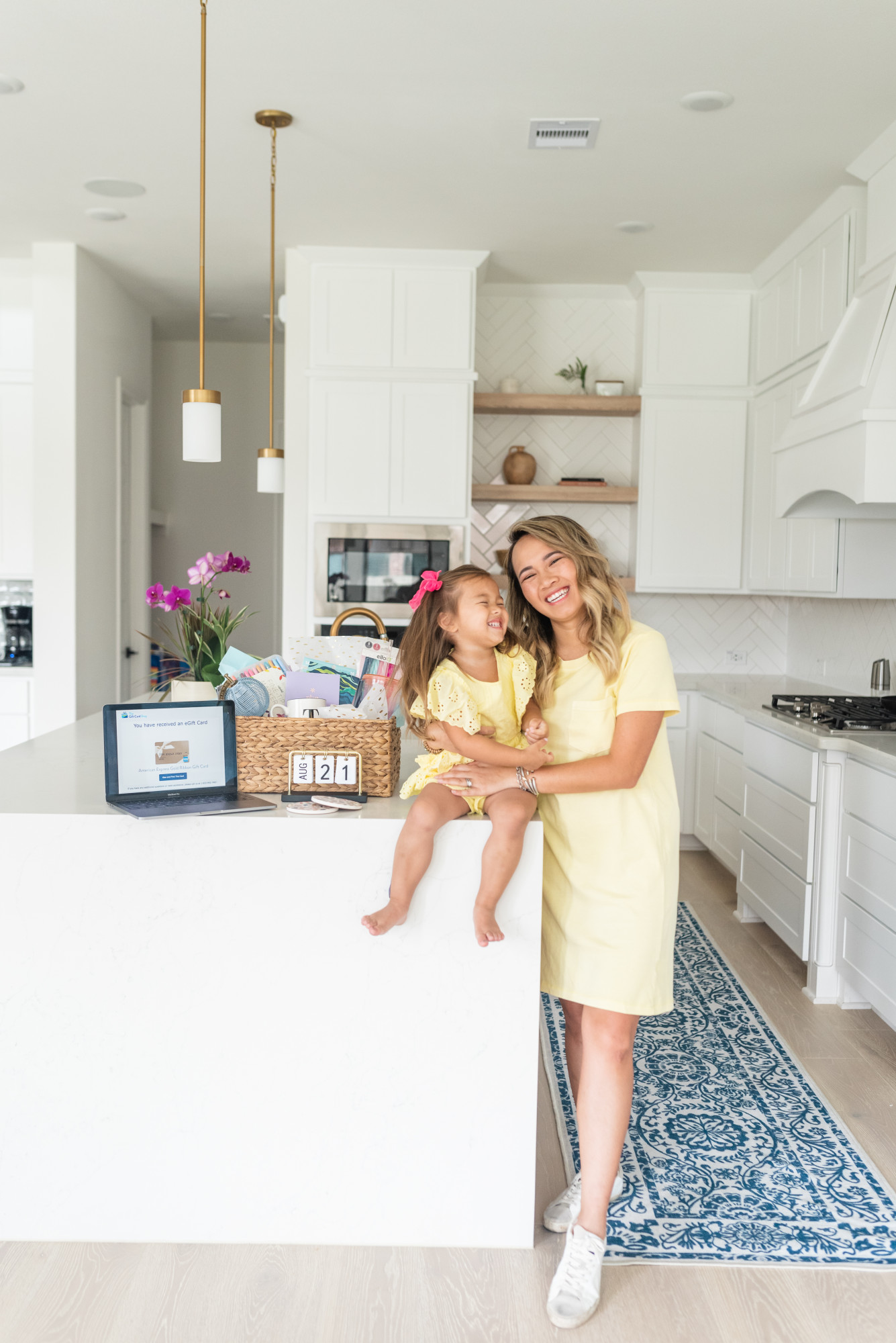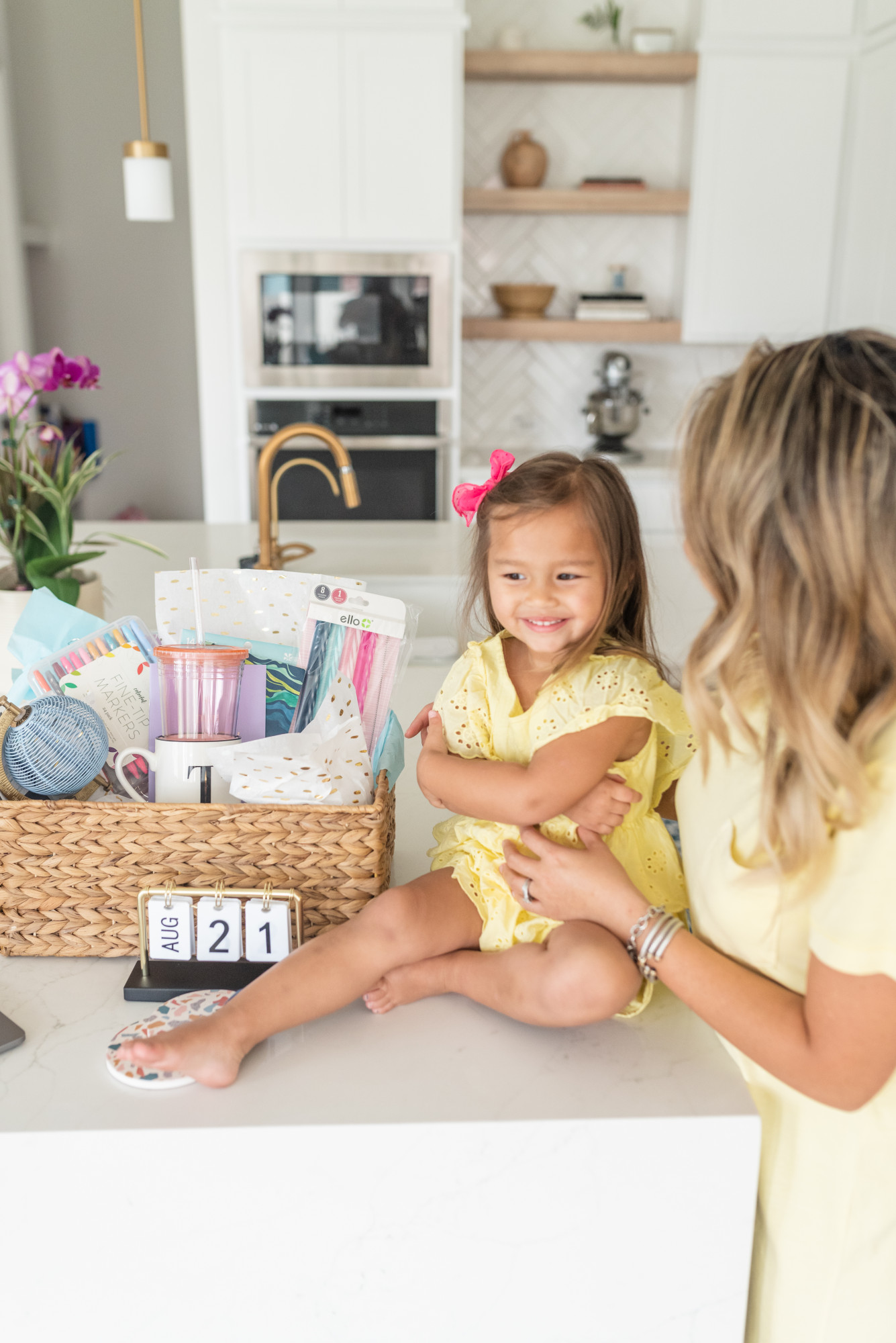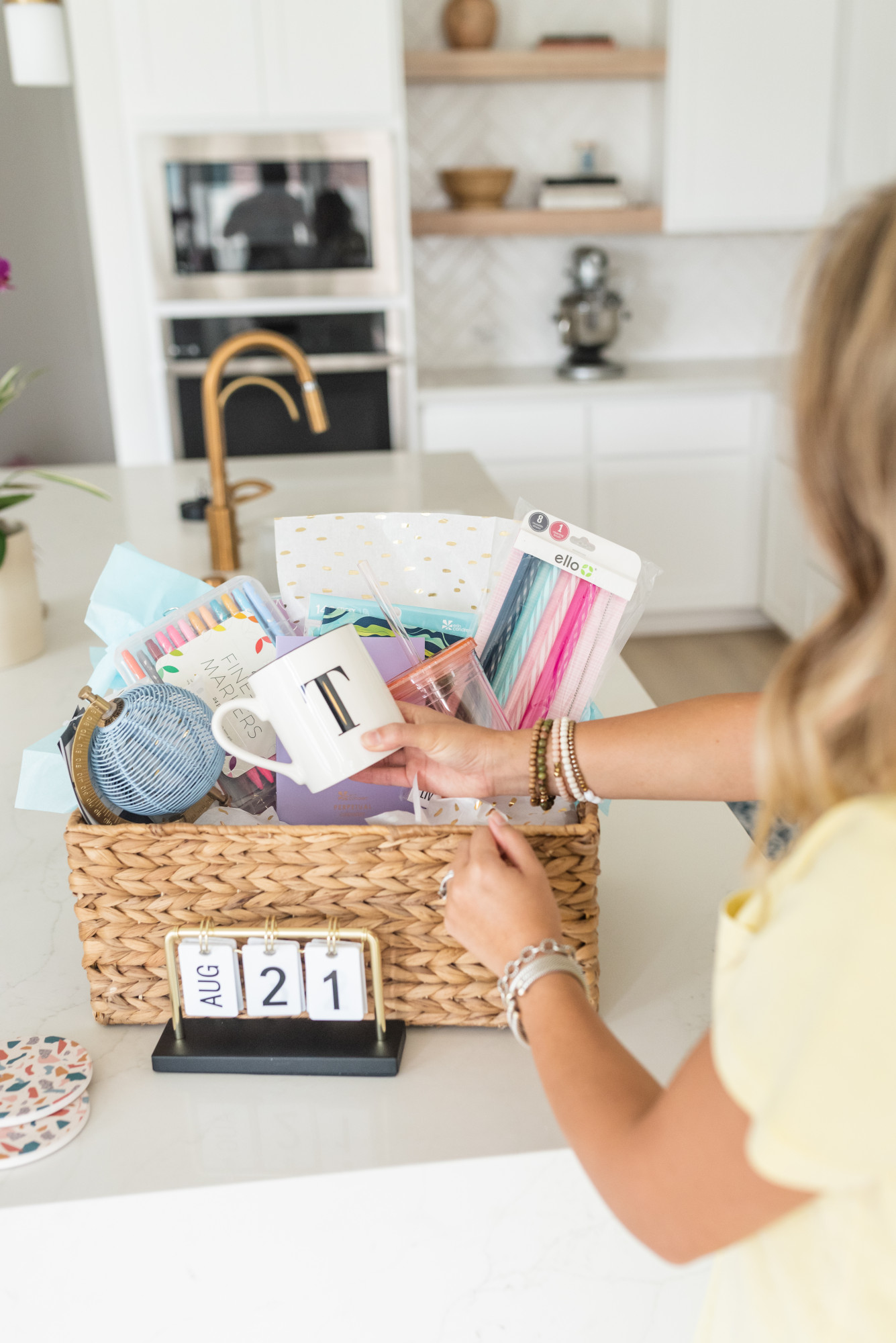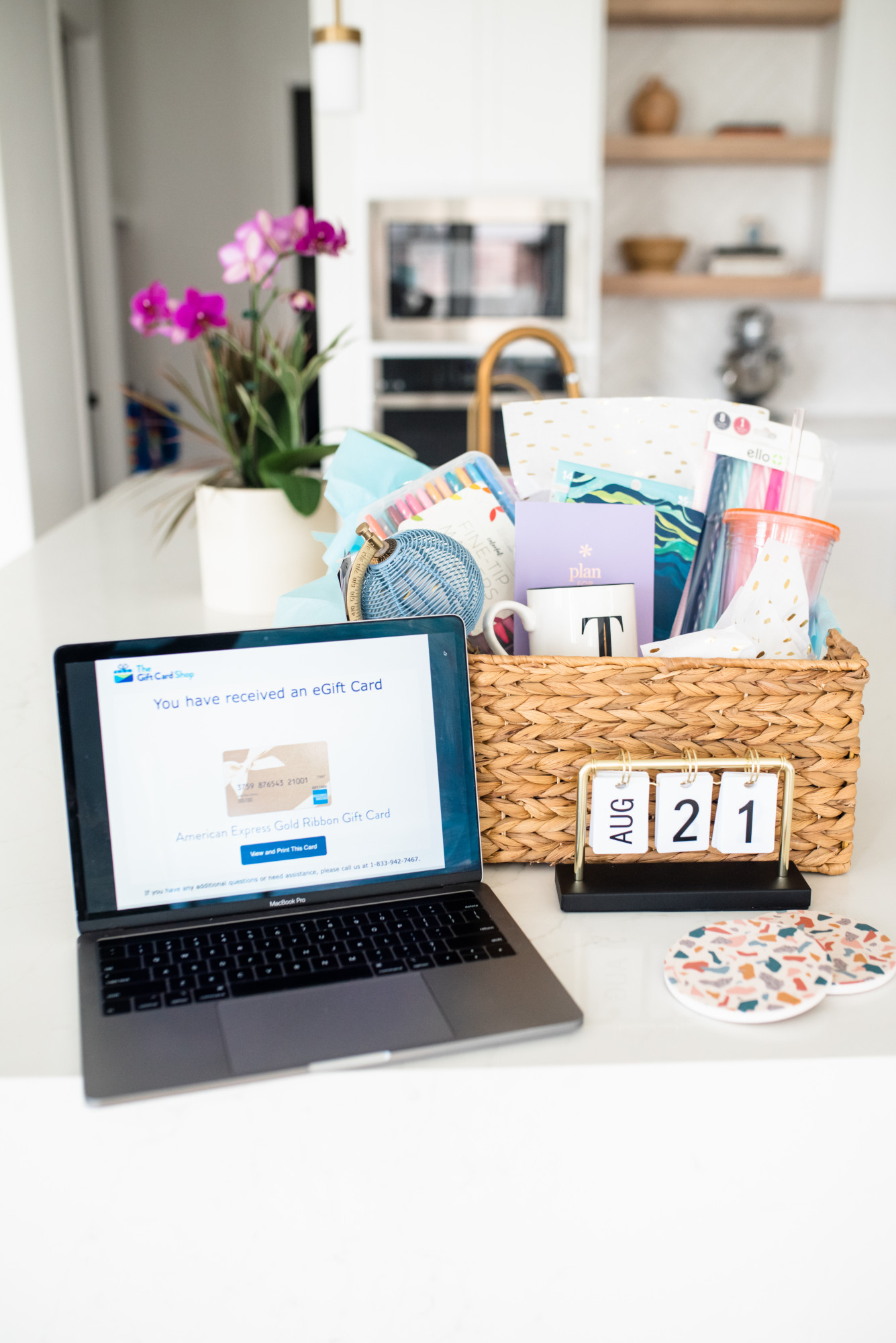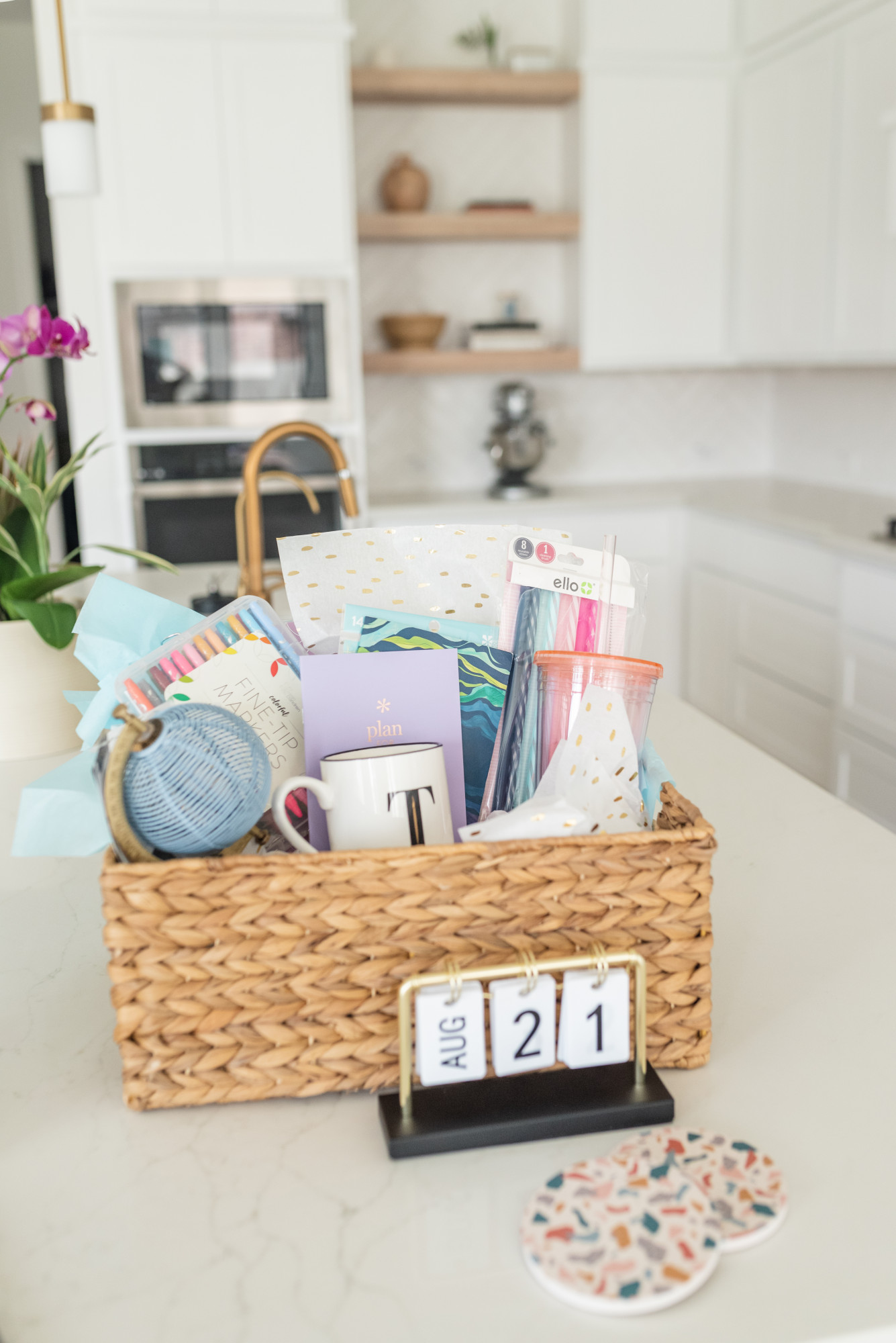 Not only are children our future, but teachers are also our futures too. Without teachers, I'm not sure where all my children would learn what they need. Last year when we were at home doing our first year of homeschool, it really opened my eyes as to how much dedication and work a teacher puts in every single year. I've always known that teaching is one of the hardest more rewarding jobs you could do but man, doing it myself, the experience was a struggle.
Easton, Liam, and Chloe are so excited to start school back up this year. Something I try to do at the beginning and end of the school year is to make a gift box for the teachers and staff. Procrastination gets the best of me but not this year. What do teachers use daily or would like to receive? I created this fun gift basket with goodies for in class and outside of the classroom.
An eGift Card from The Gift Card Shop was a must! There are a huge variety of eGift Cards for you to choose from; clothing retailers, grocery, dining, you name it. Gift Cards and eGift Cards will always be my number one gift choice. It allows the teacher or staff to get something special for themselves, lunch, or additional supplies. Purchasing an eGifit Card is easy, you can find the right one, here.
In the baskets we made for our teachers, I added items I felt they would use in class; reusable straws, table calendar, a coffee mug, coasters for her drink at the desk, some planners, journals, a fun decorative globe, and classroom stickers. Gift baskets are great because they can be reused after. To add a final touch, our family writes a kind card for the teachers to introduce ourselves and to welcome them a great school year.
*Thank you The Gift Card Shop for sponsoring this post. As always, all opinions are my own