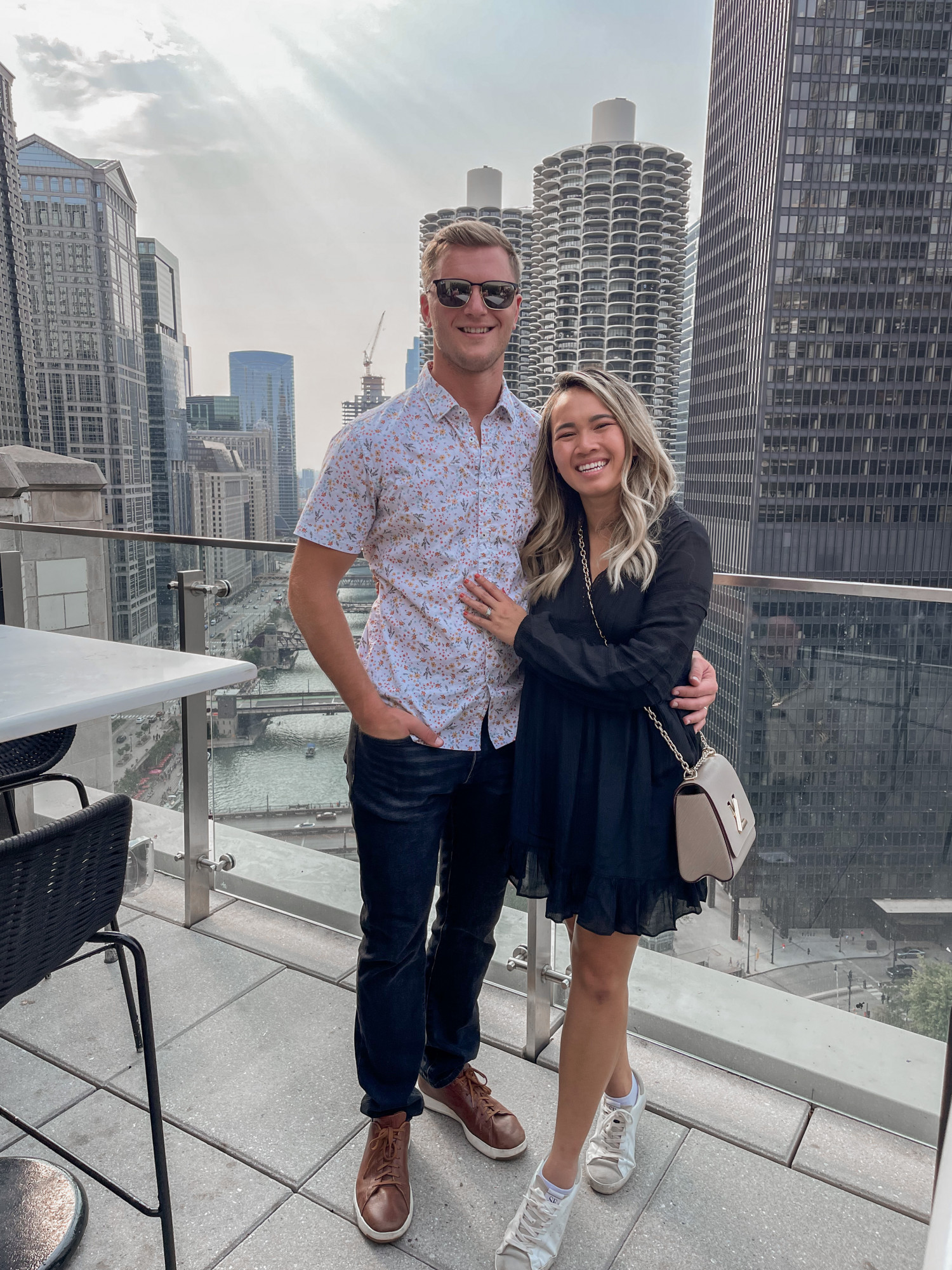 Chicago was a city that completely surprised Tommy and I. From the tall buildings to the delicious food, it's a city that we would definitely go back to. If I were to describe Chicago it would be "a mini NYC". All the skyscrapers, diverse people, rooftop bars, delicious restaurants, busy lifestyle, everything. I originally flew into Chicago for a work trip with Now Foods and my time with the team and fellow influencers was incredible and eyeopening. I've shared about Now Foods before and you'll continue seeing me share about their natural products.
Tommy flew in the next day because we decided that we'd have a parents' weekend. Our life is always busy and these little trips helps keep our marriage growing and fun! We felt so young again in this city and never stopped moving. I want to say thank you for everyone that sent in their recommendations. They did not disappoint. Here is everything we did in our 48 hours there. I do highly recommend reserving restaurant and activities as soon as possible. 9/10 places that we wanted to visit required reservations and were booked for an entire week.
WHERE WE STAYED: BLACKSTONE AUTOGRAPH
Wow this hotel was incredible! It felt like we were in some modern historic museum. The hotel, lobby, rooms, and bar areas were beautiful. We got a standard king size room and it was a great space for us. Our room was clean and comfortable. It was really close to several attractions, some you could walk to, some took less than a 5 minute uber ride.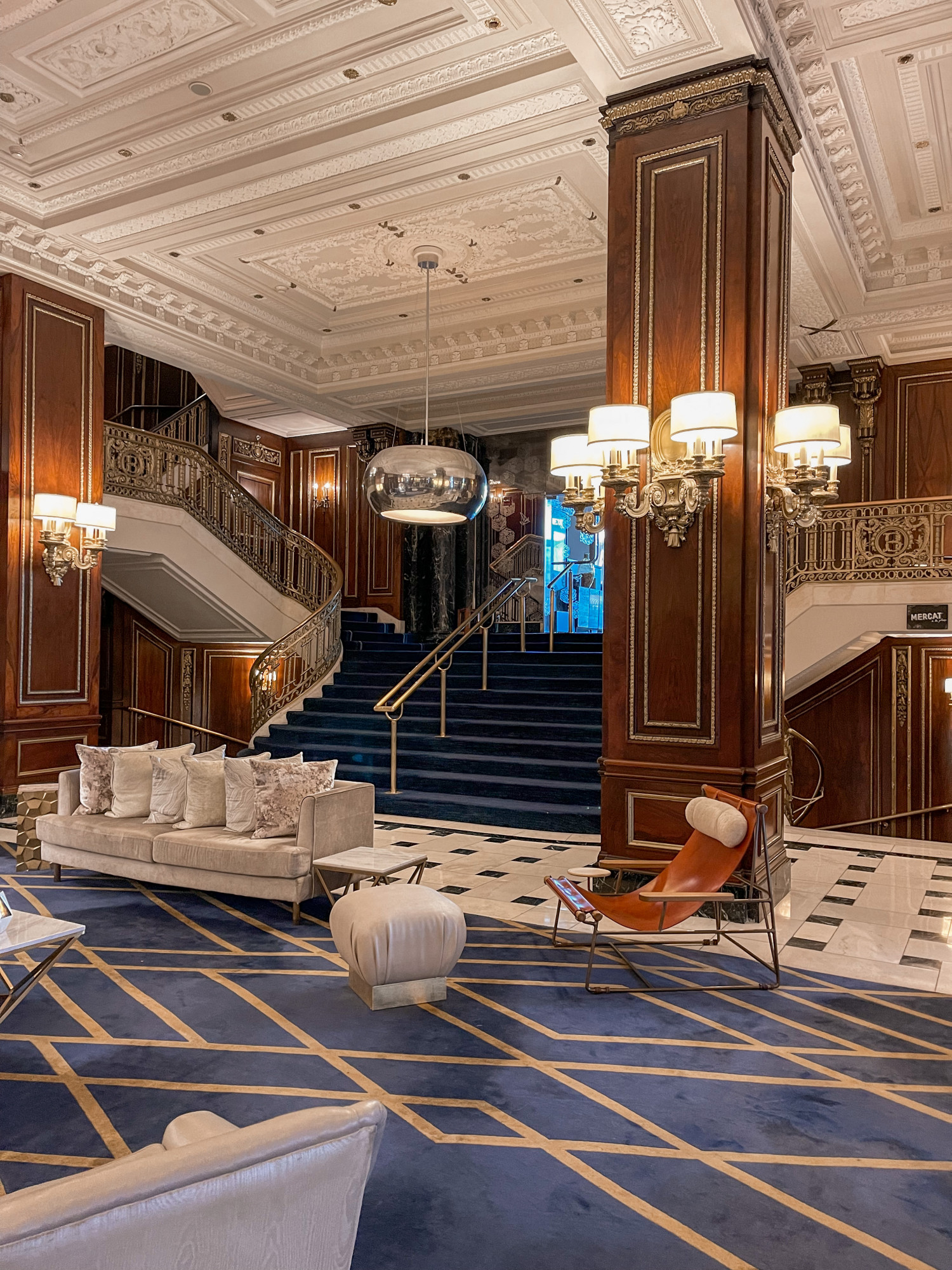 WHERE WE ATE & DRANK: 
Maple and Ash was recommended by several people and it did not disappoint. It is a high end spot to grab brunch, dinner, and drinks. We went for brunch and our breakfast food was good nothing too unique but I would go back for their brunch. They didn't have the entire menu that was online, it was a short 5 list brunch menu. We ordered the King Crab Truffle Sushi roll and that made the meal the best meal we had in Chicago. It was the best sushi roll I have ever tasted. The drinks were really good too!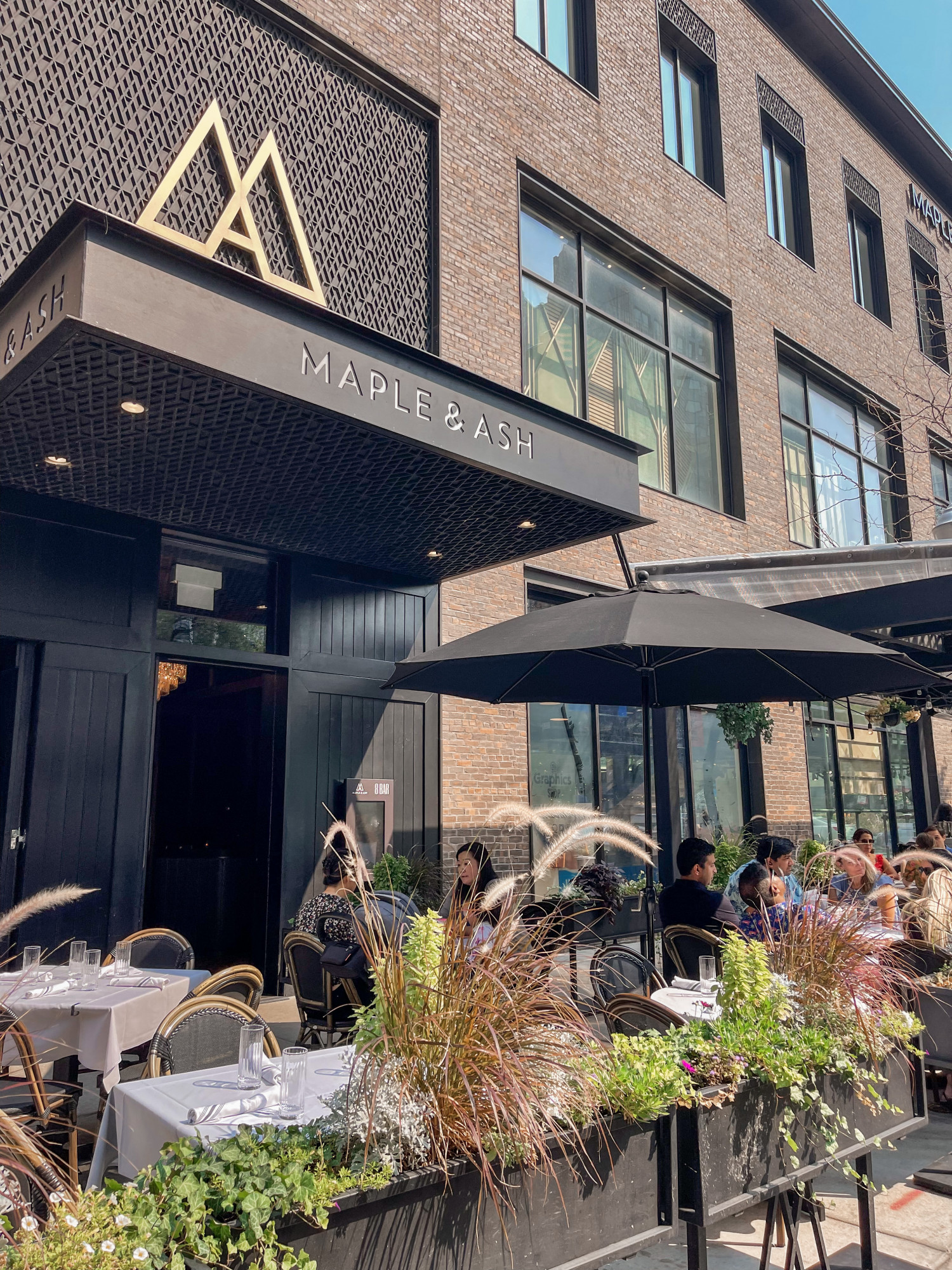 London House Rooftop  is ranked one of the top roof top bars to go to in the nation and it didn't disappoint. It immediately gave us gossip girl vibes once we got there. Online reservations are booked an entire month out but if you're just going for drinks, you should be able to walk up like we did (with no reservation). The two drinks I had (besides the old fashion) were so yummy. It was unique which is why I feel that this rooftop was special. The view from the rooftop is always amazing. They offer food but honestly, there are more intimate and quieter places to eat. The rooftop was crowded and because it's an "instagrammable spot", you'd most likely have people 3 feet away from you snapping pics while you ate.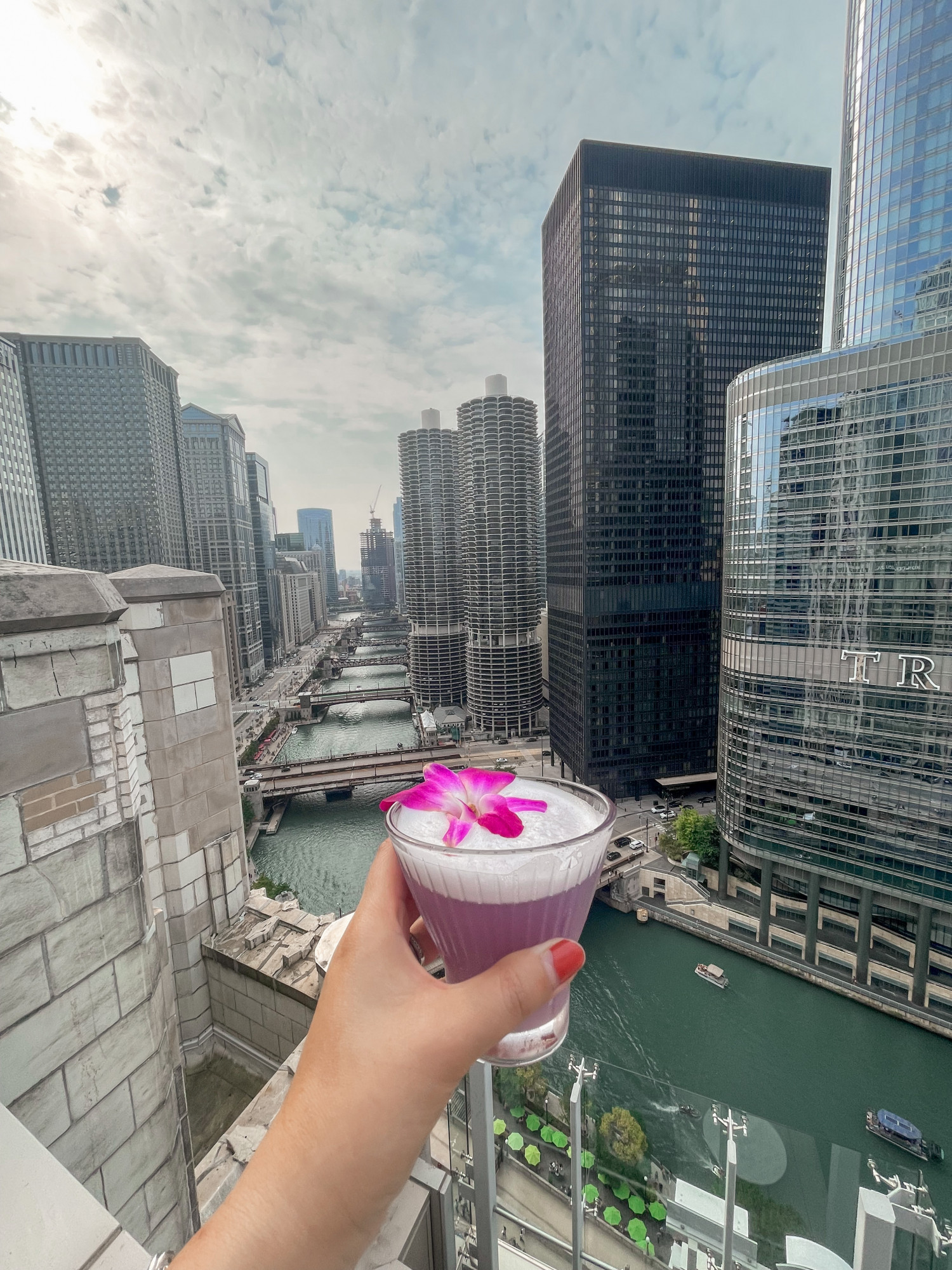 We grabbed drinks and dinner at Adalina with my friend Jen and it was a great vibe. It was lively (not children friendly) and the drinks were good. The food was yummy too! We didn't need a reservation here so it was nice. Adalina didn't have a rooftop but the music and restaurant was nice.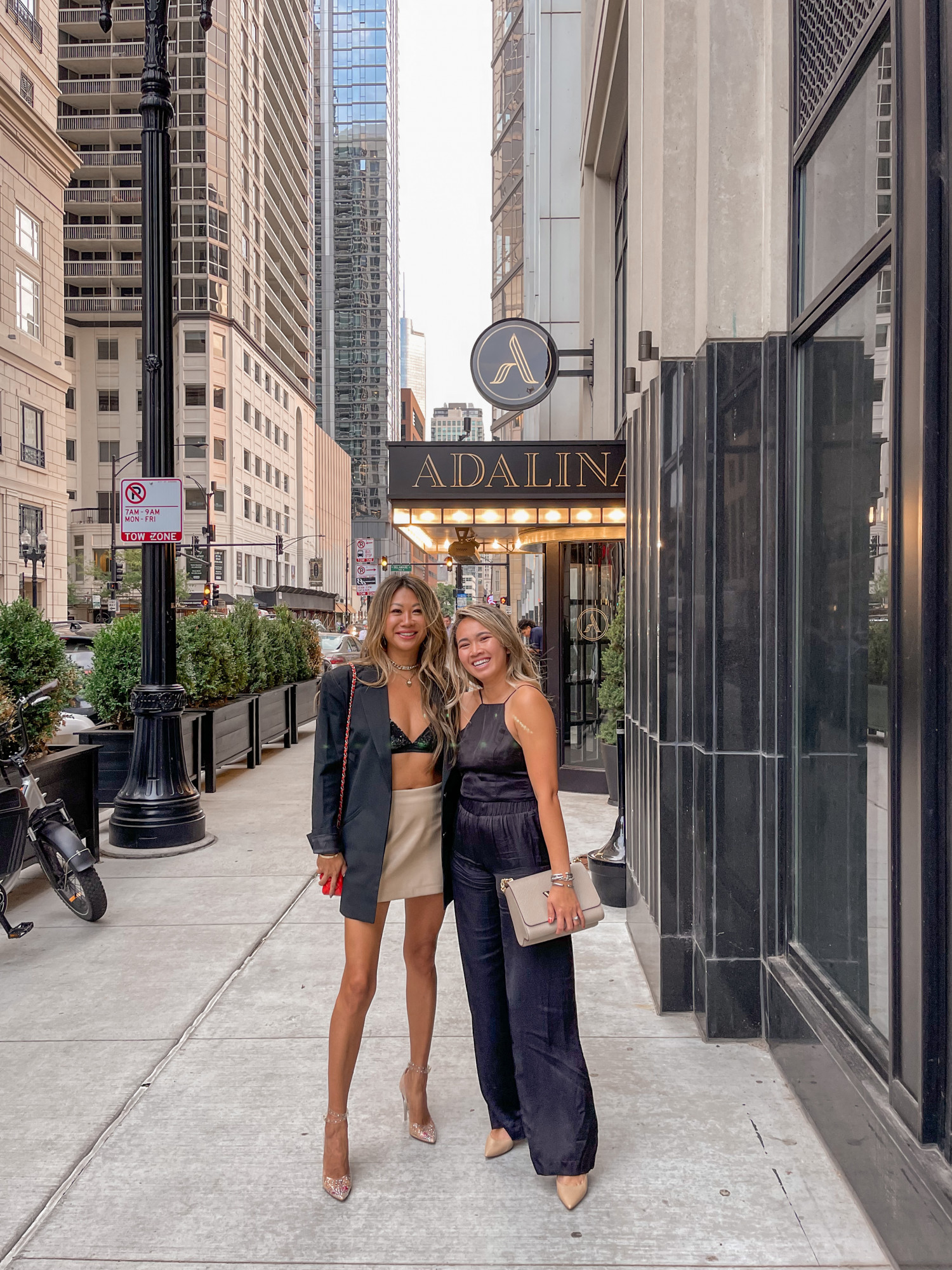 Chiu Quon is an asian bakery in the Chinatown area and they carry yummy traditional bake goods. They had stuff baos, moon cakes, cakes, and more! It's a great spot to grab some sweets.
We had dim sum at Triple Crown, I think it's on weekends only? It was super good! We didn't have to make a reservation so that was great.  They had all the dim sum dishes we were use to getting in Houston and it was what we needed before our flight back.
WHAT WE DID
We only got the chance to do one "touristy" thing in Chicago and that was the Skydeck. It reminded me of the Seattle Space Needle and was super cool to experience. It was by far the tallest building I've ever been in. If you're going for pictures, they do limit a 1 minute timeframe for pictures during busy times. I know it's a huge instagrammable spot too.