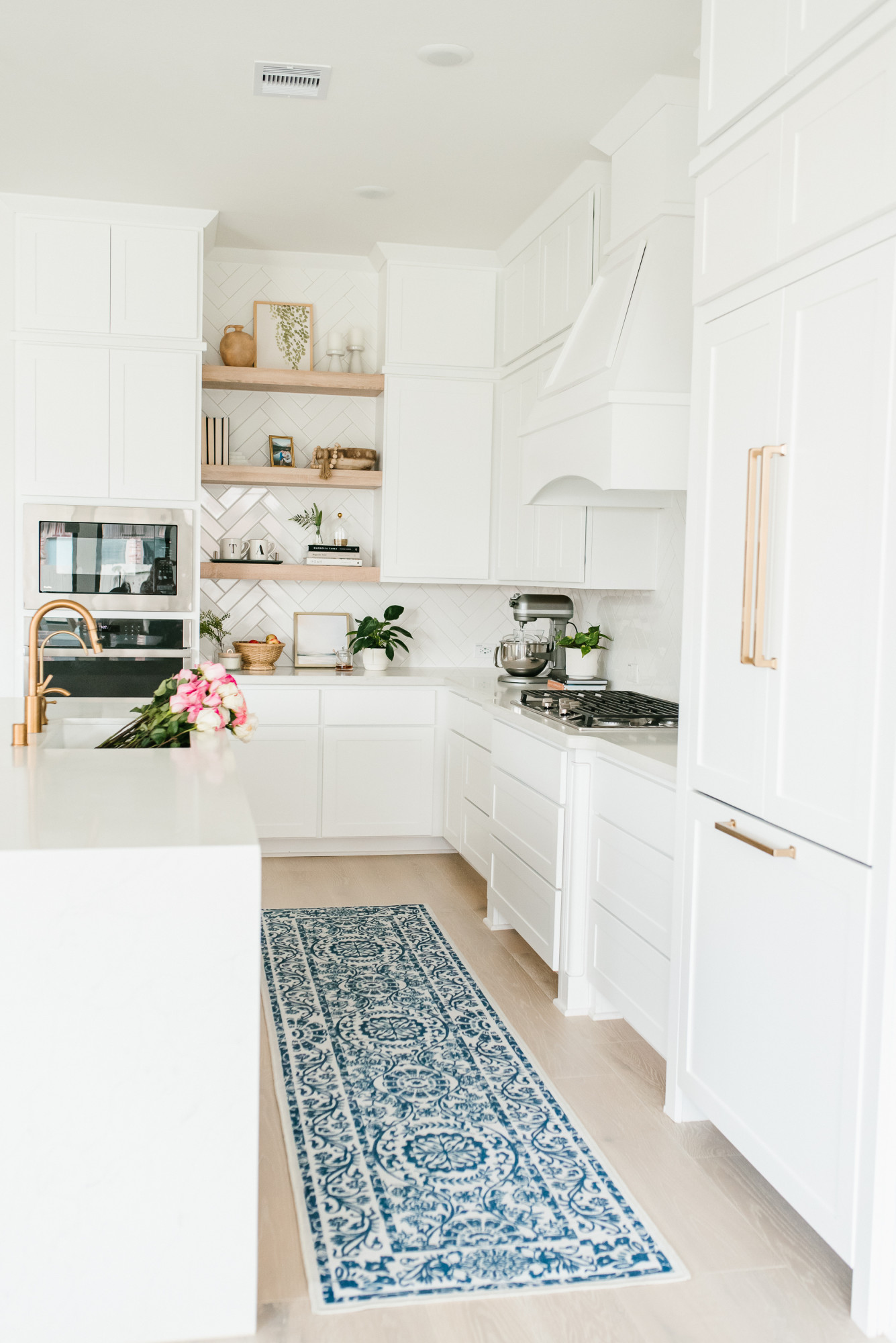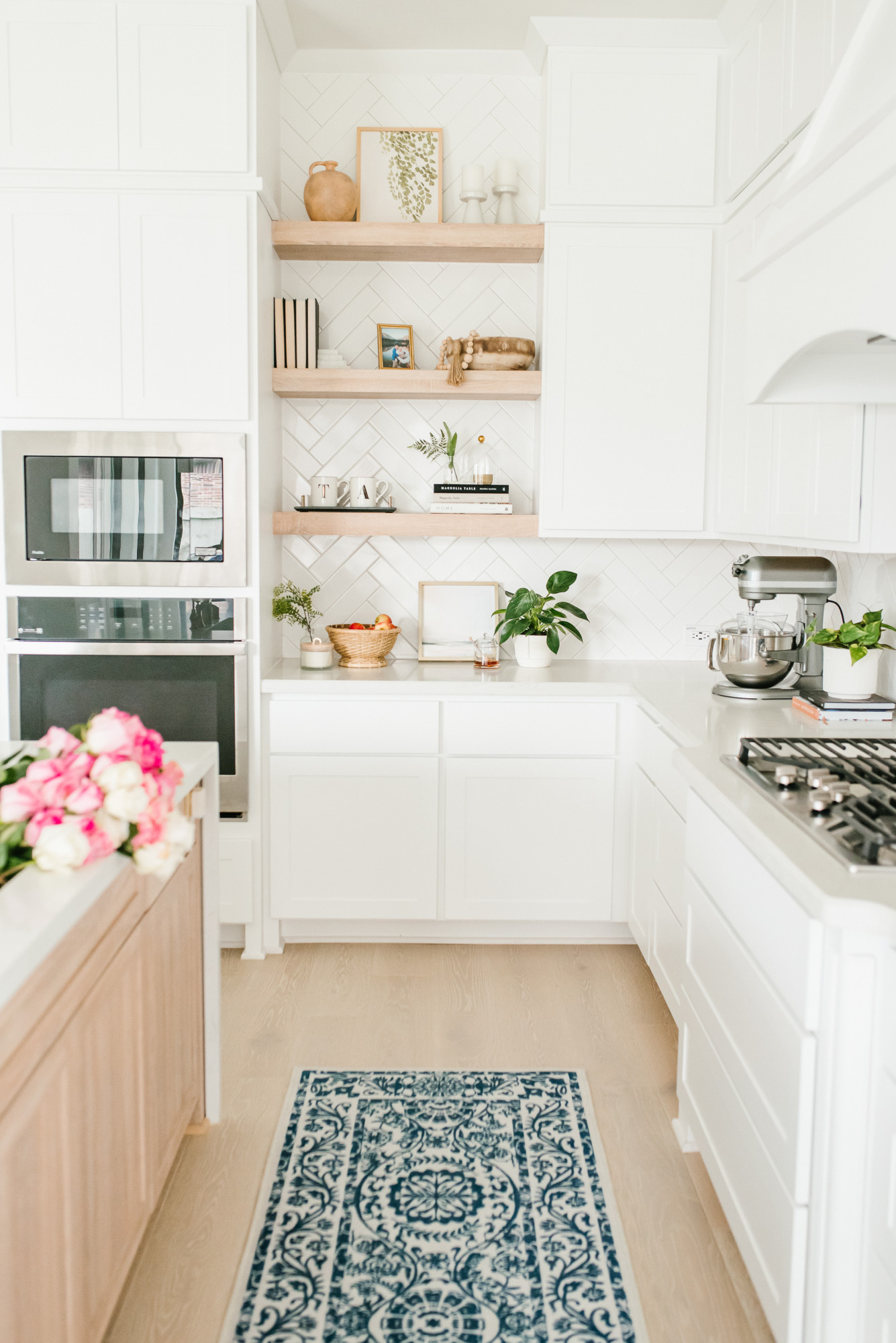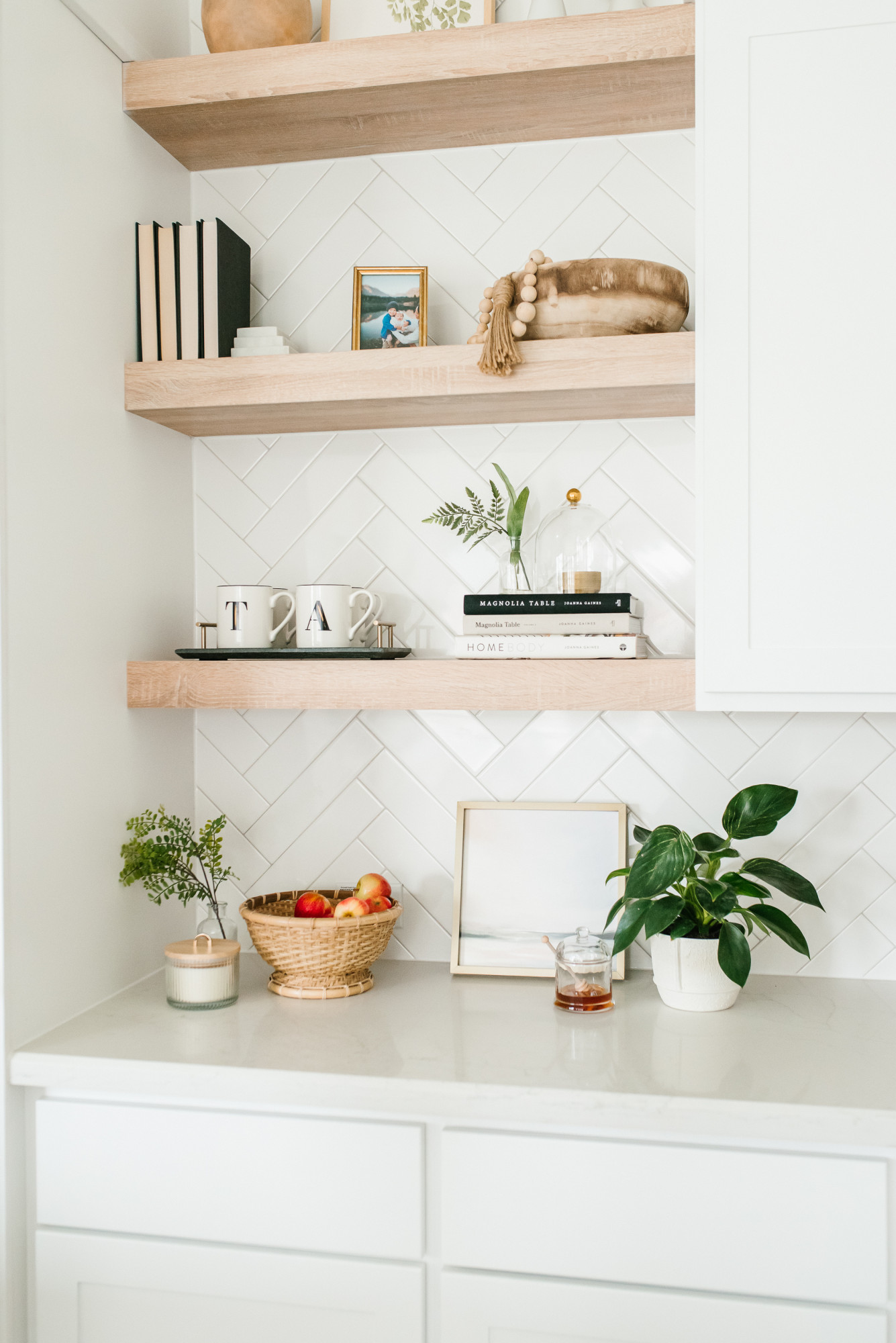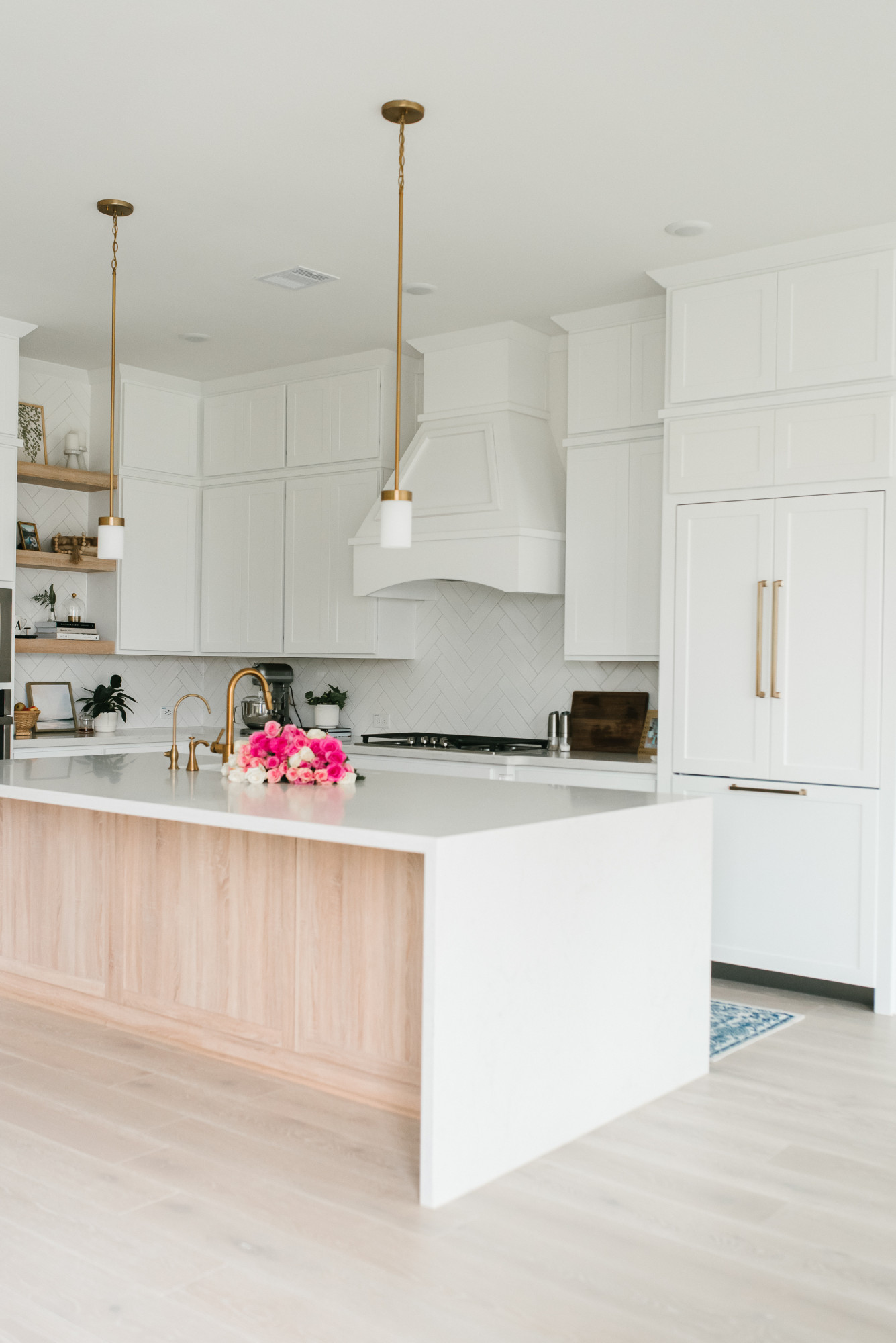 Our kitchen felt completed when the fridge was in, and it was worth the wait, time, stress, and money. Whenever we were designing our kitchen, paneled appliances were probably the last thing we decided it. It wasn't a priority for us throughout the process but towards the end, I realized that it was important. It elevates our kitchen, gives a seamless look, and is one good looking fridge. Figuring out the whole panel appliances thing took a lot of searching so I thought I'd break it down so you can decide if it's something you'd like to do in your home or future home.
WHAT REFRIDGERATOR DO YOU HAVE?
We have the Fisher and Paykel 79'' Integrated French Door Panel Ready fridge. We went with this fridge because it was one of the cheaper panel ready refrigerators with a great brand reputation. Some of these refrigerators (without panels and installation) can cost over $10,000 and that wasn't in our budget. We got ours for around $5,500 at K&N sales in Houston. I highly recommend sourcing a local vendor that sells Fisher & Paykel or panel ready appliances because ours was cheaper from our local store than what online sells it for. A standard refrigerator is about 68 inches, and we got a taller one because it's the depth is smaller than your standard refrigerator.
WHAT DOES INTEGRATED MEAN?
To simplify what "integrated means" it means that it's flushed in with your cabinets. Your standard refrigerator sticks out a couple of inches past your cabinets and an integrated one doesn't (image reference below). It's not as deep so that's why we went with a taller refrigerator. You can get this refrigerator at the standard height.
DOES IT COME WITH THE PANELS?
Some panel ready fridges come with a plain wood panel but ours didn't. We worked with QA SA Interiors to customize our panels. They built the panels to match the rest of the kitchen, installed them, and put the hardware on them. We paid about $2,500 for panels, paint, and installation. Hardware also needs to be purchased separately. We ordered ours from Hollywood Hardware and they are from Top Knobs. The hardware does need to be "appliance hardware".
DID YOU DO IT WITH YOUR BUILDERS OR AFTER?
Both. We let our builders know that we were planning on getting the Fisher & Paykel refrigerator and when they drew out the kitchen, they factored in the size of the fridge for the opening. If we didn't do that, we would have had to get a short fridge. ALSO!! For some integrated fridges, the outlet and water hook up is placed less than 1 foot above the ground (where the fridge opening is). Most builders will place the fridge outlet in the middle. I highly recommend sending the specs to the builder and construction manager.
We purchased the fridge and panels outside of our builders because it was ½ the price and their selection was minimal.
We have a dishwasher (hasn't come in yet) that's a Monogram Panel Ready Dishwasher that we upgraded with our builders. We decided to purchase that through our builder because our custom kitchen is from Benedettini, and finding a contractor to match the stain of the island exactly would be very hard.
WHAT ARE THE PERKS?
2 simple things; looks and higher quality fridge. That's it. If having a kitchen that doesn't' have stainless steal appliances, is important to you, panel appliances is your route. If you don't care about that, then there's no need for it.
Most panel ready appliances are better quality and have better reliability than a typical Samsung fridge.
At the end of the day a fridge is a fridge. It all does the same thing. This is all preference. Just like choosing any washer and dryer,vacuum, or bed.