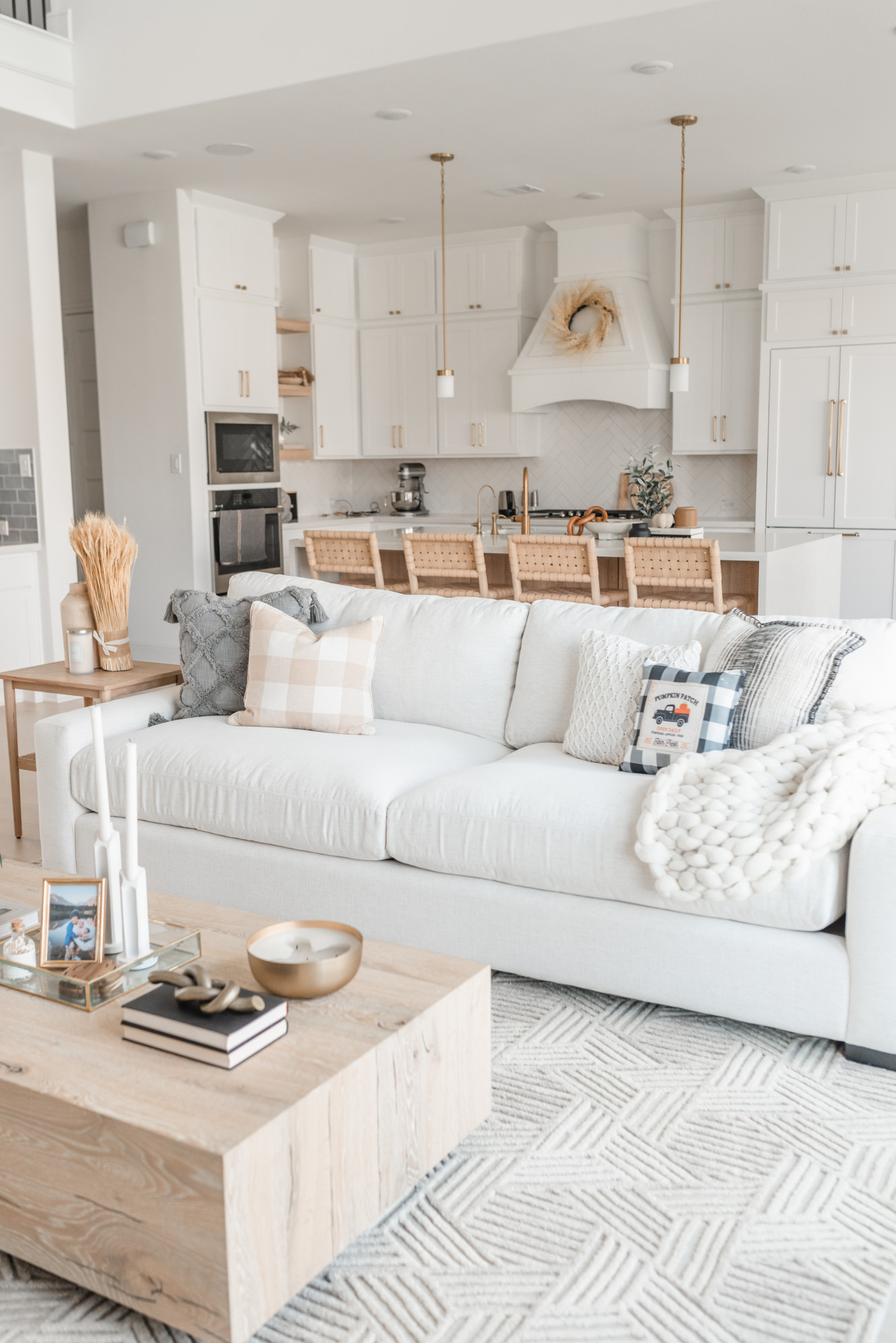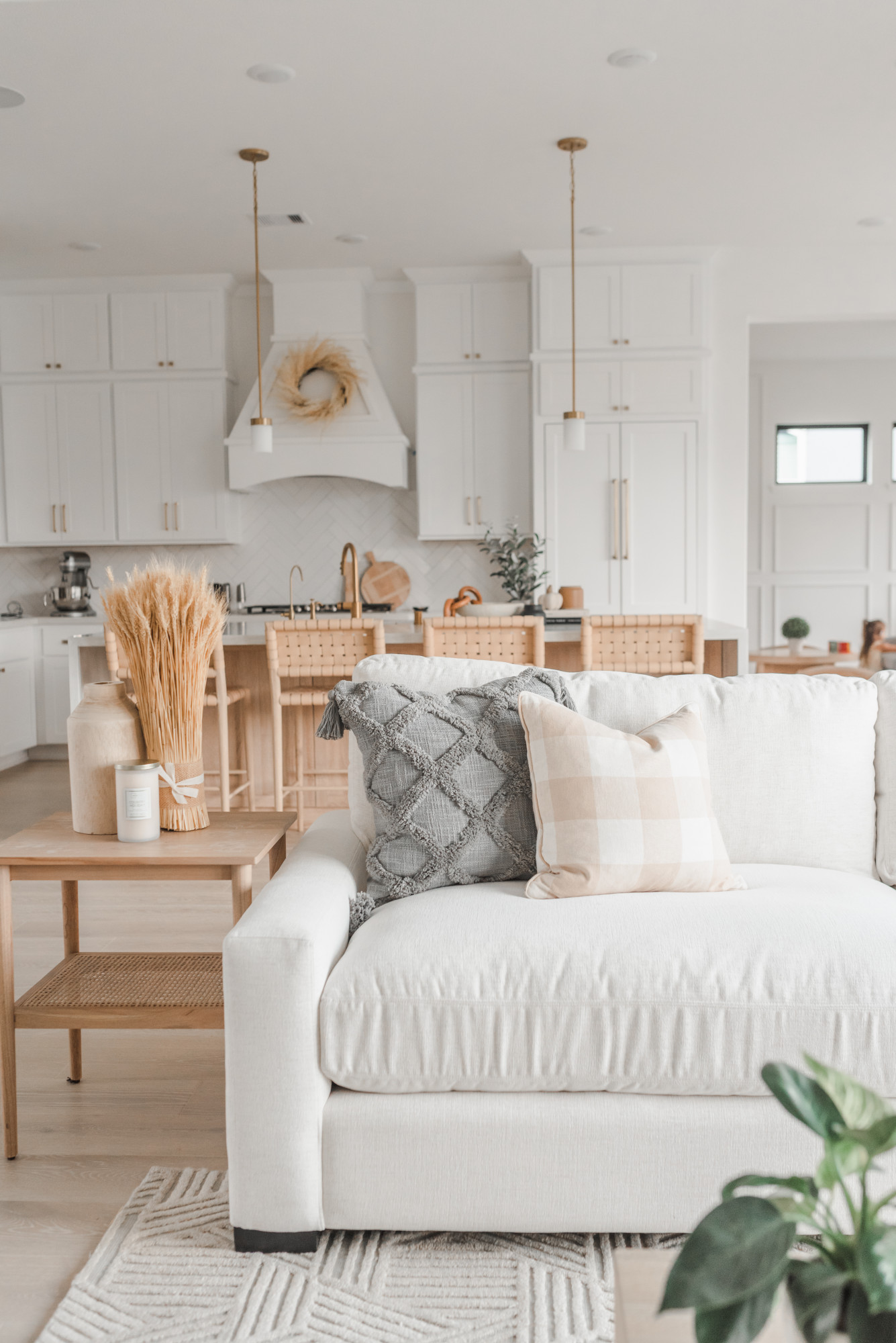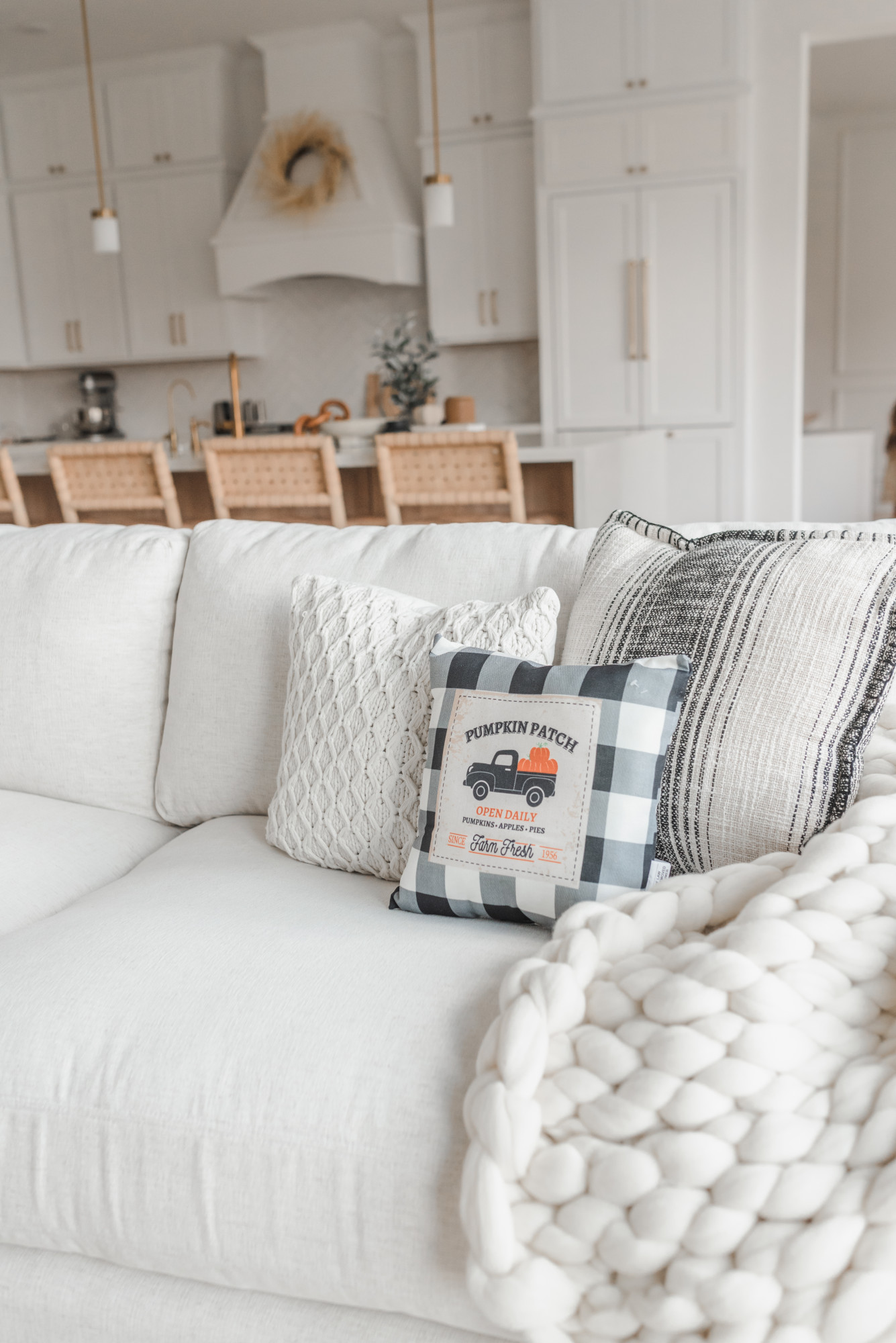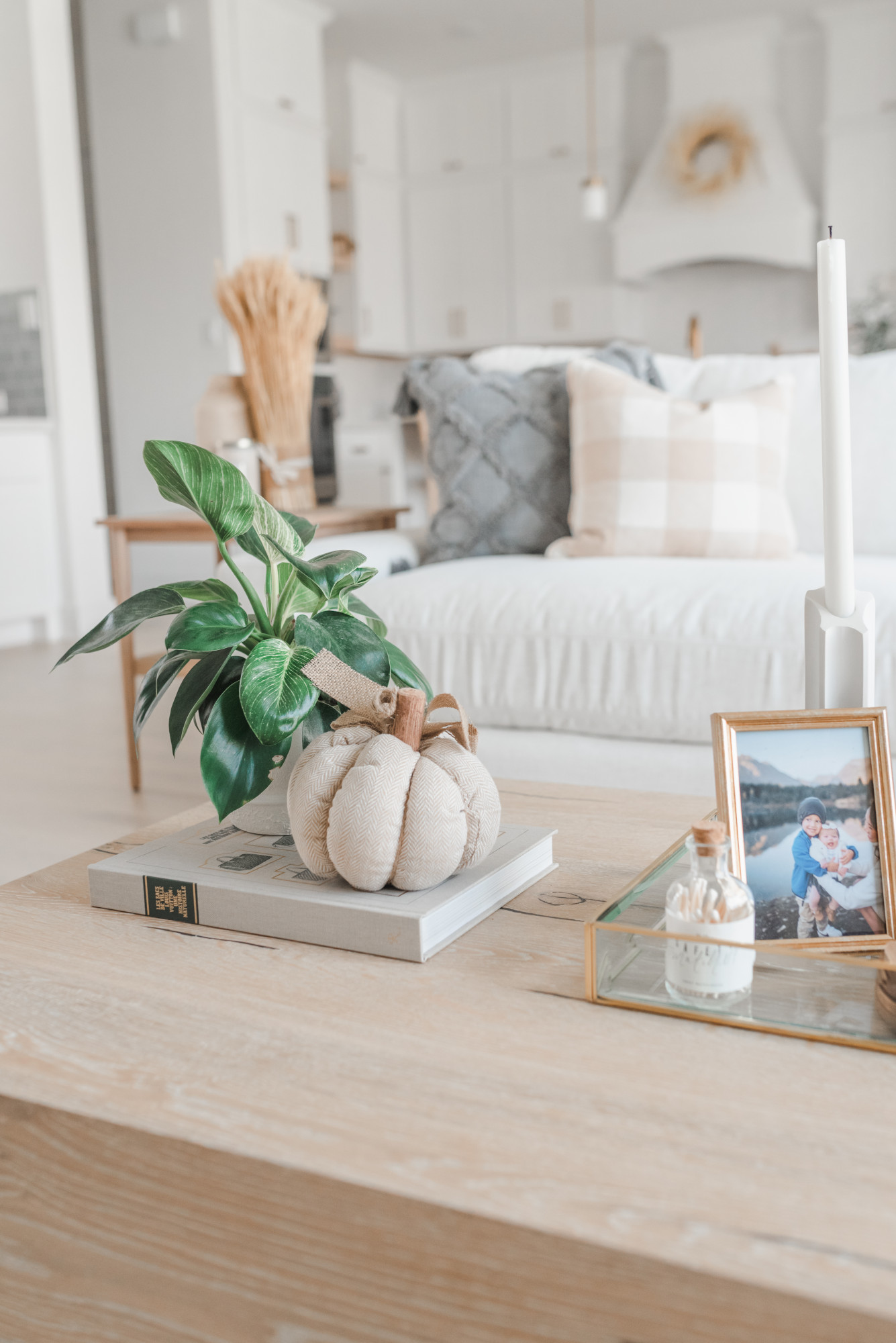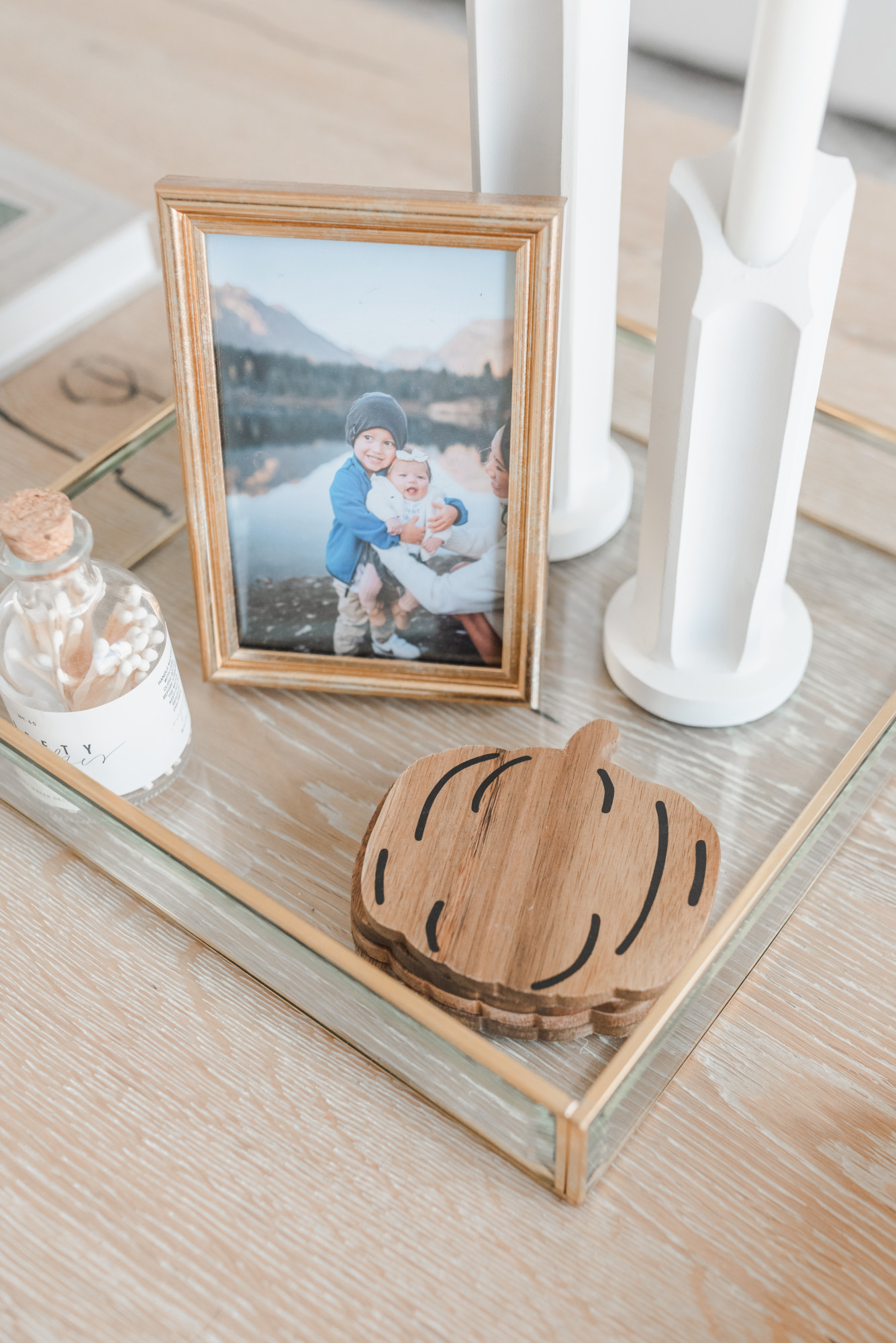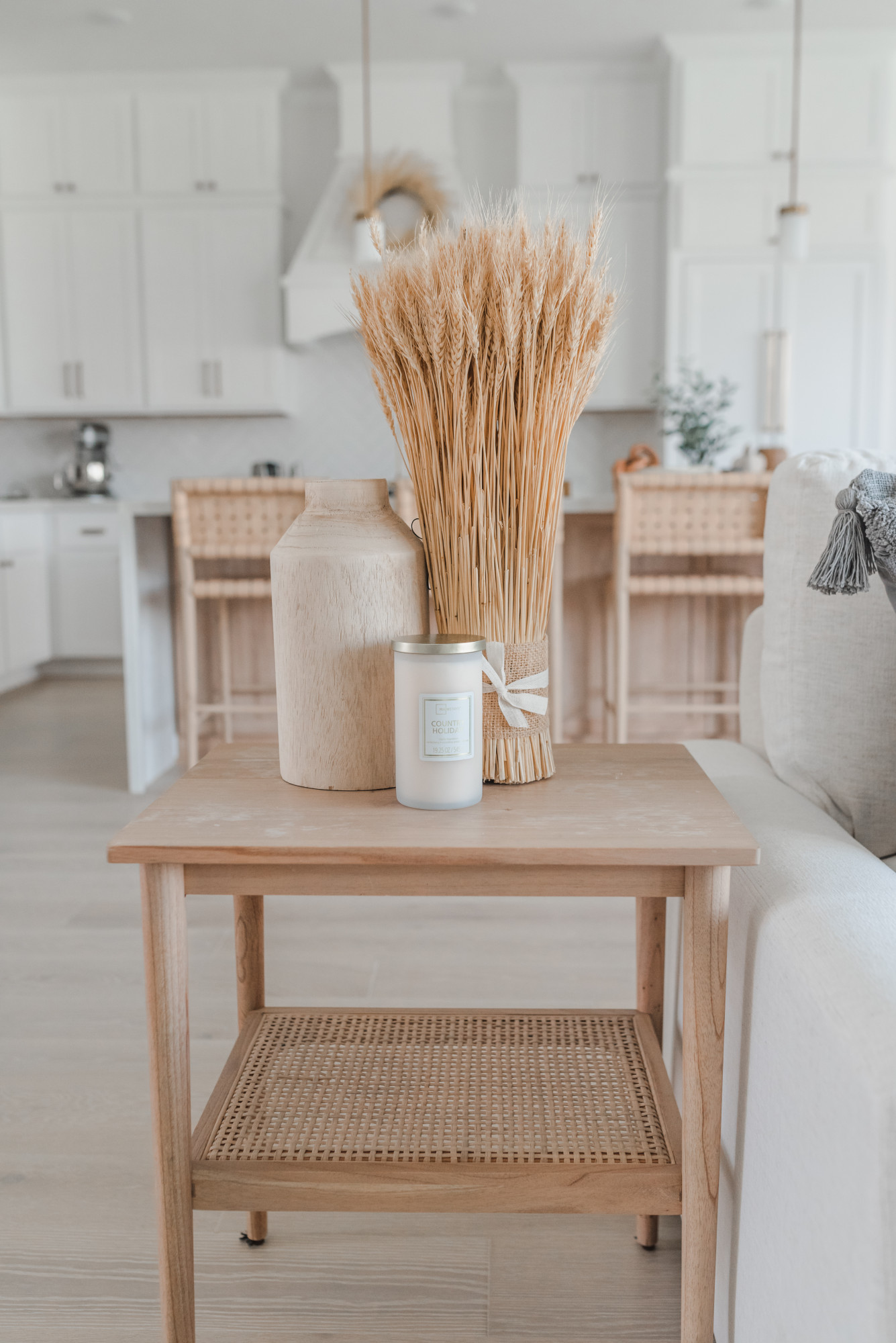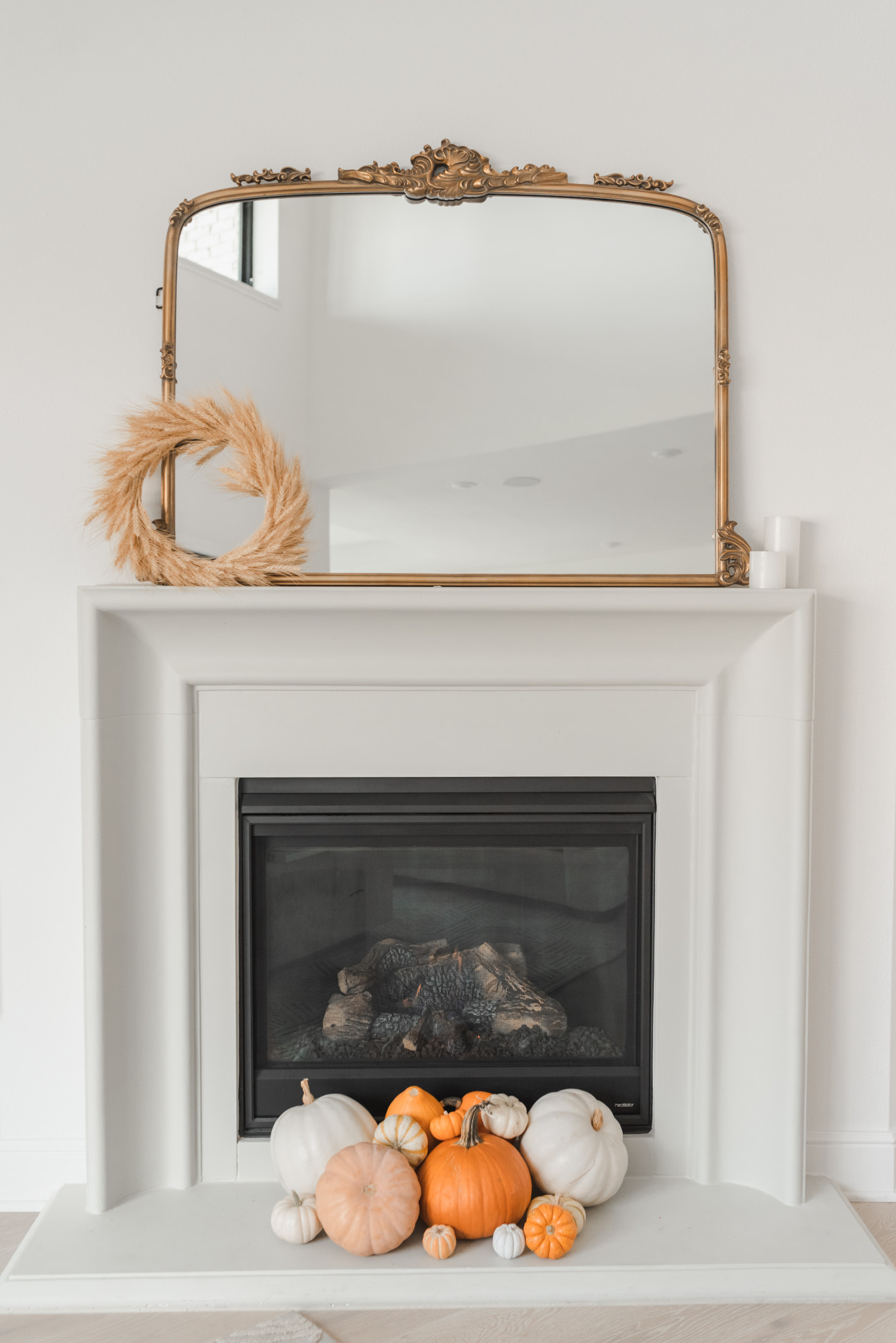 Our living room got a makeover earlier this week and I'm so happy with how everything in this space has come together. The living room is the spot our family spends the most time in. It's the center of our home and where we come together throughout the day. I've been decking out our entire home in fall decor and that includes the living room. For the living room, I decided to keep the fall decor very neutral and easy to transition to for the next couple of months. When buying home decor, I tent to gravitate towards items that I can mix and match. With so many holidays coming up, switching a few decor pieces here and there makes decorating a breeze and you get the full use out the decor pieces you purchase.
Choosing neutral pillows was super easy to do because Walmart has tons of great quality pillows at affordable prices. All of these pillows are under $15 and to bring that extra fall flare to it, I picked up this small pumpkin patch pillow, which there are tons of pumpkin patch pillows to choose from. This grey and stripe pillow can be used all year round and I love that it brings that fall coziness to it.
To add fall decor throughout the rest of your living room, add subtle touches, like these pumpkin coasters and soft pumpkin. I added them to our coffee table and it ties in so naturally with everything. Candles are a MUST for us. Bringing in that pumpkin smell makes a home feel warm and lived in. I love this country holiday candle. It's not too fragrant and smells yummy.
My biggest advice when decorating your space for fall, if you're looking for everything to be transitional, is to stick with 80% naturals and the rest is festive. That way as the season changes, you'll only have to put away a few decor pieces versus starting from scratch for the next holiday.
*Thank you Walmart for sponsoring this post. As always, all opinions are my own.