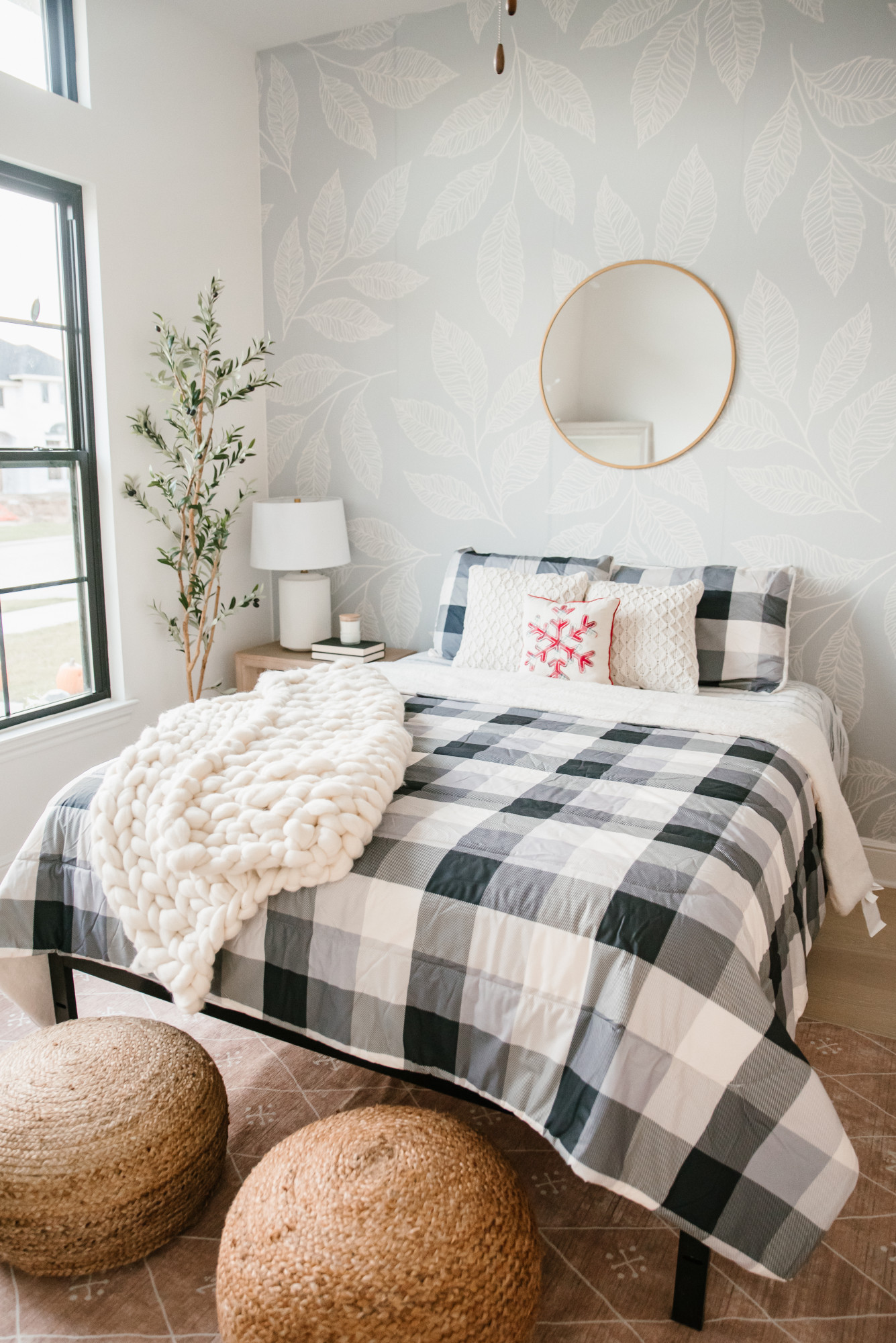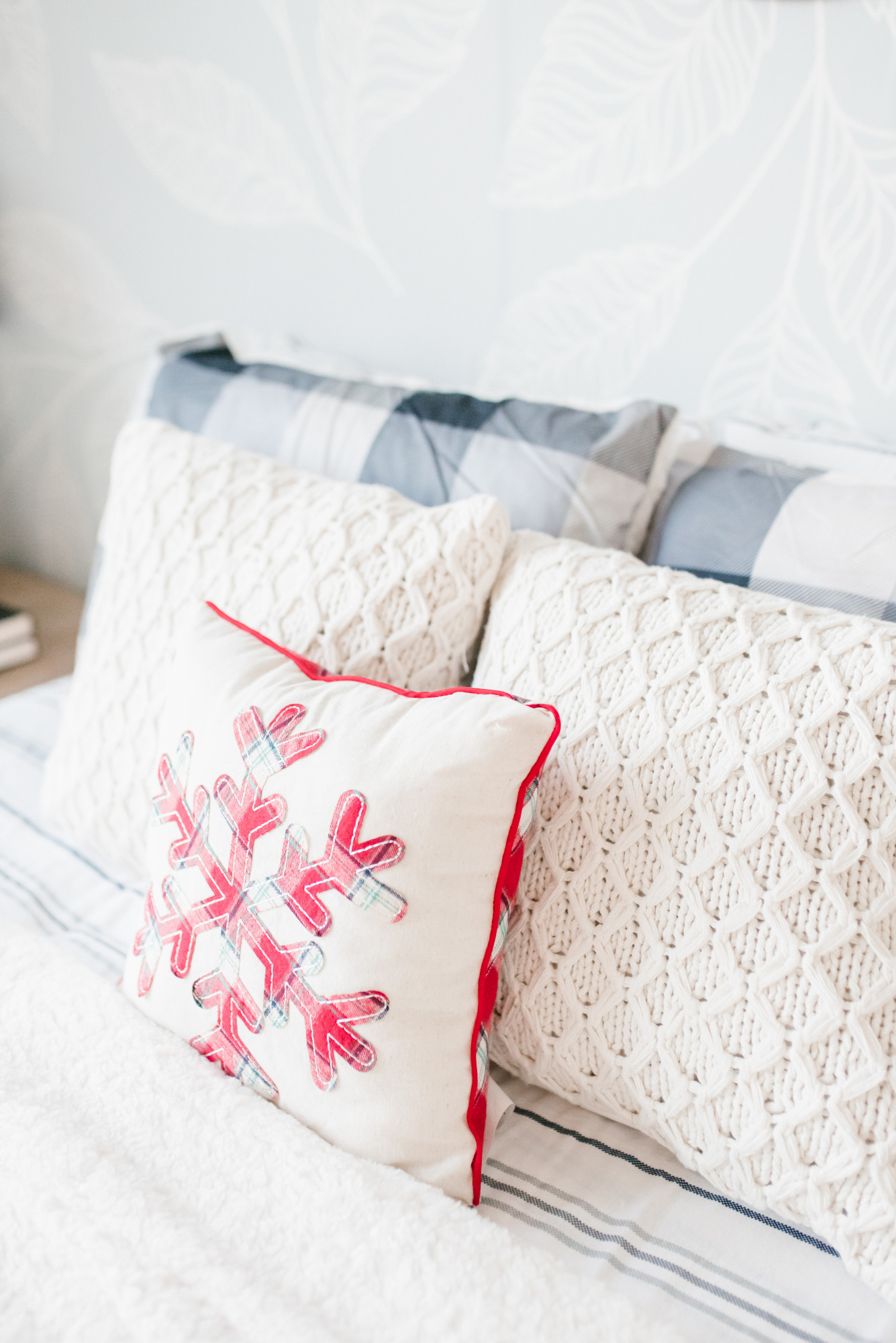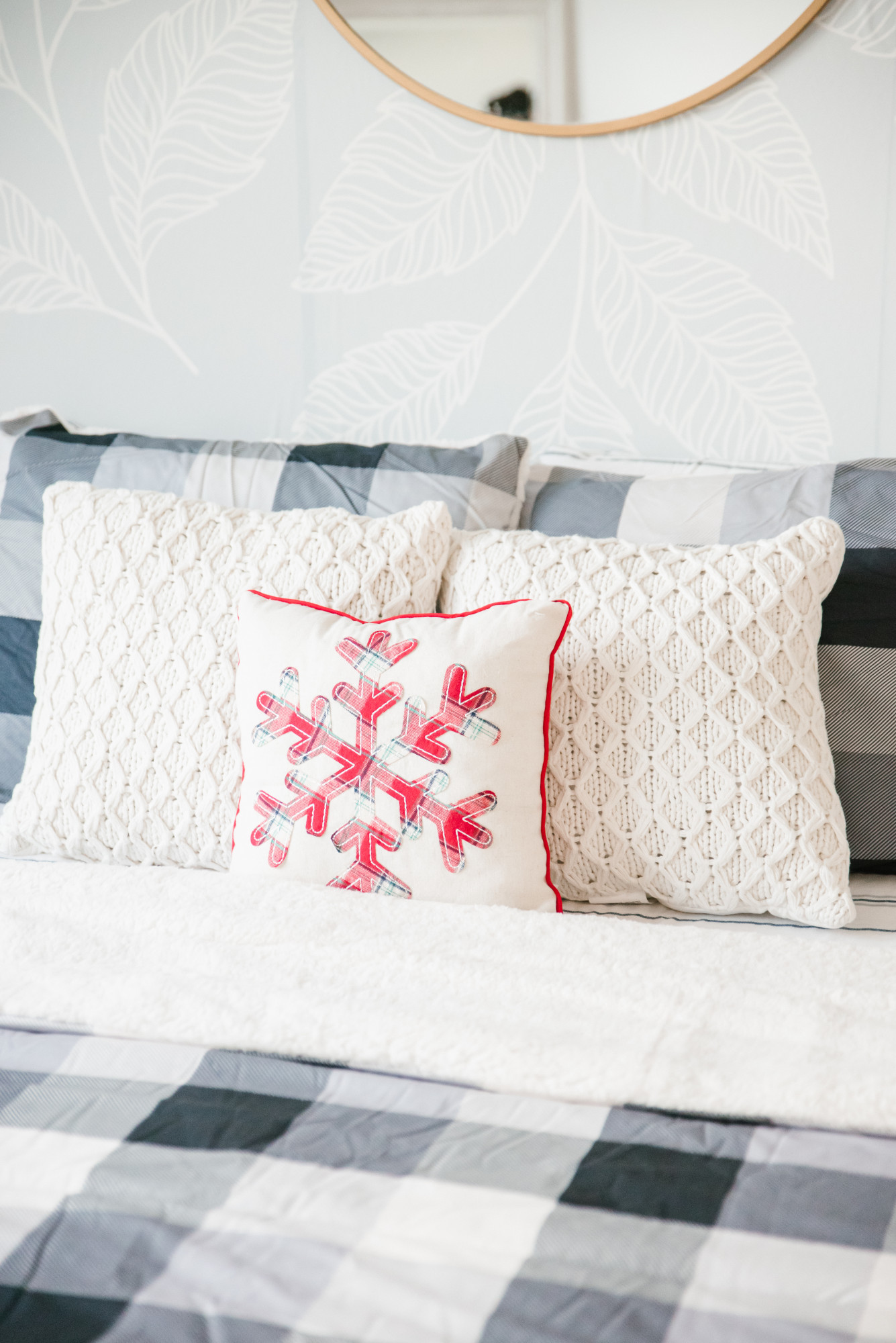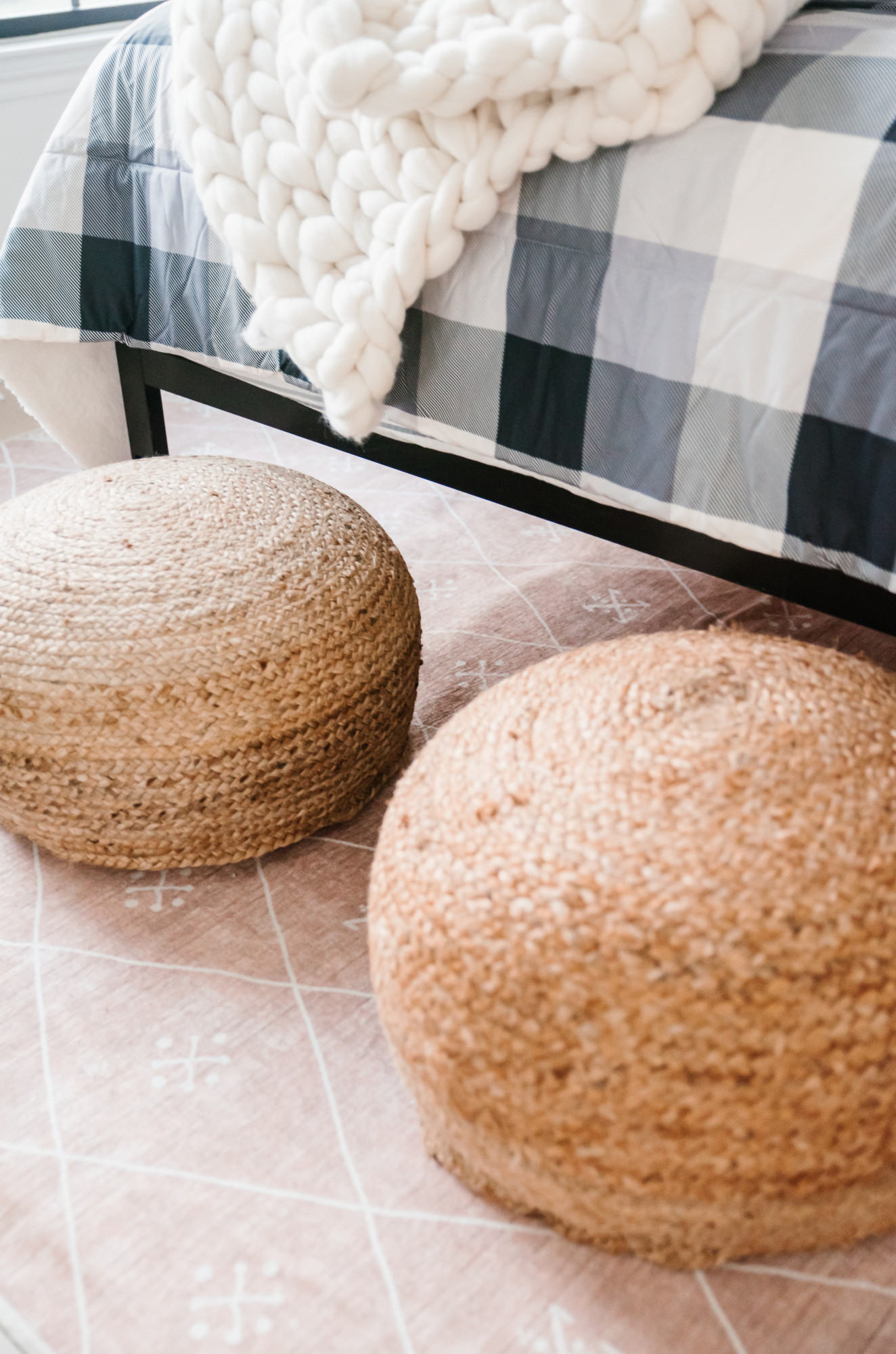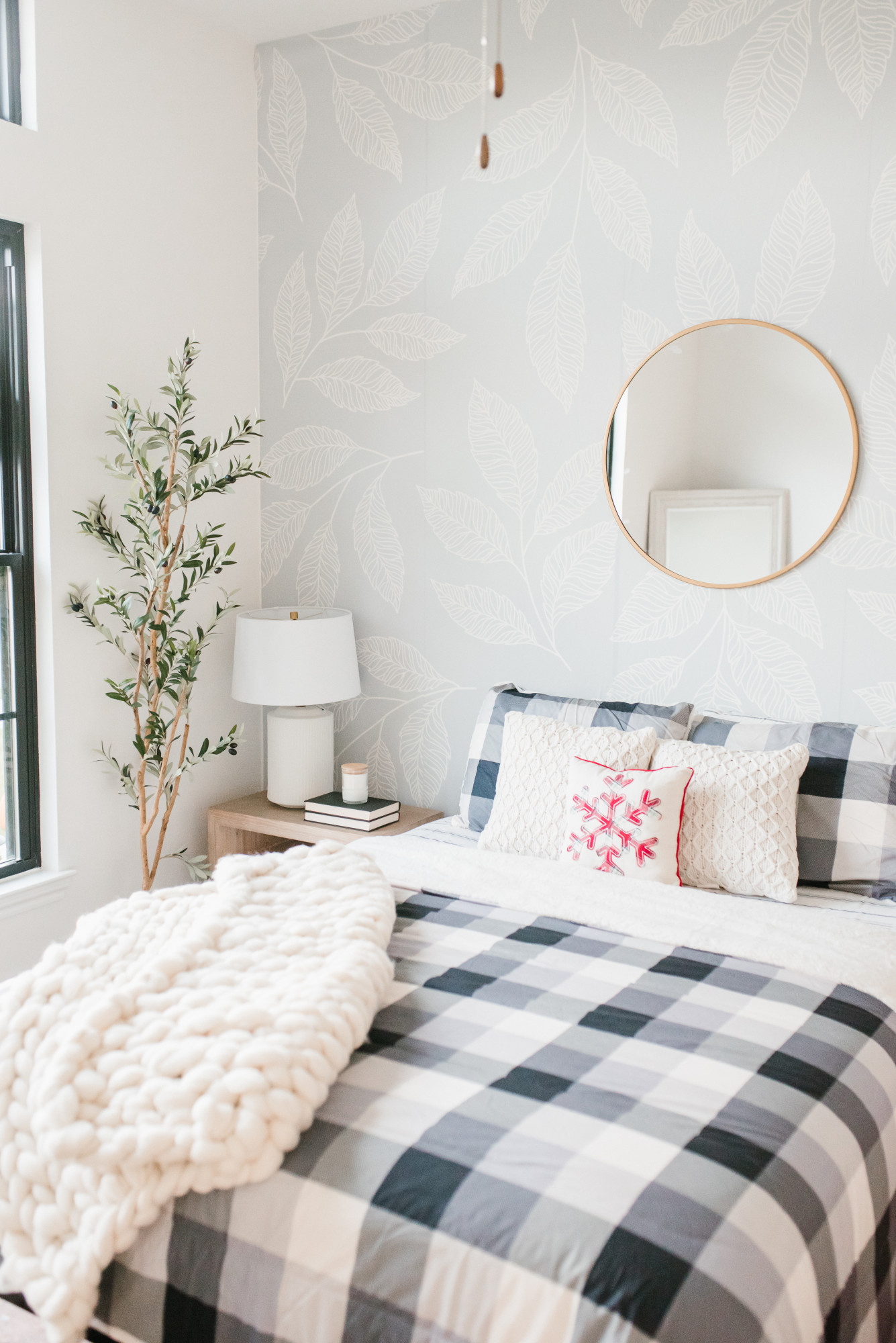 Seeing the before and after pictures of this room is crazy. This room is currently my little cousins room while she's in college and eventually it'll be Chloe's future bedroom. My goal is to have all of the bedrooms in our home done by 2022 and we officially have 2 down and 2 to go. With this bedroom being used by my cousin for the next few years, I wanted it to feel like a sophisticated room for her but also keeping pieces that could be transitioned easily into Chloe's room down the road.
The holidays are around the corner and Christmas has a huge placed in our hearts, so I decided to go ahead and add some holiday touches to the room. Walmart already has tons of holiday home décor, bedding, and decoration available and I'm all for it! I snagged this cozy checked Sherpa comforter set along with this plaid sheet set and love how they complement each other. You also can't beat the great prices, especially when it comes to seasonal pieces. What's a bed without an excessive number of pillows? Tommy is always telling me how many pillows we have that aren't being used so I grabbed some white ones that could be used year-round and then this cute holiday one that adds the perfect subtle touch. You can see all their holiday bedding/pillow, here. These two natural woven poufs are great as a seating area for putting on shoes and they are under $30!
Now that the main part of this bedroom is complete, we're working on tackling the other spaces in this bedroom like the dresser and vanity. I currently have my eye on this dresser! I'm also contemplating on when I should deck the rest of the house in holiday decorations? I'd say after Halloween is 100% acceptable?!
*Thank you Walmart for sponsoring this post. As always, all opinions are my own