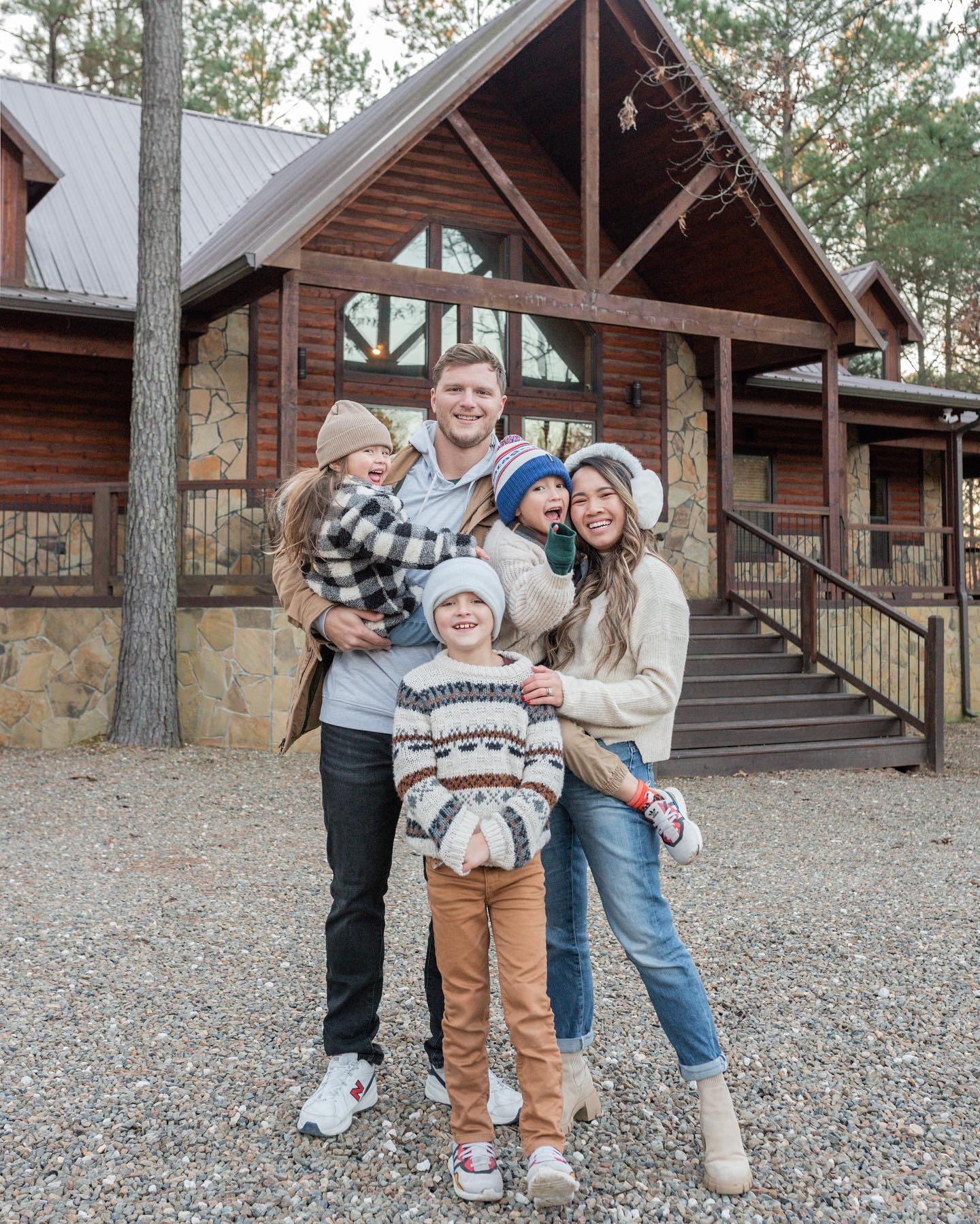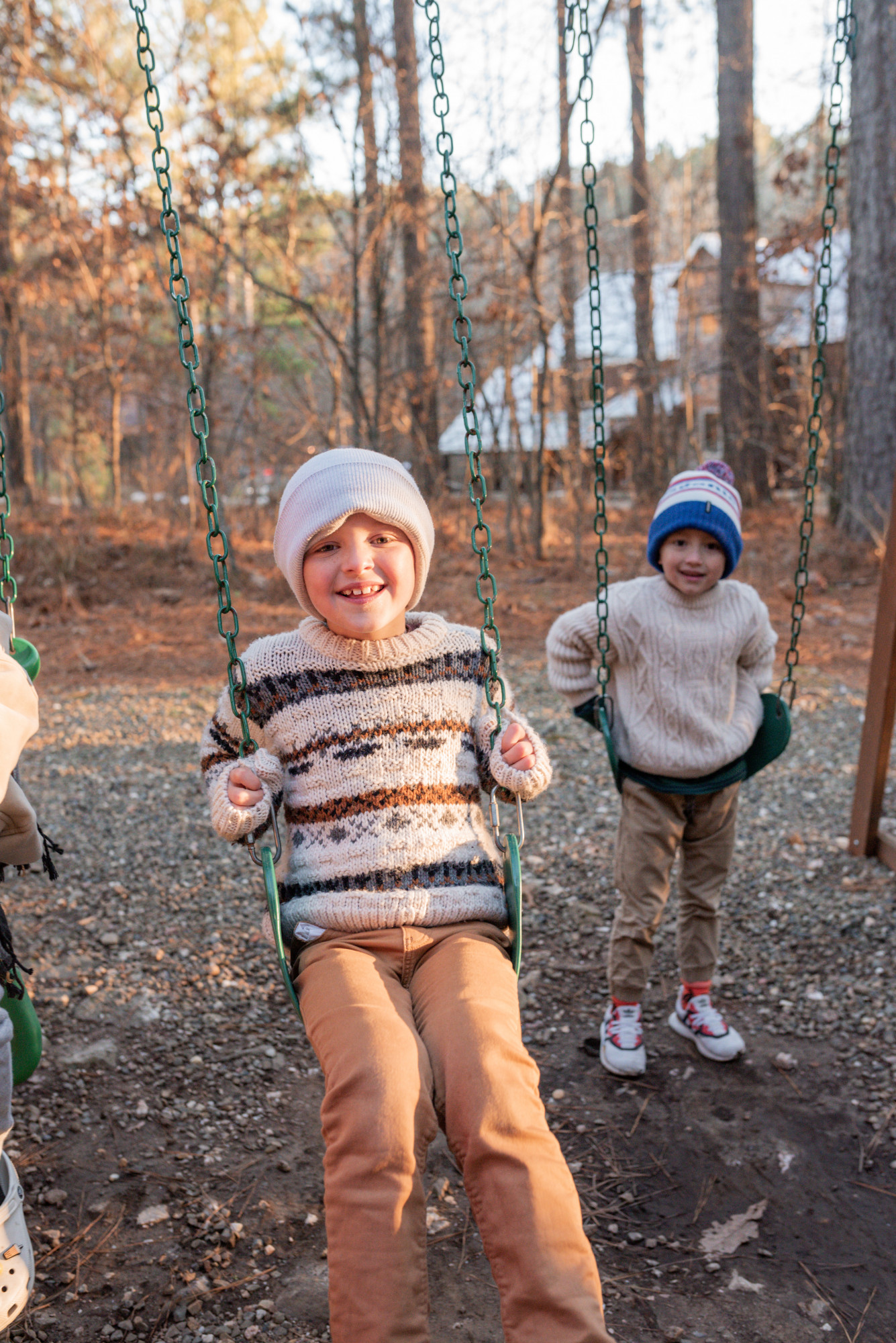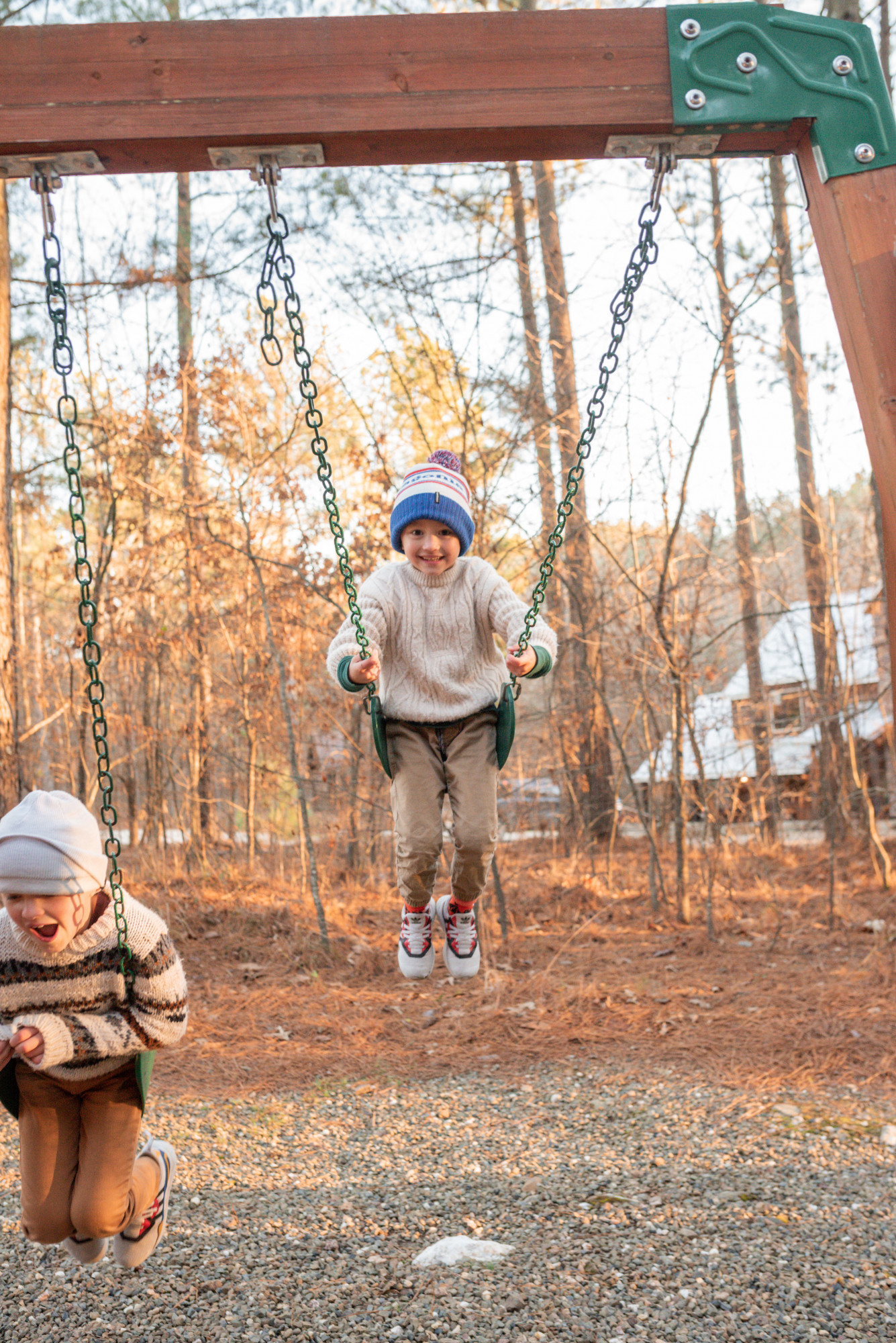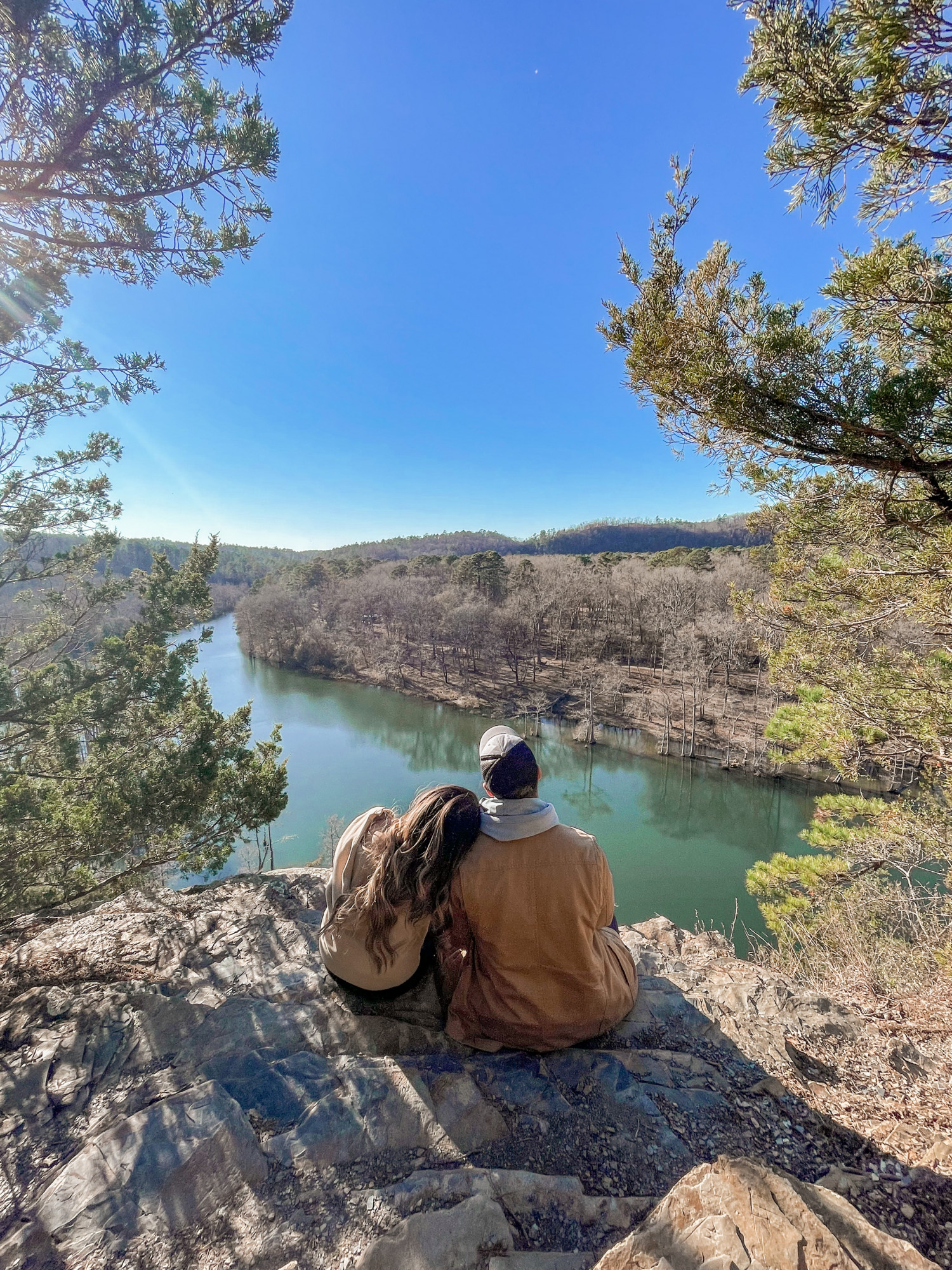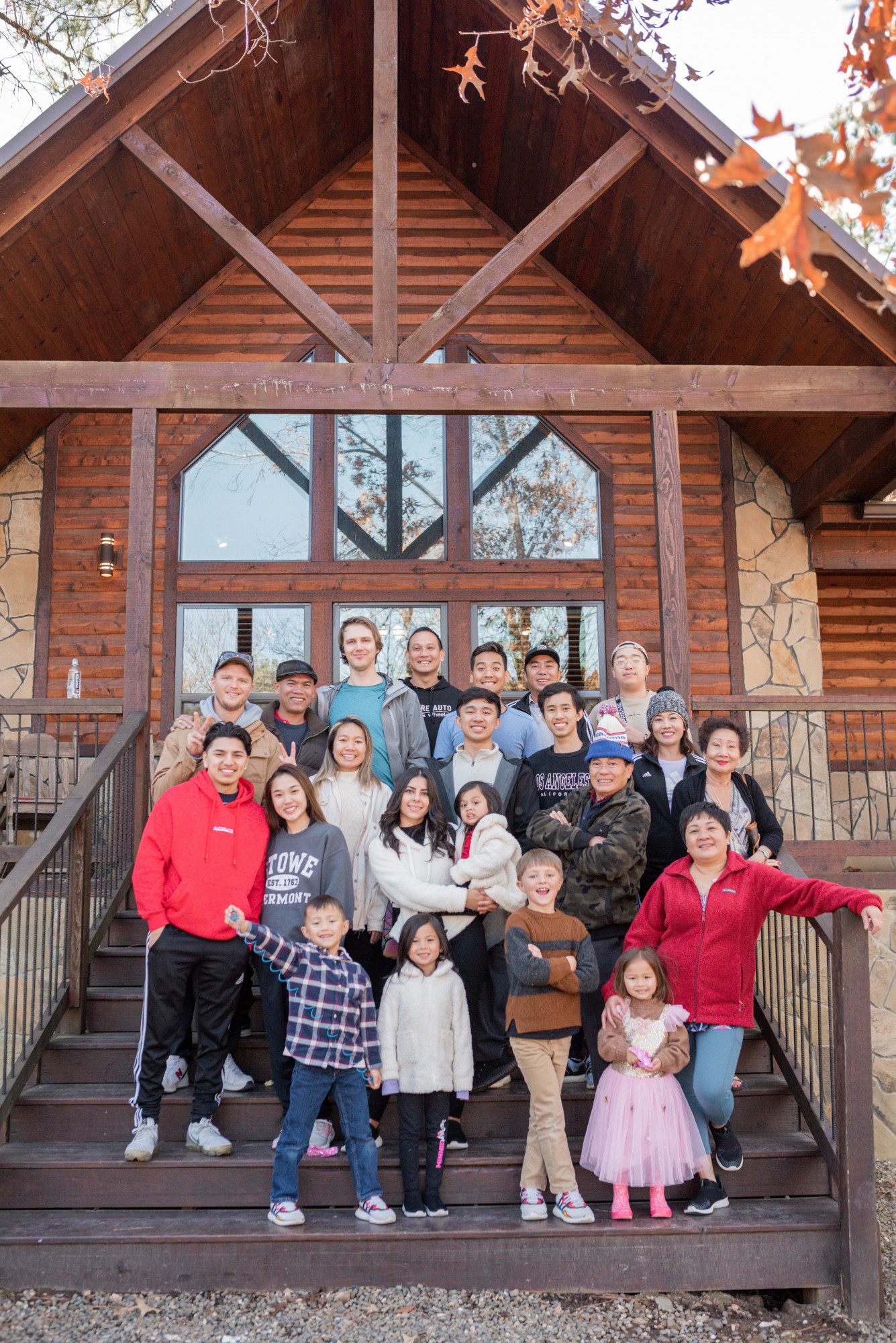 A weekend at the cabin was just what our family needed to start off the new year. My uncle planned this trip in October and I had no idea what to expect. I had never been to Oklahoma before so it was a new destination for our family. We went to Broken Bow, Oklahoma and it seemed like it was a popular spot to go if you're looking to hiking, sight seeing, and enjoy the simple things. We ate at a few spots that I'll share below but here is what you can expect.
DRIVING: Our family drove from Houston and it took about 5 1/2-6 hours. The road trip itself wasn't too bad, we took two quick breaks. I highly recommend having the entire route mapped out in google maps the entire time because service goes in and out. We took mostly back roads so make sure you always have a lot of gas.
CABIN: There are tons of "luxury" cabins in Broken Bow. I love that ours felt secluded but there were still a handful of other cabins in our view from our place. We stayed in this cabin and it was super spacious. It had 5 bedrooms, a wrap around patio, dining, living, and full kitchen. It also had a hot tub and fire pit which we used everyday that we were there. You can book a cabin, here. Ours was called "After The Sunset".
ACTIVITIES: When you think of what you can do in Broken Bow, OK, it's everything you would expect for a cabin trip. There was actually a ton of things to do; hiking, fishing, boating, paddle board, horseback riding, go to a winery or brewery, kids train rides, interactive mazes, bowling, and all things outdoors at your cabin.
Our family went hiking at Cedar Bluff Trail and it was about a 40 minute moderate hike. The views were beautiful and not too far from the cabin.
We spent a fair amount of time at the bowling alley called "Gutter Chaos" where they also had a bar, food, and an arcade. It was super cold when we went so being indoors in the evenings was a must.
We were also looking at these activities but didn't have time or it was too cold to do during the winter.
INTERACTIVE MAZE, WINE AT GIRLS GONE WINE, HORSEBACK RIDING, PETTING ZOO, TRAIN RIDES
FOOD: The food there was alright but we did enjoy trying out the local places. We ate at Shuck Me which had tons of seafood options. Their clam chowder, seafood gumbo (without the rice), and fried catfish was pretty good.
We grabbed some southern comfort food at Hochatown Saloon and the restaurant itself was neat because it replicated a western Saloon. There was also a little gift shop inside.
Our family cooked majority of our meals at home and enjoyed that time cooking and being together in the cabin. We had tons of time to play board games which is what our family enjoys the most
We would love to go back in the summer or fall to try out the other activities. If you're looking for a chill trip with your families and friends, I do highly recommend giving Broken Bow, OK a chance.