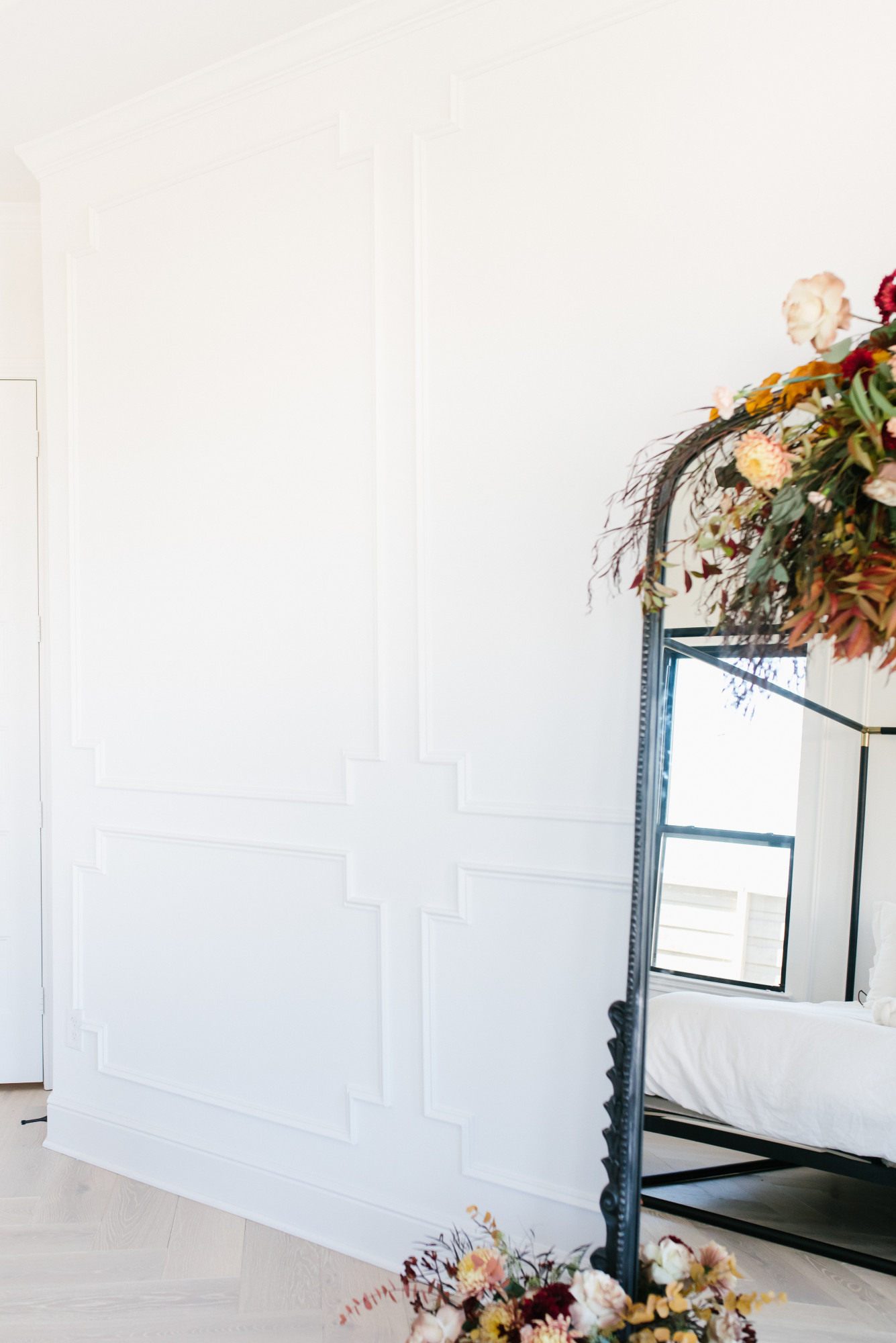 MASTER BEDROOM BEFORE AND AFTER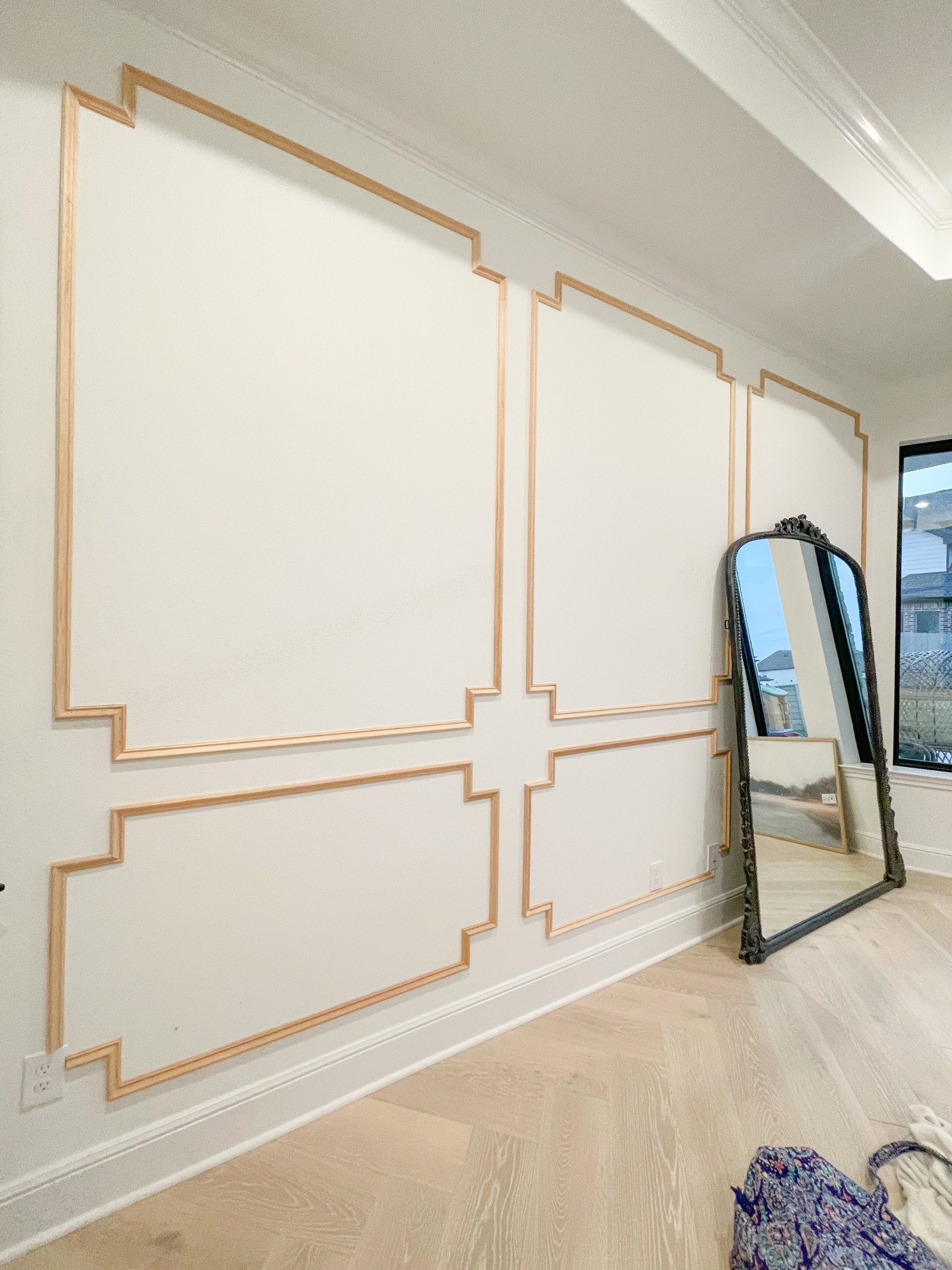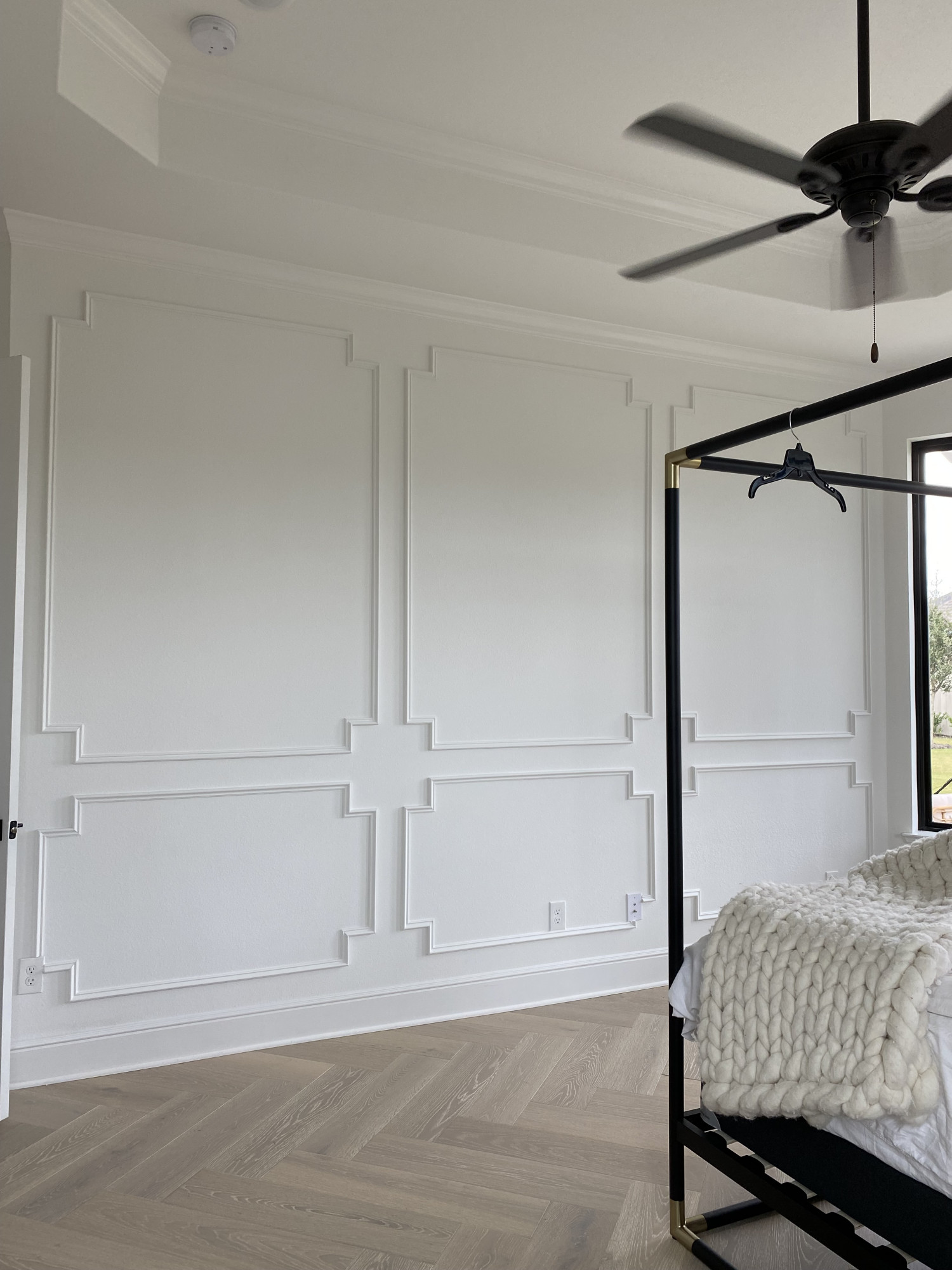 DINING ROOM BEFORE AND AFTER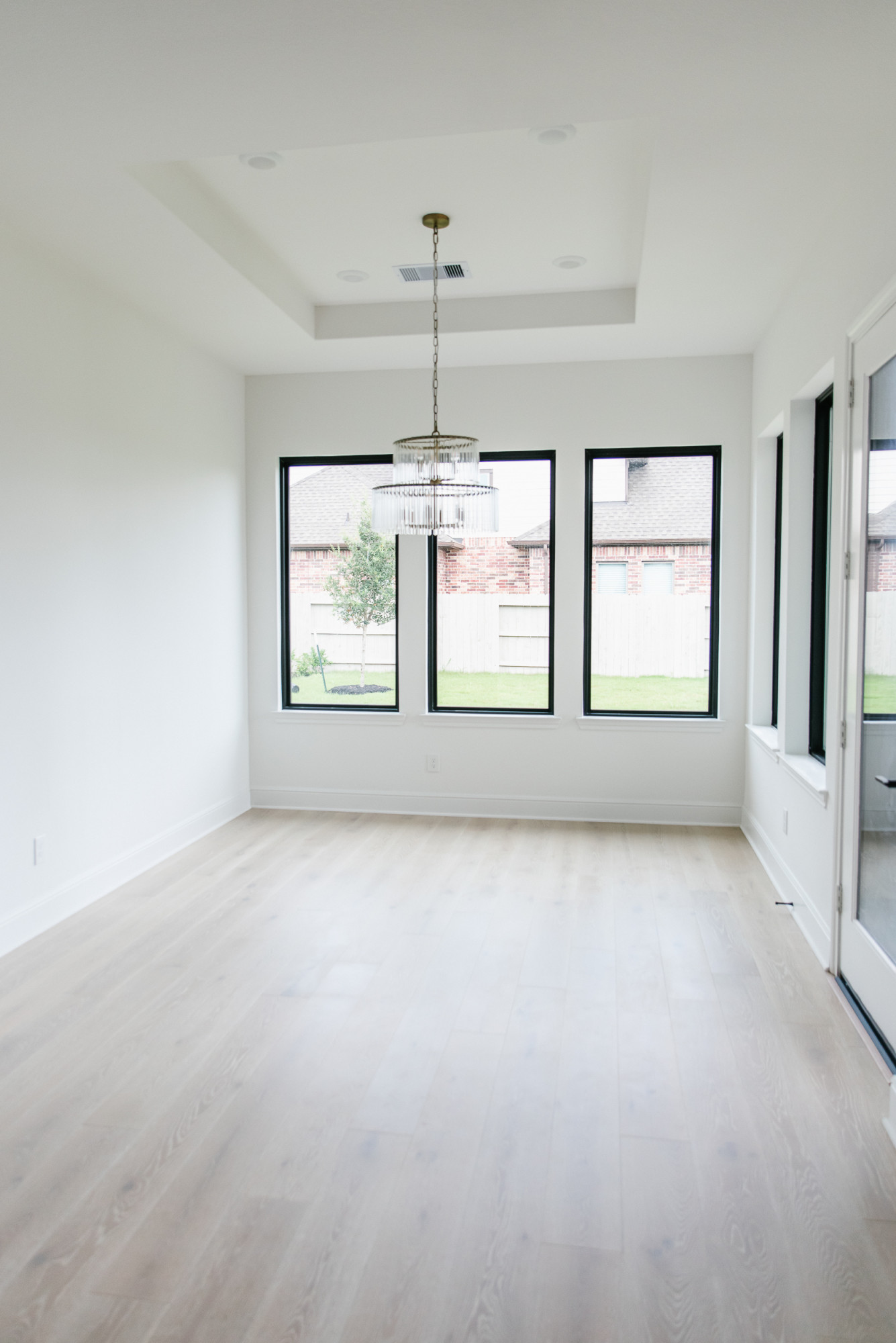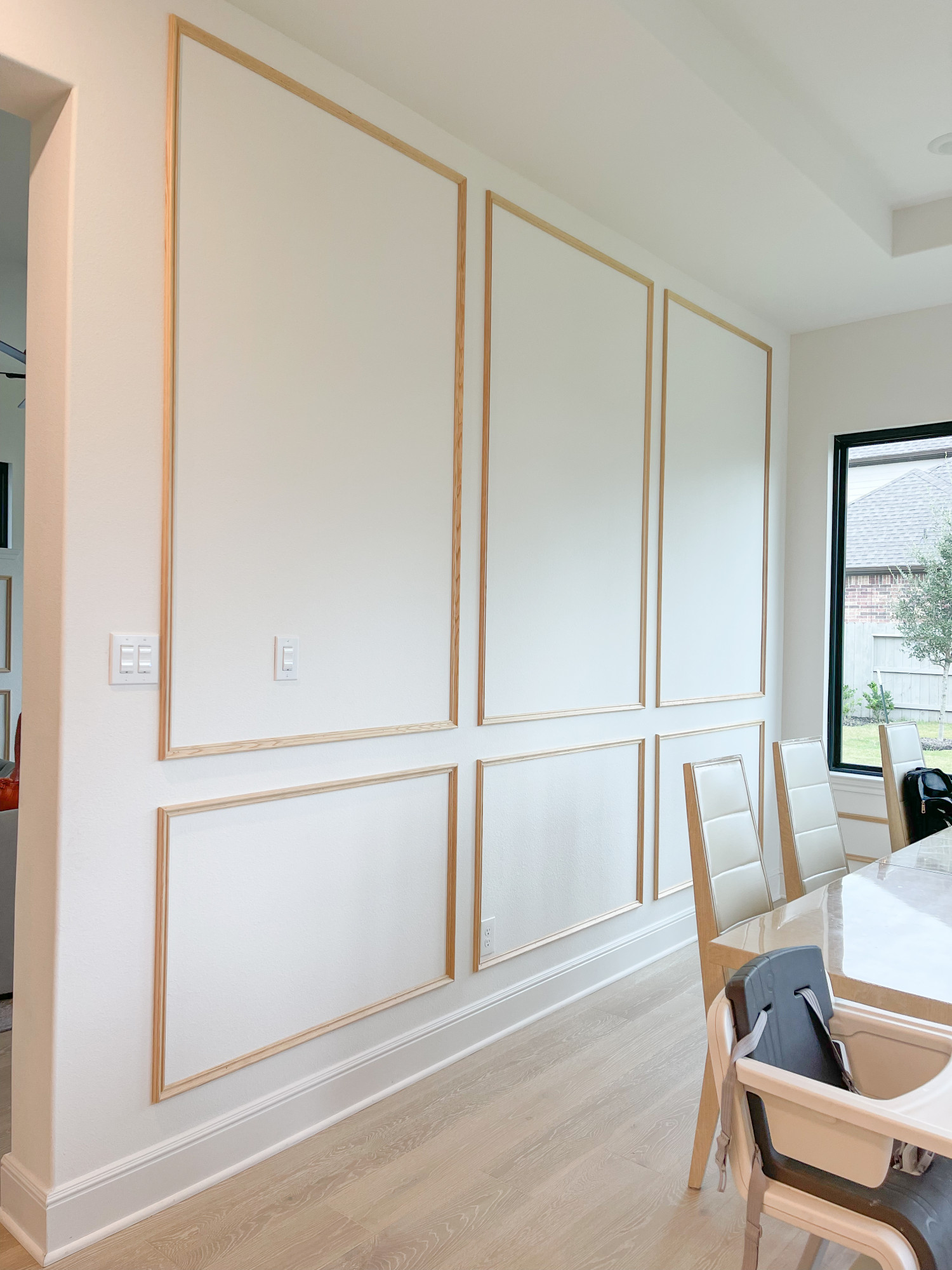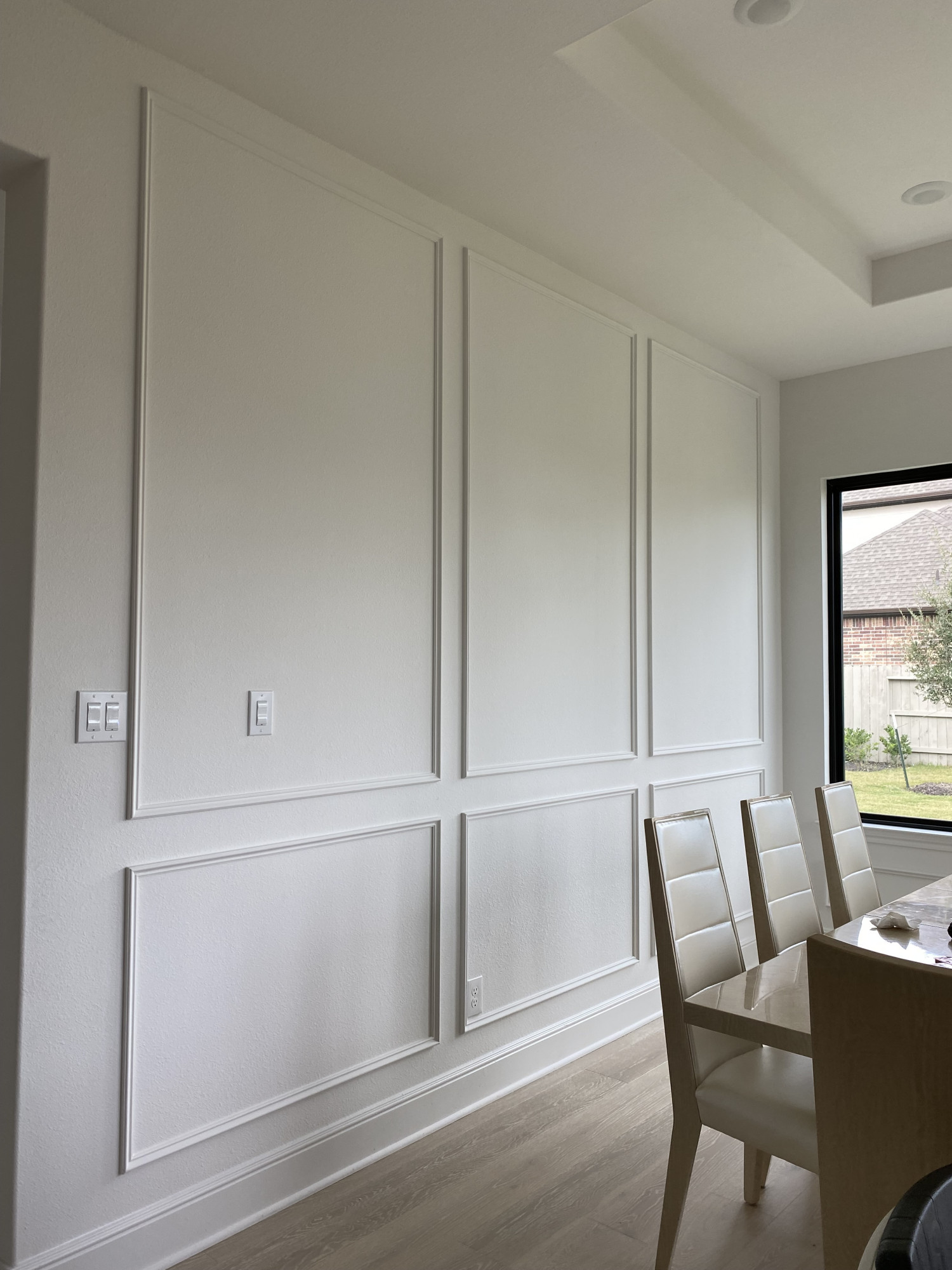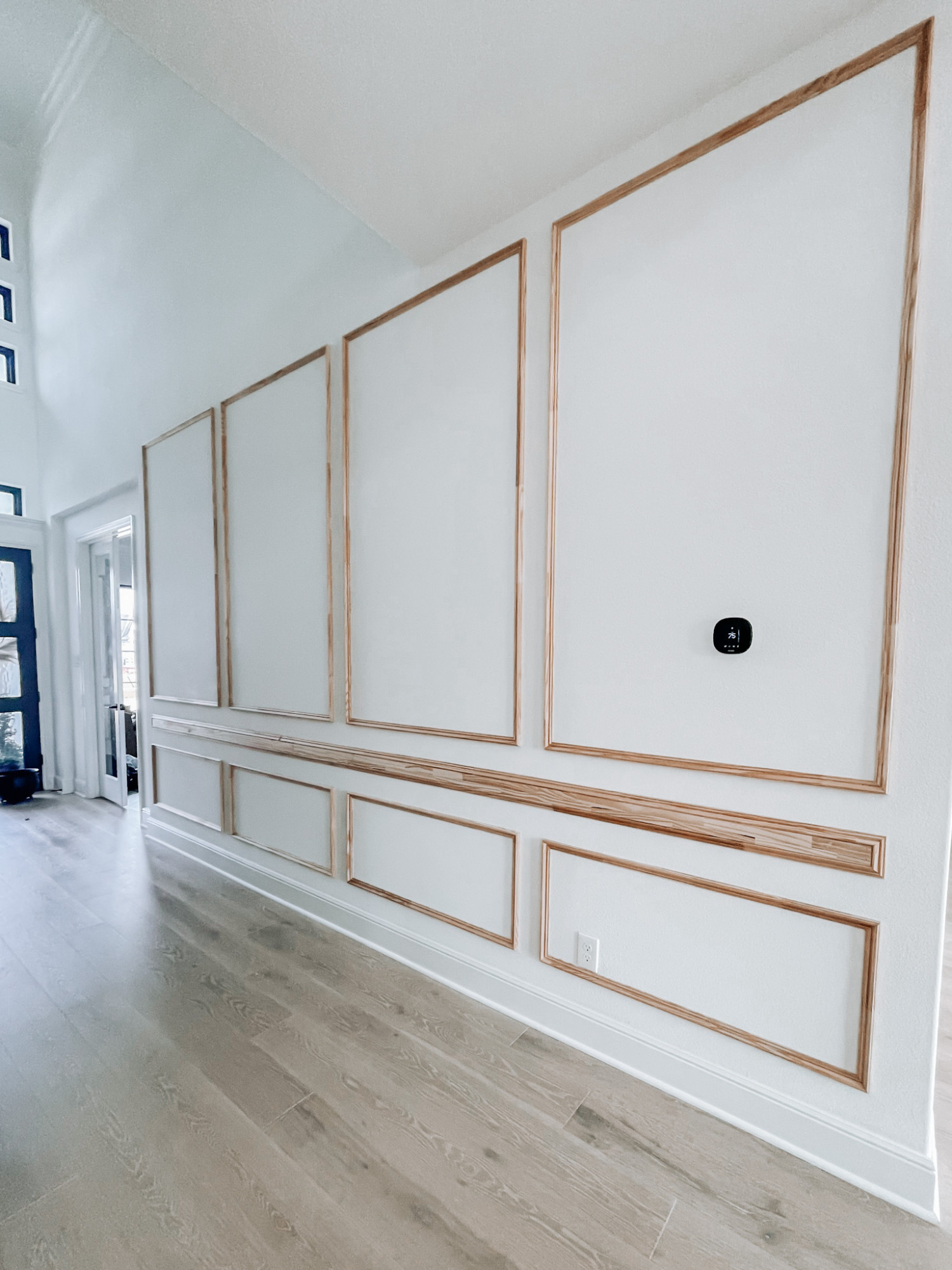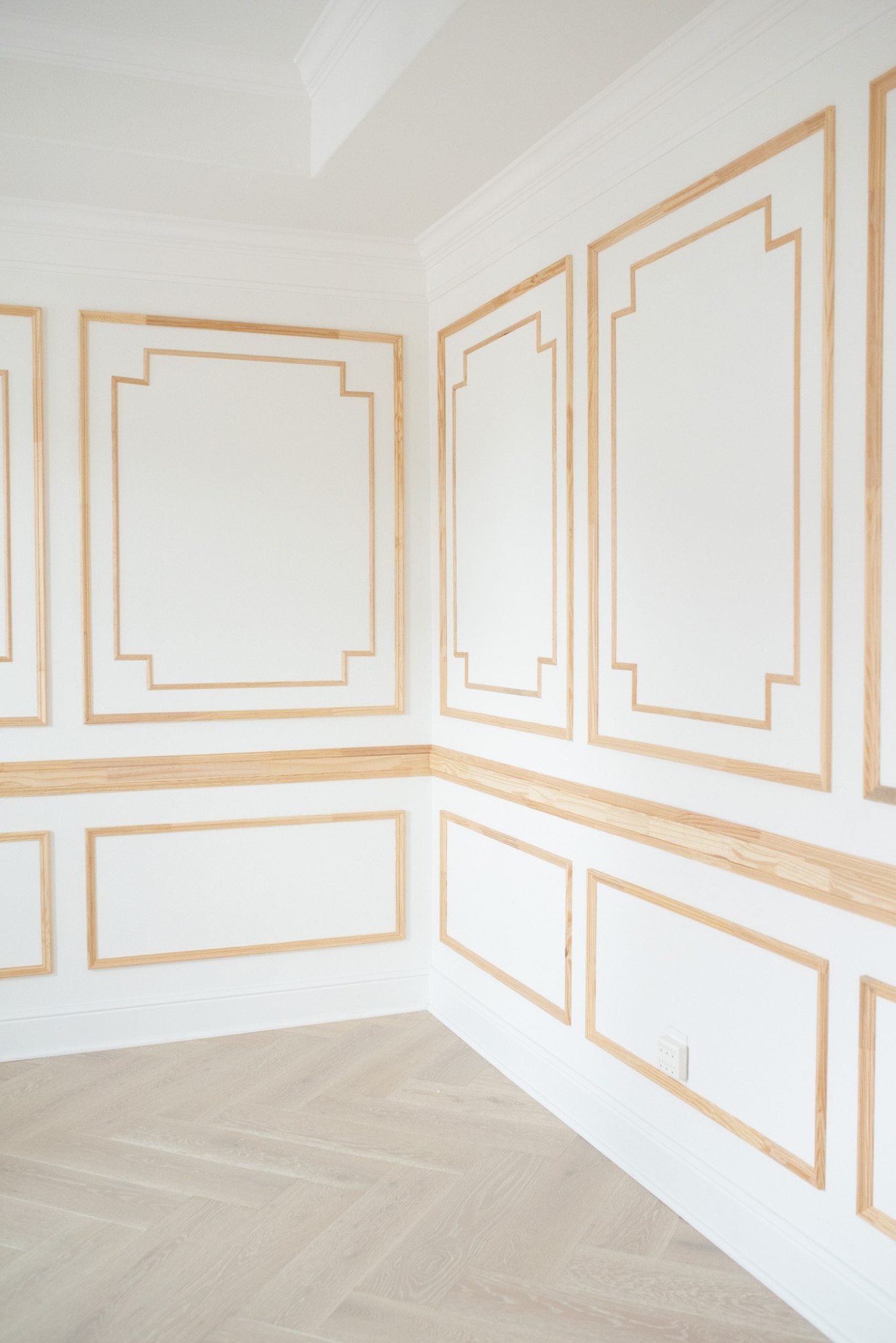 When we were designing our home, we knew we wanted to have trimming/molding on our walls. (The proper term is wainscoting). I'm not sure what the actual correct term is but I think you all get the idea. We decided to get wall molding on the first floor for multiple reasons. Wall molding can really take the overall look of your home from standard to elevated. It can make a very empty wall look decoded and complete in the most subtle way. Lastly, it looks pretty, lol.
We contracted out our builders carpenter after we close for multiple reasons. It would be much cheaper than getting it through our builder, we would have more time to figure out the designs per room, and we could do it room by room. We did have to find a painter to paint them as well but it wasn't too hard. Our builders also sent us a painters recommendation.
Some questions I get about the wall molding are "Who drew out the designs?", "How much did it cost?", "What type of wood is it"?, etc.
As far as cost, because that's probably the most important questions, it cost us around $800-$1,200 per room (except the office, that was close to $2,000). This is for the simple designs that you see in all the rooms. That price also doesn't include paint. Paint was about $300-$500 per room.
For the shape and designs of the molding, this was something that I drew out. I went on Pinterest and looked up all sorts of wall molding designs and went from there. I personally don't feel that you have to keep all the designs the same. The bedrooms can be whatever designs you want but as far as the entry way, living, and dining, we kept those the same because each of those room opened up to each other.
The wood used is called "dm7" you can pretty much get this at any home improvement shop. There are other wood types that you can get as well, it's all preference.
Our walls are also textured and there is an option to put up a smooth pieces of wood and then add trim but it would cost a hefty amount more. We added the trim onto the textured wall and it looks great. The painters filled the edges with caulk and I feel that it blends well with our textured walls.