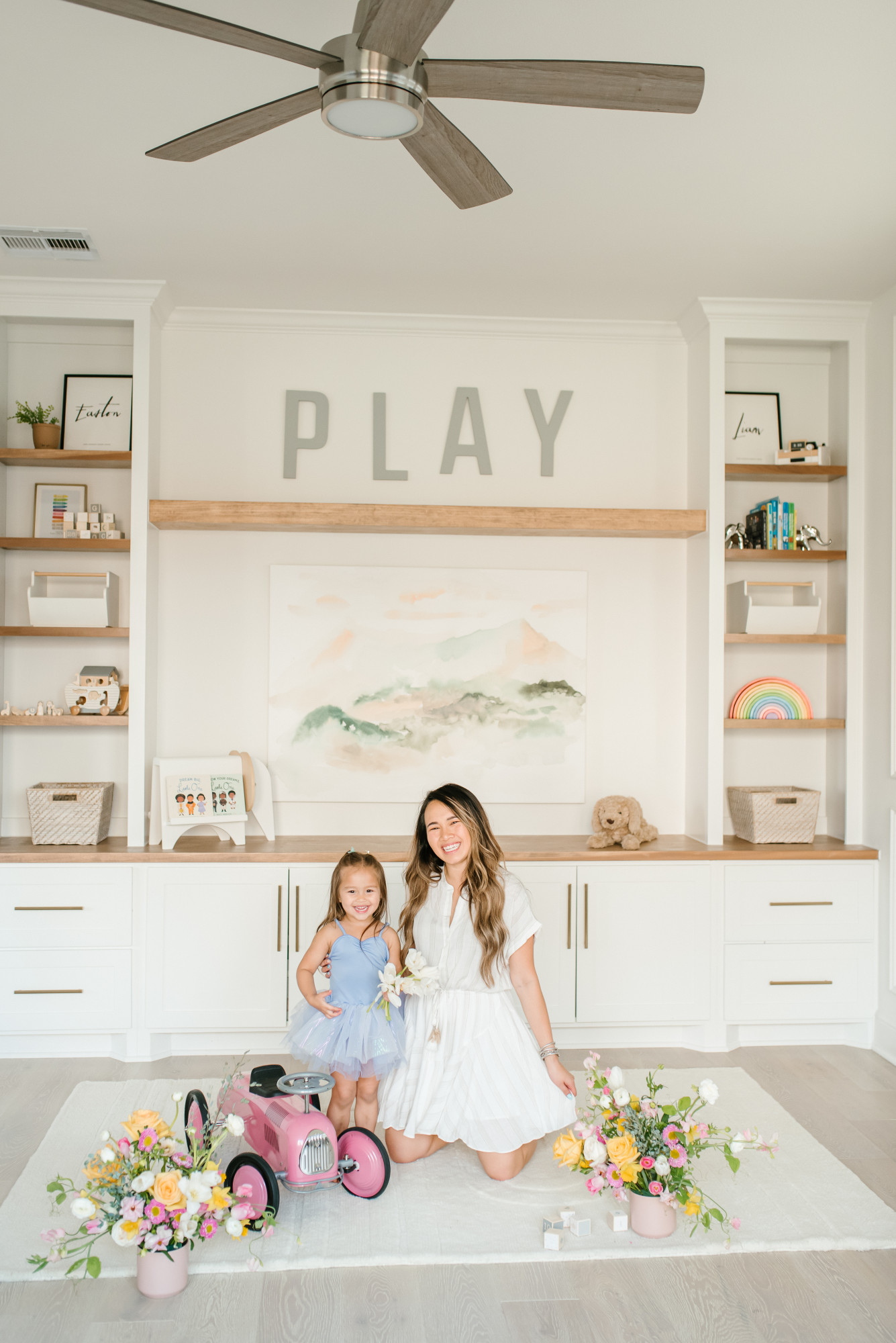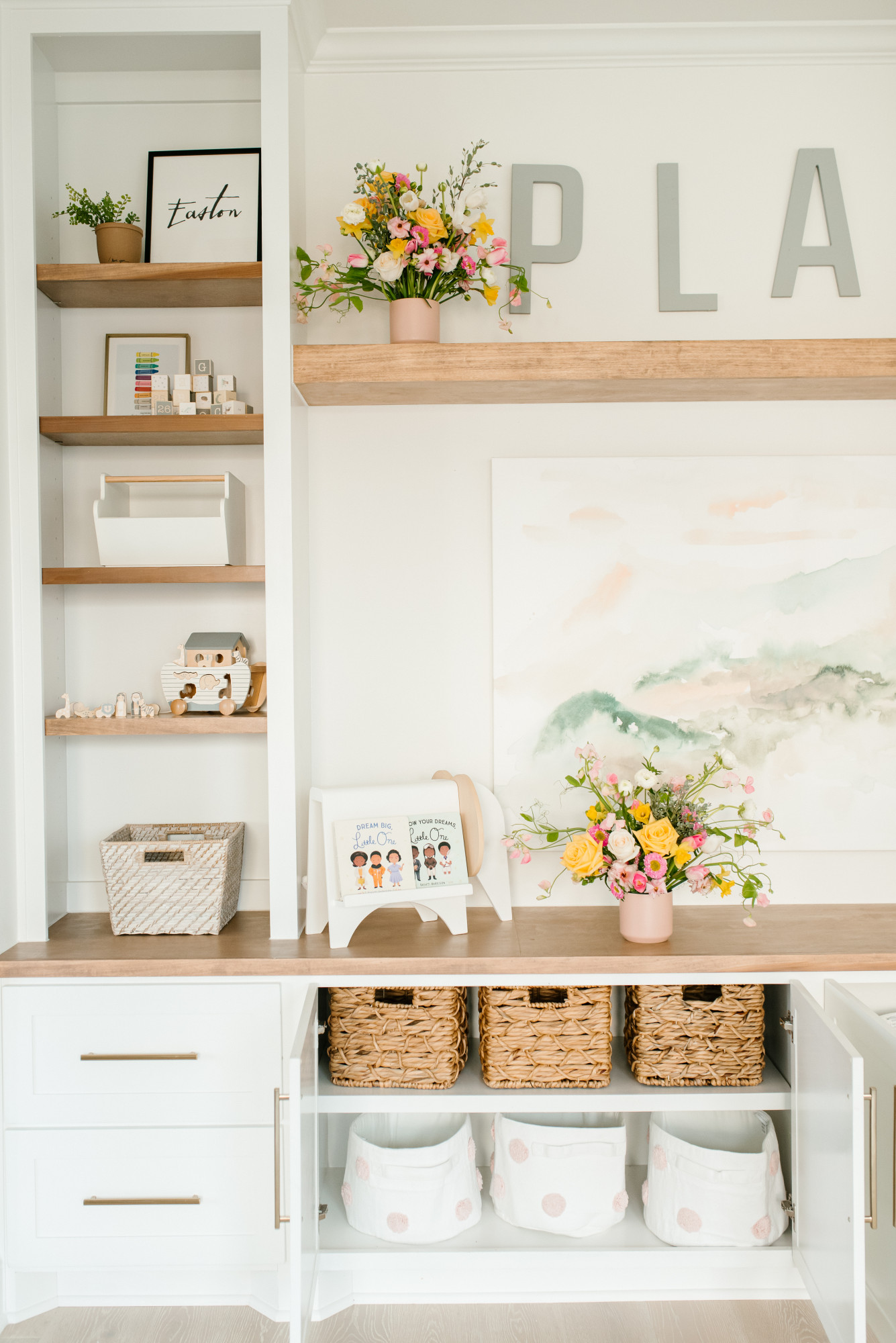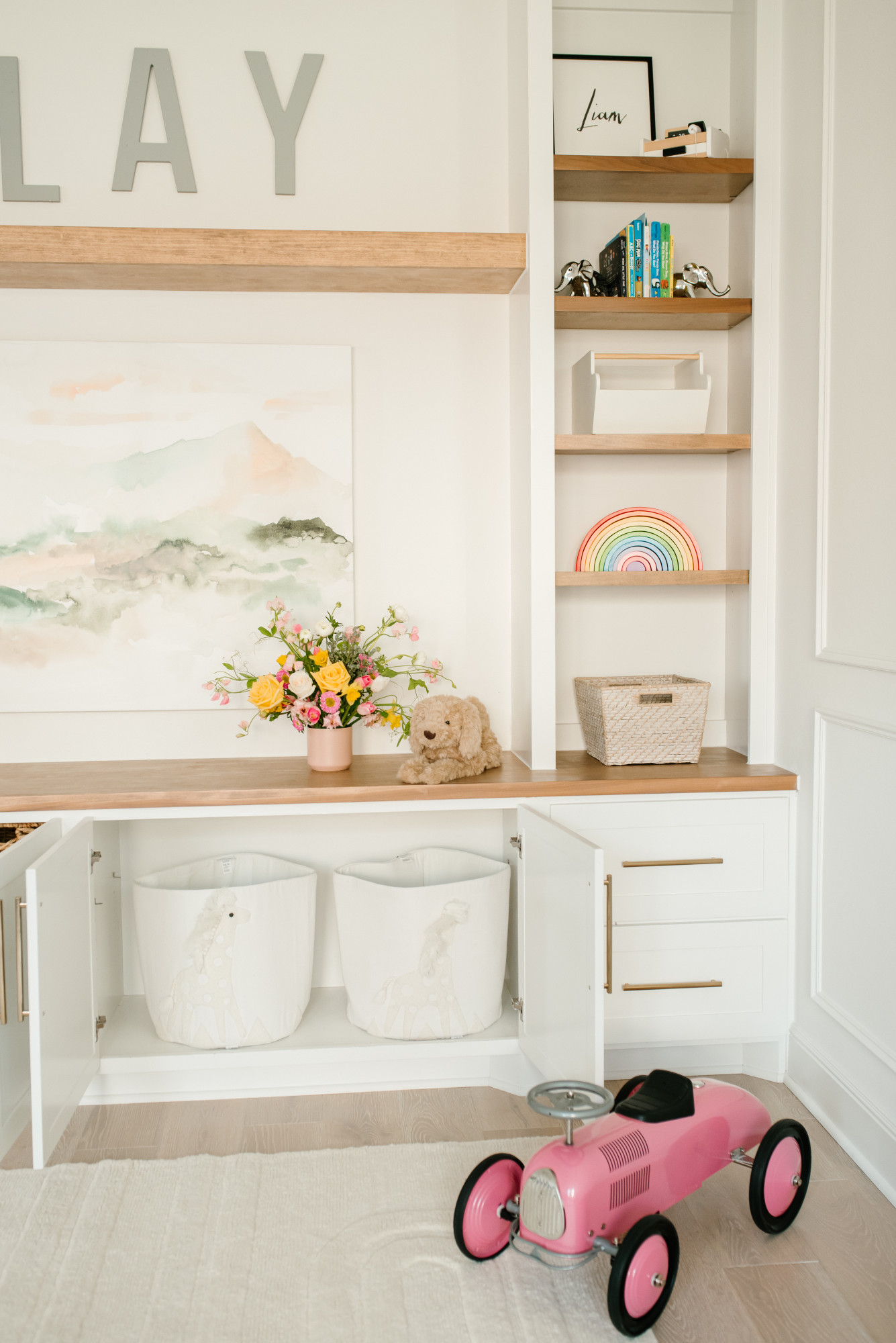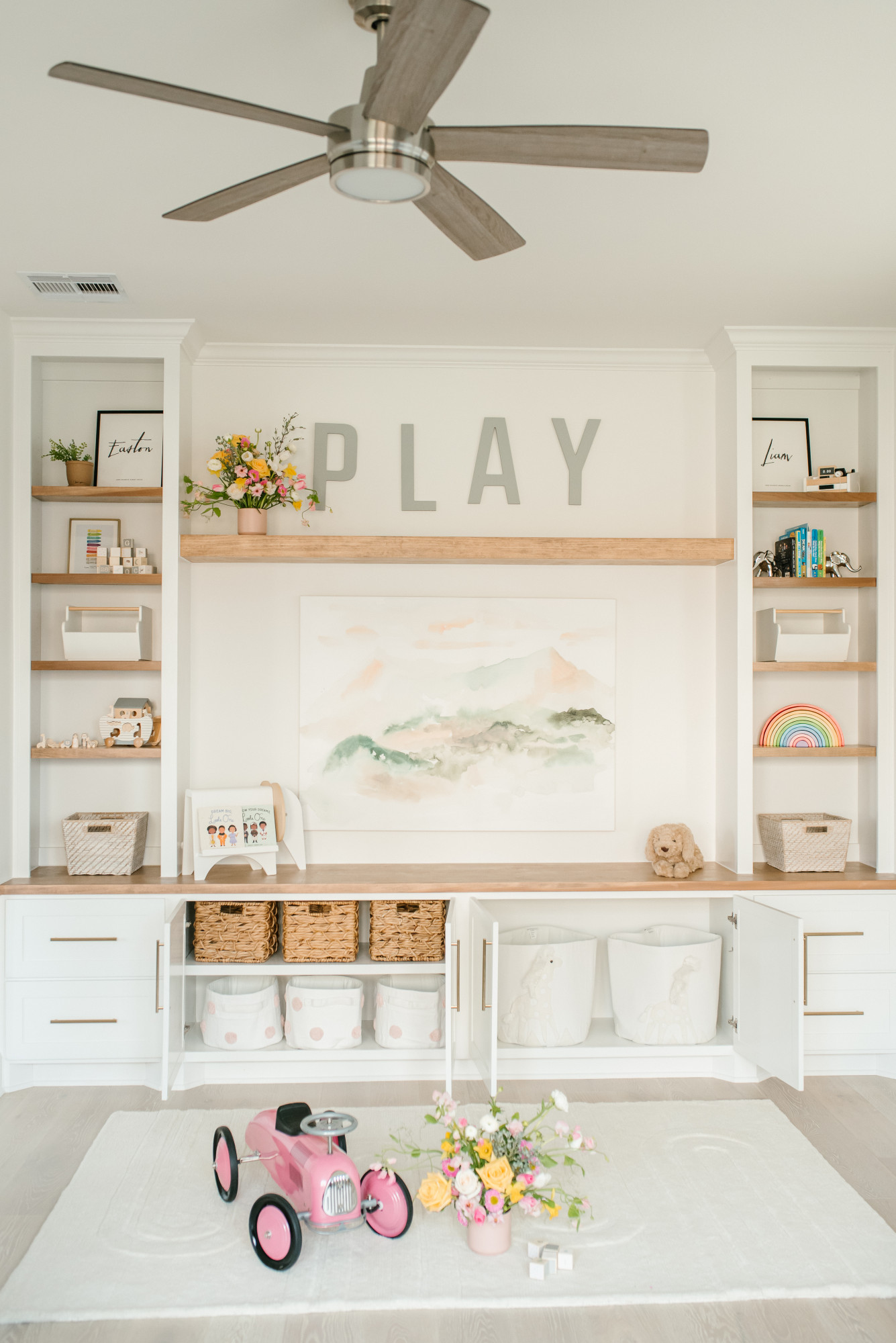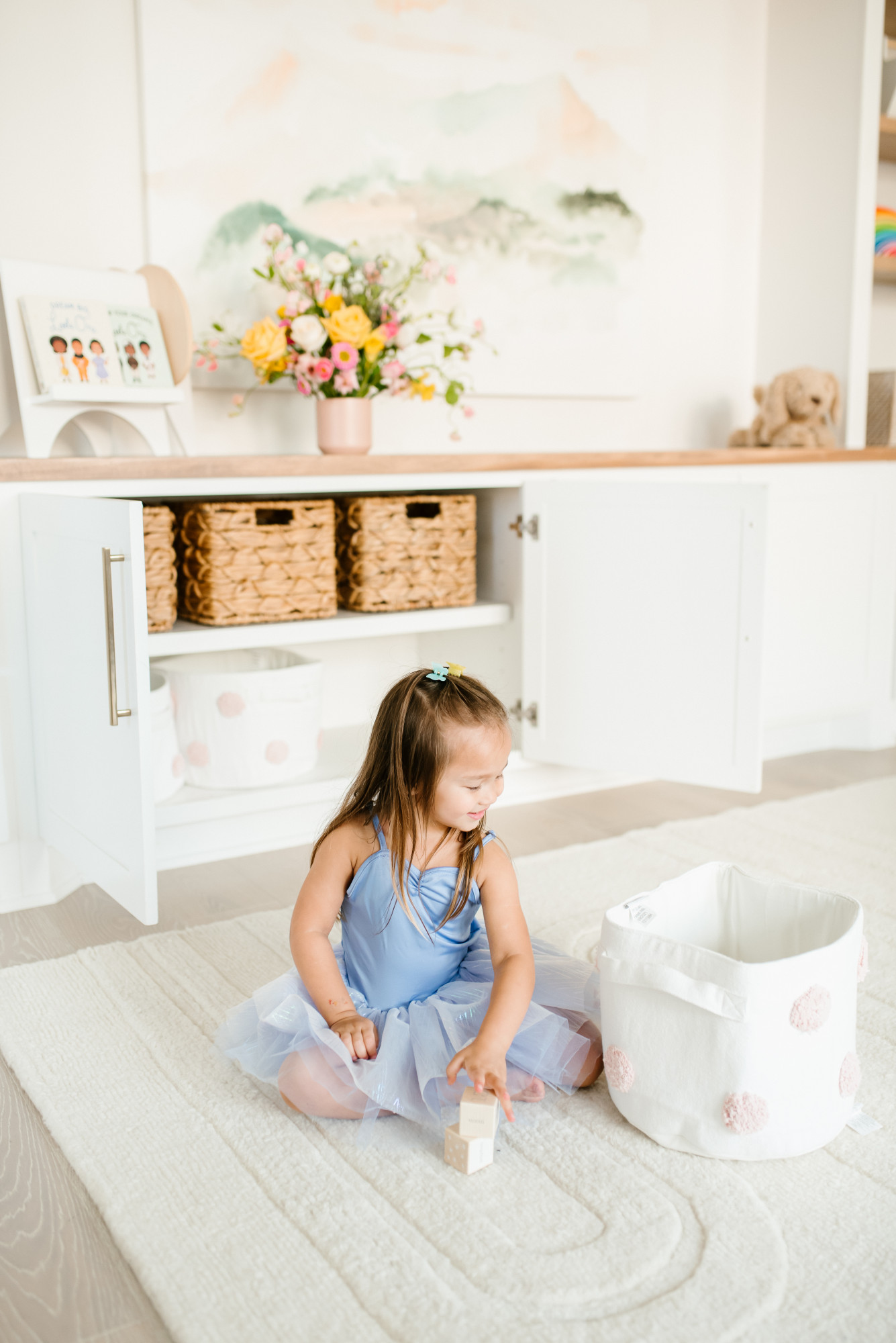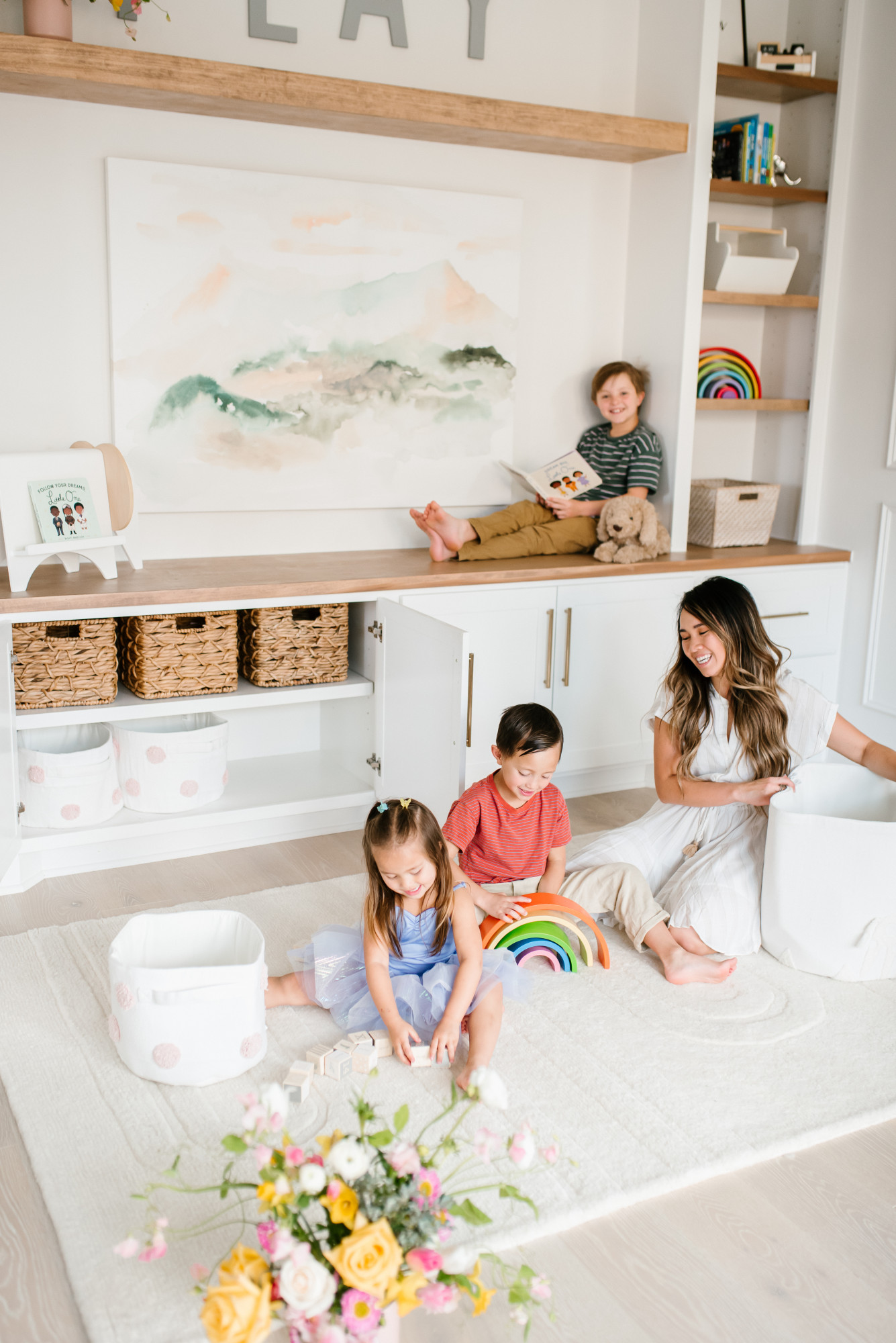 The downstairs playroom got a refresh this month and am in love with how this looks. This room is probably the most loved, most used, and most organized room. It's a room that absolutely sold us on our homes floor plan. My kiddos are in here all day so you can already guess that within a matter of minutes, this room is scattered with toys, crayons, paper clippings and artwork. Tommy and I learned years ago that we can't always be the ones cleaning up after the kids. We had all of the children start cleaning up after themselves when they were 2 and I can say that they are experts. It took a while to learn but they have it down. Here are 4 tips that we swear by that help this room stay clean every single night.
Organizing all the toys and crafts.
Every bin, basket, and drawer is designated to a specific toy, craft, and book. I helped organize the basket and have one for magnetic tiles, blocks, Legos, dolls, etc.. I'm in love with these new woven bins and fabric baskets from Pottery Barn Kids. There are a huge variety of prints and sizes to choose from.
Have quarterly clean outs.
Every 3-4 months, we clean up toys that the kids no longer use or play with. If the toys are still in good condition, we donate them, if they are broken, we toss it.
 Teach your children good cleaning habits and clean with them.
For my children, they were always encouraged to clean when we cleaned with them as well. Explaning why we clean was super helpful and even giving out small rewards helps pick up the pace. Sometimes, I'll tell the kids, "lets clean up and then we can go outside" and it'll help encourage them.
Be minimalistic! Quality over quantity
We learned after Chloe was born, quality over quantity. As hard as it is to not buy new toys for the children every month, we chose to invest to higher quality toys that they will continue playing with for years. STEM toys are great, like magnetic tiles and wooden toys like these blocks or Noah's Arc will last forever, and they make for great decorations.