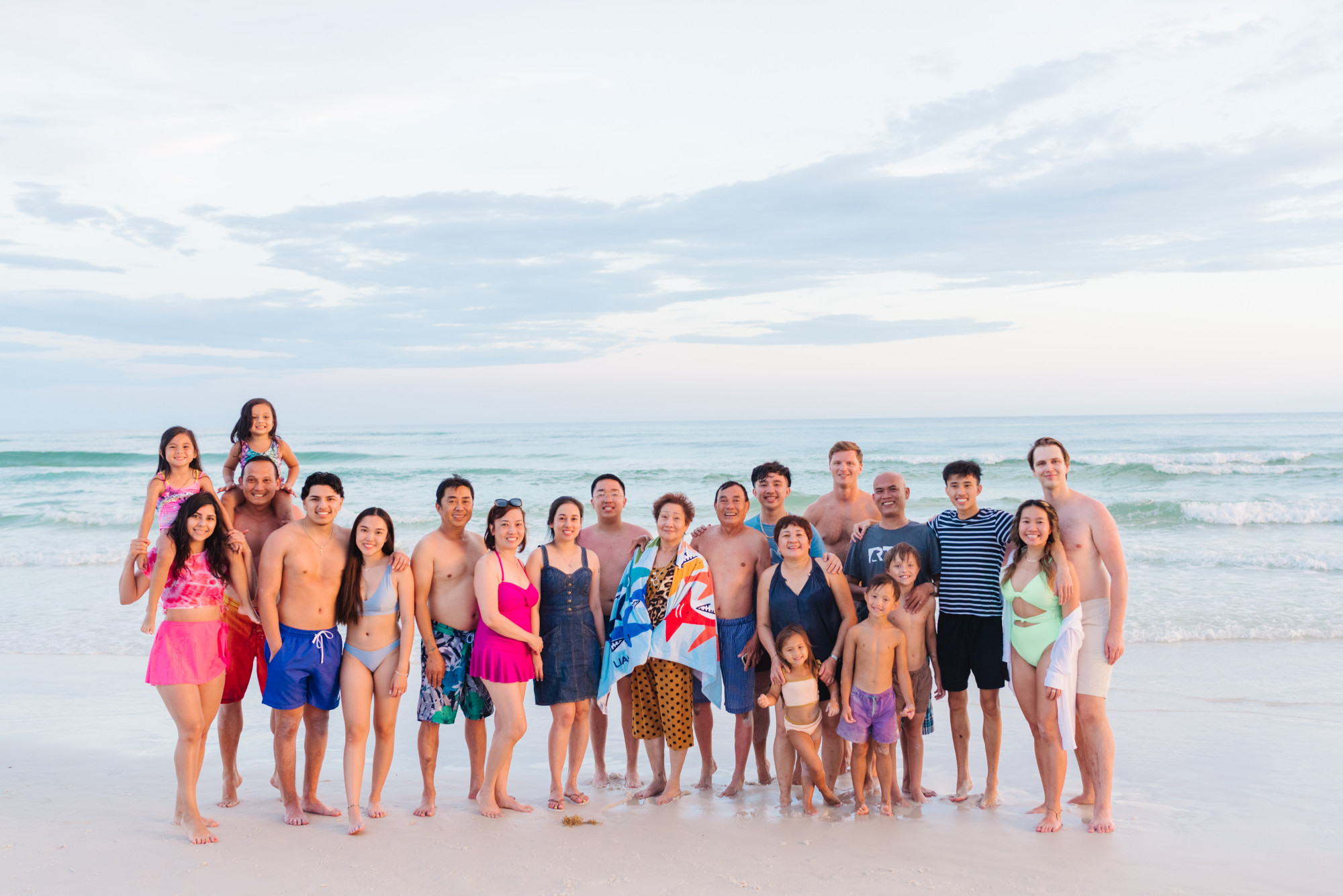 As highly requested, here is our summer travel guide to Seaside, Florida. We've been coming to the Destin/Seaside area for the past 3 years and it has become a family annual trip. Coming from someone that isn't the biggest fans of beaches, I'll head to Seaside or Destin any day. The beaches are absolutely beautiful, clear, and the sand is so clean and white. Here is a guide to go by for your next trip to Seaside, Florida.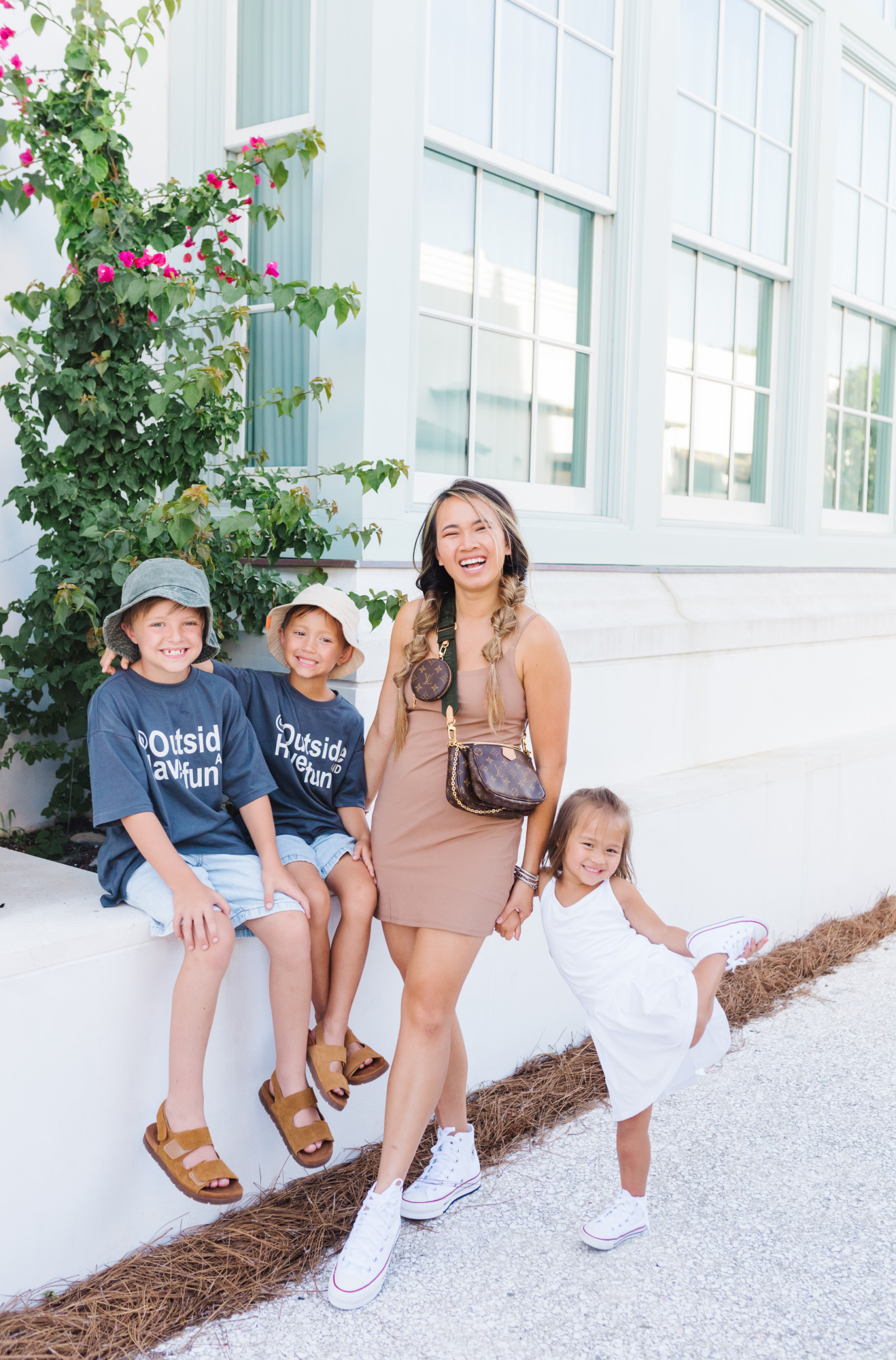 WHERE DID WE STAY & WHEN SHOULD WE BOOK? 
We have used AirBNB every time the last 3 years. We've booked as early as January and as late as one month before our summer trips. My biggest advice is to book as soon as possible. When you're looking for a house, check to see how far of a walk it is to the nearest beach access, does it have access to pool areas, and how far are they from the shops and restaurants you want to visit. 30A is one long road that connects, Seaside, Rosemary, and Aly's Beach. It's less than 10 miles but at a low speed limit of about 35, 5 miles can take 20 minutes.
This was our AirBnb. It was spacious and 8/10 clean. It was a true 5 minute walk to the beach access (another 3 minutes to the actual beach), 10 minute golf cart ride to Seaside Pavilion and less than 10 miles to Aly's Beach and Rosemary. They have bikes with the rental which was nice and then the golf cart was an additional $95 a day. There was a pool in the back and each door had a huge alarm every time it opened so it was a peace of mind knowing that the whole house would sound off if the kids opened the door. My only complaint was that they didn't provide enough supplies; toilet paper, laundry detergent, and kitchenware. We'd come back and stay again for sure. The location was great!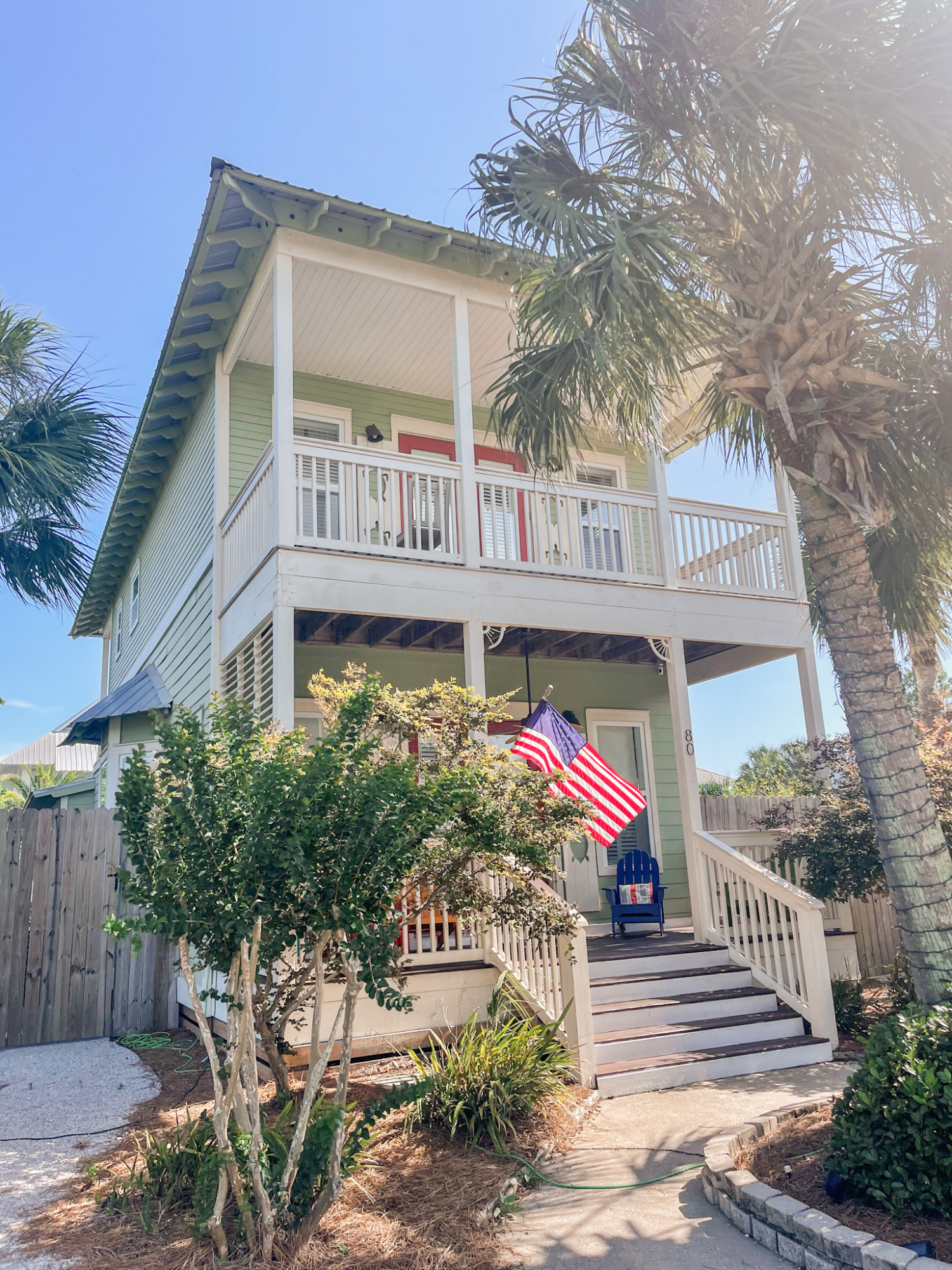 WHERE TO EAT!
Prema Organic Cafe was my favorite spot for coffee, smoothies, and acai bowls. The smoothies and acai bowl were sooo good. I still think about them today.
When you're in seaside, this area is where you'll find tons of food trucks, quick little restaurants, and shops. We love food truck food. These food trucks are permanently in Seaside Pavilion (E County Hwy 30A, Santa Rosa Beach, FL 32459) so you can always find burgers, açaí bowls, seafood, bars, hot dogs, etc. It's a really good area for lunch, shopping, and drinks. We ate at Shrimp Shack (2236 E County Hwy 30A, Santa Rosa Beach, FL 32459) , Pickles Burger & Shakes (2236 E County Hwy 30A #34, Santa Rosa Beach, FL 32459), and Frost Bites (2215 E County Hwy 30A, Santa Rosa Beach, FL 32459)
We accidentally stumbled upon Coastside 30A. This is a great spot for a relax dinner. There's a huge area where the kids can play and adults can enjoy a glass of wine. Coastside has simple foods like a charcuterie board, pizza, and drinks. In that area there's also the Old Florida Fish House Restaurant, which is a full seafood/American restaurant. I recommend going in the evening a bit before sunset since it can get super hot.
In Aly's Beach, we stopped at Raw & Juicy. This restaurant has organic vegetarian foods and smoothies. It personally wasn't my favorite but it wasn't bad. There's an outdoor space for kids to run and play. The avocado toast was really yummy here if you're craving that.
Charlies Cafe Rosemary was a small ice cream, small bites shop that was surprisingly delicious. They had a dreamsicle ice cream that was to die for. It's a great spot for ice cream and small size bite food.
Some other restaurants that I've heard were delicious are: The Citizen in Aly's Beach for dinner, George's at Aly's Beach,  Donut Hole for breakfast, &  Scratch Biscuit Chicken for breakfast.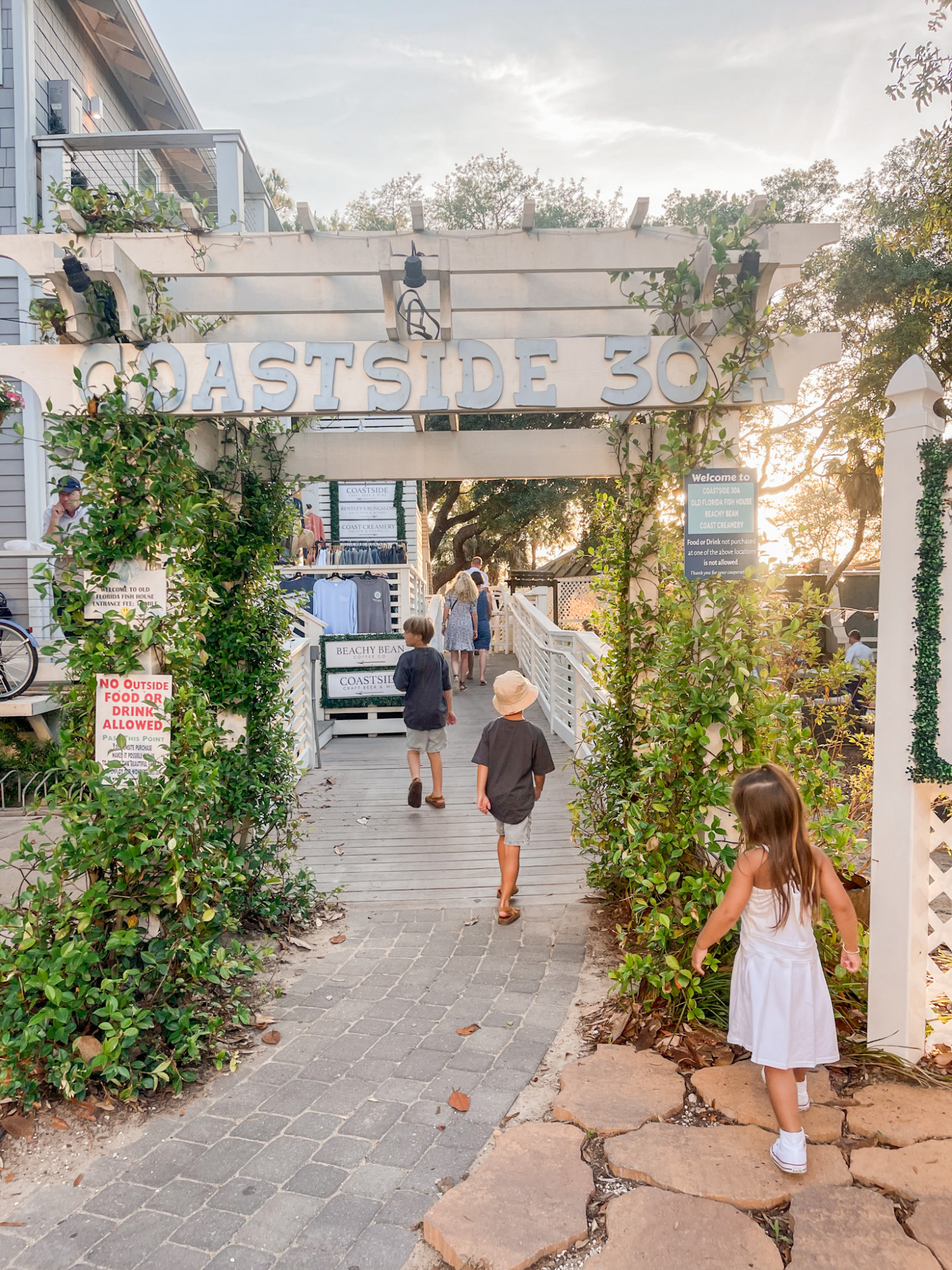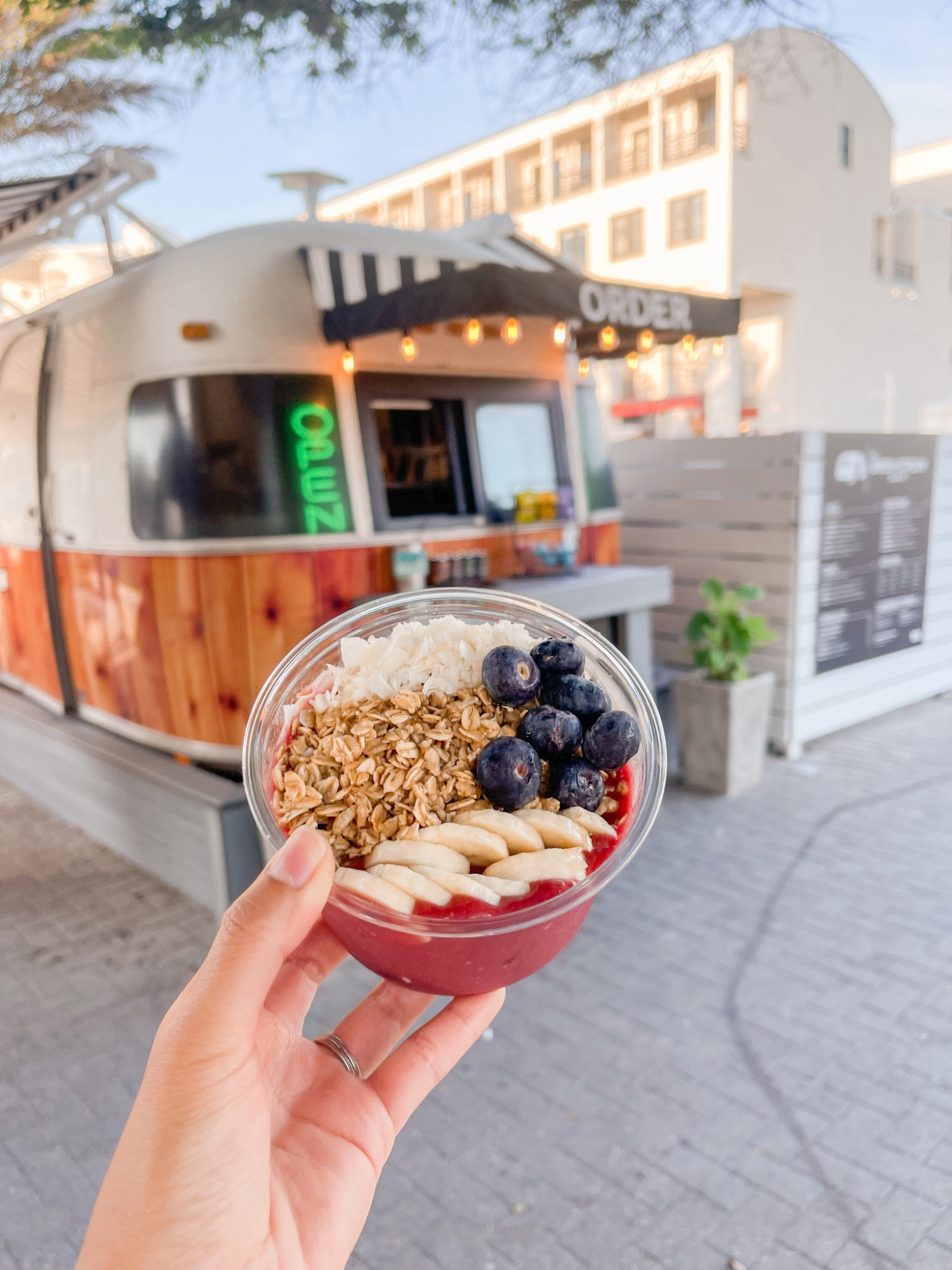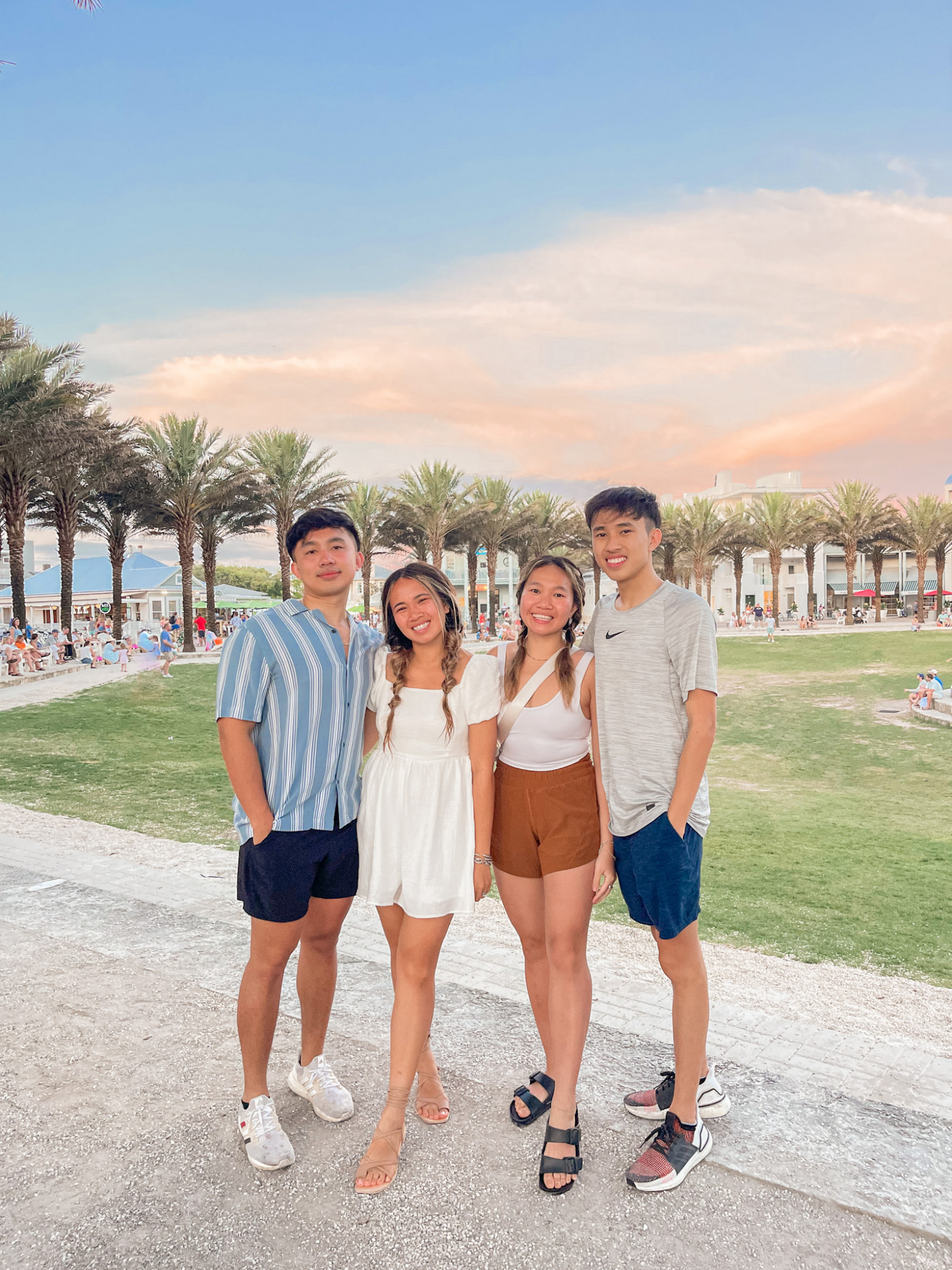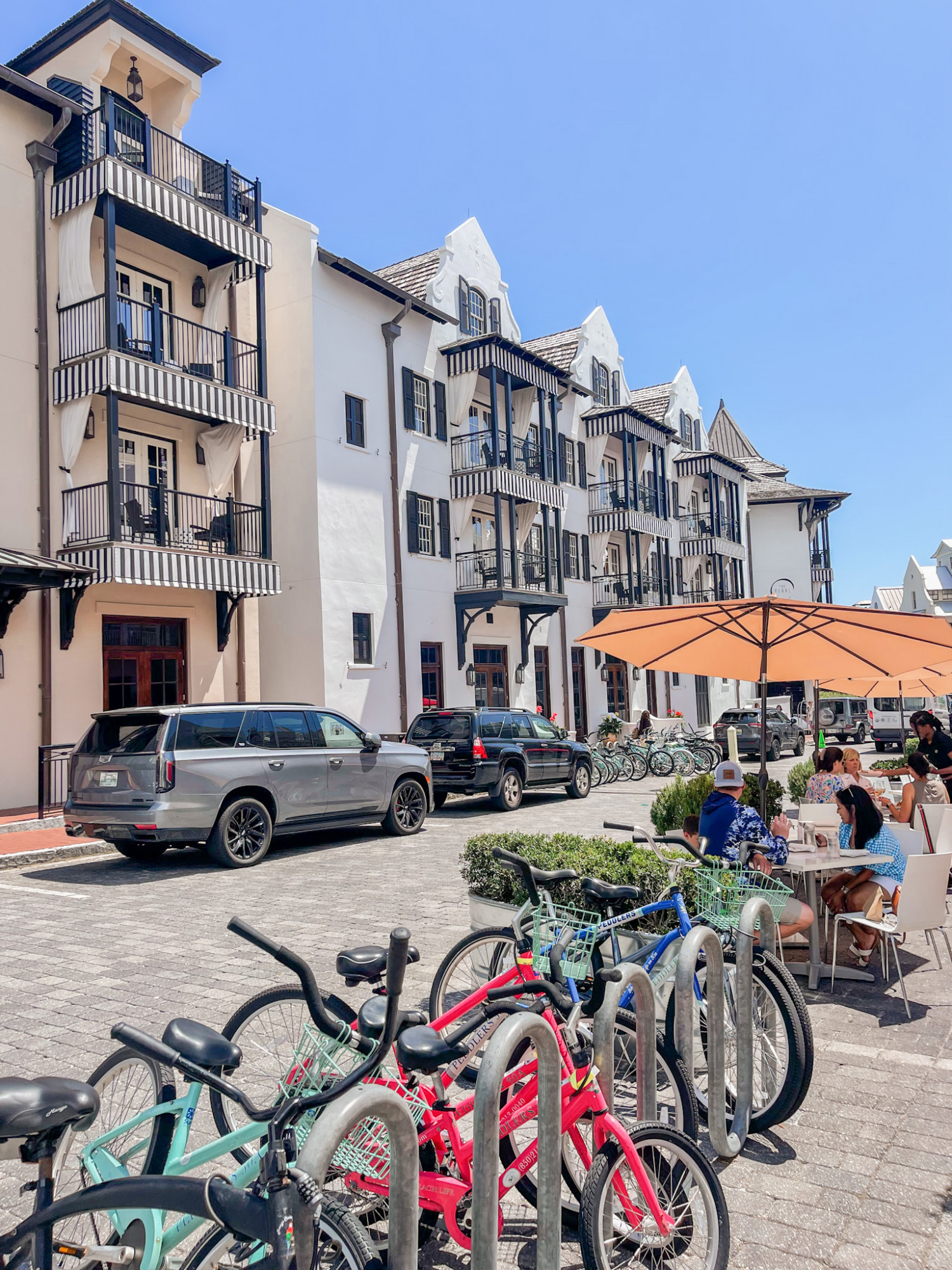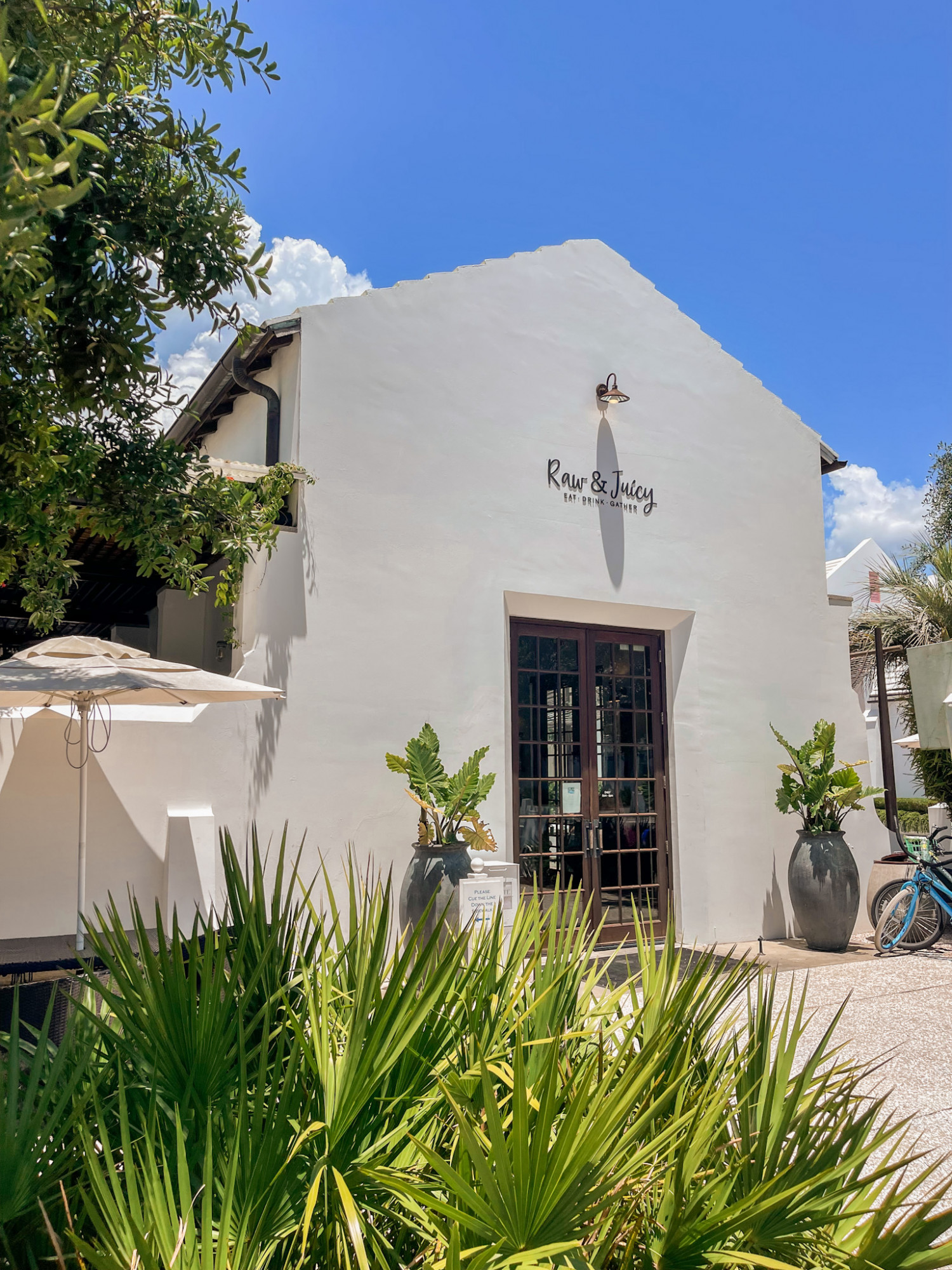 WHAT TO DO!
Think of a trip anywhere on 30A as a relaxing spontaneous trip. You don't have to plan anything out (except restaurant reservation) and half the fun is doing something unplanned. We went to the beach 3 out of the 4 days that we were there. If you want a good spot, I do recommend going as early as 8 a.m to save your spot if you want something beach front. Be sure to look out for public beaches and private. There's a lot of private beaches that you can't stay at unless you're staying at that specific location/hotel.
At the Seaside Pavilion there are tons of shops; toy stores, book stores, boutiques, etc. The Duckies Toy store is my favorite toy store. You can also rent bikes and ride them all down 30A.
At Rosemary, you'll find a huge local shopping and restaurant area. We stopped by a couple of shops too. They had a cute dog store, boutiques, an artwork store.
At Aly's Beach, you'll find this beautiful community where the houses are absolutely stunning. There's a few shops but it's amazing to walk around or ride bikes around.
Sandestin is a large private resort space but it's open for people to come in and out. Here you'll find miles of roads that are great for bicycling and a small shop and dining area. We stayed at Sandestin 2 years ago and enjoyed the area. It's more of a resort/country club feel with access to pools, tennis courts, and more.
Destin, if you want to drive 25 minutes to Destin, Fl this is where you'll find the huge shopping mall and outlet mall. There's a pottery barn, Lululemon, Aerie, and more mainstream stuff.