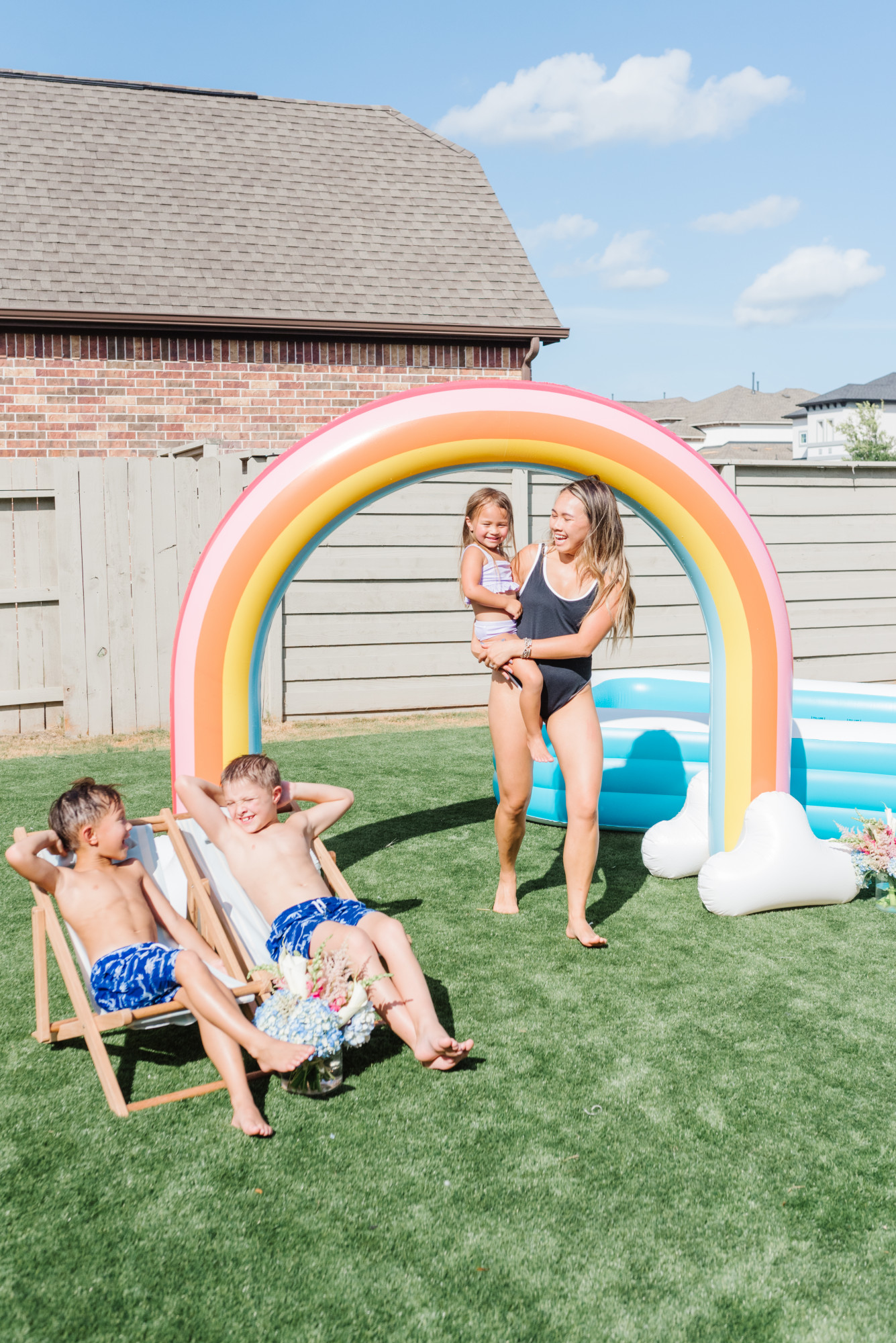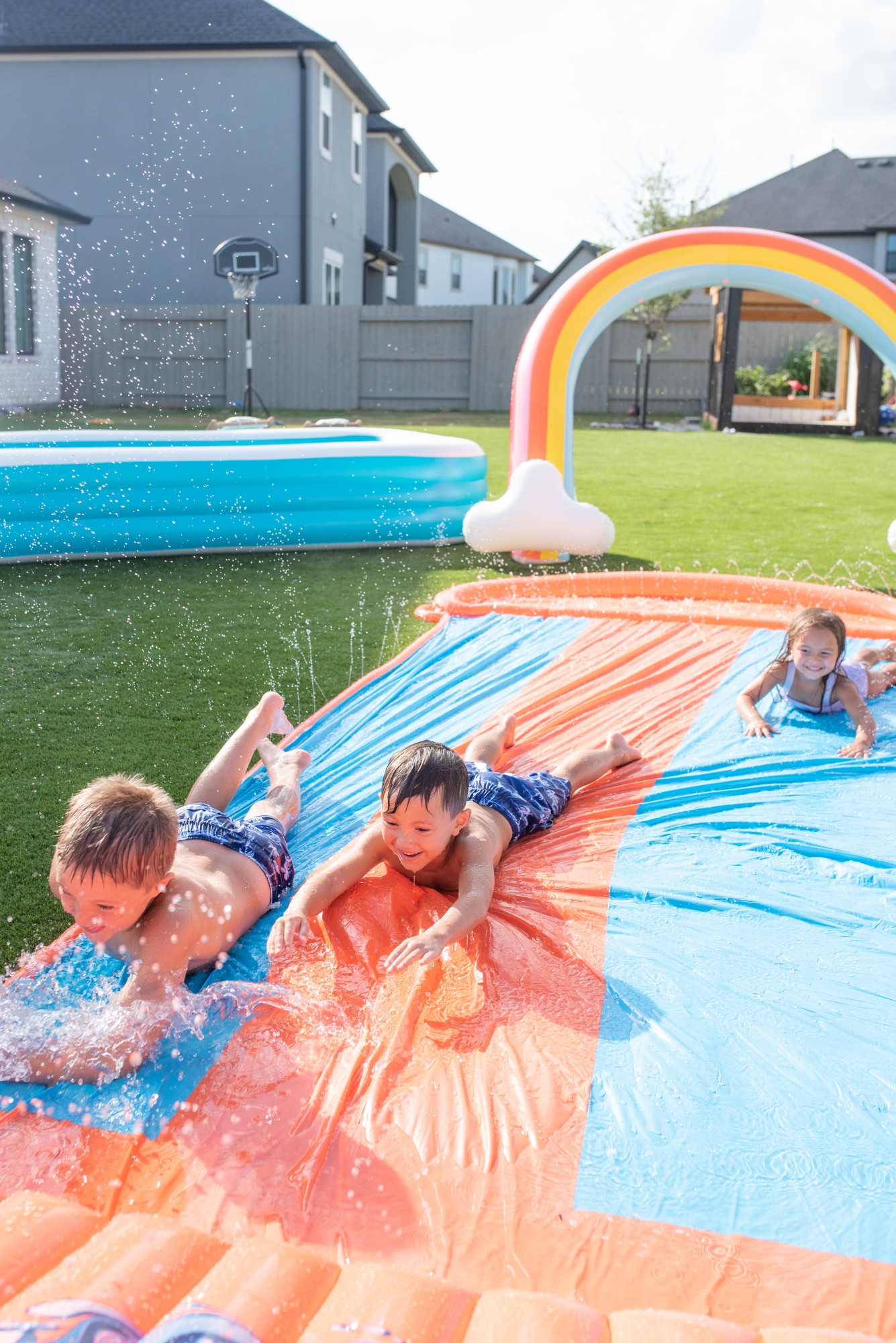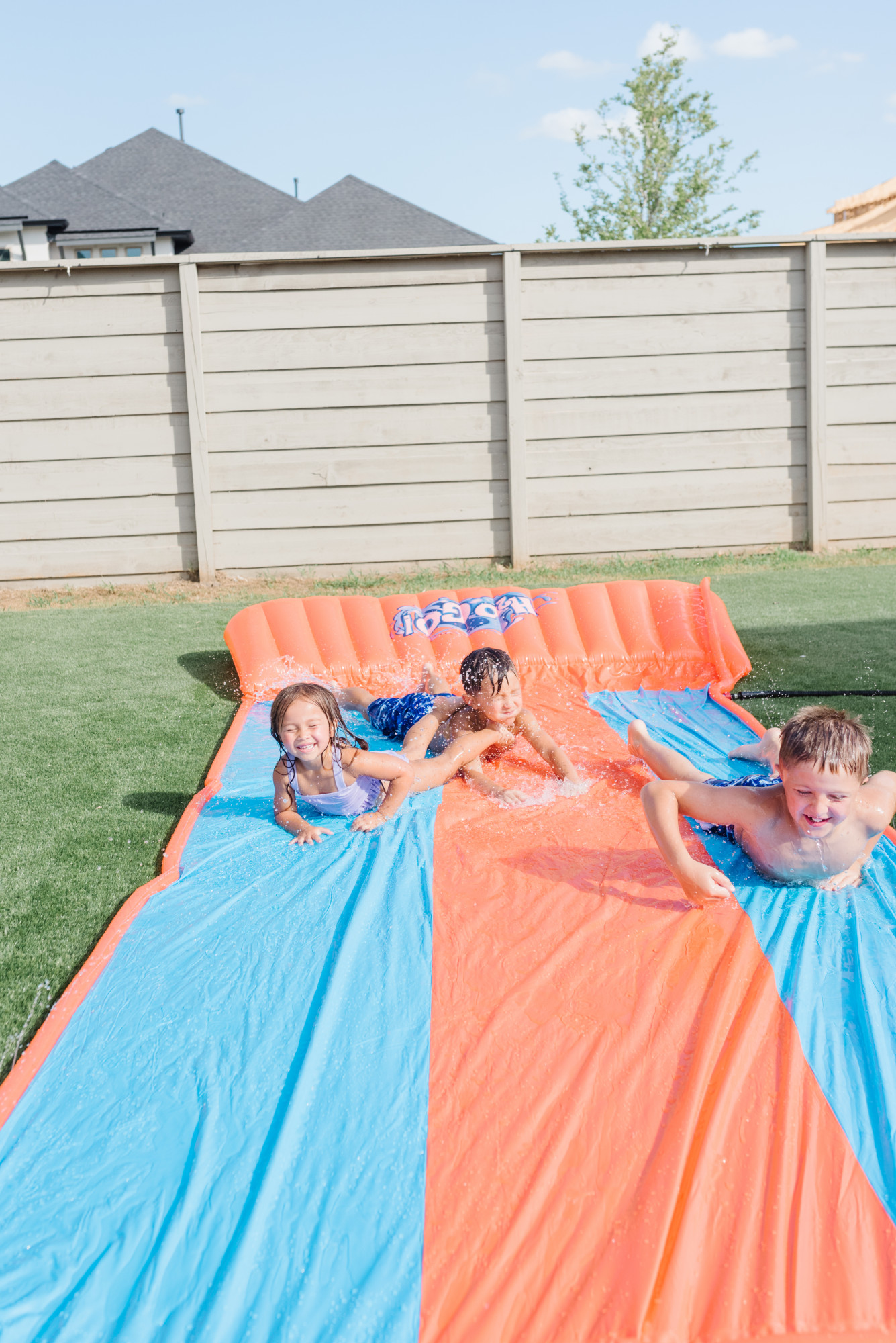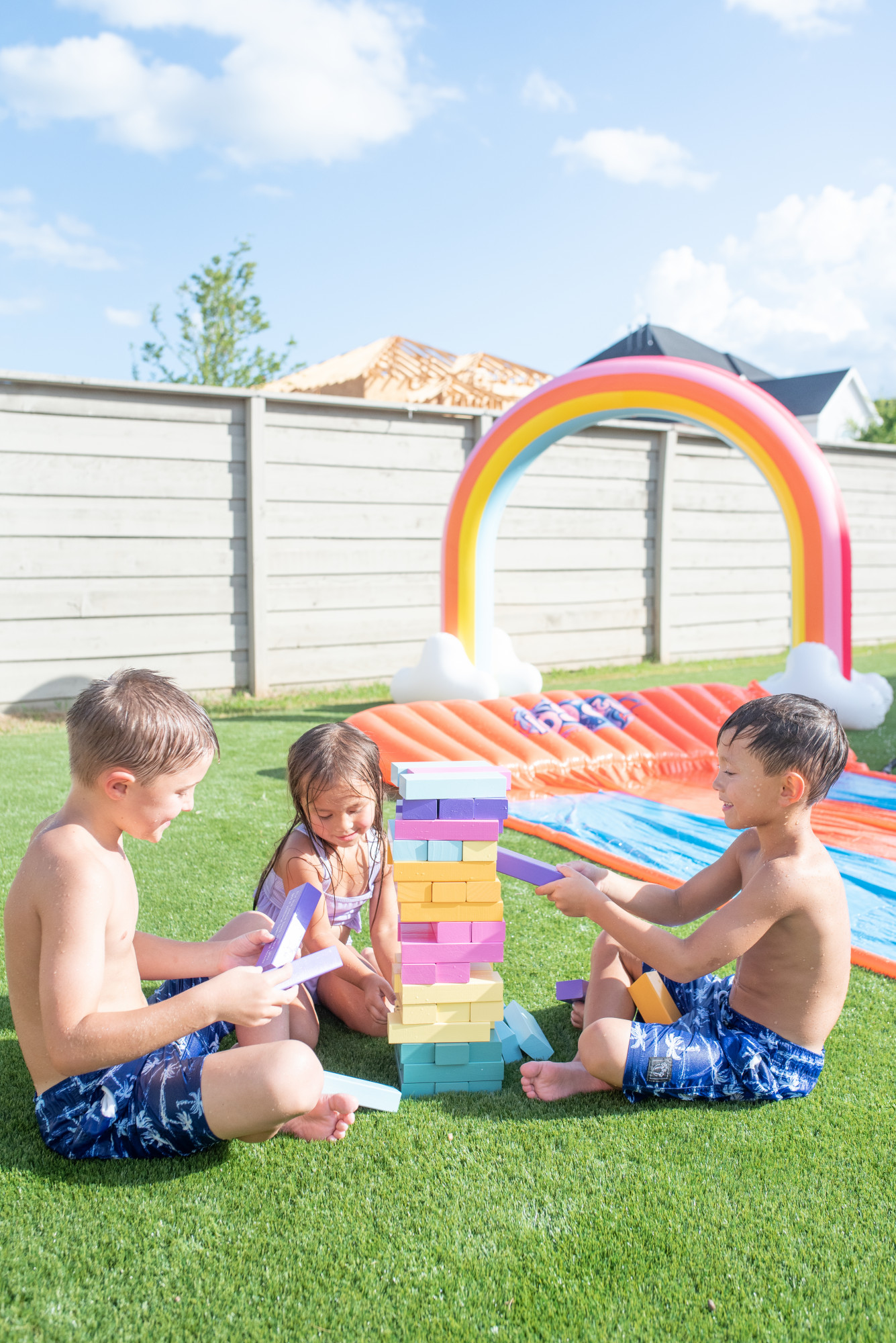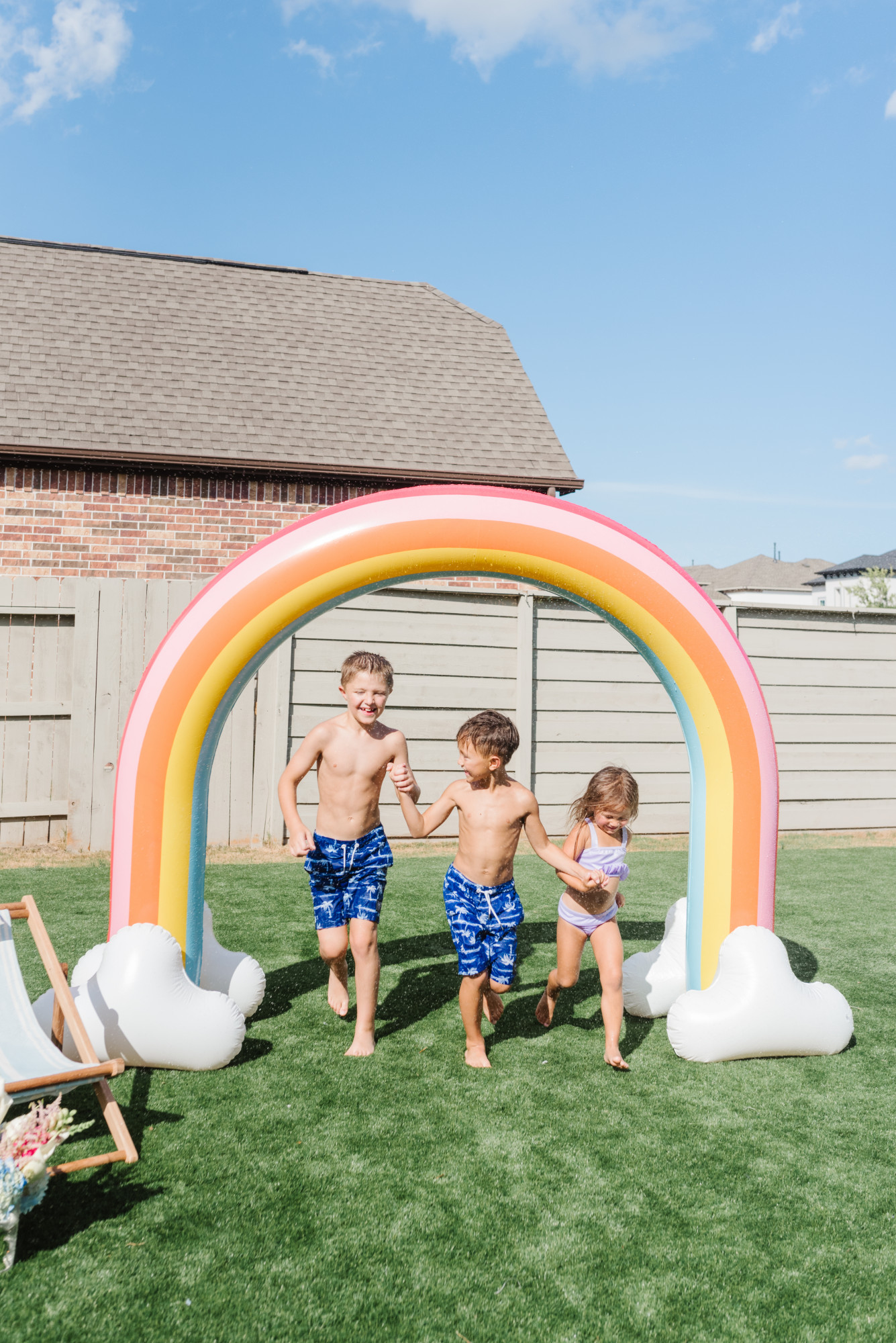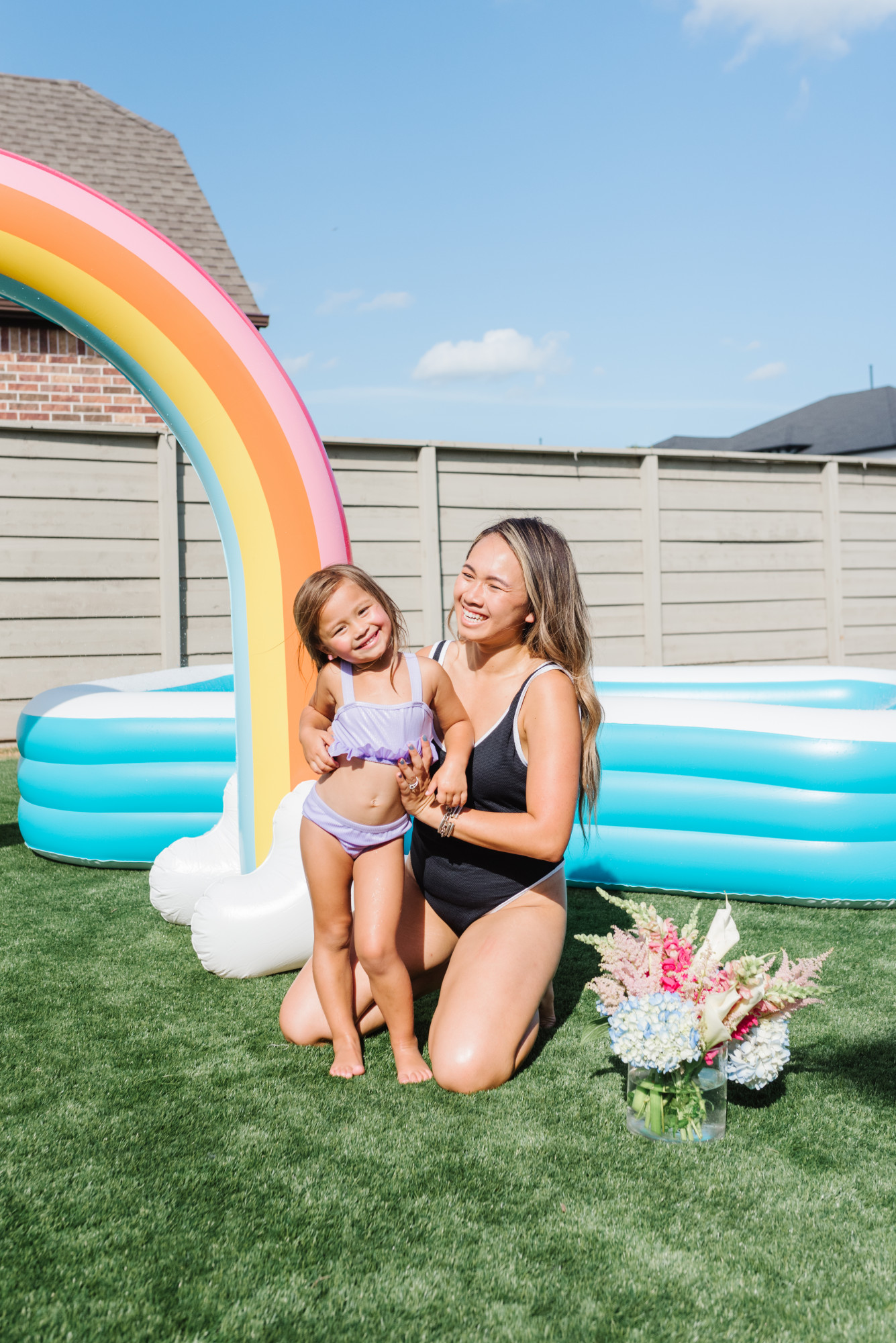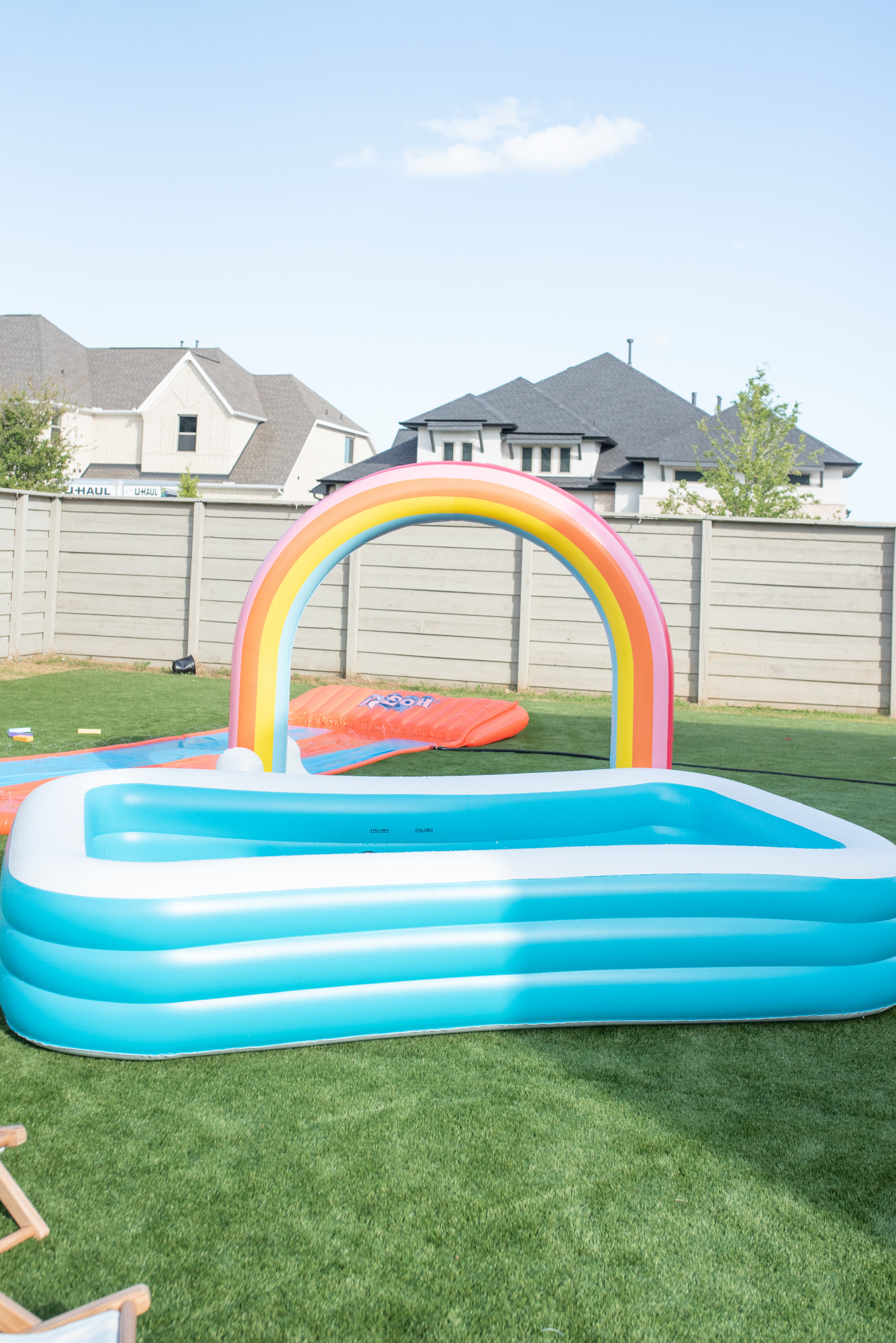 How has your summer been going so far? People joke about how hot Houston's summers are all the time and I'm here to tell you that it's no joke. It is truly 100+ degrees here. Keeping our entire family cooped up inside isn't the ideal way to spend our summer. We have "water days" in our backyard and what that means is that we blow up a bunch of water inflatables, grab our swimsuits, and go wild in the backyard.  Y'all know I love a good water inflatable! The beach, the pool, or the backyard, all summer long, inflatables are my jam.
You would not believe the deals on these inflatables and swimsuits that we grabbed from Walmart. Walmart has an entire backyard fun section and that's where we found this colorful sprinkler rainbow arch. I'm 5'1 and can run through it without hunching so it's tall! The kids love running through it and then landing in the water slide. We've been meaning to get a waterslide since April and found this 3 person waterslide that's 18 feet long. It's probably Easton and Liam's favorite water inflatable. There's even a 2 person version too. I've been seeing this 10 foot inflatable pool on Instagram and wow, it's HUGE! It's on sale for only $24.98 and our entire family can sit in it. When there are tons of affordable water inflatable available at Walmart, it makes it easy to grab a couple and blow them all up in the backyard.
Since we had a backyard water day, it only made sense to also pick up swimsuits. I grabbed this black one piece and love the low back on it. It comes in 3 sizes and offered in a wide range of sizes. Chloe's adorable 2 piece gives me mermaid vibes. It runs TTS.
Not everyone has a pool in their backyard and this is such a fun and memorable way to spend the summer at home. Someone recently told me, "you only have 18 summers with your children" and that hit home for me. Summer fun can be spent right at home and I so appreciate that Walmart has tons of great finds at great prices. I rounded up my top picks for children's swim and some awesome inflatables too.
*Thank you Walmart for sponsoring this post. As always, all opinions are my own.