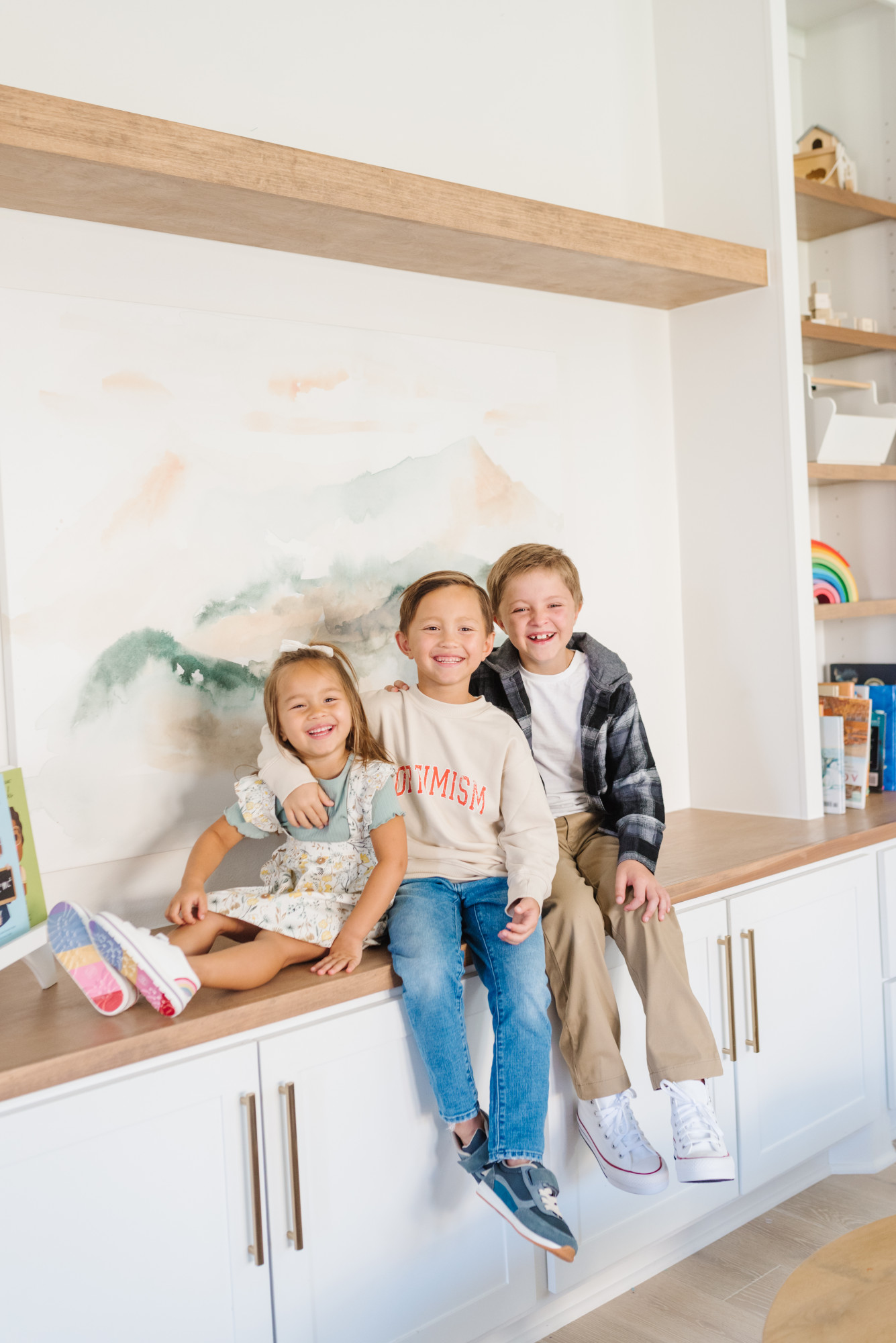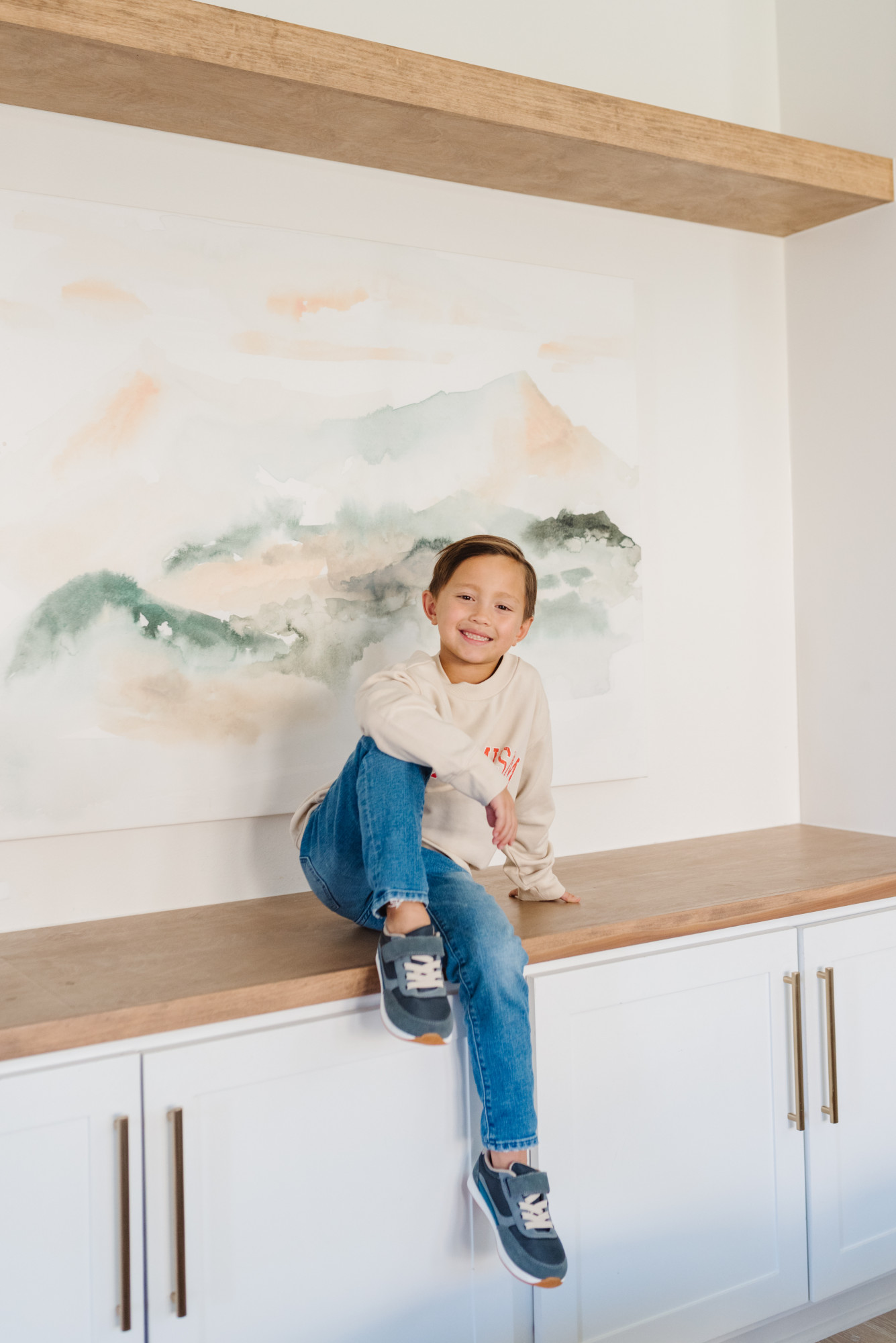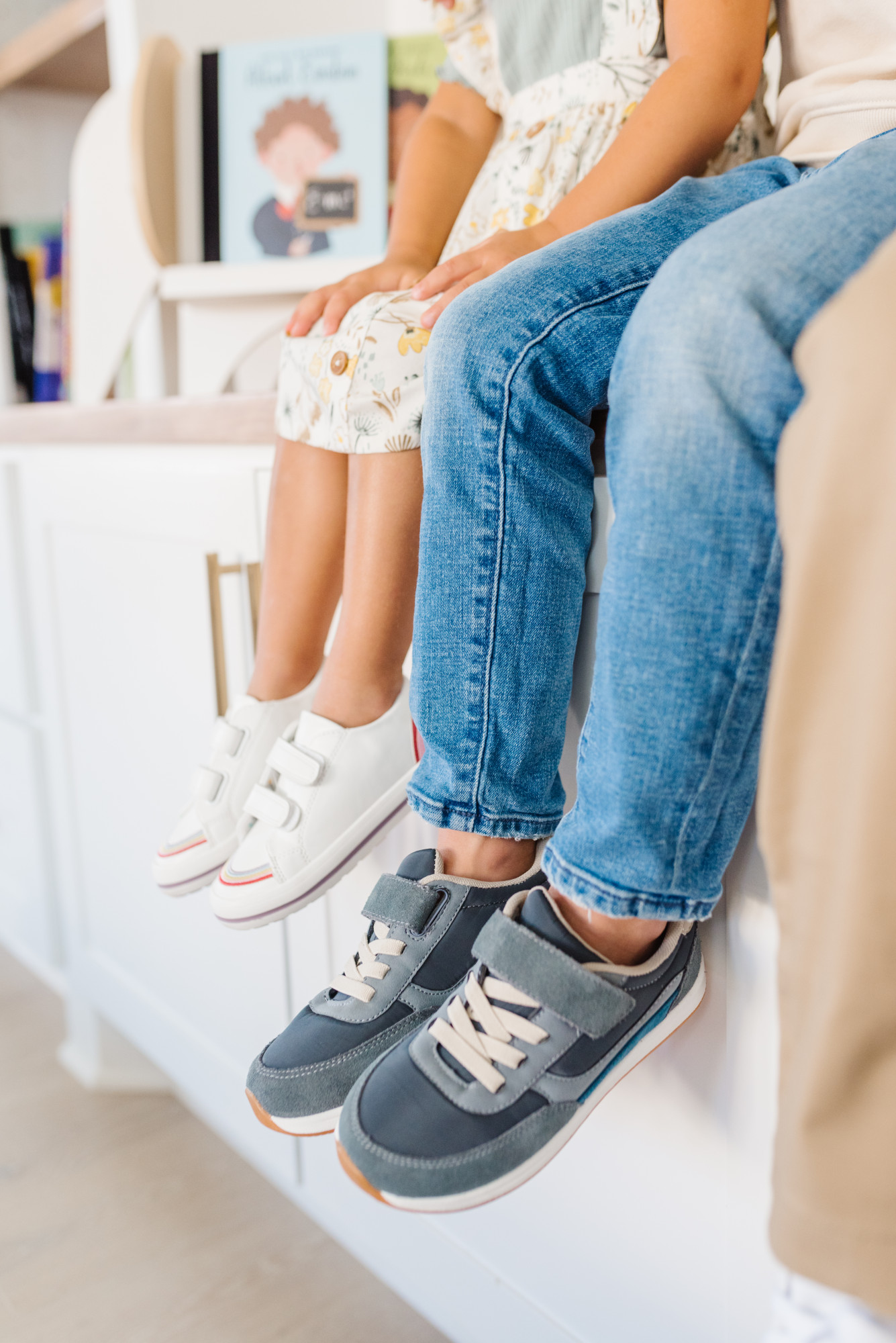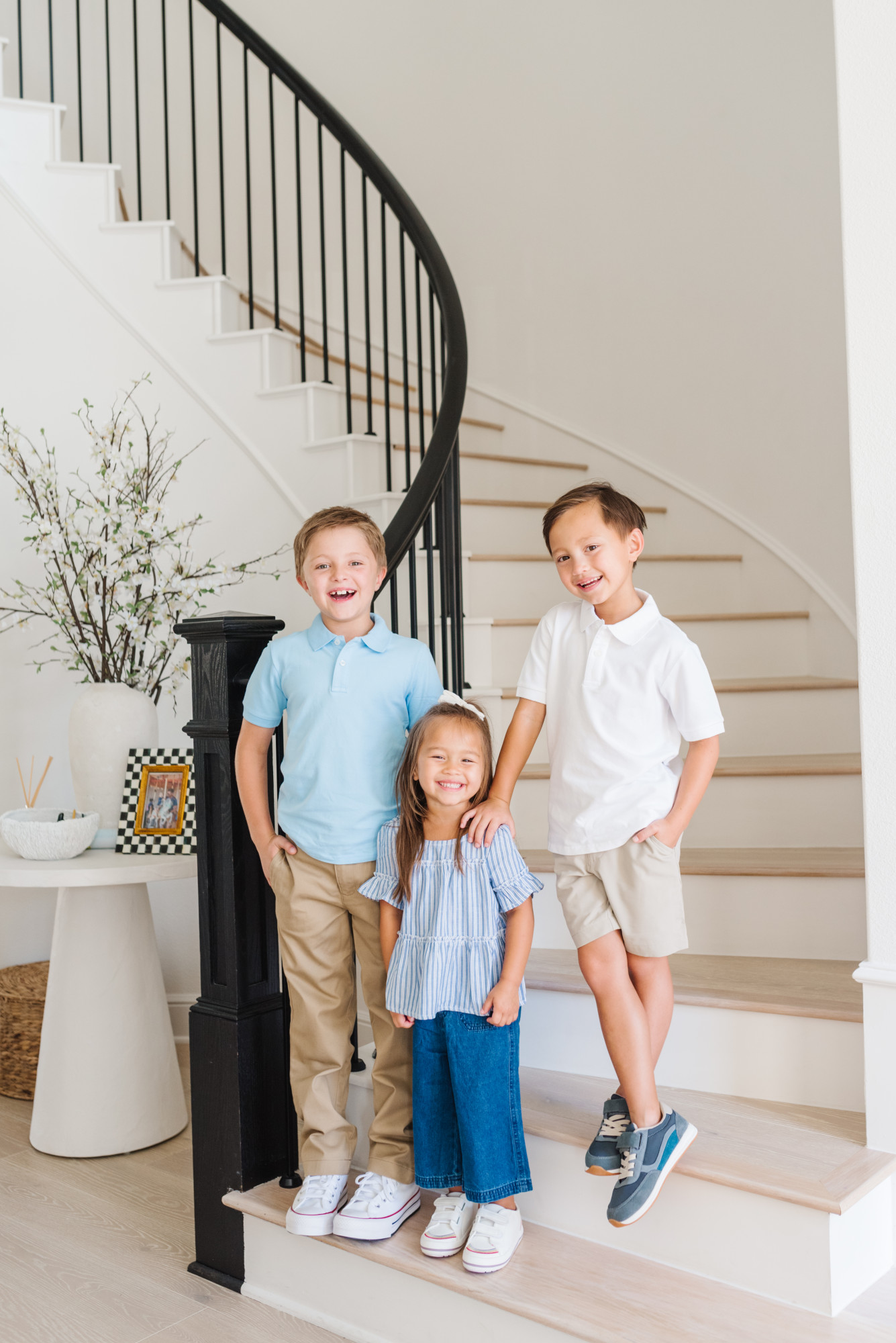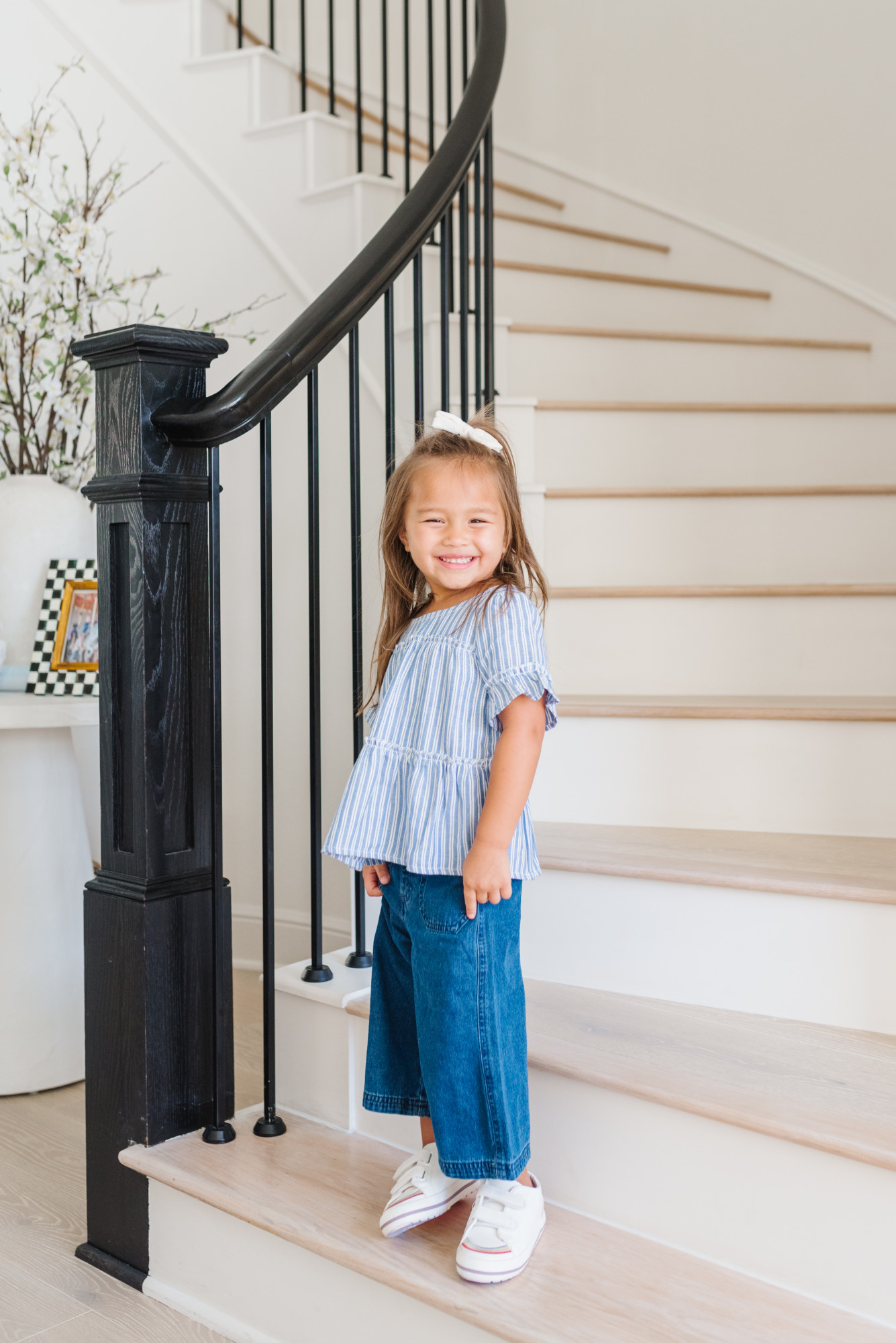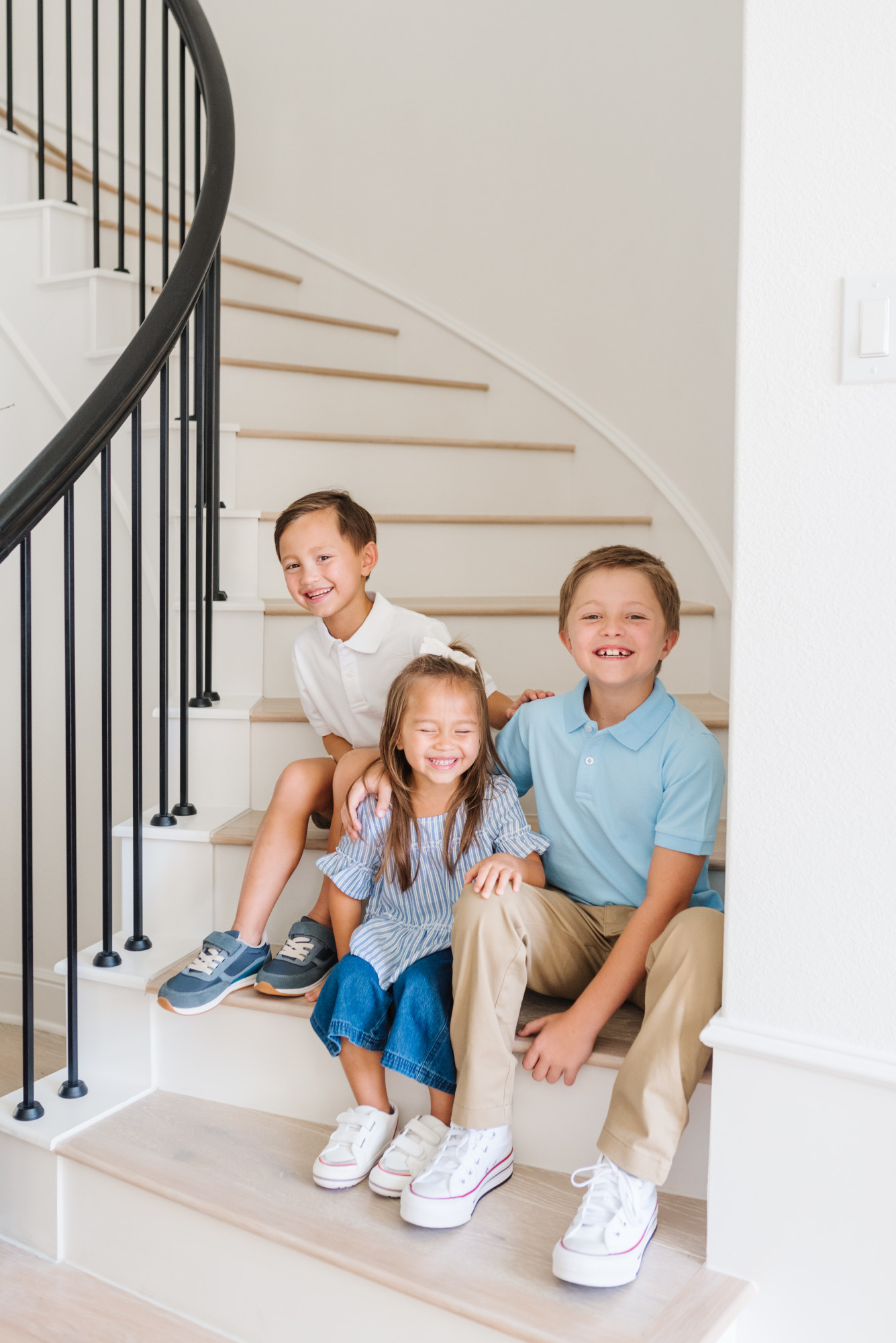 Less than a month to go before school starts! This summer has been so much fun but I think we're all ready for the school year to start again. Easton and Liam are so excited to meet new friends and to be in a classroom learning. Growing up, back to school shopping was a time I looked forward to. My mom would let us pick out a few tops, jeans or skirt, and a pair of sneakers.
Easton, Liam, and Chloe are counting down the days until their first day of school. In the meantime, they are running to the front door to see if their new outfits from Walmart has arrived. We've shopped for back to school outfits, supplies, and shoes ever since these kiddos first day of preschool. We've been through schools that didn't have a uniform and school that do. Regardless if we were shopping for cool casual clothes or solid colored polos for their uniforms, Walmart had it all and at a great price.
Chloe's 2 piece dress is adorable and it comes in 5 different color options with sizes 12m-5T. There's also more color options in this style. The pieces can be mixed and match and it looks perfect with these rainbow sneakers. Chloe is all about rainbows so when these came in, she was jumping like crazy.
Easton still enjoys wearing uniforms so he got outfits that were more of his personality and then a traditional uniform. This shacket and shirt set was an amazing find. It's currently on sale for $9 and comes in 4 different color combinations.
Liam's new sneakers are probably my favorite! I was able to snag it for under $20 and there's a grey version too. With the classrooms being cold most days, I ordered this sweatshirt for him that's really soft.
Do you remember that nervous but excited feel you get on the first day of school. You walk in class with your fresh gear and searched to find your seat. It's a feeling and memory that will forever stay.
*Thank you Walmart for sponsoring this post. As always, all opinions are my own.