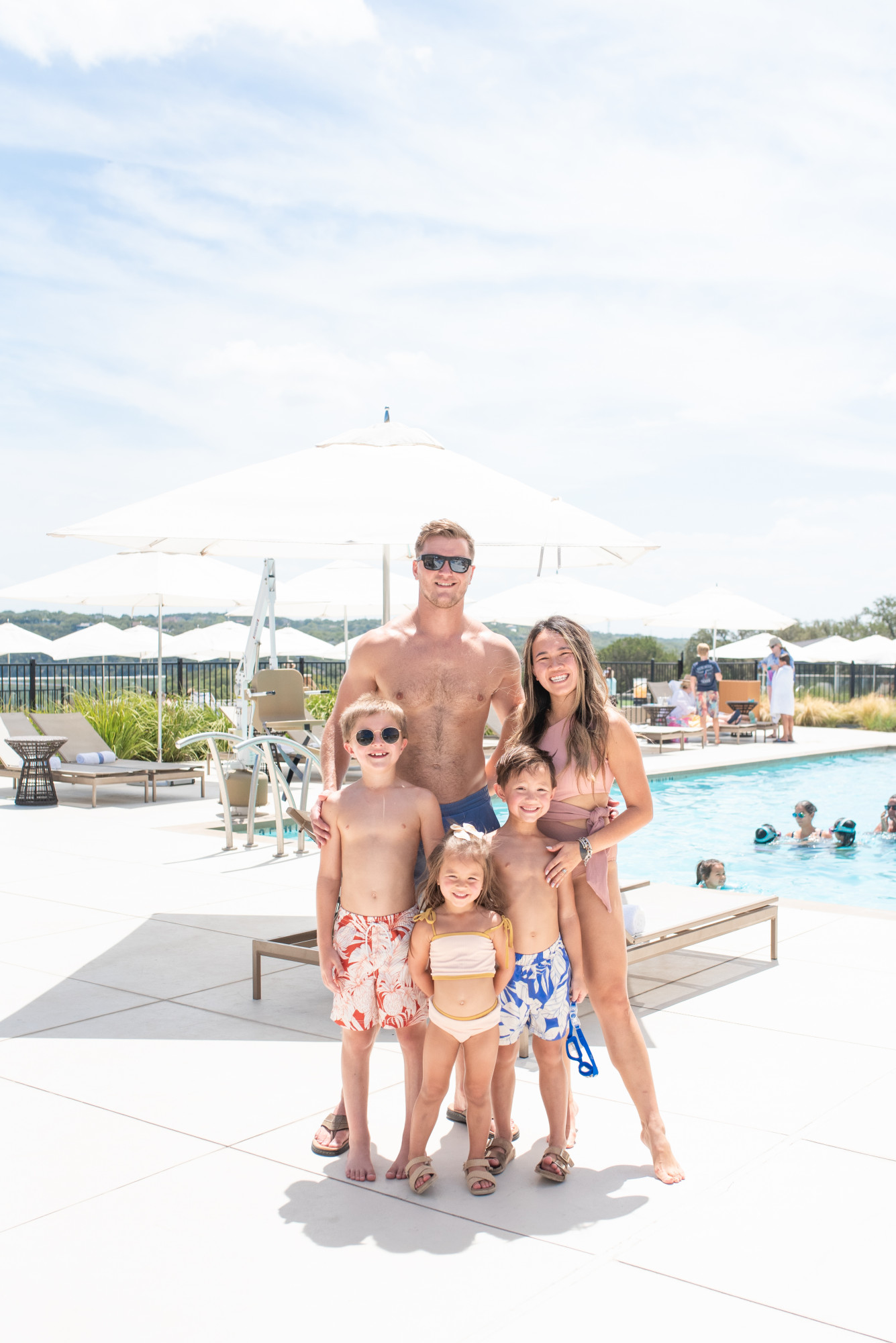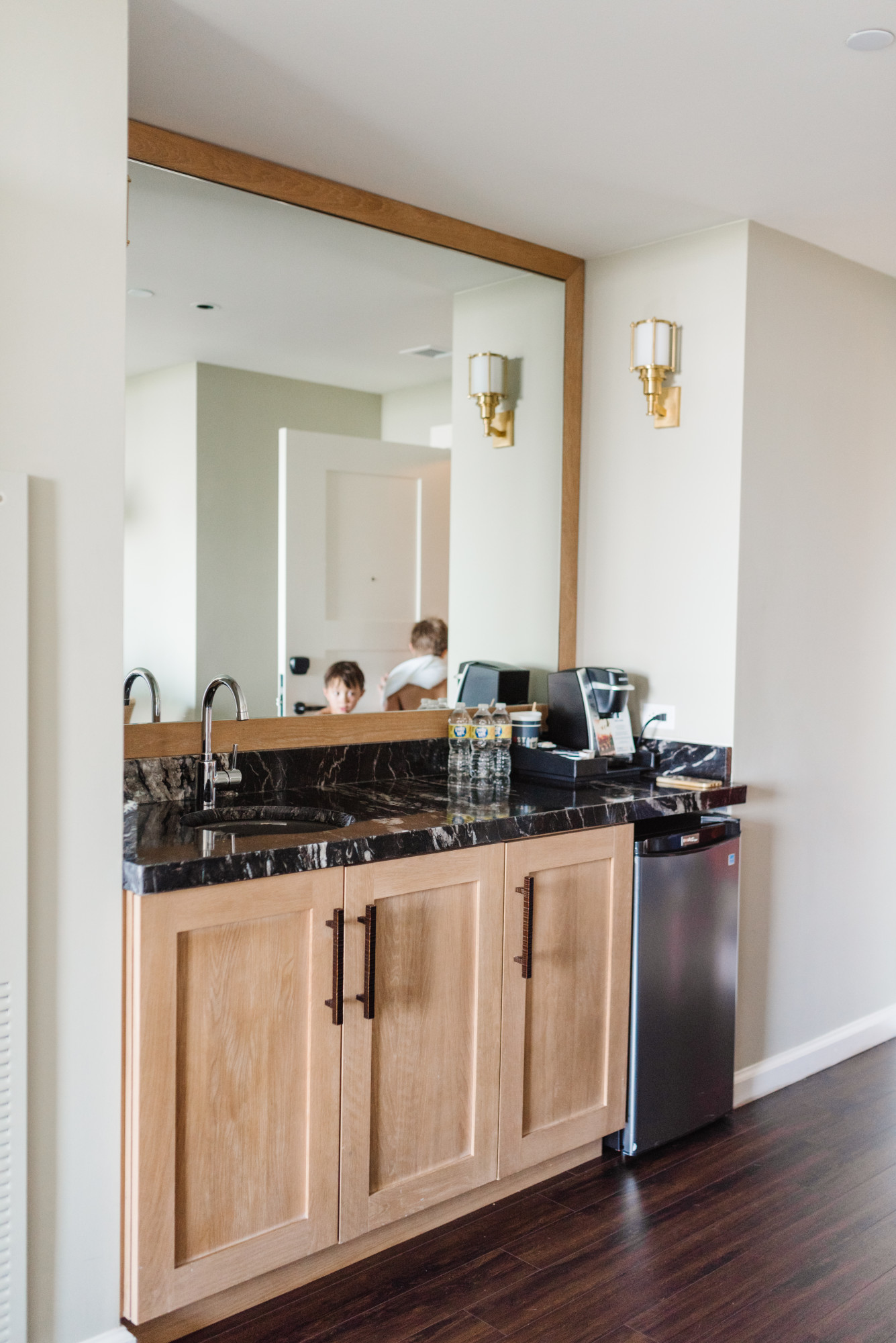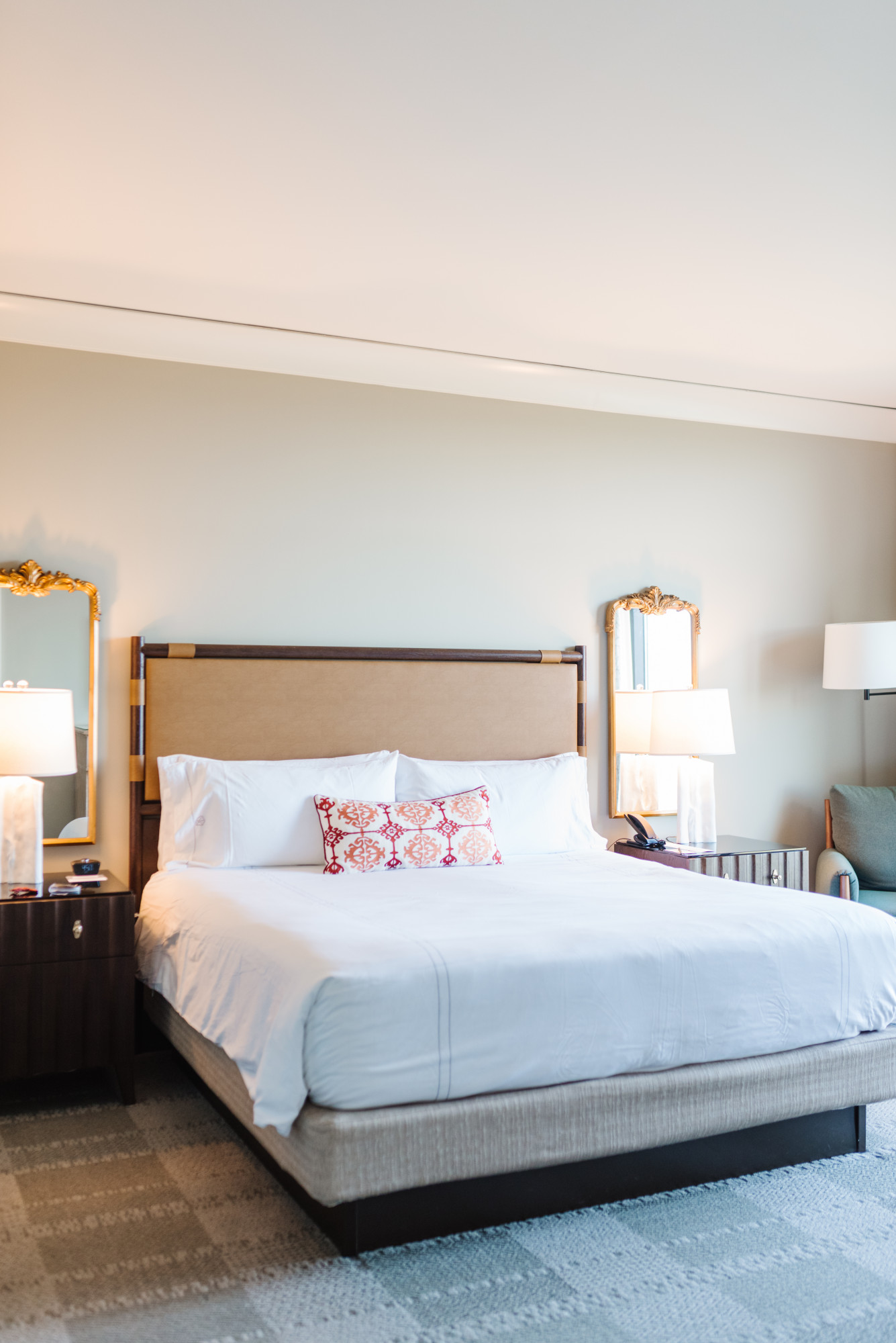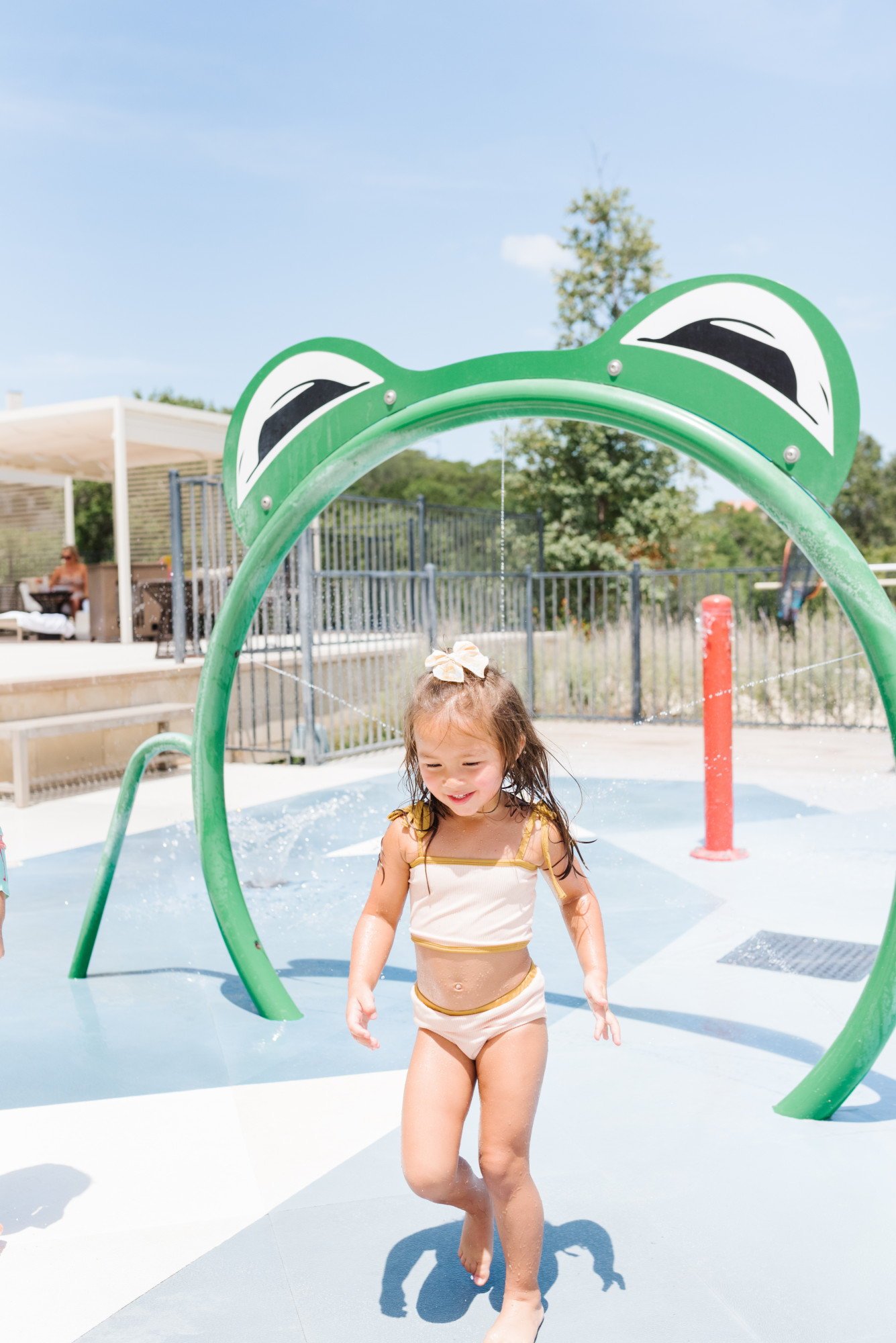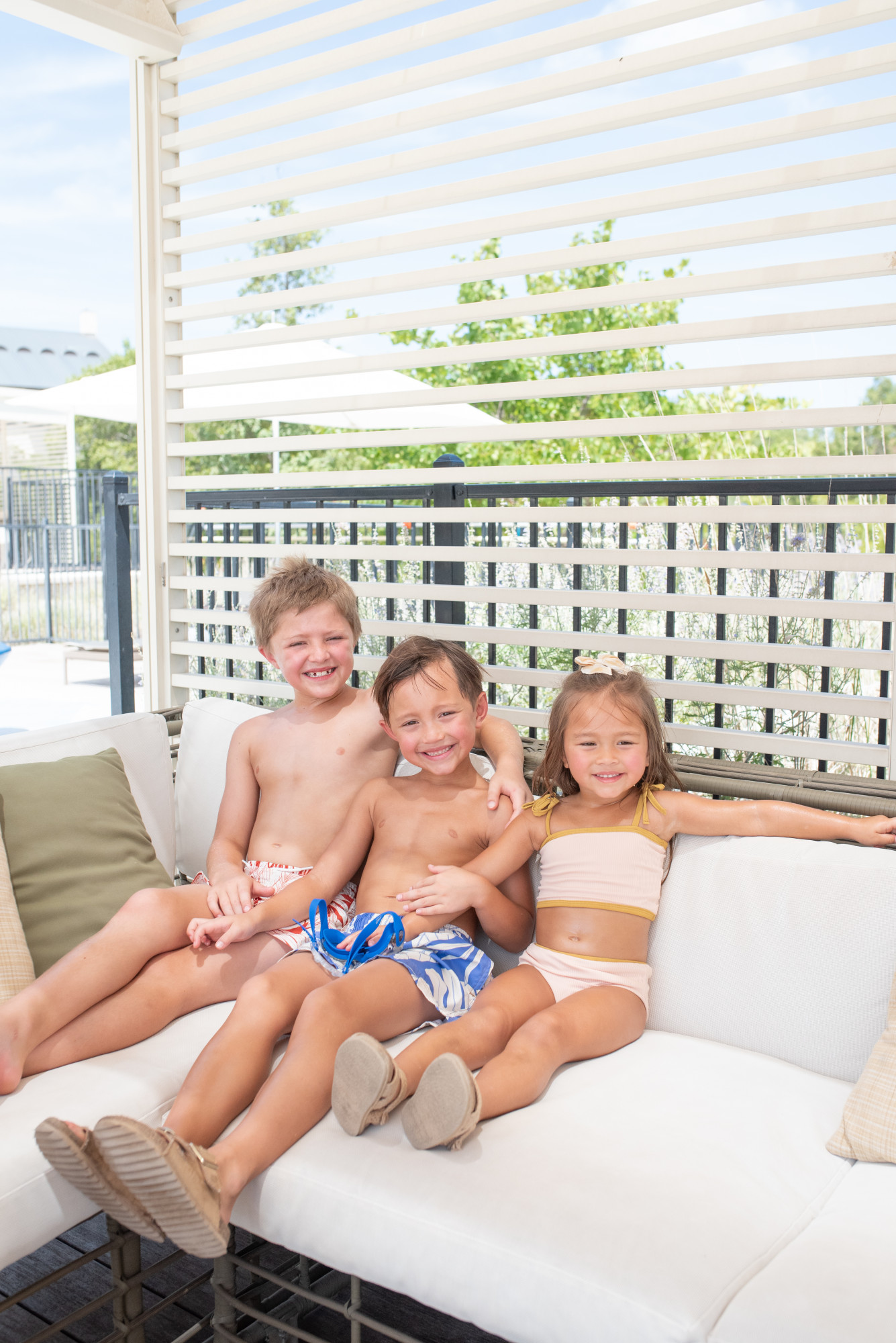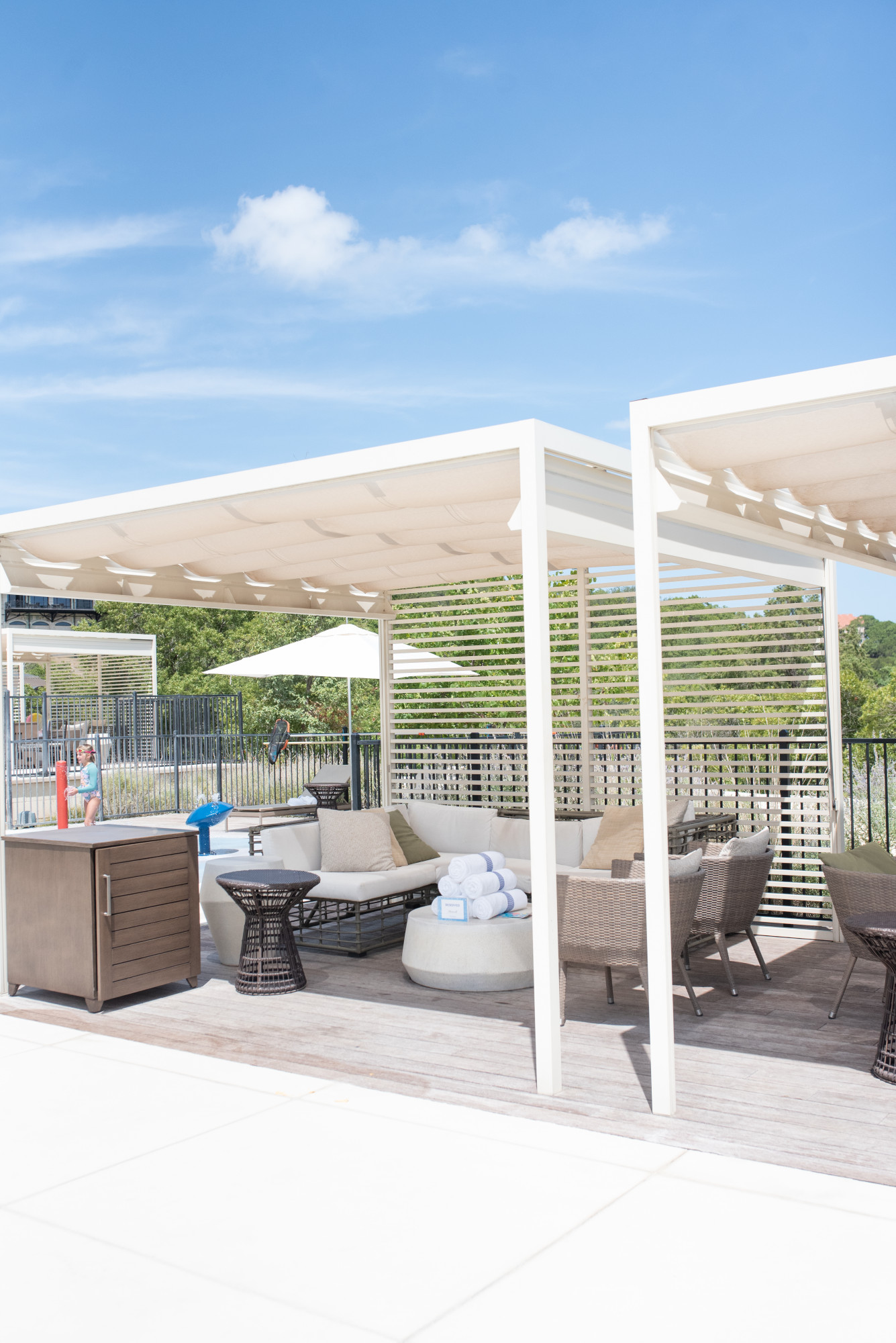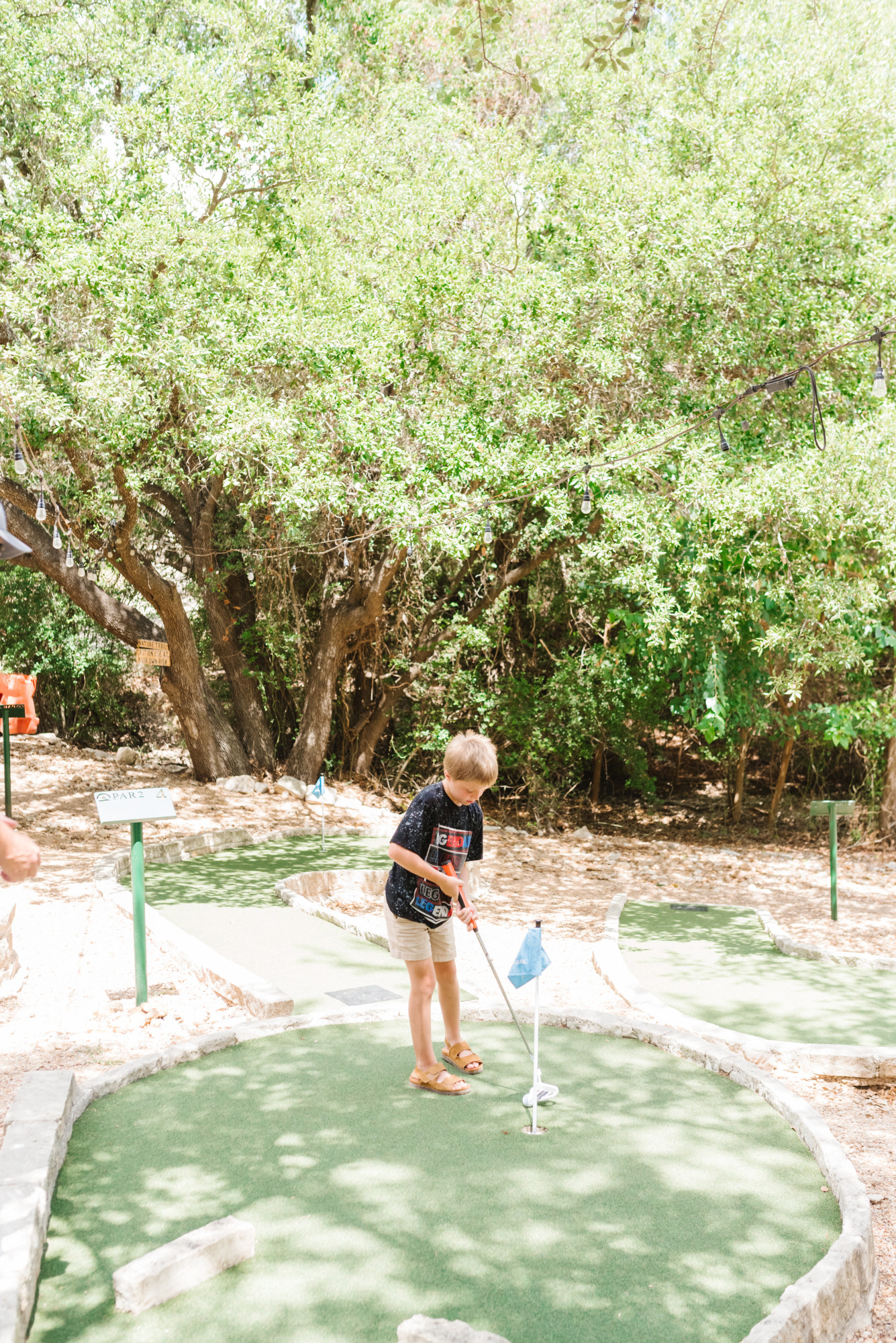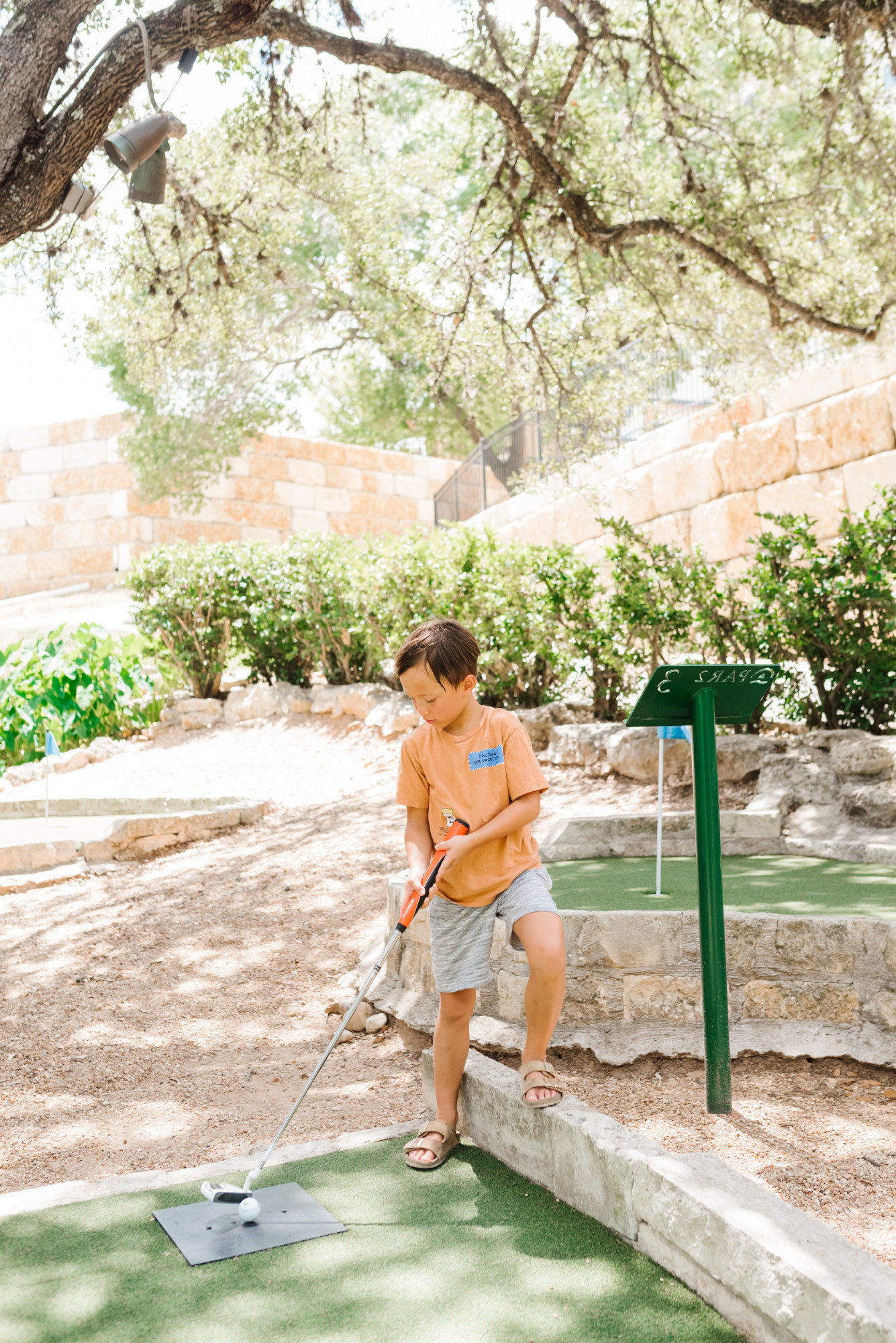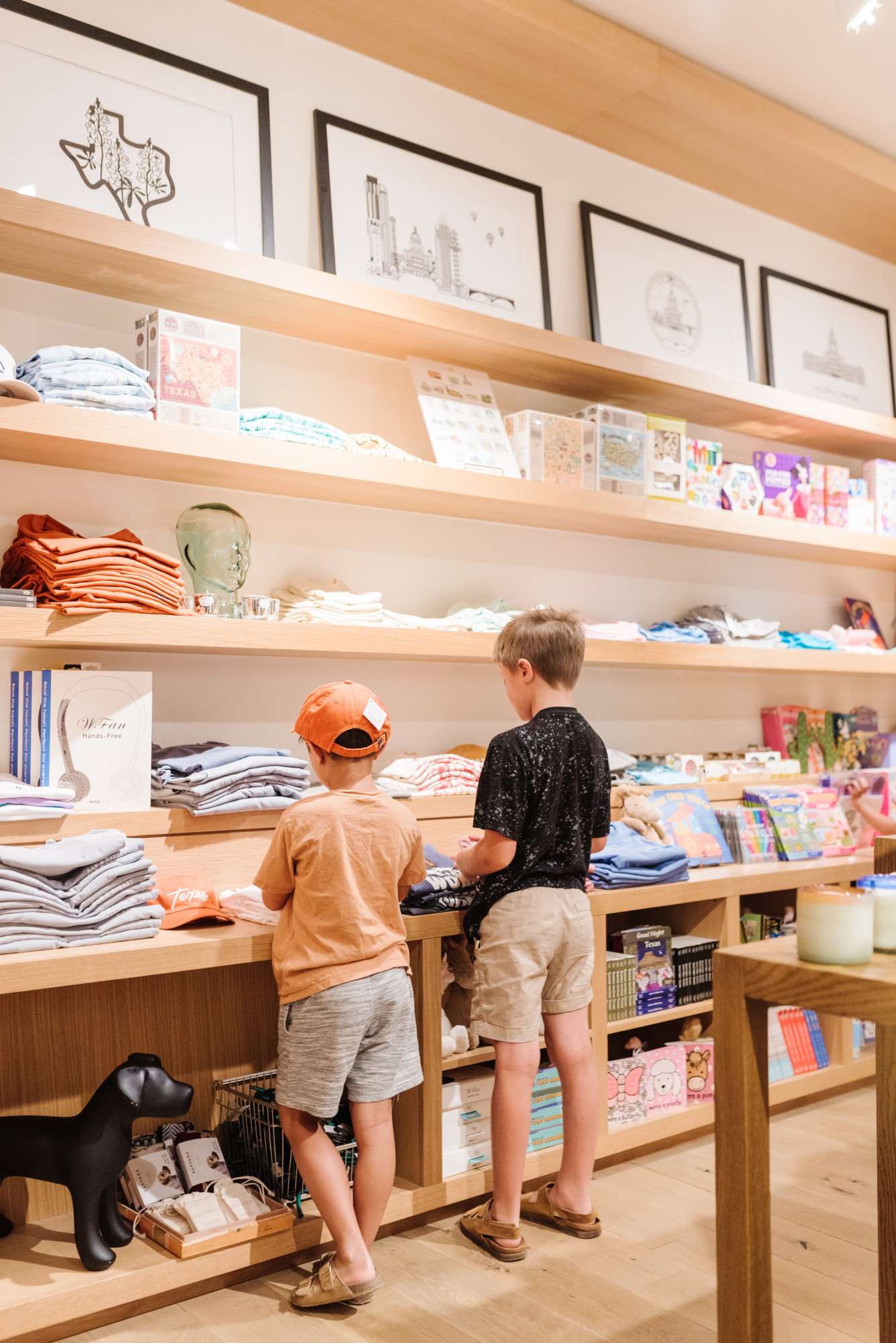 The beautiful thing about Texas is that there are many places that you can travel to within the state. That means tons of road trips! We love visiting the Austin area and we were set on going one last time before the school year started. This past April, Tommy and I were dying to get out of Houston and have heard so many things about the Omni Barton Creek Resort. We did two nights in April and immediately feel in low with the slow pace life here. We ate on site, sat and enjoyed the view, and swam.
We planned another visit last month and it was even better. It was warmer this time so we spent our afternoons at the pool area, where there are 3 pools and a splash pad area for the little kids. We were able to get a Cabana and really enjoyed having a space to ourselves to relax, allow the kids to nap, and grab lunch.
Tommy was able to go golfing and to both of our surprises, he LOVED it. He enjoyed being out there with his friend for 4 hours. The golf courses here are incredible and well known. Tommy was able to rent club here so we know he's going to be getting his own pair soon.
Whenever we travel with the kids, we prefer to do as little driving as possible once we're at our destination. We were here for almost 3 days and never left. Everything we needed was on site, including coffee and food. We ate at Crenshaw Bar & Grill again and the shrimp and grits will forever be my favorite. They serve delicious American food that's delicious. We woud grab snacks at the coffee shop inside and even breakfast on our last day. We tried out the breakfast buffet and I was really impressed. They had a huge variety to choose from and the kids went to town. We decided to grab dinner Blind Salamander one evening and the mood is more intimate formal but still casual for a big family. The dishes were amazing, I grabbed the curry salmon and it was probably the best salmon that I've ever had.
During our 3 days there we were able to rent the tennis courts to play pickle ball, which was our first time playing.  I can understand why it's such a popular game, It was really fun and easy for anyone to pick up. The kids were able to go put put which had tons of holes, go on a nature walk, make smores, play on the lawn, and swim. We were definitely entertained the entire time.
The drive for us was about 3 hours and we can't wait to be back. It's definitely in our top 5 must places to visit in Texas. You can also check out all their activities and book here.