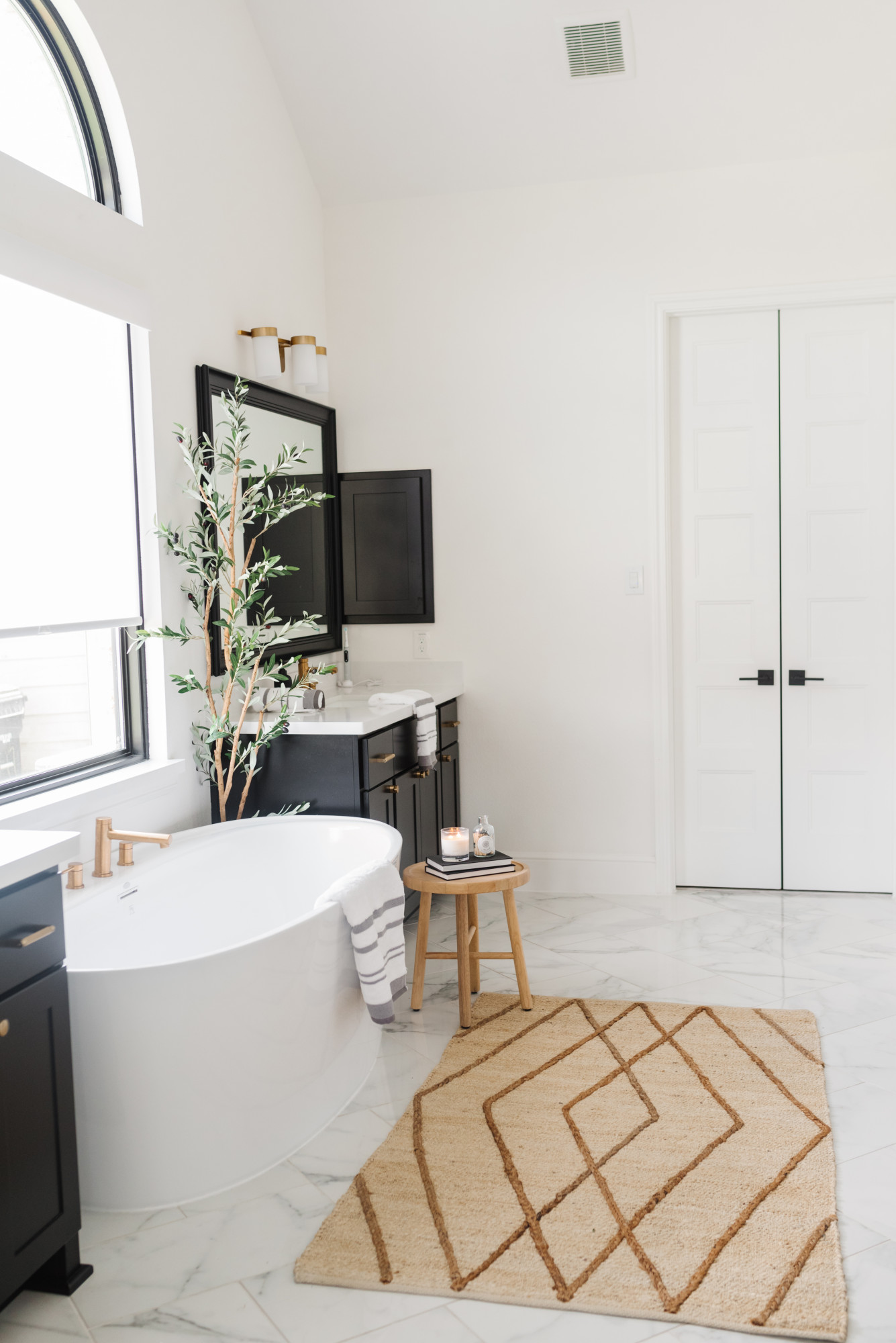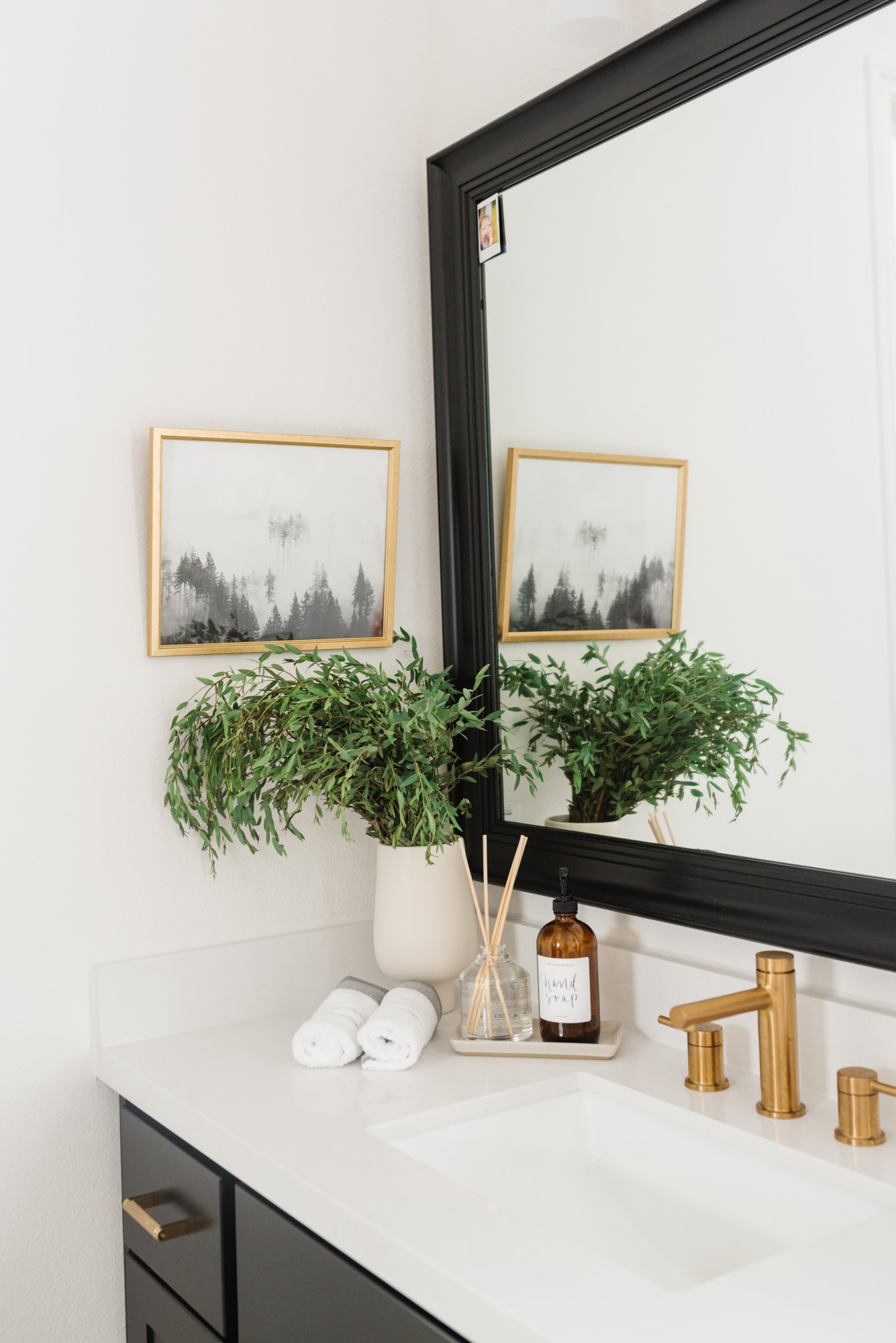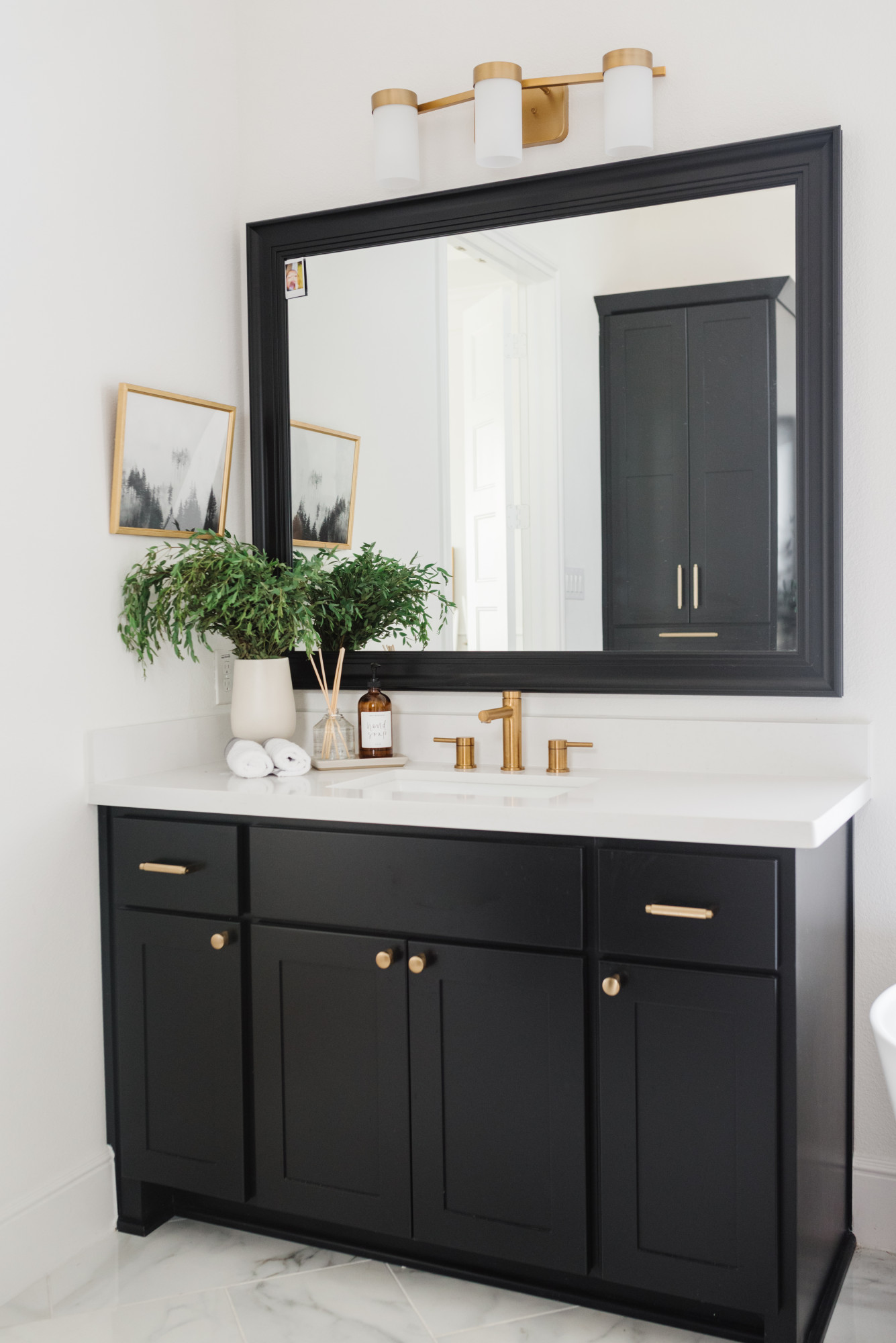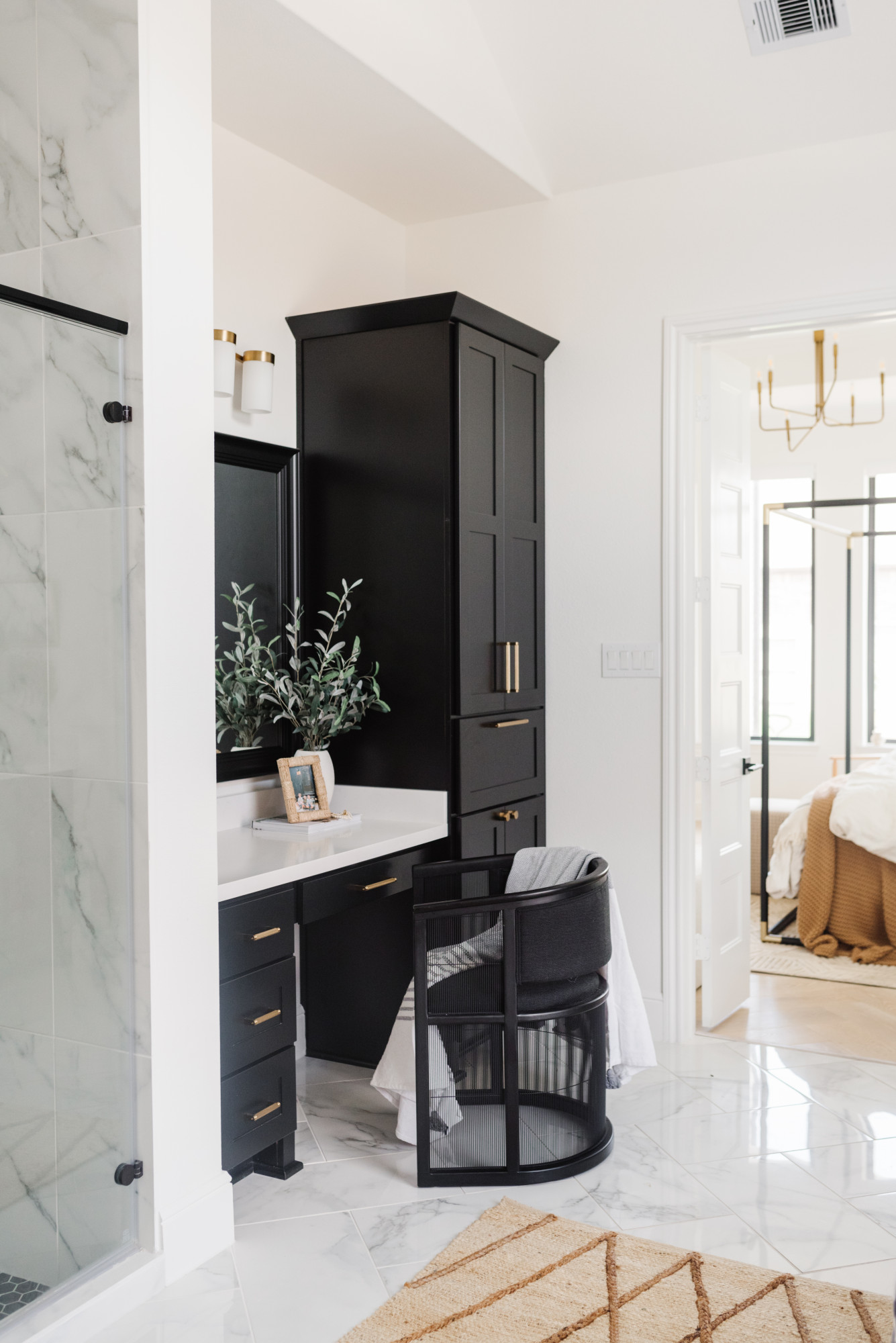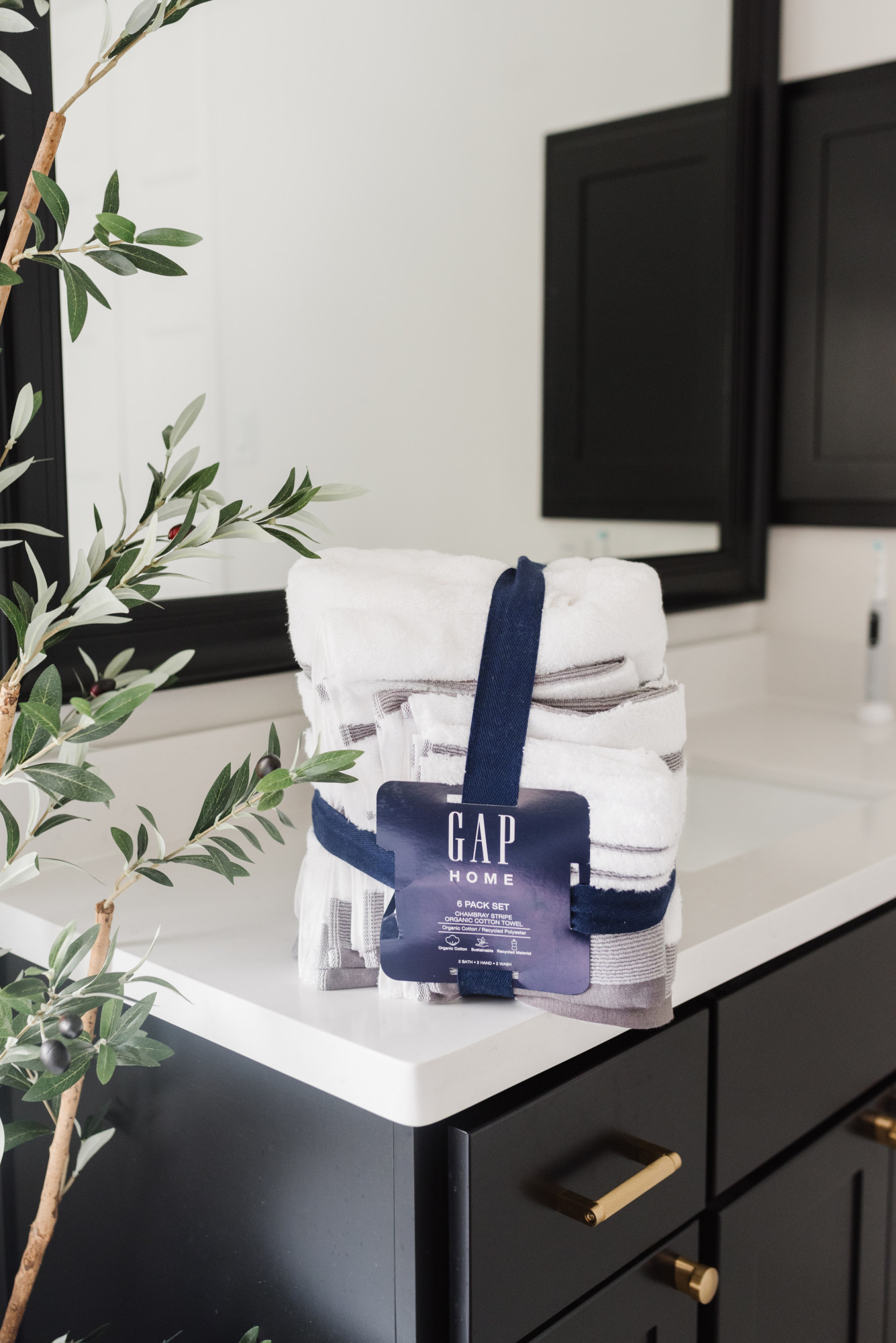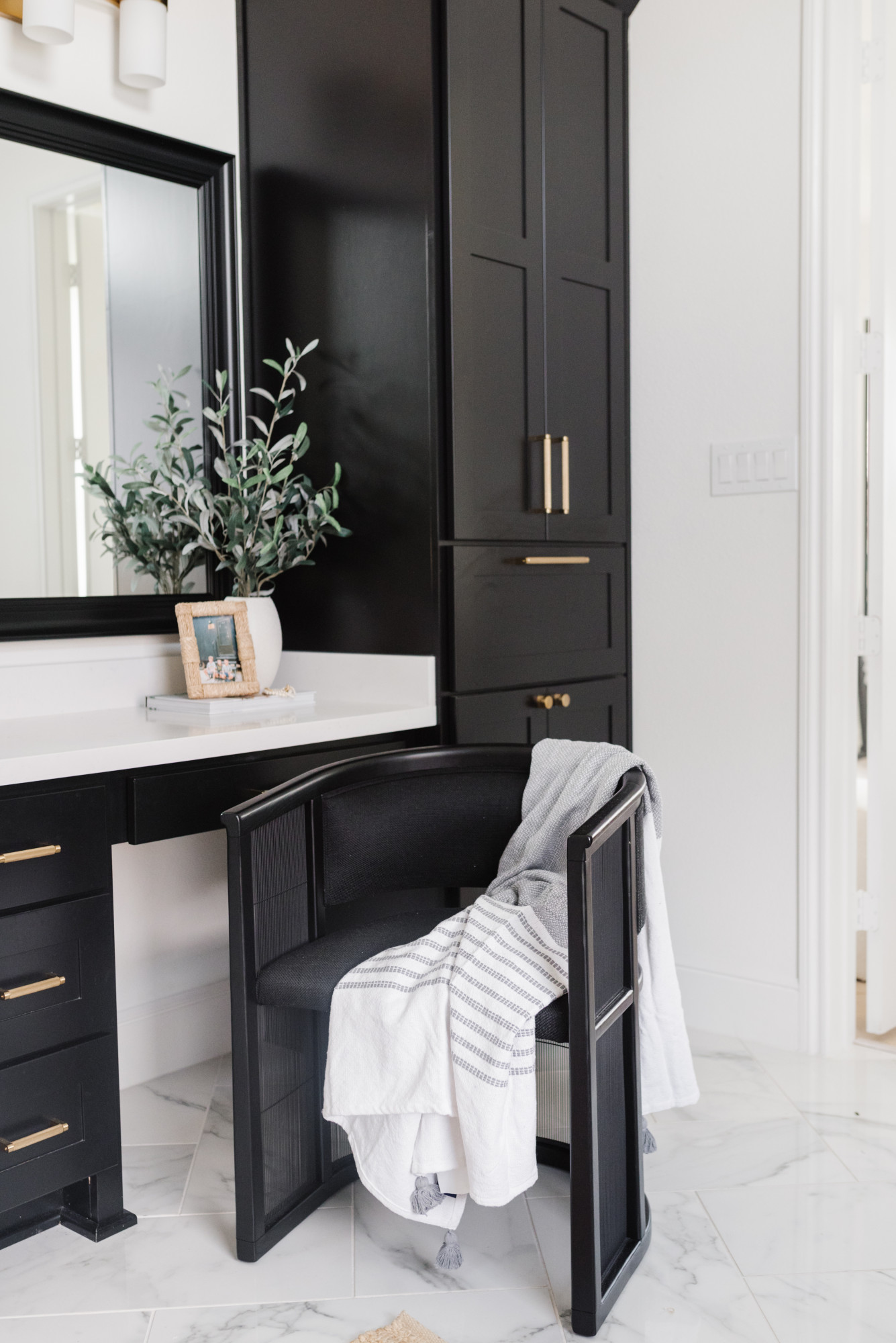 Welcome to our transitional bathroom! When we designed our master bathroom, we choose more modern finishes; the black cabinets, bright gold hardware, and marble flooring and tile. Modern spaces can feel a bit cold, especially if there isn't any decorations. We use the bathroom through the entire day so it was time to bring some warm touches to this space.
The color palette that I use throughout majority of my home consist of black, white, and natural tones. I'm always browsing Walmart's Home Decor and founds the perfect pieces to make this bathroom feel lively. First things first, bath towels! I'm sure our bath towels are from our last house so it was time for some new ones. This 6 pack of Gap Home Bath Towels from Walmart are plush and comes in a variety of stripes and solid colors. It has 2 full size towels, 2 hand towels, and 2 small face towels. The entire set is less than $30. I also ordered this gap throw blanket for my vanity area.
Rugs can change a space up entirely! With our bathroom colors being very black and white, I knew a jute rug would be best for our bathroom. I absolutely love it and feel that it ties everything in together. It comes in a couple of similar patterns and sizes. This rug is for decorative purposes, we have floor towels that we use for when we get out of the shower or tub.
With our bathroom, we will always have candles and I love the candles and matches that they have from Walmart. I usually opt in for a cotton, linen, or a light scent that's in a clear glass, like this one.
We threw this olive tree behind the tub and I love the touch out the outside in our home. Greenery usually brightens up a space and brings that natural element to it.
I absolutely love how the bathroom turned out and am thankful I was able to completely change with space with a couple of home decor pieces!
*Thank you Walmart for sponsoring this post. As always, all opinions are my own.