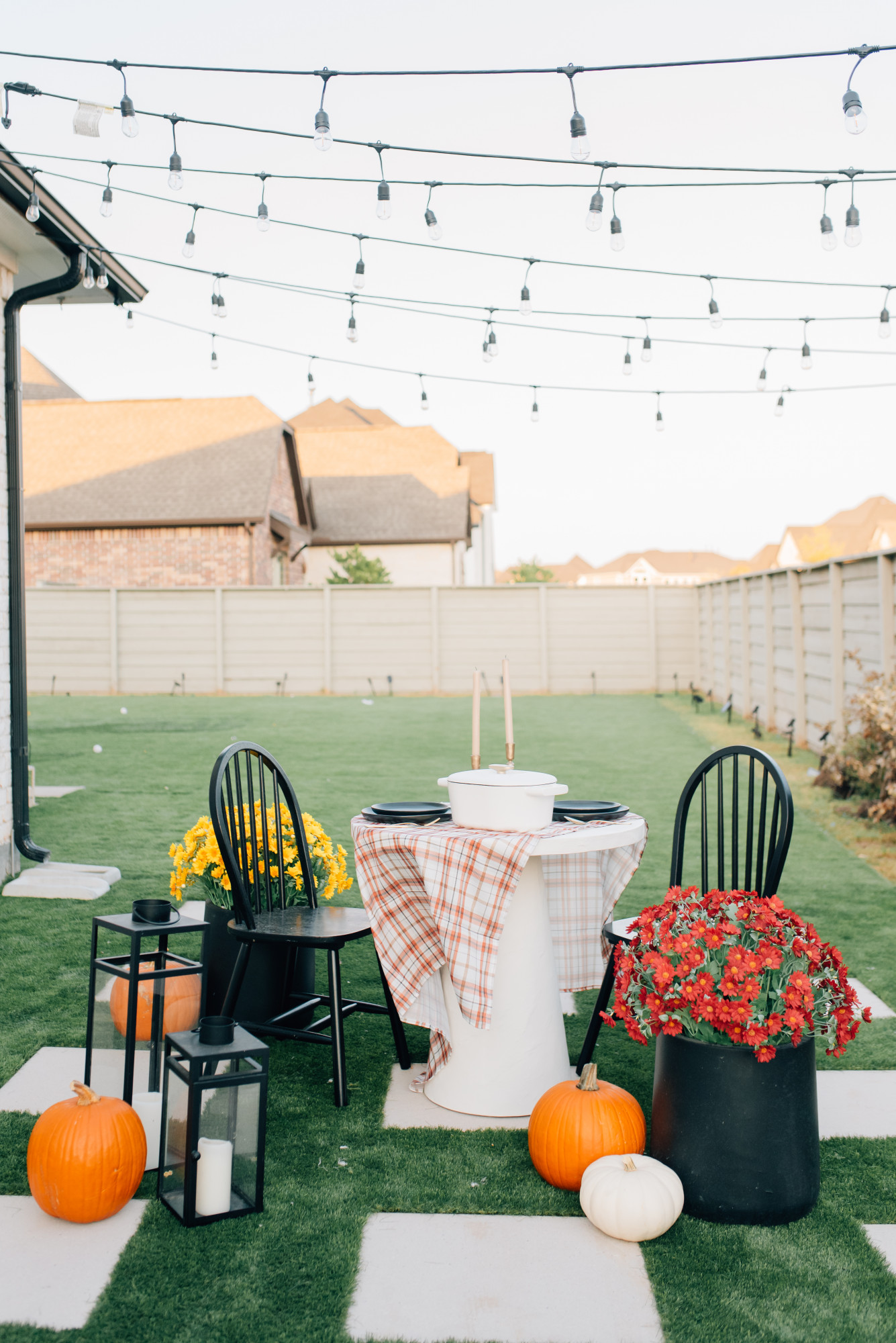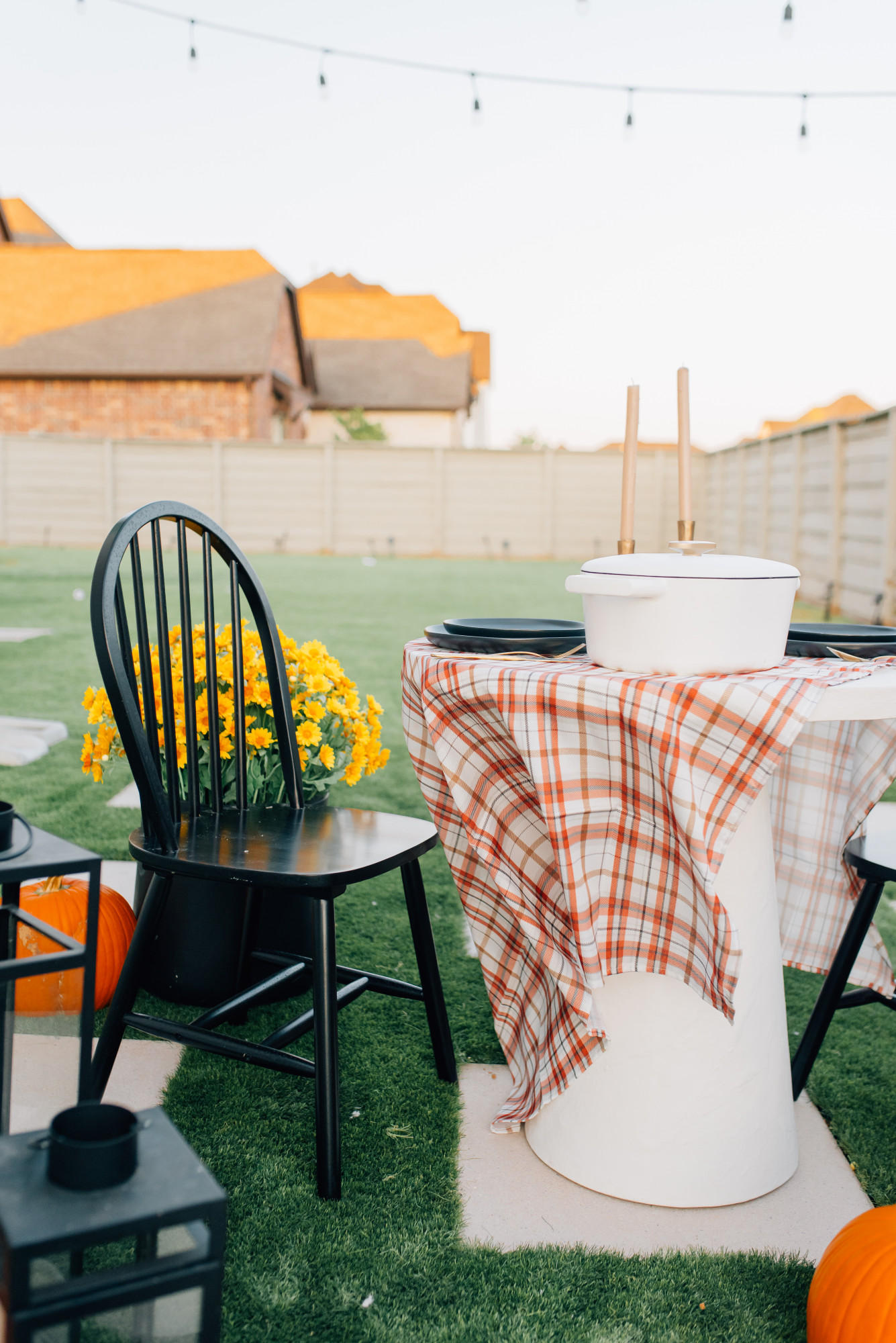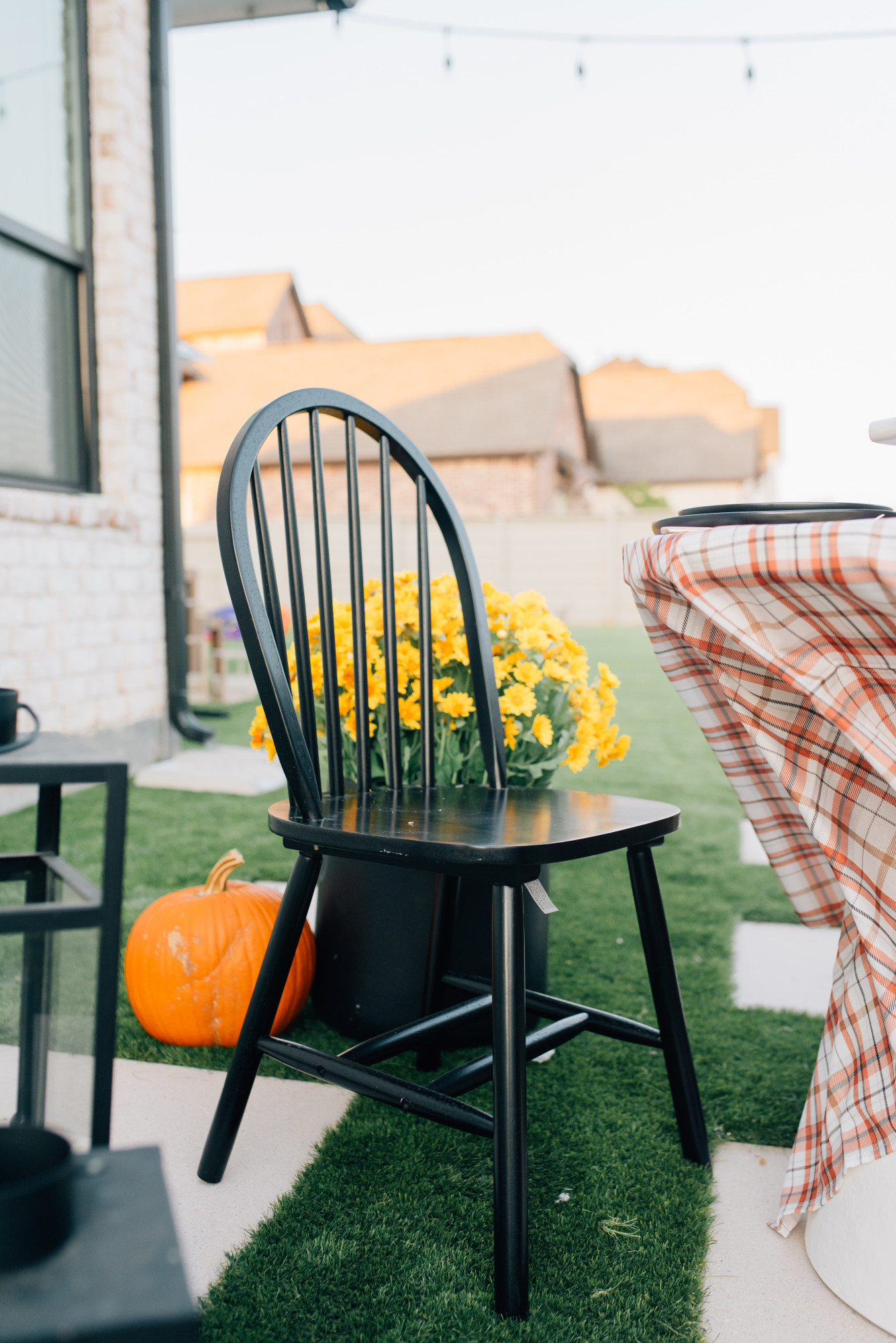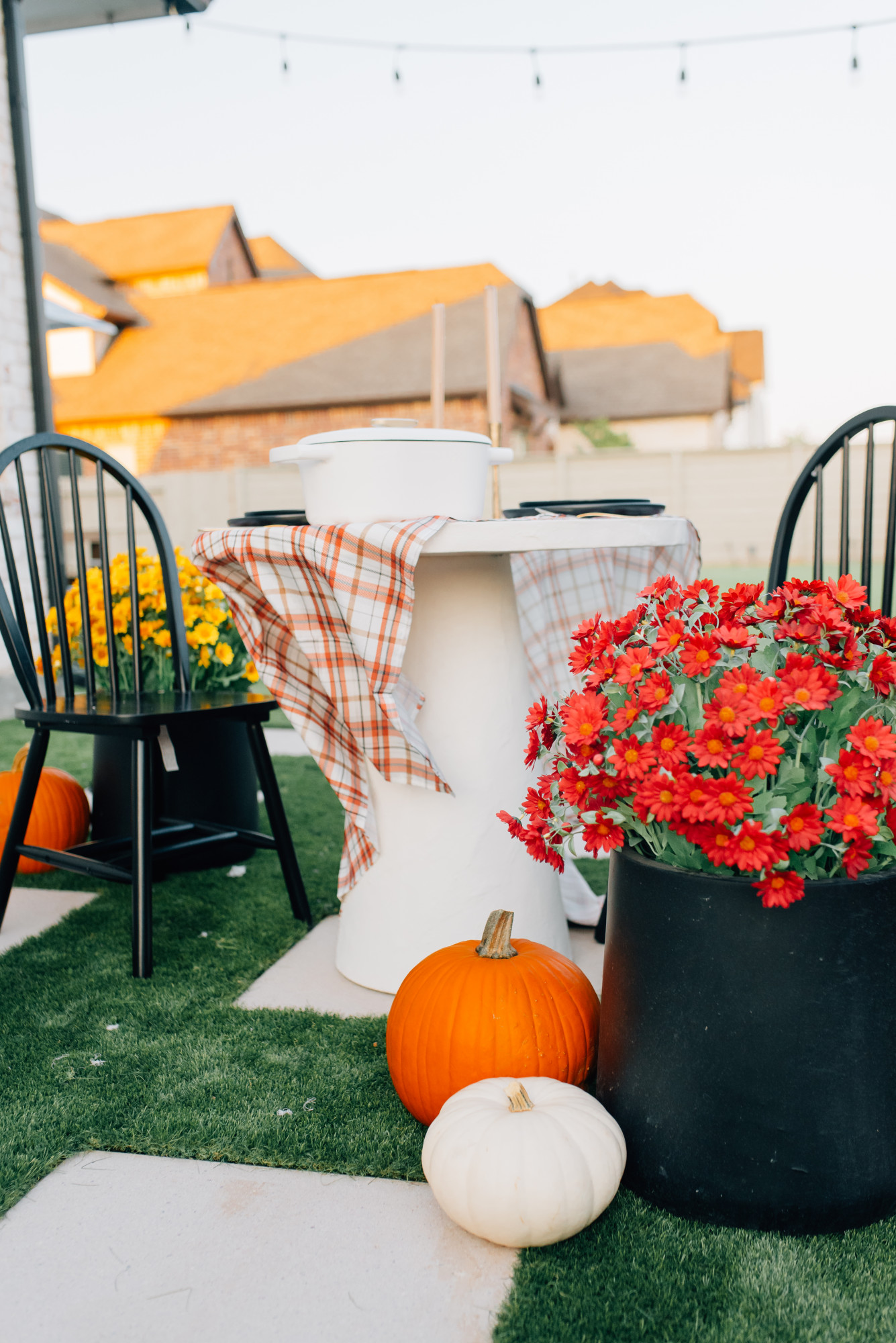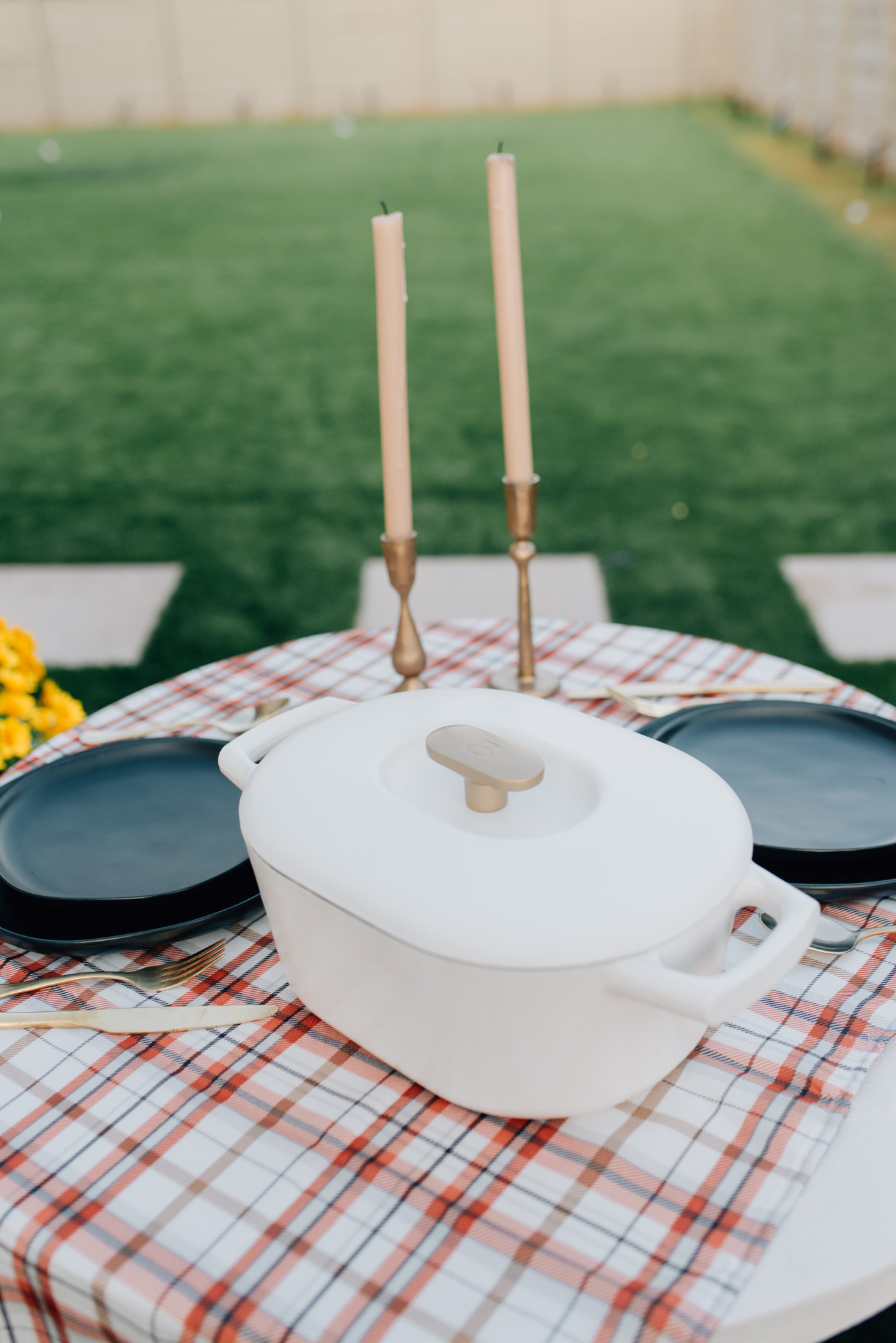 We finished out our side yard last month and I'm so happy with how it came out. This space was made for a cozy night around a fire, a reading space, or even an intimate dining area. Tommy and I try to go on more date nights but between school, work, the kids, and everything in between, it's hard for us. It has been a few months since we've had time for just each other so I thought it would be sweet to bring the date night home to us.
We were in need of new furniture in this area and Walmart had just the right low price. These are made for indoors but we bring them out occasionally to the back yard. We were able to assemble both chairs in under 30 minutes so that's a huge bonus. To give this space a fall theme, I ordered this table cloth and black dinnerware. An easy and simple way to decorate a table is by using a beautiful table cloth. I love that it's simple but adds a fall warmth to it. When it comes to cookware, Walmart's Drew Barrymore Beautiful line can't be beat. Not only is the entire collection aseptically pleasing, they are great quality, cook well, and at amazing prices. This dutch oven cast iron can be used on the stove top and oven. It's great for soups, casseroles, bread, and more. It's very sturdy and heavy too!
This time of the year is a time where we tend to host more, be with family, and create those moments that we remember for years and years. We've become the hosts in my family so having these fall decorations and pieces will serve us well. This was a simple but memorable way for Tommy and I to have our fall date night.
*Thank you Walmart for sponsoring this post. As always, all opinions are my own