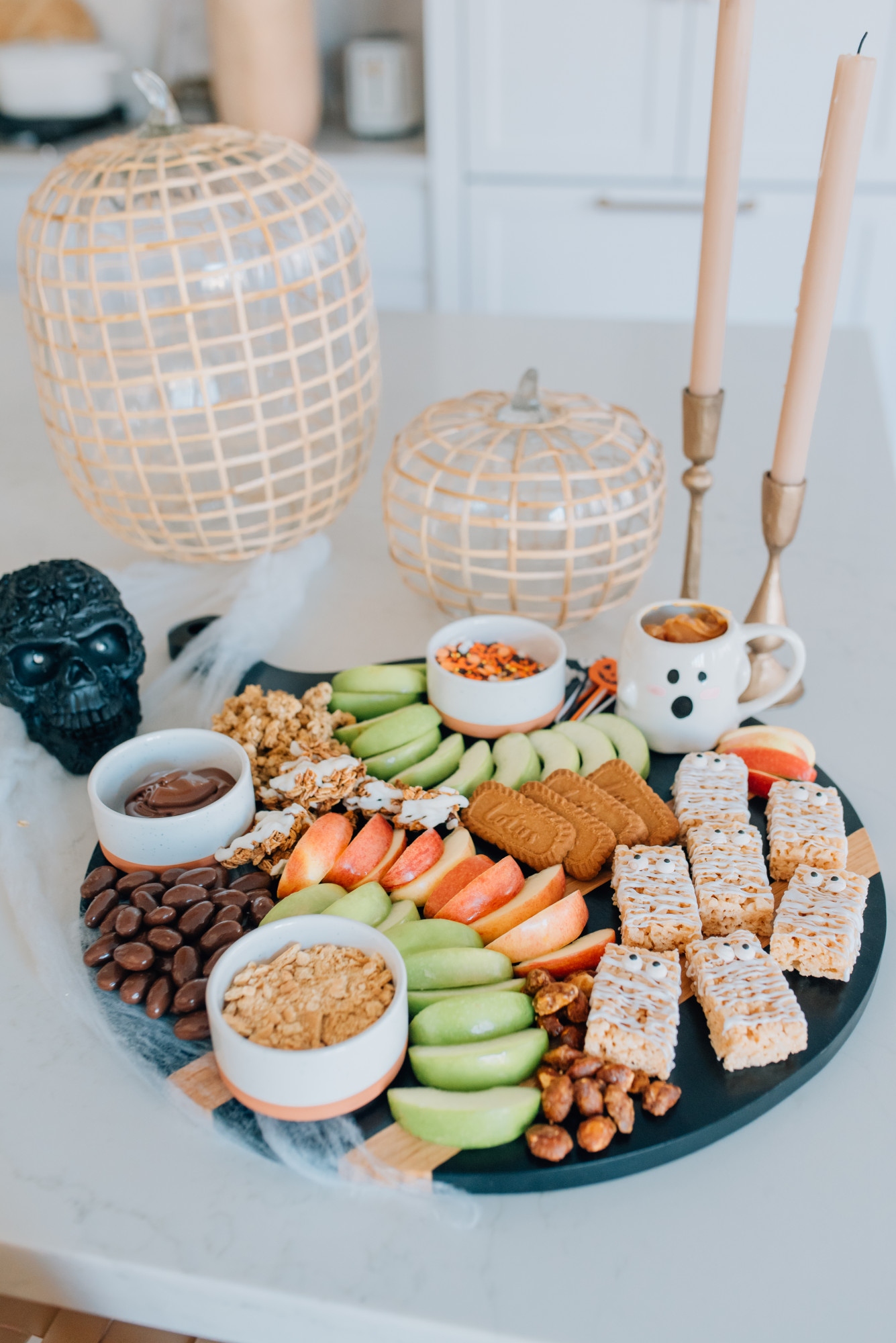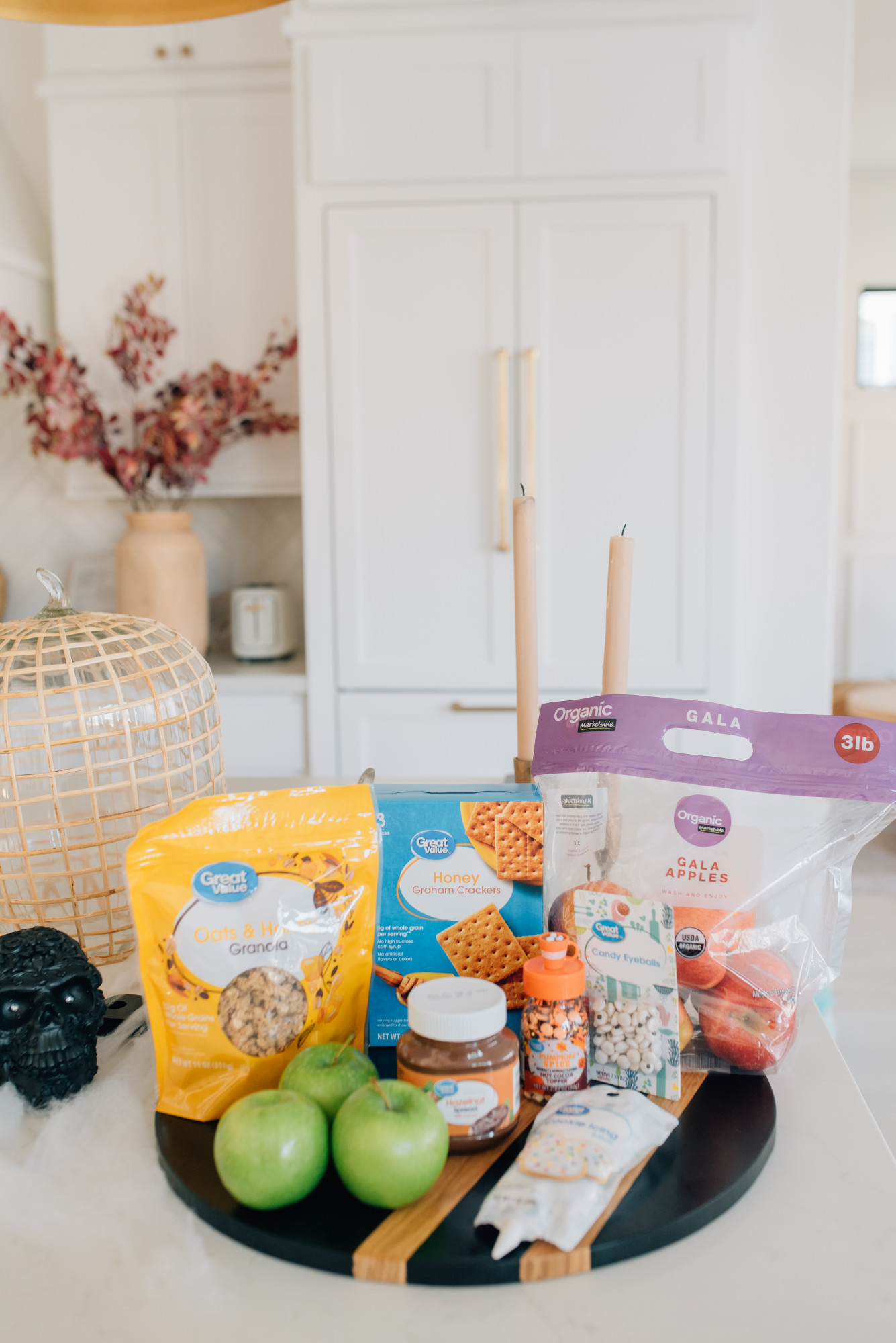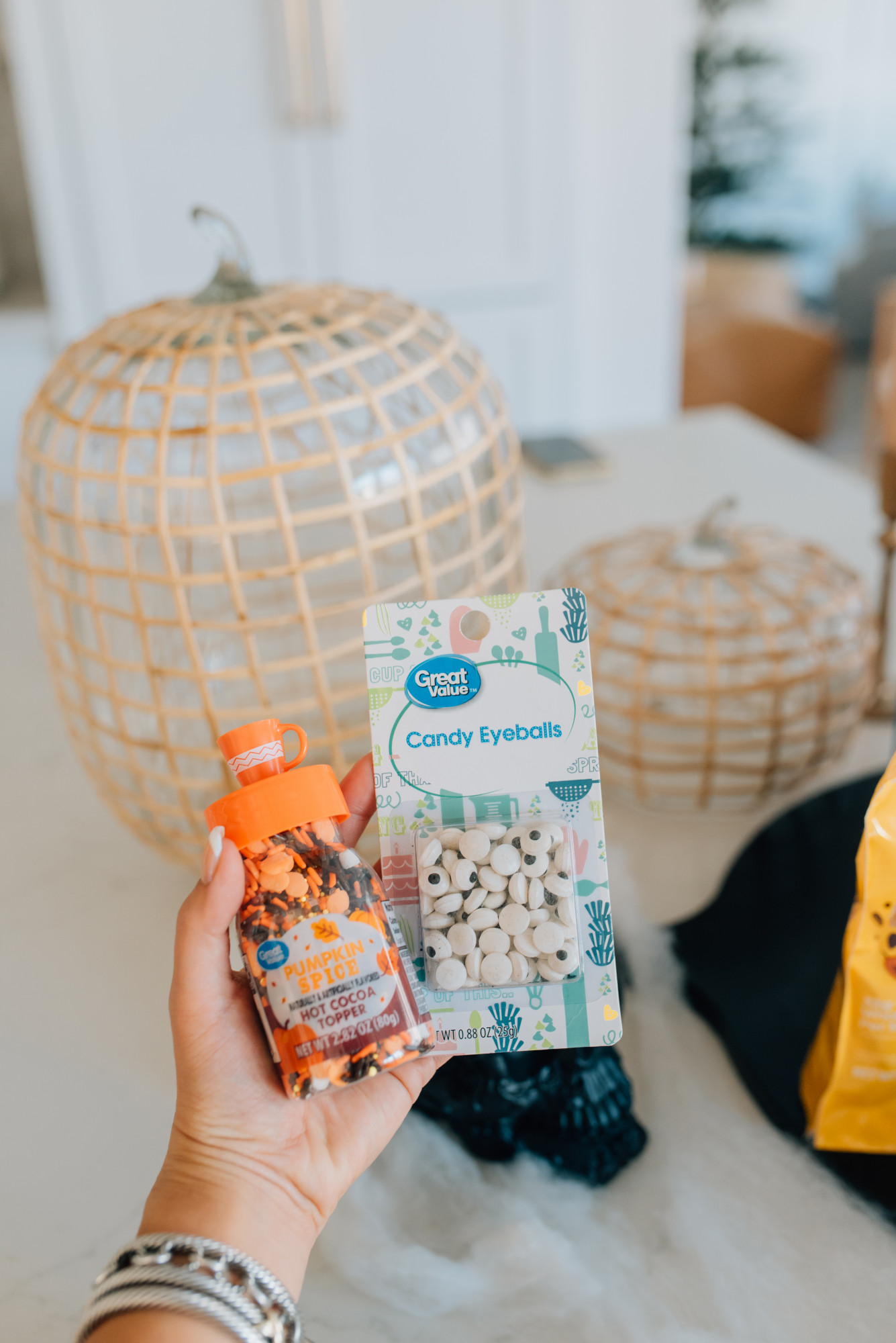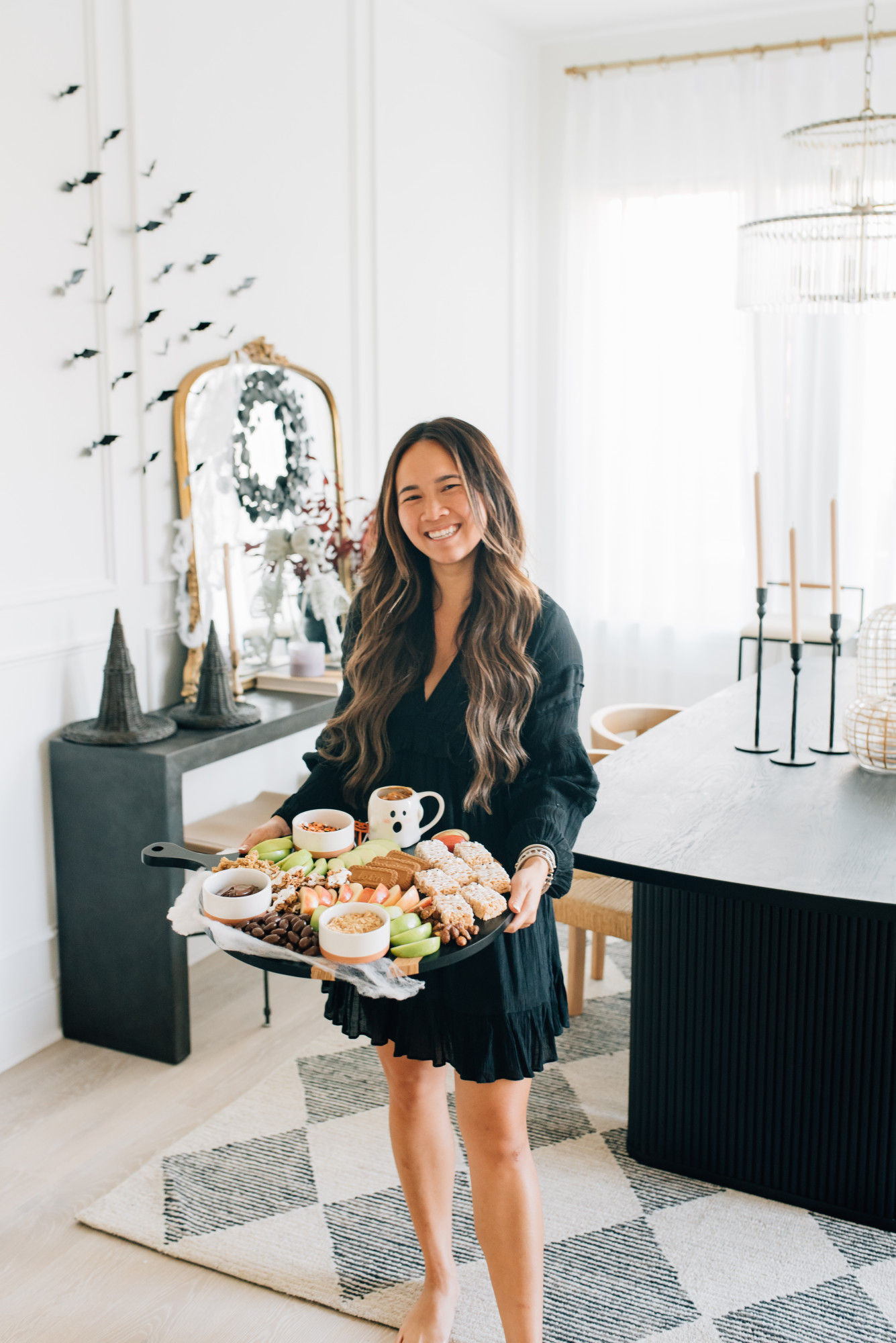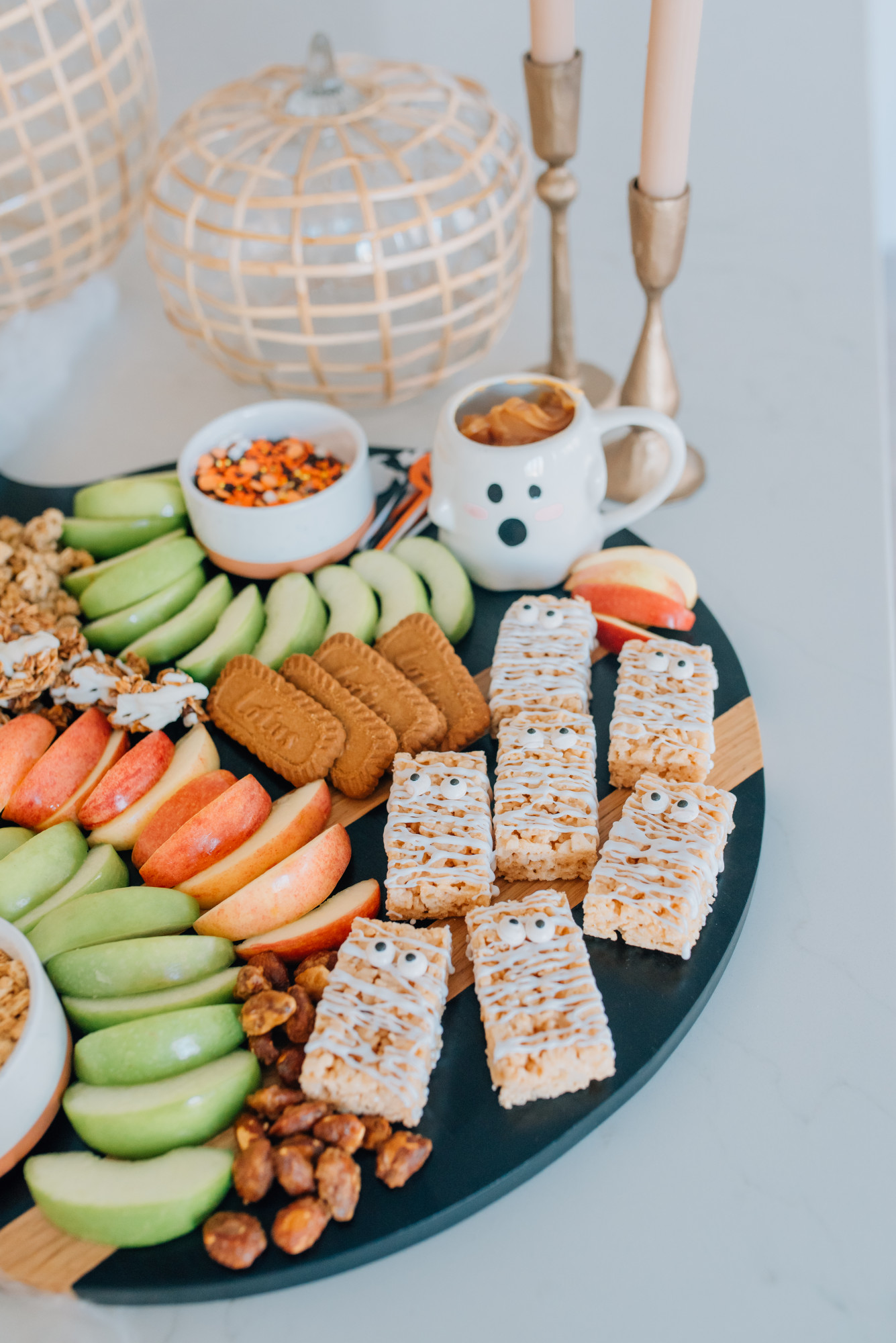 Patting myself on the back because this Halloween Apple and Snack Board came out so well and was a hit with the family. Halloween is approaching soon so everything that we're doing is Halloween themed. I've been wanting to create an apple board and this one is so easy to recreate. These boards can seem intimidating, but this took me less than 30 minutes to create. My biggest tip with creating food boards is to spread everything out and add food in sections. Don't overthink it!
I was able to grab all of these at Walmart and when it comes to fresh groceries, low prices, and all those essentials we need daily, Walmart is our spot! Walmart has tons of Walmart brand food, snacks, and everyday essentials at great prices! This time of the year most of us tend to shop more with buying gifts, hosting family over, and decorating, so I appreciate that our everyday needs are at Walmart. I was able to grab all the fresh apples, nuts, dipping, and sweet treats there. This board cost me less than $25 to do and when it's a dessert that feeds our household of 7+, it doesn't get better than that. 
What really made this a Halloween themed board are the rice treats. I drizzled white icing over them and added the 2 mummy eyes. The kids loved dipping the apples in the toppings and seeing what combination tasted the best. Here is what I used to make this board! 
WHAT I USED TO MAKE MY APPLE & TREAT BOARD!
-Apples 
-Rice Treats that I drizzled icing over and added eyes 
-Cookies
-Chocolate Almond 
-Toasted Nuts
-Crushed Graham Crackers 
-Sprinkles
-Caramel
-Hazelnut Dip
-Cinnamon Oats
*Thank you Walmart for sponsoring this post. As always all opinions are my own