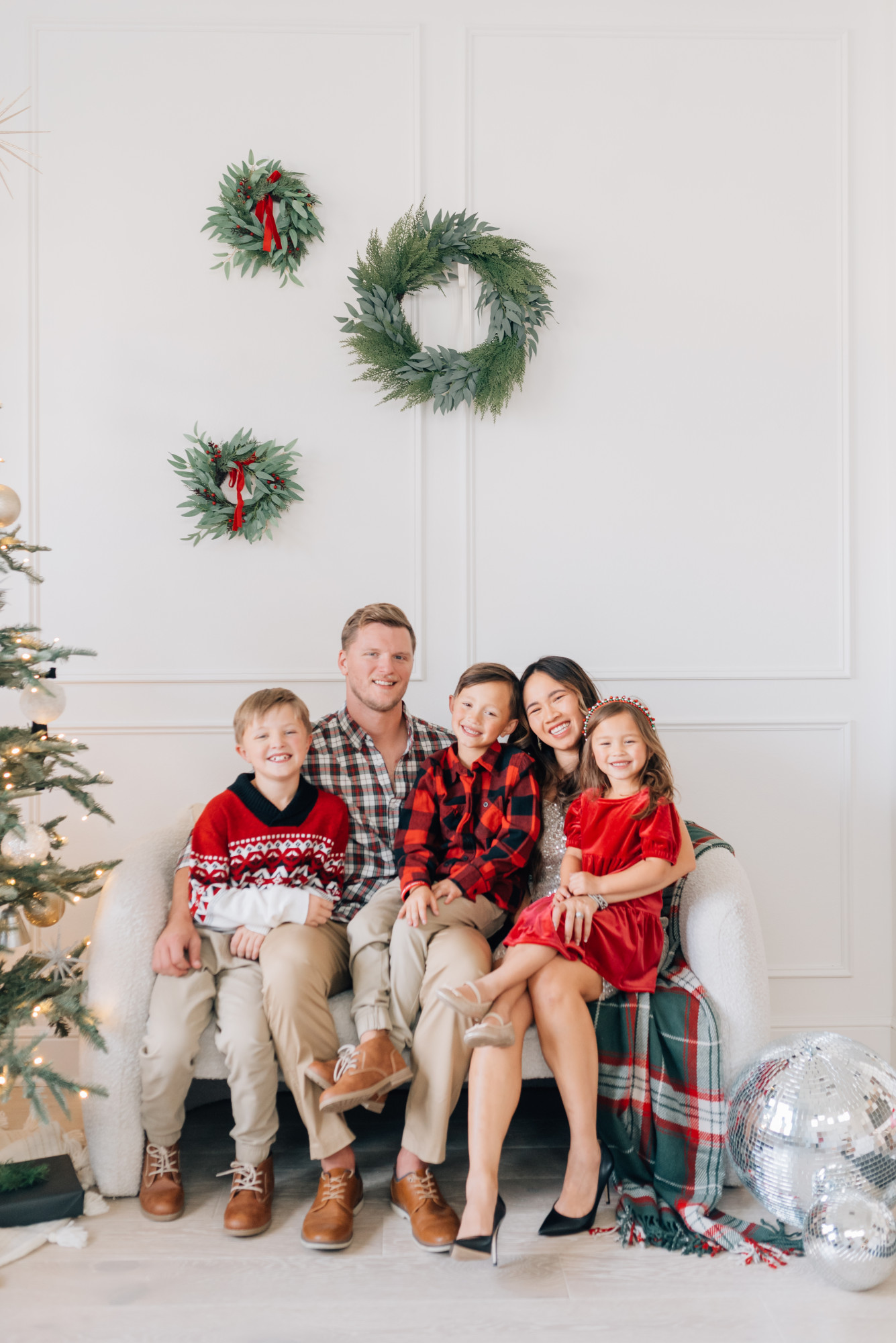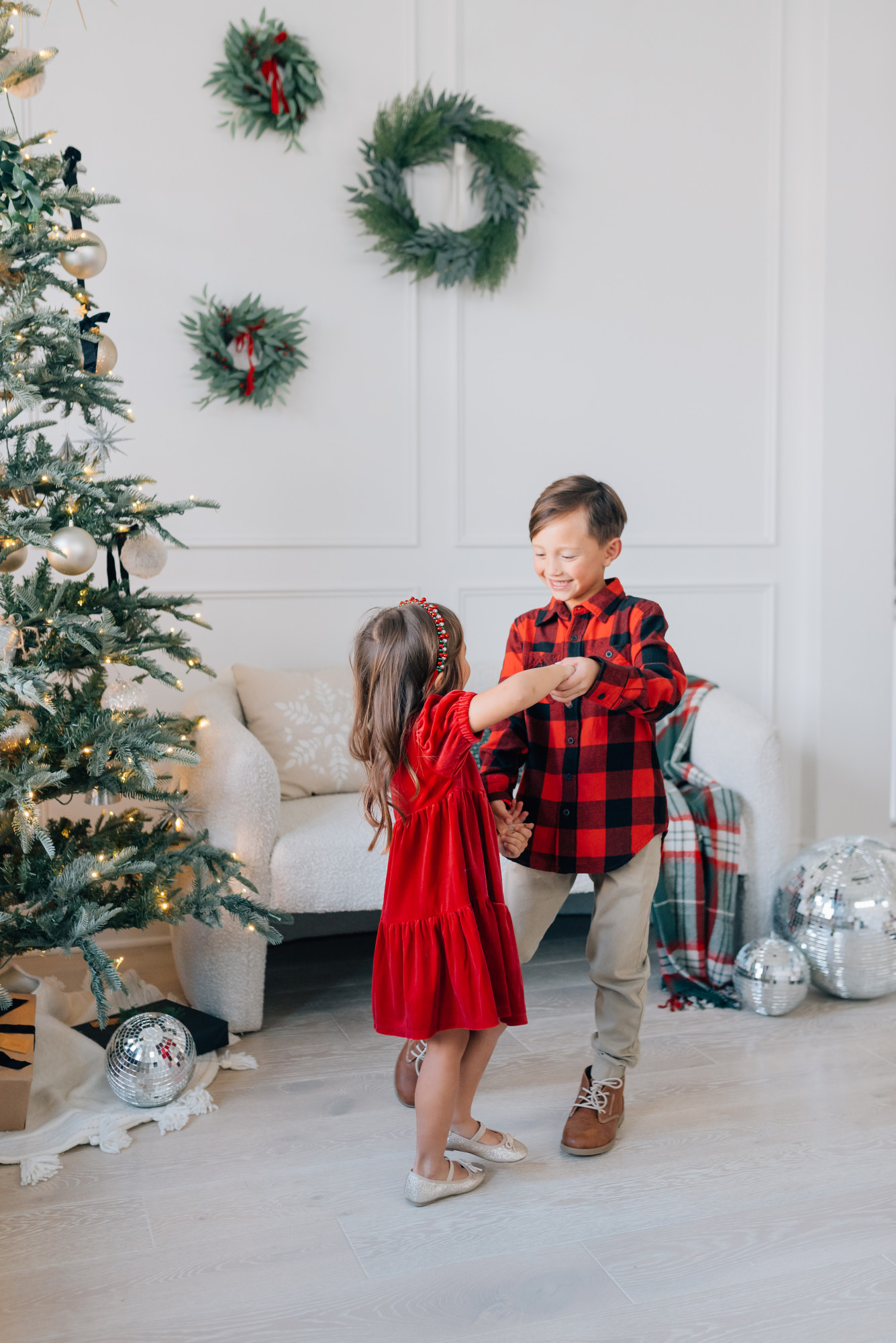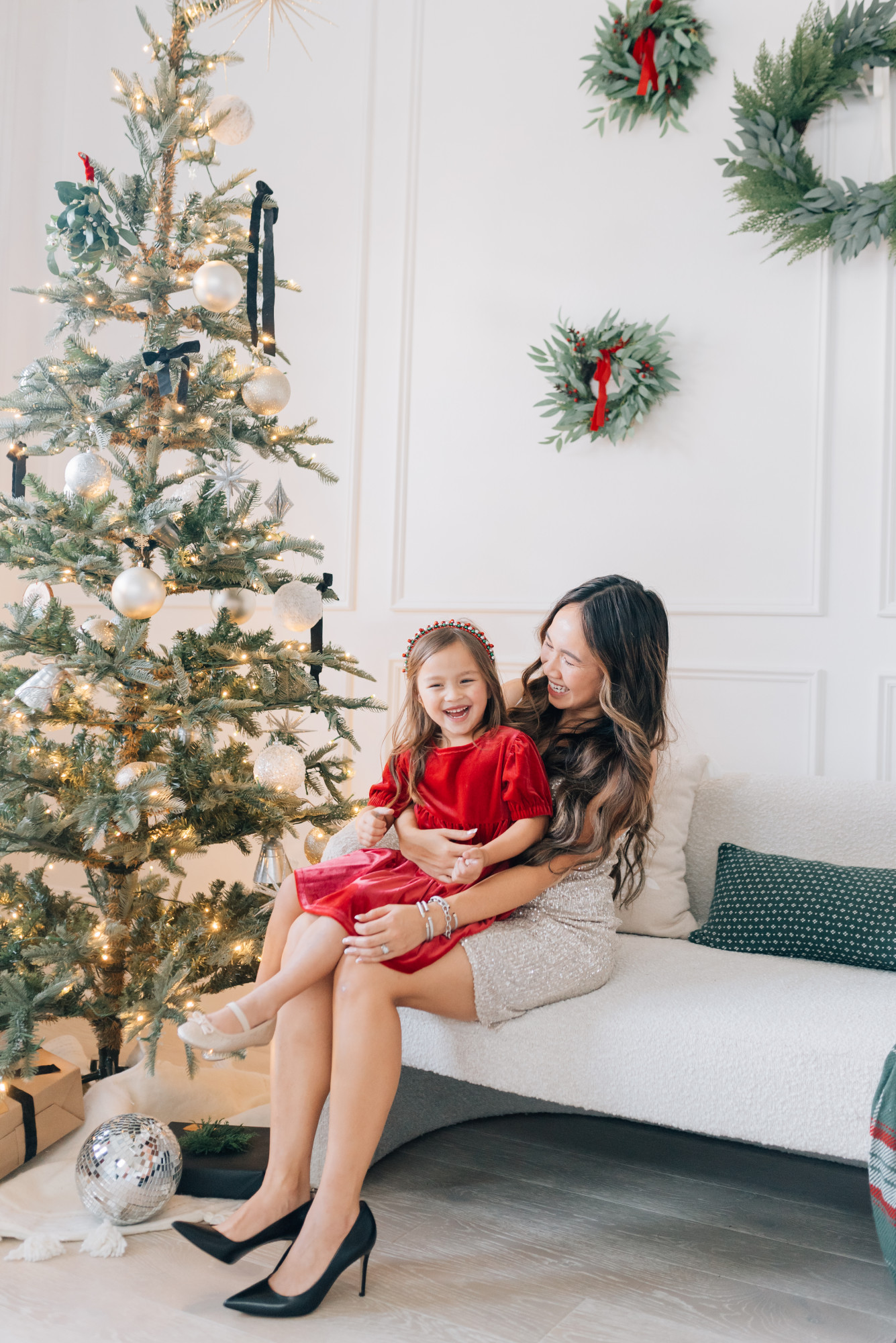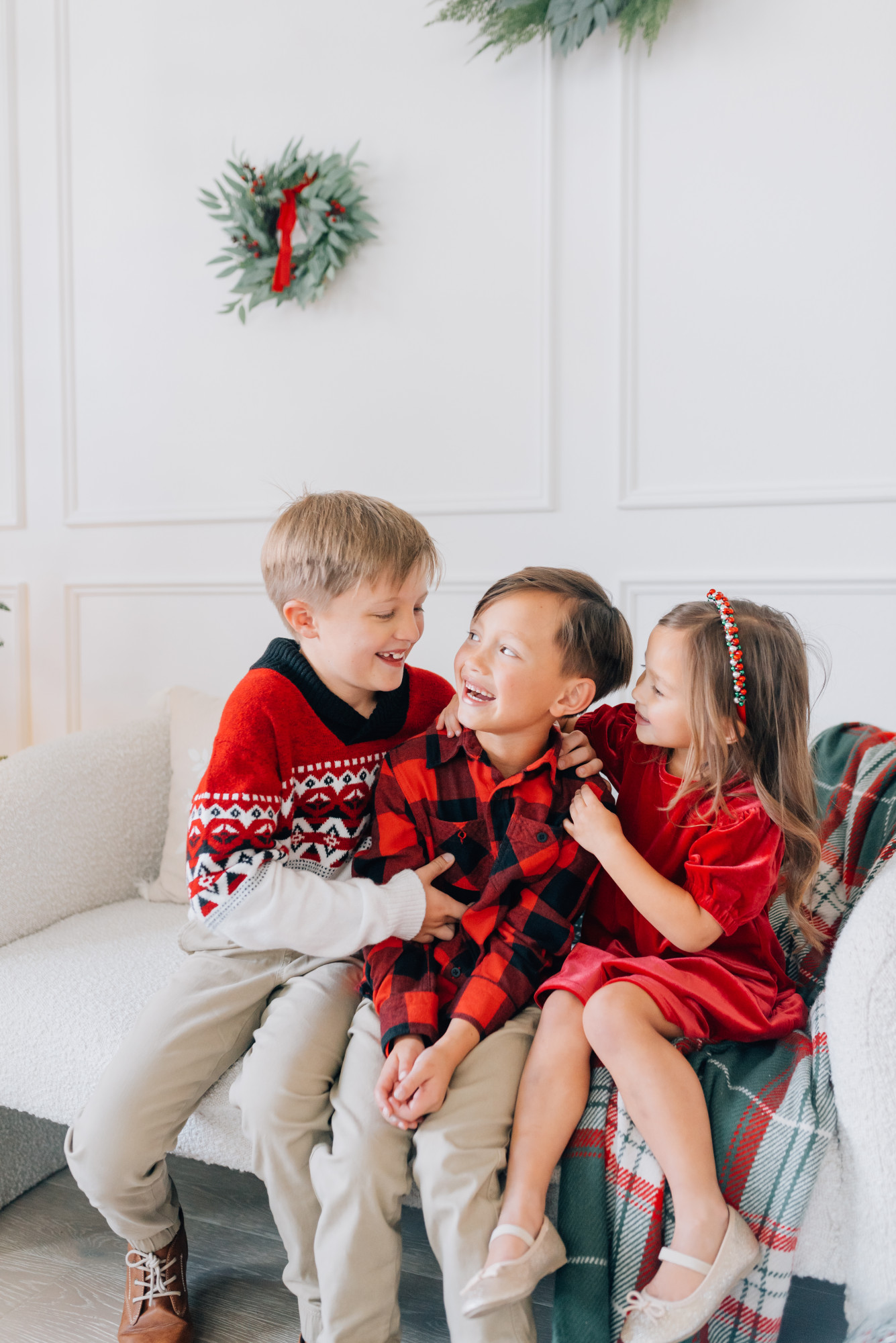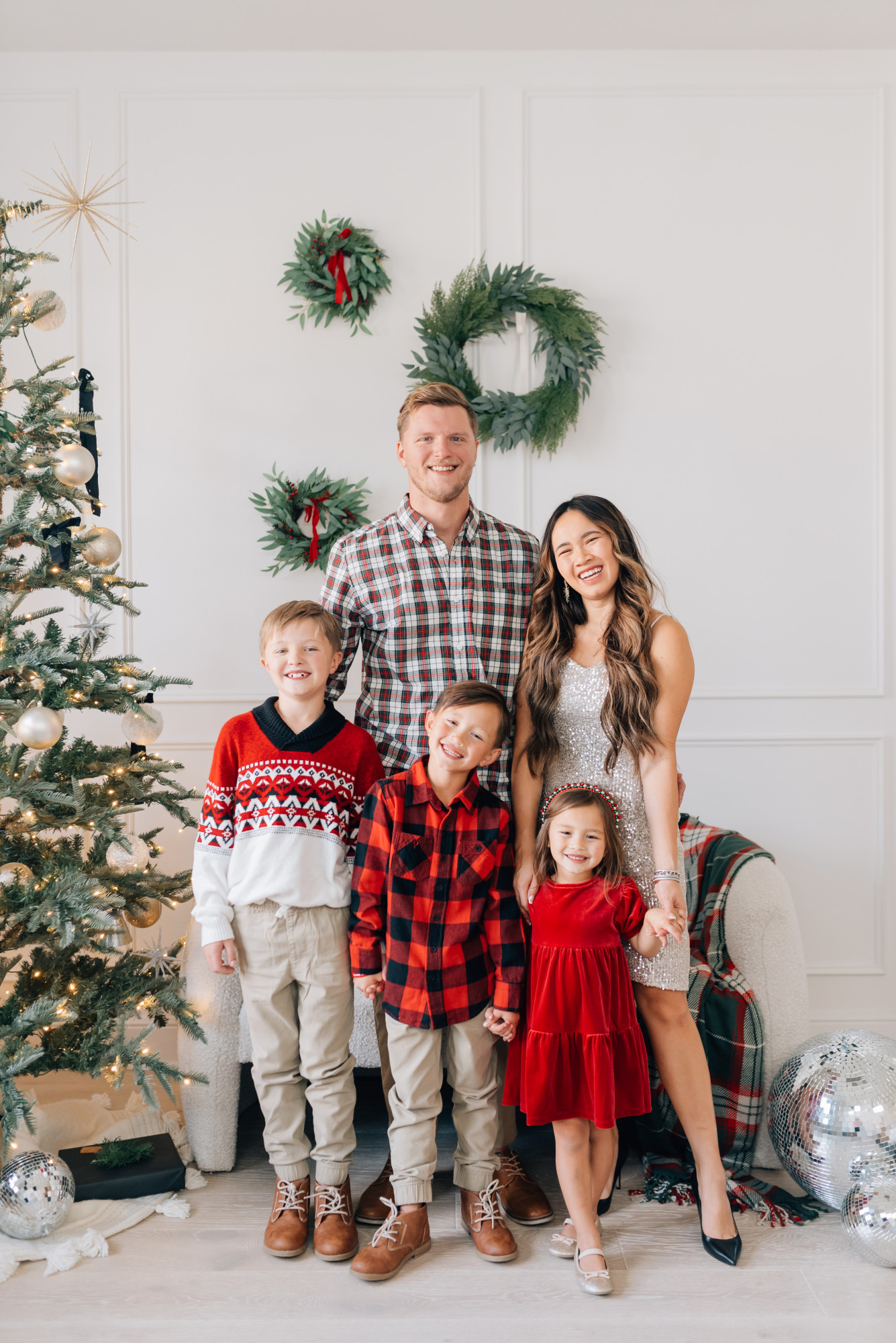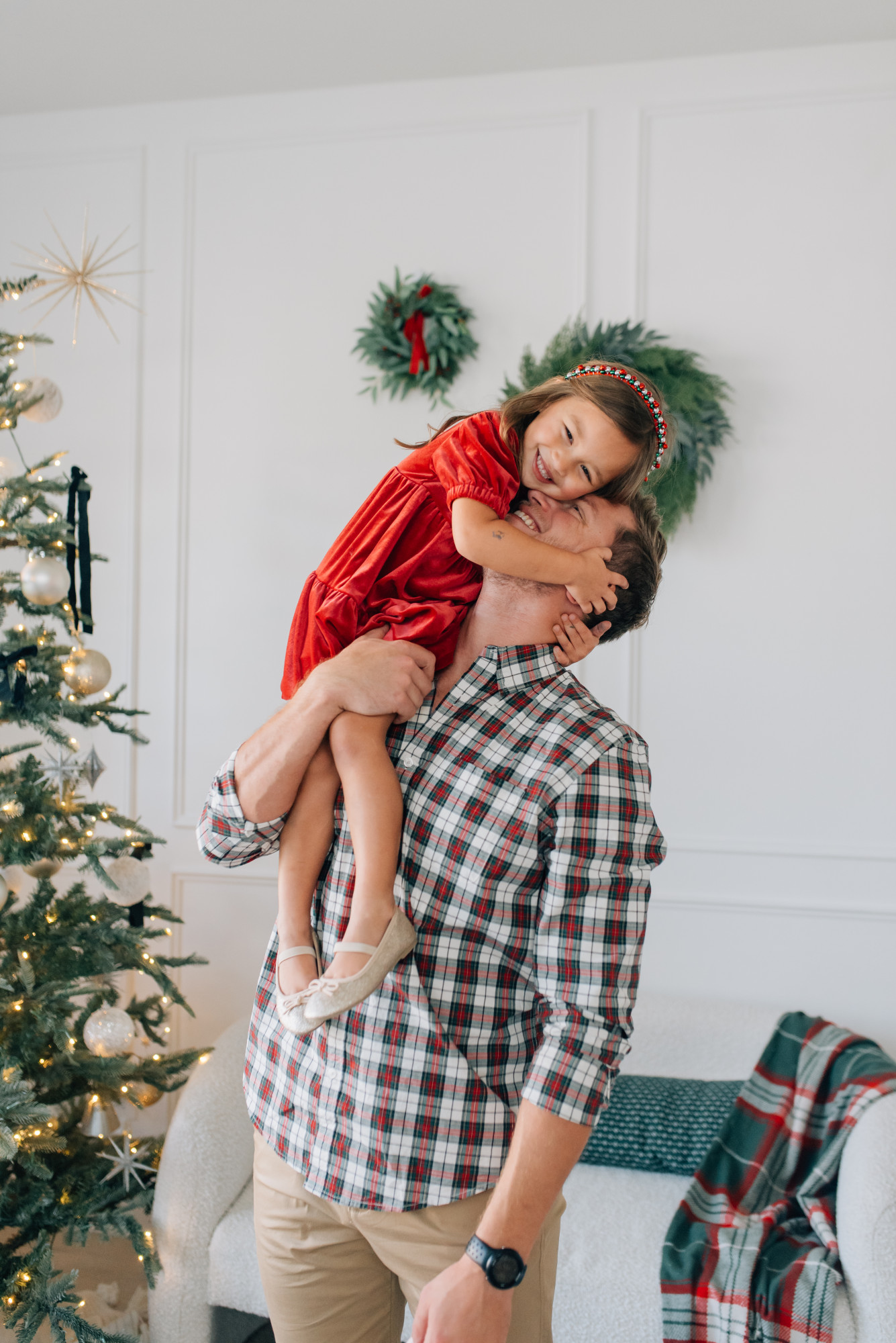 We took our family Christmas photos at home this year and we'll probably continue doing them at home for a long time. Our family has always gone out somewhere in Houston or Austin for Holiday photos. Even tough I love those photos, I will always remember how stressful it was to get ready, drive into the city, and shoot the photos for an hour. This year we pushed the tree against the wall, hung up some wreaths, grab our holiday clothes, and took photos at home.
We were able to plan the timing to our calendar, had more than enough time to get ready, and when we were done, we went back to our day. As far as finding the right pose or style of photo, we used Pinterest as a reference. We grabbed our clothes from JCPenney like we do every year and then these wreaths from Target. We play holiday music on the speakers and it instantly made the kids smile and dance. Seeing our holiday photos as the years go by always make me tear up. Time continues to fly and those still images and photos help me freeze time.
We didn't send out Christmas cards last year and I might not do it this year either. I honestly find it a bit stressful because I don't have my address book organized and I'm always late at ordering cards. Do you send out Christmas cards every year? Can we start sending e Christmas cards? lol.